Wear OS 3: Features, eligible smartwatches, and more
Wear OS 3 is here, and it's quite an improvement over previous versions.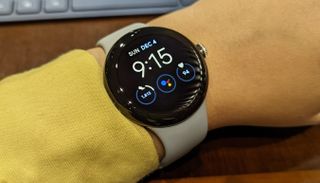 (Image credit: Namerah Saud Fatmi / Android Central)
Wear OS 3 is the latest update to Google's smartwatch platform, originally announced at Google I/O 2021. It's being co-developed by Google and Samsung, the latter of which has adopted Wear OS in lieu of its long-time Tizen platform. It brings some notable changes compared to previous iterations of Wear OS, which should give it a boost when compared to both Google and Samsung's efforts in the space, combining the best of both companies.
We first got a taste of what Wear OS 3 can do thanks to the Samsung Galaxy Watch 4, which proved quite popular. More recently, more smartwatches have been launched with the software, including the long-awaited Pixel Watch. From our experiences so far, Wear OS 3 has proven to be a perfectly adequate OS that still has room to grow.
We've also had a few Wear OS 2 smartwatches upgrade to the latest software, giving the slightly older hardware a new lease on life. Here's what you can expect from Wear OS 3 when you get it.
Availability & eligible smartwatches
Wear OS 3 is already available on a handful of smartwatches, thanks mostly to the efforts of Samsung. After working with Google on the platform, Samsung was the exclusive launch partner for Wear OS 3 with the Galaxy Watch 4. The smartwatch has been available since August 2021 and can be purchased online or in person through retailers and carriers. More recently, the company has launched the new Galaxy Watch 5 series, running the latest version of Wear OS and One UI Watch, sporting updated specs and features.
Here are the watches that launch with Wear OS 3 onboard:
Samsung
Google
Montblanc
Fossil Group
Gen 6 Wellness Edition
Diesel Griffed Gen 6
Citizen
However, while more smartwatches are launching with the software, the update has finally started arriving on older smartwatches, too. These smartwatches are powered by the Qualcomm Snapdragon Wear 4100 chipset, while the older Snapdragon Wear 3100 remains incompatible.
So far, Fossil Group has been the only OEM of note that has updated its older watches to Wear OS 3. The latest to receive the update was the Skagen Faster Gen 6, which was updated in January 2023. So far, the list of smartwatches that have received Wear OS 3 includes the following:
Fossil Group
Gen 6
Razer x Fossil Gen 6
Michael Kors Gen 6
Skagen Falster Gen 6
We expect other smartwatches to receive the update soon, although no details have been provided on when these devices will be updated. This is not an exhaustive list, and more Wear OS devices may be updated:
Mobvoi
TicWatch Pro 3 GPS/LTE
TicWatch Pro 3 Ultra
TicWatch E3
Tag Heuer
Connected Caliber E4
Connected Calibre E4 Porsche Edition
Connected Golf Edition
In addition to the current devices being updated, we expect companies to release new Wear OS 3 smartwatches later this year. Qualcomm also launched its new chipset, the Snapdragon W5 Gen 1, which is set to give a major boost to Wear OS devices. Qualcomm says the chip will bring better battery life, improved health and fitness tracking, and many more improvements. Mobvoi is expected to be among the first to launch a smartwatch with this new chipset, which was supposed to arrive in fall 2022, but has yet to be announced.
Wear OS 3 features
One of the biggest changes is that the platform will take a similar approach to Android in terms of the UI. That means OEMs will be able to alter the appearance of the UI to give their smartwatches a unique style. This would benefit smartphone OEMs by giving them a way to match UI elements with their smartphones for a cohesive experience. Samsung was the first to show this off with One UI Watch, and we can expect that other smartphone OEMs will follow.
Google also showed off its version of Wear OS 3, which is essentially the "stock" UI. With the Pixel Watch, the company revealed a launcher with pill-shaped apps and rounded cards for menu options, similar to the layout seen on newer versions of the Play Store, Google Messages, and other Wear OS apps that have been updated to match the Wear OS 3 experience. Google Maps has also been overhauled with a new UI and functionality, making it less dependent on a connected smartphone to work.
As we've seen with other Wear OS 3 devices, the UI appears largely similar, although with visual updates and a smother experience. The quick settings menu, for example, now features more options, notifications are richer, and Google Assistant looks cleaner than ever.
There is a new task switcher, which will be able to quickly cycle through in-use apps by double-tapping the topmost navigation button on the side of the watch. The home screen will also be able to display icons for apps running in the background.
One of the big additions is the addition of Fitbit. A new Fitbit app is available on the platform, although the experience is initially exclusive to the Pixel Watch and will exist alongside Google Fit for now. It's unclear if it will eventually replace Google Fit or when other smartwatches will have access to the app.
One notable addition to Wear OS 3 is the availability of new apps exclusive to smartwatches on this version of the system, like the Google Home app, which allows users to control their smart home devices from their wrists. It's currently in public preview, but it seems to work mostly as intended in our testing. Google also released a new Weather app for Wear OS 3 devices and even has a new Tile for Google Keep that's exclusive to the new OS.
As of January 2023, Google Assistant is not available on Wear OS 3 smartwatches powered by Qualcomm processors. This means on the Pixel Watch and Galaxy Watch 5 series have access to the AI assistant. Fossil states that Google is still working on improving the experience for other devices.
It should also be noted that watches on Wear OS 3 are no longer supported by the Wear OS app. Sounds strange, but this is because Google is mandating that OEMs make their own apps for the software. This likely relates to Google giving OEMs control over the UI and essentially letting them control more of the experience. This includes onboarding, customizations, and other aspects of the Wear OS experience.
Fossil, for example, has reworked its Fossil Smartwatches app to work with its Wear OS watches alongside its hybrid smartwatches. Here, users can change watch faces, view stats, connect multiple watches, and much more. The Pixel Watch also has its own companion app as well as Samsung's Galaxy Watch lineup.
One UI Watch
Some of these new Wear OS 3 features are already available on the Galaxy Watch 4 and Watch 5 series. However, because it's Samsung's One UI Watch, you're getting a very Galaxy-centric experience. That means while many of Google's services are available, so are Samsung's. That means you get access to Samsung Pay along with Google Pay and Samsung Health alongside Google Fit. Some features are exclusive to Samsung's services, such as the watch's ECG sensor.
As far as the UI, it closely matches what you'll find on a Samsung smartphone, down to the settings menu. Some settings will also translate from the watch to the smartphone and vice versa. For example, your clock will display the different time zones across devices, and blocked contacts will also sync. Navigation is also slightly different; swiping from the bottom brings up the app drawer, just like on a smartphone, while notifications are accessed by swiping from the left go the home screen.
One handy feature available on One UI Watch is having apps downloaded on your smartphone automatically installed on your smartwatch, assuming there's an existing version available. This expands on the Play Store's capability to install apps on your watch directly from your smartphone.
One of the biggest recent additions to One UI Watch is Google Assistant support, allowing users to default to Google's AI assistant in case Bixby isn't to their liking. Assistant support launched in May 2022 on the Galaxy Watch 4 as a downloadable app with a new UI and faster responses.
The company recently launched One UI Watch 4.5 based on Wear OS 3.5. While we don't know exactly what is part of Wear OS 3.5, Samsung released a number of new features for its Galaxy Watch as part of One UI Watch 4.5. This includes a QWERTY keyboard, enhancements to audio output, dual-SIM support, and more.
For now, Samsung's One UI Watch is the only Wear OS 3 skin available, but it gives a good idea of what we can expect from other smartphone OEMs with custom Android skins. We may eventually learn more about what these OEMs have in store for their flavors of Wear OS 3, although so far no OEMs have announced plans to launch smartwatches running Google's platform.
What we want to see
So far, what we've seen from Wear OS 3 has us pretty excited about the future of Google's wearable platform. But there are still things that we wish the company would adopt as it reaches more smartwatches, including support for easy backup and restore.
When you switch smartphones paired to your Wear OS device, you essentially have to reset your smartwatch and go through the whole setup process. That means redownloading the apps you had, uninstalling the ones you don't want, and adjusting your settings just how you like them. So it would be nice to have the watch backed up on the Wear OS app to expedite the process somehow.
Samsung is the only company that lets users backup and restore their watches via the Galaxy Wear app, and we hear Google is preparing a similar backup process via Google One.
We would also like to see more advanced health features across the platform. So far, Samsung has some of the most advanced tracking features we've seen on a Wear OS smartwatch. Google brings Fitbit into the mix, so hopefully, we can see this come to more smartwatches. Citizen includes some promising tech borrowed from NASA research, and hopefully, it lives up to its claims.
Affordability is something that would help adoption. Our Jerry Hildenbrand points out how letting OEMs mess with the UI to make Wear OS their own might help save the platform by bringing the cost down. We've seen devices like the Mobvoi TicWatch E3 reach $199 and even lower if you can find it at a discount. If and when companies like Motorola, which is known for making some of the best budget Android phones, launch new Wear OS devices, it could be a recipe for making Google's platform much more accessible.
Perhaps the biggest thing we want to see across the platform is better battery life. Google promised to improve on this when Wear OS 3 was announced, but so far, the Galaxy Watch 4 hasn't lived up to the hype. The Galaxy Watch 5 series does a bit better, but even the Pixel Watch often falls short with its 24-hour battery life. Meanwhile, other devices like the Mobvoi TicWatch Pro 3 Ultra can easily last a few days while still running the older Wear OS 2. Google needs to make Wear OS efficient enough to do just that without OEMs needing to stuff large, bulky batteries or secondary displays into their watches.
With any luck, the next generation of smartwatches running the new Qualcomm W5+ Gen 1 chip will get a nice boost in battery life.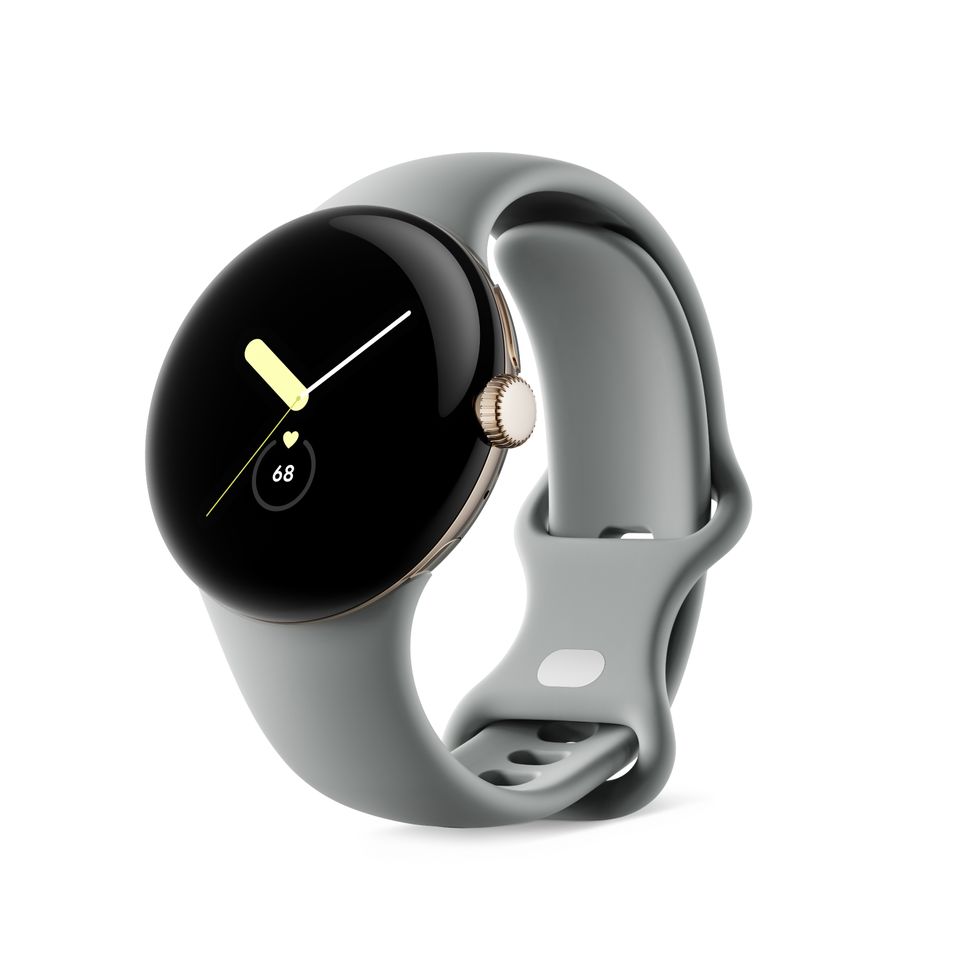 The new Pixel Watch is the latest and possibly greatest Wear OS 3 smartwatch you can buy. It features an advanced health sensor and Fitbit integration to help you keep track of your goals.
Sign up for Black Friday email alerts!
Get the hottest deals available in your inbox plus news, reviews, opinion, analysis and more from the Android Central team.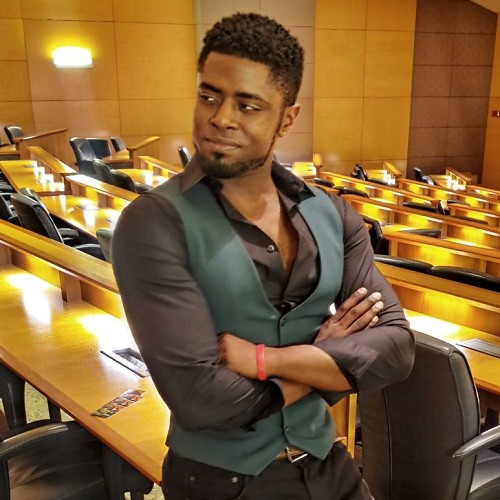 Derrek is a long-time Nokia and LG fanboy who loves astronomy, videography, and sci-fi movies. When he's not working, he's most likely working out or smoldering at the camera.