Why Chromebooks are a college student's best friend
It's time to stop thinking Chromebooks are useless.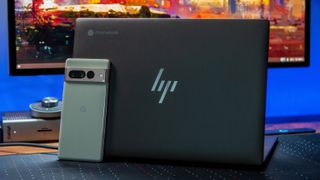 (Image credit: Andrew Myrick / Android Central)
For one reason or another, there continues to be a stigma around the world of Chromebooks and whether they are actually worth buying over a Windows laptop or MacBook. It's something that I don't really understand for a number of reasons, even as someone who owns and uses all three platforms regularly.
While I'm not in school any longer, I still believe that Chromebooks are worthy companions for almost all of your educational needs. There are a couple of caveats, which I'll cover, but for the most part, Chromebooks and ChromeOS are just as good as Windows and macOS.
More affordable
There are two things that Chromebooks are well-known for, with the first being how affordable they can be. Even with the cost of components continuing to rise, the experience you get from a $350 Chromebook is much different than what you'll find in a comparable Windows laptop.
Even if you look past the retail price of the best Chromebooks, chances are you'll be able to find one on sale. For example, the ASUS Chromebook CM34 Flip was released in June for $499, but you can save $200 at Best Buy, getting it for just under $300. We've also seen plenty of Chromebooks announced with a certain MSRP, only to always have some type of discount attached, meaning you'll never pay full price.
As a college student, money is always a factor, and if you can spend less on a computer, that's more money you can spend on other things like textbooks.
Better battery life
The other thing that Chromebooks are well-known for is being able to last all day (if not longer) without feeling the need to find a charger. Pretty much every Chromebook is rated to last for at least 8 hours, and that doesn't account for standby time.
Then there are outliers that surpass even what we thought was possible, especially with something like the HP Dragonfly Pro Chromebook that lasts for around 12 hours of regular use. You won't have to worry about random Windows processes chewing through your battery life. Let alone the dreaded Modern Standby issue that drains your laptop's battery when it's supposed to be sleeping.
Google's continued commitment to providing an optimized experience in ChromeOS continues to impress. Especially when you consider how much of a resource-hog Chrome is on pretty much any other laptop or computer.
Plenty of horsepower
Gone are the days when the majority of Chromebooks are powered by dual-core Intel Celeron chips that can barely handle more than two tabs. Now, we have Chromebooks powered by proper flagship processors, such as the Spin 714 and its 13th Gen series of Intel Core i5 or i7 processors.
Intel has made great strides to improve the power and efficiency of its chips, especially with its onboard Xe graphics. This is partially what opened the door for Steam on ChromeOS to be available. While we're bummed to see that there probably won't be any Chromebooks released with integrated NVIDIA graphics, your Chromebook is still quite capable of most tasks, even if that means having a million browser tabs open.
The only exception, in my eyes, to this is Apple's MacBook Air from 2020. While it's three years old at this point, the M1 chip is still incredibly performant and offers a great combination of power and battery life. The problem with the Air, however, is that while Apple still sells it, you're going to spend $999, or $899 with the education discount. And you can get similar performance from a Chromebook for much less.
So many options
One of the best things about Chromebooks is that there are simply so many different options to choose from. Are you looking for something that just handles basic browsing and the occasional Android game? Then you might want to check out the Acer Chromebook Vero 514 with its unique environmentally-conscious design.
If you need all the performance possible? There's the HP Dragonfly Pro Chromebook or Acer Chromebook Spin 714. HP's offering is probably the closest that we'll get to a Pixelbook 2 and has a few "intangibles" that helps it stand out. These include things like the RGB backlit keyboard, 14-inch 1200-nit display, and 16GB of RAM out of the box.
The Spin 714 and Chromebook Duet 3 also stand out as they can both offer a different experience than a traditional laptop. The Spin 714 is a convertible, so you can grab a USI pen and turn it into a tablet or prop it up to watch a video. Meanwhile, the Duet 3 and Duet 5 from Lenovo are two of the only recently-released ChromeOS tablets, providing even more flexibility.
Why you shouldn't buy a Chromebook for college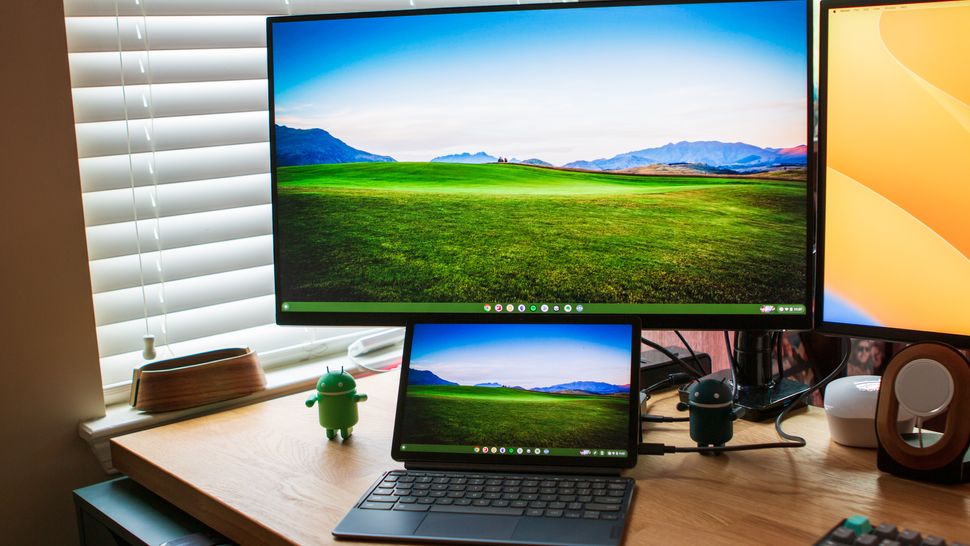 As I've explained, there are a lot of reasons why you should buy a Chromebook for college or school, in general. But the reality is that Chromebooks aren't for everyone, as there might be certain tasks or applications that simply aren't available.
One example of this is for those who plan on doing graphic design or rendering. Chromebooks might have enough processing power to handle a lot, but they simply fall short of more capable devices in terms of graphical performance. Even Apple's M-Series of chips aren't as graphically performant compared to having a dedicated graphics card.
There's also the argument to be made about how you won't really find many Chromebooks being used in the "real world." And while that's definitely true, as Windows still dominates in this regard, the reality is that the majority of what you do on a laptop is possible through nothing more than a browser.
Google and Microsoft continue implementing new and useful features in an effort to improve the way you interact with the web. This includes things such as the sidebar within Edge and the ability to install PWAs as opposed to potentially taking up more space with "regular" apps.
Get what works for you
The decision of what you should get really comes down to what it is that you need. Unfortunately, there's no "halo" computer out there, and every operating system has its own set of pitfalls and compromises. ChromeOS and Chromebooks are no different, but we would venture to guess that you can get away just fine with a Chromebook for pretty much everything.
Acer Chromebook Spin 714 (2023)
Get the Android Central Newsletter
Instant access to breaking news, the hottest reviews, great deals and helpful tips.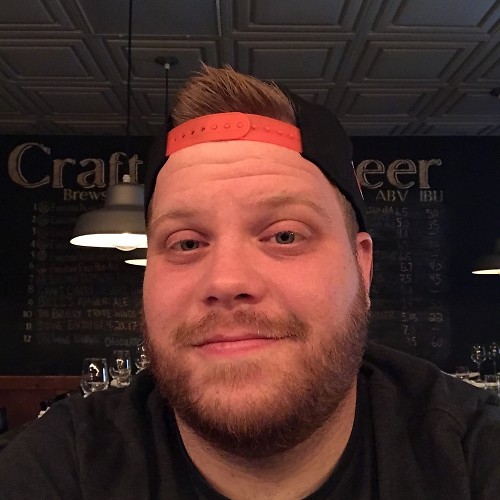 Senior Editor - Chromebooks, tablets, and wearables
Andrew Myrick is a Senior Editor at Android Central. He enjoys everything to do with technology, including tablets, smartphones, and everything in between. Perhaps his favorite past-time is collecting different headphones, even if they all end up in the same drawer.