The Amazfit GTR Mini is a slim and trim wearable with plenty to love and not much to hate. You'll forget it's even on your wrist, but the watch doesn't feel flimsy or cheap. There are tons of fitness and health tracking features and sensors, and the watch is highly customizable. I could go on and on about the incredible battery life because it's just that impressive. While a mic and speakers would have been great, the lack of third-party apps is the bigger tragedy.
Pros
+

Unbelievable 14-day battery life

+

Bright 1.28-inch AMOLED display

+

Alexa built-in

+

Advanced GPS system onboard

+

Preset replies available for messages

+

Loads of sports modes and health features
Cons
-

No speakers or mic

-

Lacks third-party apps

-

No on-screen keyboard
Why you can trust Android Central Our expert reviewers spend hours testing and comparing products and services so you can choose the best for you. Find out more about how we test.
Fitness trackers and smartwatches are a dime a dozen, but two brands dominate the budget segment for the most part. Google-owned Fitbit and Amazfit are the go-to choices for most people in need of affordable smartwatches and trackers that come with all the necessary health and fitness features.
Amazfit easily one-ups Fitbit with its extensive lineup of smartwatches that are available at every price range imaginable. There's no going wrong with an Amazfit wearable because they always deliver. Besides your regular sensors that measure blood oxygen levels, your heart rate, and your stress levels, the brand's products also tout water resistance and come with Alexa.
Unfortunately, nearly all Amazfit watches share the same disadvantages as well. Since they use Zepp OS, you don't get support for third-party apps. They also don't have an on-screen keyboard so you can't type out replies to messages received on your phone.
Enter the newly minted Amazfit GTR Mini, a stripped-down take on the GTR series. This brand-new wearable imitates the concept of the GTS Mini, which is a "lite" version of the flagship GTS lineup. As expected, it has a lot in common with all the best Amazfit smartwatches, including the good and the bad.
Price and availability
Amazfit released the GTR Mini on March 14, 2023. The wearable is available in three colors including Midnight Black, Misty Pink, and Ocean Blue. Only the Mist Pink model comes with a rose gold case whereas the other two options feature a silver case. You can purchase the Amazfit GTR Mini from several retailers for $120 in the U.S. and £130 in the UK.
What I like
Amazfit usually comes out with an affordable, slightly less powerful version of its flagship GTS series each year. The square-shaped GTS 4 was accompanied by the GTS 4 Mini, which looked good but didn't perform as well as expected. In a surprise move, the brand also launched a Mini version of the larger and circular GTR series this time.
The GTR Mini borrows many of the design aspects found in Amazfit's excellent GTR watches such as the GTR 4 and the GTR 3 Pro. You get a beautiful circular
1.28" AMOLED panel with one button on the side that doesn't rotate. Since the watch uses 20mm bands with universal quick-release connectors, you can easily swap them out and have your pick from an ocean of third-party options. There are numerous watch faces to choose from, so you can personalize the GTR Mini to your heart's content.
Unlike most GTR series wearables, the GTR Mini is super thin and lightweight. It only weighs 24.6g and measures 9.25mm in width, which means you don't feel like there's anything on your wrist at all. The fitness smartwatch boasts 5 ATM waterproofing, so you can go swimming with it on.
Image 1 of 3
What's most impressive about the Amazfit smartwatch isn't its gorgeous display or sleek design though. What will truly blow you away is the ungodly battery life. I managed to get around 10 days of uptime from the GTR Mini on moderate to heavy use. There's no doubt in my mind that an average user can use this wearable for two weeks on a single charge with light to moderate use.
On the software side of things, the Amazfit GTR Mini runs Zepp OS 2.0 which comes with a clean and lightweight interface that's easy to use. There's no learning curve attached to it, making it ideal for beginners and folks who aren't very tech-savvy. If you need a little bit of help, there's Alexa onboard to get the ball rolling.
You don't get third-party apps, but the GTR Mini still syncs with your phone's calendar and has apps like a calculator and timer. The watch can control music playback on your phone and even respond to message notifications by choosing one of the preset replies.
The Amazfit GTR Mini has over 120 sports modes, including activities like cycling, swimming, rock climbing, fishing, parkour, hunting, skateboarding, dancing, roller skating, boxing, and so much more. The clever fitness tracker starts logging workouts automatically when detected.
Thanks to Amazfit's patented advanced GPS, you can save workout and sports data along with GPS data. This is especially helpful when tracking activities like runs, walks, and cycling sessions. Unlike the GTS Mini, the pedometer works well so step counting is accurate. You can also keep track of your menstrual cycle on the smartwatch.
Other sensors include SpO2 and heart-rate monitoring sensors. The smartwatch tracks your blood oxygen saturation, heart rate, and stress levels 24/7 and saves all of the information. If you wear the GTR Mini to bed, it also monitors and tracks your sleep. Amazfit's sleep tracking feature is one of the best in the business. It gives you detailed breakdowns of your sleep and its quality which helps you better understand and improve your sleeping habits.
Amazfit has a fantastic companion app for Android and iOS devices. It has a great health and fitness tracking system that lays everything out in easily digestible pieces, making it easy to comprehend and use the data. Moving your data from one Amazfit wearable to another takes barely a few minutes on the app and requires minimal effort on the user's part.
What I don't like
As much as I love the design of the Amazfit GTR Mini, I do wish it hadn't ditched the rotating crown functionality found in full-blown GTR models. Yes, the round display is very large and easy to navigate with your finger, but a rotating button feels much more premium and is more fun to use. If you've got small wrists like me, the size of the screen could be a potential issue.
My other qualms are the same as the ones I have with almost every other Amazfit watch. The GTR Mini doesn't have any speakers onboard and there's no microphone either, so Alexa only works when your phone is nearby and connected to the smartwatch. There's no on-device storage for music and the watch doesn't support third-party apps.
Since there's no on-screen keyboard, you're stuck with limited text responses to message notifications. Speaking of message notifications, the GTR Mini cannot display images sent as messages.
You don't get much in the box, apart from a ridiculously short propriety charger and the Amazfit smartwatch itself. I wish the brand would include an extra band to spice things up.
Competition
If you're looking to purchase a fitness-focused smartwatch in the neighborhood of $100 to $150, there's no other brand that offers as much as Amazfit. The brand has so many great cheap smartwatches and fitness trackers in its roster that it's really hard to settle on one. All of them pack a punch and offer good value, which makes matters even more complicated.
Those who like square displays can opt for the Amazfit GTS 4 Mini, which has all the same features and costs the same. As a person who has used both smartwatches, I can vouch for the GTR Mini's design and overall user experience to be better than the GTS 4 Mini.
You could also get the last-gen Amazfit GTS 3, which has loads of sports modes, Alexa, plenty of health and fitness tracking features, and more. However, the GTS 3 does not have speakers or a mic like the GTS 2 and GTS 4. Now that it's quite old, the GTS 2 costs the same as the GTR Mini so it's a decent alternative.
Outside picks from Amazfit, the Fitbit Versa 2 is another viable option. It is priced at $120 and comes with Alexa, Fitbit Pay, health and fitness sensors, and Spotify. The Versa 2 does not run Wear OS, nor does it have a built-in GPS.
Should you buy it?
You should buy it if...
You're on the hunt for a bargain
You want something with amazing battery life
You need a fitness tracker with SpO2, heart rate, and sleep monitoring
You want a smartwatch with Alexa built-in
You prefer lighter smartwatches with round displays
You shouldn't buy it if...
You'd like to have lots of third-party apps like Wear OS
You want speakers and a mic onboard
You store your music on your wearable
You like to reply to messages on your smartwatch
Amazfit did a great job with the thin and airy GTR Mini. The round display is very appealing and it looks very crispy thanks to the screen's 326 PPI pixel density. Zepp OS 2.0 is uncomplicated and simple to use. Anyone can master the Amazfit GTR Mini smartwatch in a few short minutes.
Of course, the GTR Mini can't compete with the best Android wearables that come with Wear OS 3 in all of its glory. Still, the price and combination of so many other features try very hard to make up for it. From tracking your workouts to recording your daily run along with its GPS data, the Amazfit GTR Mini is the perfect companion for fitness-focused individuals.
The GTR Mini has extensive health tracking features and the battery life is impressive. You can use Alexa for hands-free usage and the companion app presents all of your health and fitness data in an excellent manner. You won't find a better deal anywhere else.
Light as a feather
The Amazfit GTR Mini delivers a supremely comfortable wear experience. It easily lasts for a week and has loads of cool fitness and health features. This affordable accessory is the perfect fitness coach.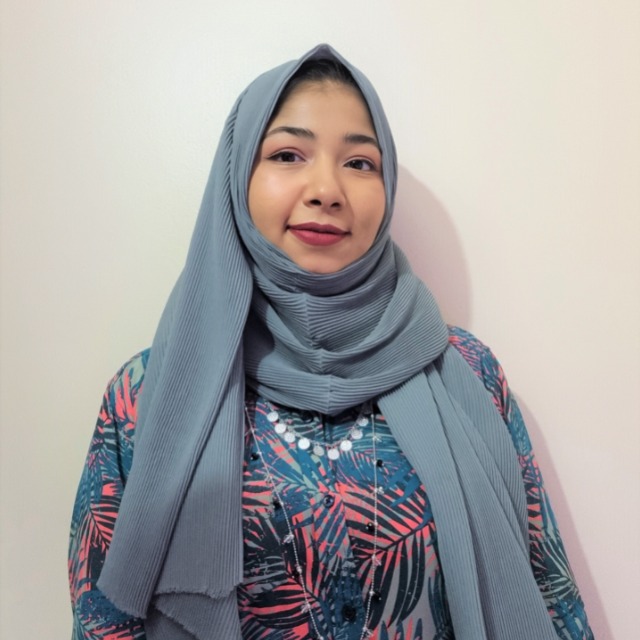 Editor — Accessories, speakers, and tablets
Namerah enjoys geeking out over accessories, gadgets, and all sorts of smart tech. She spends her time guzzling coffee, writing, casual gaming, and cuddling with her furry best friends. Find her on Twitter @NamerahS.