Best Apple Watch alternatives 2023
It might be hip to be square, but there are plenty of other choices available.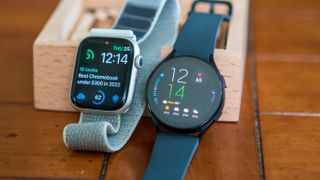 (Image credit: Andrew Myrick / Android Central)
For some, the Apple Watch is considered the gold standard of smartwatches. However, that doesn't hold much weight for Android users who couldn't use it even if they wanted to. The best Apple Watch alternative for Android users that stands out from the pack is the Samsung Galaxy Watch 5. It offers the perfect balance of functionality and style that caters to a wider subset of users. But, of course, there are plenty of other options worth exploring, too. We did the research so you can find the best Apple Watch alternatives for Android.
The best Apple Watch alternatives for Android
Why you can trust Android Central Our expert reviewers spend hours testing and comparing products and services so you can choose the best for you. Find out more about how we test.
The fullest package currently available
Reasons to buy
+
Great look and design
+
Vibrant screen
+
Comes in two sizes
+
Easy to change straps
+
Charging speeds are vastly improved
Reasons to avoid
-
Middling battery life
-
Some features are limited to Samsung phones
-
Touch bezel is awkward and unreliable
For about as long as the Apple Watch has been around, Samsung's flagship smartwatch has been the de-facto choice for the best Apple Watch alternative for Android users. That trend continues as the Galaxy Watch 5 is the company's most recent release, largely retaining the same design as its predecessor, with a few key changes.
One of the major changes coming to the Galaxy Watch 5 from the Galaxy Watch 4 is Samsung's claims of improved battery life. In our testing, we found that the battery life didn't really match up to the 50 hours of use that Samsung says it would. But it did manage to outlast the Galaxy Watch 4 overall, thanks to the larger battery packed into the body.
Thanks to Samsung's Bioelectrical Impedance Analysis (BIA) sensor, along with the ability to track your heart rate, SpO2, and other metrics, the Watch 5 is a fantastic choice if you're trying to stay on top of your health. And with the Watch 5 series, Samsung also introduced a skin temperature sensor, which is a first for a Galaxy smartwatch.
Another reason why you might prefer the Galaxy Watch 5 over the Apple Watch is the improved durability. The casing is still aluminum, so you'll still want to be careful about knocking your wrist into things. But the addition of the Sapphire Crystal Glass is simply fantastic, as the chances of scratching up your screen might be a thing of the past.
Lastly, the Galaxy Watch 4 introduced a new partnership between Samsung and Google courtesy of Wear OS 3. This gives you access to the Google Play Store, along with Google Assistant, and even the ability to swap out Samsung's default apps in favor of Google's.
An active watch done right
Reasons to buy
+
Incredible battery life
+
Great hardware design with improved durability
+
Gorgeous screen
+
Reliable activity tracking features
+
Wear OS 3 is fantastic
Reasons to avoid
-
Only one size is available
-
Expensive
-
Very bulky compared to Galaxy Watch 5
Take everything that is great about the Galaxy Watch 5, stick it in a larger and more durable casing, and slap the "Pro" moniker on it. That's pretty much what you get with the Galaxy Watch 5 Pro, as Samsung finally ditched its "Classic" moniker in 2022.
Gone is the physical rotating bezel, and in its place, Samsung opted to use the same (awful) touch-sensitive bezel. In our review of the Galaxy Watch 5 Pro, we found that this was extremely unreliable, and despite the new design looking pretty great, the functionality overall has definitely been downgraded.
But the Galaxy Watch 5 Pro makes up for that with its absolutely incredible battery life. Samsung claims that the Watch 5 Pro can last for up to 80 hours on a single charge, finally giving Android users a Wear OS smartwatch that doesn't need to be re-charged every night. Of course, enabling features such as continuous heart rate monitoring, always-listening Google Assistant, or even the Always-On Display (AOD) will put a damper on the parade. However, if you just want to use this mostly as a traditional smartwatch, with occasional fitness tracking, it'll last for days.
Other than that, the Watch 5 Pro doesn't really have any other software features that separate it from the Watch 5. There's only one case size available, and it comes in two rather boring colors at that. If you're looking for an elegant alternative to the Apple Watch, then this probably isn't the one for you.
Health, wellness, and payments all in one
Reasons to buy
+
Built-in GPS
+
Improved heart rate tracking
+
Alexa and Google Assistant integration
+
Vivid screen
+
Phone call integration
+
Newer latch for straps
Reasons to avoid
-
Needs more apps
-
Still no offline Spotify
The Versa 3 was somewhat overshadowed by the Fitbit Sense, the company's flagship, but it still stands out as one of the best options available. One major design change that immediately changes its usability is the new latch system for bands and straps. No more fiddling with the older latch when new straps just click in and out with ease.
Fitbit took a lot from the Versa 2 and applied it here, only it also added key features that set it apart in important ways. Built-in GPS is a big one because it means you won't have to take your phone with you when you want to track distance or cover a route. It also includes Fitbit's newer PurePulse 2.0 heart rate monitor for more accurate readings and better overall data collection when looking at it later in the app. There's also the SpO2 sensor for blood oxygen levels, as well as the ability to track menstrual cycles.
Some of Sense's features do cross over here, particularly with phone calls and the new built-in speaker, though it's far more a continuation of what the Versa 2 first offered. You do get Alexa, and Google Assistant is a new addition. Fitbit is still getting more apps to work on its platform, but it's clearly still an uphill battle. While a small number of them work well, there's still room for improvement. On the other hand, Fitbit Pay has grown nicely since it first launched, and the NFC chip inside this watch makes it easier to keep the phone away at points of purchase.
Packing it in
Reasons to buy
+
Vivid OLED display
+
Comfortable to wear
+
EDA and temperature sensors
+
Built-in GPS and NFC
+
Better phone integration
+
Easier to change straps
Reasons to avoid
-
ECG still not active
-
Still needs more apps
-
No offline Spotify
When Fitbit first launched the Sense, not all features were live. Luckily, that's no longer the case now that phone call and Google Assistant integration features are good to go. It adds up to a very different smartwatch from the company, but health and fitness features remain the primary focus, driven by the litany of sensors inside.
The EDA (electrodermal activity) sensor measures stress by sensing small electric charges to your skin and noting your sweat levels. A new skin temperature sensor works separately when you sleep to look for fluctuations that may signify that you're coming down with something. Heart rate variability also utilizes the various metrics, plus the new PurePulse 2.0 heart rate monitor to alert you of any unusually low or high beats per minute (BPM). You get the SpO2 sensor for blood oxygen levels. There's even an ECG inside, which went live about a month after the smartwatch launched. All of this information shows up in the Fitbit app and helps provide some general metrics, like a Stress Management score.
On the fitness side, built-in GPS helps a great deal for any exercises that include distance tracking. You still get basic shortcuts to the exercises you like most, including automatic tracking for select ones. With a Fitbit Premium subscription, you can access guided workouts and programs to hit certain goals. It's just a shame there aren't more apps to take advantage of all the features Fitbit makes available here. Fitbit Pay also works here as a convenience for hands-free purchases.
Going out for a run and clearing the air
Reasons to buy
+
Solid running features
+
Built-in GPS
+
5 ATM water-resistance
+
More than enough training and workout widgets
+
Up to 14 days of battery life
Reasons to avoid
-
No touchscreen display
-
Buttons are "squishy"
Without a doubt, the Garmin Forerunner 255 is designed as a runner's watch first, and a smartwatch second. This is largely the case for many of the best Garmin smartwatches, but that doesn't mean it's not a a worthy alternative to the Apple Watch. In fact, an argument could be made that the Forerunner 255, or even the Forerunner 955, is the best Apple Watch alternative overall.
Considering just how popular the Apple Watch is when it comes to health and fitness tracking, it should come as no surprise that Apple is leading the way in that regard. But the Forerunner 255 offers quite a bit more, as it doesn't need to do as much.
For one, the Forerunner 255 doesn't use a touchscreen display, and instead, relies on buttons for navigating through the various menus. This may seem like a trade-off, but if you're in the middle of a run or a workout, buttons are much more reliable if you have sweaty hands and fingers. Garmin also packs quite a few features into the software on the Forerunner 255, such as a myriad of training and measurement widgets that can be viewed at a glance.
Battery life is another compelling argument to make in favor of pretty much any other smartwatch on this list. When being used as a traditional smartwatch, Garmin claims you'll be able to get up to 14 days on a single charge. In our review, resident runner Michael Hicks found this to line up pretty well, as the Forerunner 255 reached 46% following "one week where I didn't track any workouts and enabled always-on SpO2 tracking for the final three days."
Smart and luxurious
Reasons to buy
+
Dual-display feature is a game changer
+
Refined and durable design
+
Better performance than expected
+
All of the health and fitness tracking sensors you could want
Reasons to avoid
-
Design might be too bulky for some
-
Still stuck on Wear OS 2
-
Sleep alarm is not reliable
Until the arrival of Wear OS 3 and the Galaxy Watch 4 series, Mobvoi's TicWatch Pro 3 Ultra was the "gold standard" for Android smartwatches. We are expecting a new model to arrive any day now, as Mobvoi is working with Qualcomm and Google for a Wear OS 3 TicWatch. Even with the impending arrival, the TicWatch Pro 3 Ultra remains one of the best Android smartwatches overall.
What helps set this apart from the pack is the unique dual-display feature. This was first introduced back in 2018 with the TicWatch Pro, and has become a staple on Mobvoi's flagship TicWatch. Essentially, the Pro 3 Ultra uses two different displays, with the first offering the traditional Wear OS experience that we have become accustomed to. But the secondary display still offers the ability to view the time and some of your health metrics, without Wear OS draining the battery.
Health and fitness tracking is right up there with the best, as the Pro 3 Ultra can monitor your heart rate, SpO2 levels, and it can even be used to detect if your heart rate has an irregular pattern. This is done despite the lack of a built-in ECG sensor, as the Pro 3 Ultra uses a combination of the onboard heart rate sensor and built-in software to do so.
While some may point out that the Pro 3 Ultra isn't running the latest Snapdragon Wear 4100+ chipset, that doesn't hinder performance. That's because Mobvoi is using the Snapdragon Wear 4100 chip in conjunction with its own "in-house co-processor" designed to "help extend the battery and handle the less power-intensive tasks."
Much like the Galaxy Watch 5 Pro, the TicWatch Pro 3 Ultra also sports a design that might be too large and bulky for some. But we found that given the multitude of features and fitness tracking sensors onboard, along with its excellent battery life, the Pro 3 Ultra is still a fantastic option.
Offering a little bit of everything.
Reasons to buy
+
Excellent design
+
Built-in GPS and NFC
+
Fast charging is nice
+
Great for health and sleep tracking
Reasons to avoid
-
Battery life isn't robust
-
Still missing Wear OS 3
This isn't applicable to everyone, but when you think about the Apple Watch, you might picture an elegant design for a smartwatch. It's a common train of thought in the smartwatch industry on the whole, and there truly aren't too many Android smartwatches that can match up. That is, except for the Skagen Falster Gen 6.
By in large, the Falster Gen 6 looks more like a traditional round watch compared to many other options out there. It relies on a cylindrical chassis that makes it "look thicker" than the Fossil Gen 6, but both smartwatches measure in at 11.5mm at their thickest point. The Falster Gen 6 is also one of those smartwatches that will look good on pretty much anyone's wrist, making it a perfect companion for your days at the gym, or a night on the town.
Performance-wise, the Gen 6 suffers from the same frustrations as the TicWatch Pro 3 and other pre-2022 smartwatches. The Snapdragon Wear 4100+ is just fine, but lacks the oomph that we would want to see. And this is partially due to the fact that it's still running Wear OS 2, having yet to receive its update to Wear OS 3. That's expected to change sometime in the near future, but until then, you'll miss out on what Google's latest wearable OS has to offer.
An affordable way to look like you have the real thing.
Reasons to buy
+
Looks a lot like the Apple Watch
+
Built-in Amazon Alexa
+
Up to 12 days of battery life
+
Surprisingly affordable
Reasons to avoid
-
No third-party app support
-
Lacks NFC payments
There are smartwatches, there are hybrid smartwatches, and there are RTOS wearables. By using RTOS (real-time operating system), this gives Amazfit's lineup of wearables a bit of a leg up on the competition. Instead of needing to use an operating system that is either not fully-compatible, or will drastically reduce performance/battery life, RTOS gives you the information you need.
With the Amazfit GTS 3, this is arguably the company's most fully-featured wearable to-date. It sports a vibrant 1.75-inch AMOLED display, while using Bluetooth 5.1 LE for connectivity, and has many of the health tracking sensors you could want. This includes things such as a heart rate monitor, SpO2 sensor, on-device sleep tracking, and more.
But another benefit of using RTOS with the GTS 3 is the improved battery life. Amazfit claims the GTS 3 will last for up to 12 days on a single charge, and our findings matched up pretty close to this. You will, understandably, take a hit on battery life when it comes to working out on a regular basis, but it's still miles better than what the Apple Watch has to offer.
One feature that many smartwatch owners thoroughly enjoy is the ability to have a digital assistant baked in. The Apple Watch has Siri, Samsung uses either Bixby or Google Assistant, and the Pixel Watch will rely on Assistant. But Amazfit surprisingly implemented on-device Amazon Alexa support, which is great for those in the Alexa ecosystem. In our review, we found that Alexa "never lagged or took too long to provide me with an answer or complete a task,"" regardless of whether it was being used online or offline.
While we have thoroughly enjoyed seeing the progress Amazfit has made over the years, a key factor in our recommending the GTS 3 is its price. For just $180, the GTS 3 is priced much lower than the cheapest Apple Watch, while providing you with many of the same features, along with sporting a much better design.
Best Apple Watch alternatives: How to decide
Finding the best Android smartwatch isn't too difficult when plenty of them are available. It's not only about finding the one you think will fit best on your wrist, but finding one that will seamlessly blend in with your lifestyle. Everyone knows that the Apple Watch carries a reputation as being the example to follow, but that's also a matter of taste and personal preference. Fortunately, that's what this list is all about.
With that in mind, the Samsung Galaxy Watch 5 offers the best integration, user experience, and durability. It's currently the best Apple Watch alternative for Android users. It works with any Android (or iOS, for that matter) phone and is well suited to offering something for everyone. It corrected past Samsung smartwatches' mistakes, which is a big reason why it sits at the top. With that said, if you're all about having the newest and best tech, you might want to consider waiting for the Google Pixel Watch launch, which is just around the corner.
Be an expert in 5 minutes
Get the latest news from Android Central, your trusted companion in the world of Android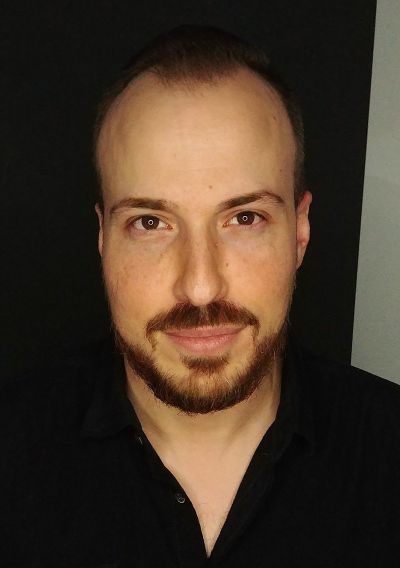 Contributor, Audio Reviewer
Ted Kritsonis loves taking photos when the opportunity arises, be it on a camera or smartphone. Beyond sports and world history, you can find him tinkering with gadgets or enjoying a cigar. Often times, that will be with a pair of headphones or earbuds playing tunes. When he's not testing something, he's working on the next episode of his podcast, Tednologic.