Best running watches 2023
Take these into the zone with you.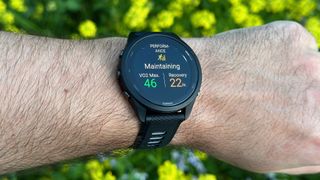 (Image credit: Michael Hicks / Android Central)
Whether you're a couch-to-5K runner, marathoner, or somewhere in the middle, you'll find plenty of watches and trackers to fit any workload or preference. An Apple Watch or Wear OS watch will give you some basic fitness functions along with lifestyle apps for a more well-rounded experience. But the best running watches prioritize sensor accuracy, advanced fitness features, and durable battery life above apps and smarts. Starting with the Garmin Forerunner 265, we've tested and chosen the best running tech that caters to your passion for running.
Keep the pace going with the best running watches
Why you can trust Android Central Our expert reviewers spend hours testing and comparing products and services so you can choose the best for you. Find out more about how we test.
The best watch for most runners
Reasons to buy
+
High-resolution, colorful AMOLED display
+
Ultra-accurate multi-band GPS
+
Training Readiness and wrist-based running dynamics
+
Music storage, Garmin Pay, wi-fi
+
13 day/ 20-hour battery life
For years, the Garmin Forerunner 245 was Android Central's #1 pick thanks to its reliable health and location tracking, along with tools like Garmin Coach that keep you on the right training path. Then the Forerunner 255 took its place with key upgrades like heart rate variability, all-systems multi-band GNSS, and new widgets like a Morning Report and Race Widget that made training planning easier.
I bring up these watches first because the Garmin Forerunner 265, our pick for the best runners watch, is only a "prettier 255," as my review described it.
You're getting the same experience for $100 extra, in terms of analyzing your form, performance, and heart health to help recommend your future workouts and recovery times. Both are fantastic devices, and when you compare the Forerunner 265 vs. 255, the latter has 95% of the same tools.
So why do I recommend the Forerunner 265? Because of the 416 x 416 AMOLED display, significantly more readable than the memory-in-pixel (MIP) displays on most running watches. The 265 is beautifully bright and ensures using your watch indoors isn't an eye-straining chore. It also lowers the battery life compared to bulkier Forerunners, but 20–24 GPS hours is still above average.
We also appreciate its one exclusive upgrade over the 255: Training Readiness. An update to the Body Battery stat, it uses HRV status, sleep data, and acute load to measure your muscles' recovery time in addition to your body's overall energy. So you'll never be told to run when your body is sore, just because you slept well.
Ultimately, this is one of the most comprehensive watches for self-guided runners to improve their PRs and VO2 Max scores. The Forerunner 965 is better, but the 265 has a slightly more reasonable price and has all the core tools most runners need.
Best budget running watch
Reasons to buy
+
Built-in GPS
+
Heart-rate monitoring
+
Recovery advisor
+
Advanced training metrics
+
2 weeks of battery life
Reasons to avoid
-
Lacks NFC for Garmin Pay
-
No altimeter for elevation tracking
-
No music storage
Shopping for the best running watch doesn't automatically mean you need to spend a fortune. With the Garmin Forerunner 55, it comes with core Garmin features like built-in GPS, heart-rate monitoring, activity/sleep tracking, sports apps, Body Battery, energy monitoring, and stress tracking. It trades off features like NFC, an altimeter, and music storage; but it has all the essentials for a much lower price than most Garmin devices.
As our Garmin Forerunner 55 review explained, this bargain running watch won't win any style awards — though some third-party Garmin Forerunner 55 bands could help with that. It lacks a touchscreen, but its 5-button design makes it just as easily navigatable as more expensive watches during workouts. And it packs in two weeks of battery life in smartwatch mode or 20 hours in GPS mode, matching what the Forerunner 265 offers in a lighter, more compact design.
Runners will enjoy several run profiles like treadmill running, indoor track running, outdoor track running, and virtual running for various workouts. The recovery advisor helps you understand how much rest time you need between workouts, and the race predictor accounts for your fitness level and training history when helping you reach your race goal. You'll also be able to view the impact of training on your predicted finish time.
You'll miss out on plenty of Forerunner 265 features; but self-guided runners who care more about metrics than training guidance won't miss out on much with this budget runner's watch that costs less than half the price. But when it comes to my Garmin wishlist for what comes next, a more modern Forerunner 65 is at the top of the list.
Best for battery life
Reasons to buy
+
17 days/ 45 GPS-tracked hours
+
Titanium bezel/ Sapphire Glass
+
All-Systems GNSS tracking
+
Touchscreen and digital dial
+
Useful EvoLab and Training Hub
Reasons to avoid
-
No continuous SpO2 or HRV detection
-
Thick design
Most people are happy enough with a watch that lasts one day under normal circumstances, while last-gen running watches often only lasted 10-20 hours with GPS tracking enabled, or relied on solar panels to last longer. The COROS APEX 2 can last a whopping 45 hours per charge, ensuring it'll never die on you even if you start a workout with low battery levels.
COROS is a popular brand among many runners, and in recent years it has developed significant software tools like an EvoLab for measuring training effect and recovery time and a Training Hub for getting training plans to improve your times. If you're only familiar with Garmin watches, you shouldn't sleep on the APEX 2, which gives the Forerunner 265 a run for its money (no pun intended).
It has a titanium frame and sapphire glass, giving the APEX 2 a more premium appearance than most plastic-heavy running watches (like most Garmin watches). Otherwise, I appreciated that it has both a touchscreen and digital crown for whichever type of navigation you prefer, though some runners will prefer Garmin's specific Up and Down buttons to a dial.
The APEX 2 has blood oxygen and ECG detection — though you can only spot-check this information rather than run it continuously. And it uses all-systems GNSS tracking, meaning it relies upon multiple satellite systems at once to detect your positioning more exactly, in case your signal is blocked from a specific direction.
Technically, the better option for battery life is the COROS APEX 2 Pro, which lasts a whopping 75 hours per charge and offers other "pro" upgrades like increased storage and dual-frequency GPS tracking. But we recommended the APEX 2 over the Pro in our review, noting that it's a better deal for its lower price point. COROS lowered the APEX 2's price after launch, making it $100 less than the Forerunner 265 at full price.
Best for affordable battery life
Reasons to buy
+
Built-in GPS
+
Competitive price
+
Ultra-lightweight design
+
20 days/ 30 hours battery life
+
Includes altimeter
Reasons to avoid
-
Lacks SpO2 tracking
-
No extra smartwatch perks
-
Nylon strap can be itchy
If you're looking for a straightforward running watch with stellar battery life, look no further than the COROS PACE 2. It has all the running essentials — a Training Hub with free data and running metrics, button-based navigation, and a long battery life — but at a lower price point. Our COROS PACE 2 review dives into various ways it beats the Forerunner 55 while selling at the same price point.
The PACE 2's battery life is the star of the show. This smartwatch can last for up to 20 days with regular use. That translates to 30 hours in continuous GPS mode. Whether you're a casual runner or a more serious one with daily training, you'll likely only need to charge your watch 2–3 times a month. You'll likely remember that the COROS APEX 2 lasts 15 hours longer, but it also costs nearly twice as much and weighs much more, making the PACE 2 the more accessible option.
Its lightweight design comes in at a mere 29g with a nylon strap (or 35g with silicone), the lightest watch on this list. You also get a 1.2-inch LCD with 64 colors and a rotating crown for unlocking the watch and scrolling quickly through data and menus (as it lacks a touchscreen).
Plus, of course, you'll have all of the features you'd expect, including built-in GPS, heart-rate monitoring, activity/sleep tracking, multiple workout modes, and more. In terms of data, COROS EvoLab has the essentials like Training Effect/Load, your relative Running Performance, your Fatigue level, a Race Predictor, and even a Marathon Level score for your marathon training.
Just don't expect the COROS PACE 2 to offer much else beyond the essentials. You lack NFC payments, music storage, an SpO2 sensor, or 3rd-party apps. Plus, some will want to invest in the silicone strap, as the default nylon strap gets somewhat itchy and sops up sweat; on the other hand, the nylon strap allows for a more effortless fit and truly makes the watch feel near-weightless.
Best running watch for elite runners
Reasons to buy
+
15 days/ 42 hours of battery life
+
All-systems & dual-band GPS
+
Handy mapping tools
+
Real-time stamina data
+
Surprisingly light for size
Reasons to avoid
-
Thick, plastic design is one size only
-
Expensive
-
Missing the 965's AMOLED display
When we first reviewed the Garmin Forerunner 955, we called it the "best runner's watch, period." Since then, the Forerunner 265 and 965 have complicated the discussion. I'm currently reviewing the Forerunner 965, which (like the 265) is a more expensive 955 with an AMOLED facelift. Keep that in mind when you're making your choice; but until that review goes live, the 955 is still my recommendation.
The Forerunner 955 is a bigger but more polished version of our former top pick, the Forerunner 255. Its bulky design comes partially from its impressive battery (42 GPS hours is nearly unmatched, aside from the COROS APEX 2 Pro) and a 1.4-inch MIP display.
I especially loved its Training Readiness perk during my review period, but now Garmin is bringing the tool to other Forerunner and Instinct watches. Still, the Forerunner 955 has other exclusive features, starting with a real-time stamina bar that shows your estimated energy left so you don't overtrain. It also tells you how quickly you're acclimating to high heat or altitude, taking that data into account for workout suggestions.
It has a whopping 32GB of storage for both music and maps — including preloaded topographical maps, golf and skiing maps, and room for uploaded GPX maps, which more adventurous runners will find incredibly useful. You can see Strava Live Segments on your wrist during a run, or if you choose a route in advance, the Climbpro feature will preview what kind of elevation gain to expect moving forward.
Best Android running watches
Reasons to buy
+
GPS, HRM, SpO2, ECG, BIA, temperature
+
Speedy performance with Wear OS 3.5
+
Ultra-fast charging
+
IP68 / MIL-STD-810H protection
+
GW5 Pro has 3-day battery life
Reasons to avoid
-
GW5 has short battery
-
GW5 Pro is too heavy and thick
Most of the best running watches put much more stock in running coaching and health data than traditional "smartwatch" features that require a battery-guzzling processor. But for some runners, they really don't want to compromise on smarts and will accept a shorter battery for better functionality. In that case, pay close attention to the Samsung Galaxy Watch series.
The Galaxy Watch 5 and 5 Pro sport an Exynos W920 Dual-Core with 1.5GB of RAM for silky-smooth performance and app support that most other runners' watches can't offer. That includes Wear OS apps like Strava, Adidas Running, Nike Run Club, and so on; you can directly access these running apps instead of having to export data to them from apps like Garmin Connect.
Both watches have a gorgeous super AMOLED display with a touch bezel for scrolling through menus (no physical rotating bezel like the Galaxy Watch 4 Classic, unfortunately). And they all share a bevy of health sensors that measure everything from your heart's health and rhythm to your overall body composition (aka fat and muscle percentage) and blood oxygen.
The Galaxy Watch 5 Pro is the "better" watch for runners because it has an 80-hour battery life, something that proved accurate in my review testing. Where other Wear OS watches and the Apple Watch could die after just a few hours of GPS tracking, the Galaxy Watch 5 Pro is much more dependable to handle that, continuous HRM, music storage, and so on without instantly dying. Unfortunately, the tradeoff for this battery life is that it's "hard to get past just how heavy this watch is" as a runner used to lighter devices.
Then you have the standard Galaxy Watch 5, which our reviewer praised for its comfortable design and more accurate sensor data than the last generation, thanks to a redesign that gives the sensors better contact with your skin. Its lighter and much more affordable, even if this means the battery can't handle much GPS tracking. Thankfully, you can make up for that with the watch's ultra-fast charging speed, taking the battery back up to full in a little over an hour.
I combined these into one running watch pick because, again, there aren't many differences between them for runners, aside from the Pro getting exclusive access to GPX maps and Trackback. The Galaxy Watch 5 is more comfortable to wear, but you have to pay closer attention to the battery. The Pro isn't as comfortable for all-day wear, but ultramarathoners who need something dependable will prefer it despite the extra weight.
They're two of the best Android smartwatches we've tested, giving you plenty of perks outside of fitness to enjoy, while still giving plenty of perks for casual runners striving to achieve their goals. At least until the Galaxy Watch 6 arrives!
Best iOS running watch
Reasons to buy
+
GPS, HRM, NFC
+
SpO2/ ECG/ skin temperature
+
Two size options
+
Crash detection and SOS
+
LTE option
Reasons to avoid
-
Very expensive
-
Not for Android users
-
Disappointing battery life
We may focus on Android smartwatches on this site, but we're not blind to the fact that Apple Watches have achieved their widespread popularity for a reason. We called the Apple Watch Series 7 "the only premium smartwatch you should buy," and while we didn't review the newest Series 8, our colleagues at iMore noted that the watch is basically unchanged except for a few features that runners will really appreciate.
The Apple Watch Series 8 has an advanced accelerometer for fall or crash detection, noting when you've come to a sudden stop and asking if you need assistance. This applies to everyone rather than runners, but the watch also supports an SOS shortcut letting you contact services if you need help; you'll need your iPhone on you, but you can pay for the Series 8 Cellular edition to call for help even if your phone is dead.
WatchOS 9, the latest OS available on the Apple Watch Series 8, adds heart rate zones, custom and multisport workouts (aka triathalon mode). It measures Stride Length, Ground Contact Time, and Vertical Oscillation, includes new Sleep Stages for better sleep tracking, and even adds AFib history if you're monitoring any longstanding heart issues. And the upcoming watchOS 10 (currently in beta) adds new cycling metrics, custom Fitness+ training plans, and other fitness perks.
Then, of course, you have the daily activity rings as a great "gamification" tool that motivates you to get running every day. And Apple Fitness+ video workouts offer plenty of cross-training potential for HIIT or Strength days, though you'll have to pay extra for it.
The latest model ships with all of the core health and fitness sensors you need: built-in GPS, heart-rate monitoring, an always-on altimeter, blood oxygen (SpO2) monitoring, electrocardiogram (ECG) readings, native sleep tracking, and one brand-new tool: a skin temperature sensor. Mainly designed to help women track ovulation cycles for health planning, it also lets you check your temperature averages for possible signs of illness.
Like the Galaxy Watch 5, the Apple Watch requires daily charging and is much more likely than any of the other best running watches to die mid-workout if you don't keep it topped off. But it's more attractive, lightweight, and generally useful than most of our other picks.
Best for ultramarathoners and nature-lovers
Reasons to buy
+
Up to 145 hours of GPS tracking with solar
+
Training Readiness and Morning Report
+
10ATM and MIL-820 water/fall protection
+
Comes with a built-in flashlight
+
Multi-band GPS tracking
Reasons to avoid
-
Quite heavy for running
-
Missing Forerunner tools
-
Low-res MIP display
The Garmin Instinct 2X Solar's appeal is that it has "unlimited" battery life thanks to its Solar Panel, assuming that you get a few hours of sunlight per day and don't burn through the battery with the GPS or flashlight. Even with no sunlight, it has a ridiculous 40-day estimate and 60-hour GPS capacity (which more than doubles with solar recharge).
We previously recommended the Garmin Instinct 2 Solar for this slot; it's a more compact version of the 2X with shorter battery and no flashlight, but is also more comfortable to wear. Comparing the Instinct 2X vs. 2 can be a tough decision, since almost no one actually needs as much battery as the 2X offers.
So why choose the massive 2X Solar? It's more rugged for handling shock and environmental conditions, the larger display makes text much more readable (though it's still lower resolution than you might like), and it has more advanced training tools like Training Readiness and a Morning Report that make it more useful for runners, in addition to returning tricks like Garmin Pay and daily workout suggestions.
I also think that runners who frequently train at night or before sunrise will really appreciate the flashlight option, something I noted in my Instinct 2X Solar review. You can set it to different intensities or colors, or have it flash in specific patterns to show your position to vehicles to avoid collisions. And you need a massive battery to be able to support an LED, so you may never see one on a Forerunner model.
For health tracking (+ running)
Reasons to buy
+
GPS, HRM, NFC
+
ECG, cEDA, skin temperature
+
Active Zone Minutes
+
Gorgeous AMOLED display
+
6 days of battery life
Reasons to avoid
-
Removed on-device music storage, Google Assistant from Sense 1
-
Only 5-hour GPS tracking
Some people run for the joy of running; others because it's the simplest way to get your heart and body healthier. If health is your main concern, or if you spend as much time in the gym as hitting the pavement, you may want to opt for a Fitbit instead. The Fitbit Versa 4 is the more affordable watch, or you could switch to a tracker like the excellent Charge 5 instead. But the best Fitbit for health tracking is the flagship Fitbit Sense 2.
The Sense 2 comes with one of the widest ranges of health sensors available, tracking your heart rate, rhythm, and variance, blood oxygen, and skin temperature. With Fitbit Premium, you'll get various reports on your Daily Readiness, overall health, stress levels, health trends over the last 90 days, possible issues like fevers or AFib, and other useful tools and scores.
Our Fitbit Sense 2 review explains the many perks that come with this model, starting with the attractive "squircle" design with AMOLED touchscreen and the new side button that replaces the finicky capacitive button of the original Sense. Its reliance on a touchscreen makes it less reliable than button navigation when your fingertips get sweaty, but it's undoubtedly a lighter, more attractive watch for casual wear outside of runs. And you'll get good everyday mileage out of tools like tap-to-pay, Amazon Alexa integration, and even Google Maps support.
In terms of fitness features, you get essentials like heart-rate monitoring, sleep tracking, automatic exercise recognition, on-screen workouts, and female health tracking. And you'll love Active Zone Minutes, which shows the time you spend in fat burn, cardio, or break heart-rate zones.
You don't get any super-advanced features here as far as running is concerned, and the six-day battery life doesn't match other options on this list. Plus, it only has 5 hours of estimated GPS tracking, well below the other options on this list — plenty for casual runners who won't run longer than an hour or so, but not enough for all-day tracking.
Best for on-watch data
Reasons to buy
+
1 week/35 GPS hours battery
+
Free Polar Flow health/fitness data
+
Running performance test w/ VO2 Max score
+
Check running progress/workouts on watch
Reasons to avoid
-
No SpO2, NFC, music storage
-
Dim display with thick bezel
For the most reliable running metrics and health data that isn't tied to a paid subscription, we have three main brands we trust: Garmin, Coros, and Polar. The latter most recently launched the Polar Pacer Pro, a revamped mid-level running watch that made some significant spec upgrades to go with its typically reliable data tools. Though I found some caveats when testing it, my Polar Pacer Pro review mostly raved about this watch as another Garmin Forerunner rival.
For starters, I tested the GPS and HRM tracking compared to other watches' results, and was satisfied with the accuracy, especially for heart rate. Button-tapping through watch faces is fast, so you can swap between info like daily activity progress, weekly heart rate zone data, current heart rate, weather, nightly recharge, and recommended workouts in a snap. No need to open the mobile app to find out how your body is doing or what your next run should be.
We're also fans of the Running Performance test, which has you steadily run faster and faster while staying in an MPH/KPH zone to test your VO2 Max and judge what kind of pace and distance to recommend daily. The Polar Flow app collates your data and gives you a clear look at how your running fitness is progressing.
Compared to other watches, it's certainly missing some sensors other brands add by default, and it lacks many uses outside of running that makes a typical smartwatch handier in everyday life. But simply as a watch you strap on for runs and fitness guidance, it's an excellent choice.
Best for safety
Reasons to buy
+
GPS, HRM, NFC
+
LTE connectivity
+
2 weeks of battery life
+
Advanced training metrics
+
Full-color mapping
Reasons to avoid
-
LTE use requires a monthly subscription
-
Expensive for the limitations of LTE
If you're familiar with the Garmin Forerunner 945, you'll notice that the more recent Garmin Forerunner 945 LTE offers many of the same features, including two weeks of battery life. As the name indicates, the main difference is LTE connectivity. When it comes to LTE smartwatches, most people think of making calls and sending texts from their watch without their phones connected. The Forerunner 945 LTE takes a different approach.
As our Garmin Forerunner 945 LTE review explains, the watch's LTE support is both more independent and less functional than what you'll find on other LTE smartwatches. It requires a $6.99 monthly Garmin subscription to use; in exchange, it lets runners share live tracking or broadcast an emergency signal if you go somewhere without your phone (or your phone dies). It's especially helpful as an emergency backup if you tend to run on rough trails or hike deserted paths, but isn't helpful for on-watch calls or messaging.
Other LTE watches — like the Galaxy Watch 4 or Apple Watch Series 7 with cellular upgrades — will have more robust features, but they're unlikely to last more than a day and won't have the same fitness tools. The Forerunner 945 LTE has a ton of useful tools like full-color mapping and turn-by-turn navigation that cheaper Garmins lack, plus all the essentials like VO2 max, training load, training status, performance condition, and training effect. This makes the 945 LTE a great choice for runners who like to run all over the world and want plenty of data to go with it.
Best running watches: How to decide
When shopping for the best running watch, there are several factors to consider, including your battery life needs, feature preferences, and budget. Most dedicated runners will find the Garmin Forerunner 265 or 255 to be their best options, depending on whether you prioritize price and battery life or display quality and the latest software. Regardless, Garmin watches give you great running guidance at no extra charge.
Before you choose your running watch, make sure that you're committed to using that software to amp up your running performance and endurance. Otherwise, you may just want a traditional smartwatch until you're sure you are committed. A Galaxy Watch or Apple Watch gives you the essentials, and lets you export data to popular third-party running apps where you can get useful maps and analysis.
Not everyone needs a watch that lasts for weeks, since it could mean missing out on smarter tools or more attractive designs. But if you want something on the other end of the spectrum, anything from a COROS to a Fitbit could give you the health and fitness focus that you want.
Get the Android Central Newsletter
Instant access to breaking news, the hottest reviews, great deals and helpful tips.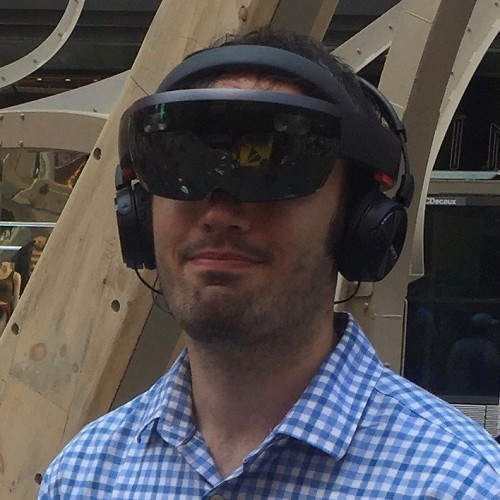 Senior Editor, VR/AR and fitness
Michael spent years freelancing on every tech topic under the sun before settling down on the real exciting stuff: virtual reality, fitness wearables, gaming, and how tech intersects with our world. He's a semi-reformed Apple-to-Android user who loves running, D&D, and Star Wars. Find him on Twitter at @Michael_L_Hicks.