COROS took the PACE 2 template and added a wealth of upgrades, many lifted straight from the $400-and-up APEX series — except the PACE 3 only costs $230. You'll most appreciate the dual-frequency GPS tracking, squeezed into a watch so light that you'll forget you're wearing it after a while. EvoLab metrics remain as useful as ever in guiding you towards better running times. I just wish COROS hadn't made a bizarre design change that makes it harder to swap out watch straps.
Pros
+

Wonderfully light and affordable

+

Dual-frequency GPS is highly accurate

+

Robust EvoLab tools

+

Added SpO2, Wi-Fi, music storage over PACE 2

+

COROS doesn't price-lock its fitness software
Cons
-

Not actually a "Quick release" band

-

Too much data is app-only

-

No tap-to-pay, ECG
Why you can trust Android Central Our expert reviewers spend hours testing and comparing products and services so you can choose the best for you. Find out more about how we test.
The COROS PACE 2 was the first running watch I reviewed for Android Central, and it blew me away with how many quality features it could offer for just $200. Since then, I've tried all manner of fitness watches that cost two or three times that, getting used to a certain "premium" quality. It made me curious if returning to the COROS PACE 3 would feel deficient, somehow.
I needn't have worried. The COROS PACE 3 delivered nearly anything I could possibly have hoped for in a $230 running watch. It steals plenty of hardware upgrades from COROS APEX watches that cost twice as much, and it has full access to the COROS EvoLab software that judges your training load and effect based on past efforts.
COROS sent me the PACE 3 only a week before its embargo deadline, so I've spent that time rushing to check as many features and workout types as possible. I haven't gotten to everything yet, but I did perform several accuracy tests to get a pretty clear picture of how reliable it is for accurate running metrics.
Looking at the best running watches, you'll see plenty of options that offer visual or software upgrades. Only problem is, they cost twice as much. The COROS PACE 3 proves that if you can accept a plastic watch with a memory-in-pixel display (MIP), you don't need to spend that much on a fitness watch.
COROS PACE 3 price and availability
COROS announced the PACE 3 on August 29 and will begin shipping it the week of September 5. Specifically, it'll sell the white and black versions with either nylon or silicone straps. In October, it'll release the red PACE 3 Track Edition, if you want to wait for something a bit flashier.
It's available for purchase in the United States ($229), Canada ($329), Europe (€249), Great Britain (£219), Australia ($399), China, and Japan. COROS will first sell the PACE 3 on its website, but it should come to Amazon and specialty fitness retailers like REI down the line.
Specs and updates
Swipe to scroll horizontally
| Specifications | COROS PACE 3 |
| --- | --- |
| Display | 1.2-inch (240 x 240) Memory-in-Pixel touchscreen |
| Materials | Fiber-reinforced polymer; Corning Glass |
| Water resistance | 5ATM |
| Heart rate sensor | 5 LEDs, 4 photodetectors |
| Other sensors | Optical pulse oximeter, barometric altimeter, accelerometer, gyroscope, compass, temperature, wear detection |
| GPS tracking | GPS (L1 + L5 Dual Frequency), GLONASS, GALILEO, BeiDou, QZSS |
| Connectivity | Bluetooth 5.0, WiFi 2.4GHz/5GHz |
| Music storage | 4GB |
| Battery life | 24 days; 38 hours (GPS), 25 hours (All systems), 15 hours (Dual frequency) |
| Strap | 22mm nylon or silicone, "Quick Release" |
| Dimensions | 41.9 x 41.9 x 13mm |
| Weight | 30g (nylon) or 38g (silicone) |
Like the PACE 2, the PACE 3 is a lightweight, 1.2-inch LCD watch with a digital dial, standard health sensors, and the core COROS software suite. It's 0.6mm thinner and 1g heavier than the last model.
If you compare the COROS PACE 3 vs. PACE 2, you'll note some key upgrades. First, the PACE 3 now has a touchscreen where it didn't before, though this is best for casual use. You'll rely on the crown during workouts, first and foremost.
The PACE series now supports SpO2 monitoring, though you'll need to take a manual measurement; there's no option for continuous or during-sleep readings. I'm not certain if it has the same "Altitude Mode" as the APEX series, which takes more regular readings if the altitude is measured above 8250ft.
My favorite upgrade is that the PACE 3 jumps from GPS-only to All-Systems GNSS and Dual Frequency GPS. Before now, you had to pay $450 for the APEX 2 Pro to get this level of accuracy. Of course, that watch has a much larger battery for dual-frequency mode.
You also get 5GHz Wi-fi connectivity for the first time, which corresponds with much faster update downloads and fitness result uploads to the app than the PACE 2's Bluetooth connection.
In addition, you can upload up to 4GB of music MP3 files to the watch; you'll need your own hard copies, there's no app compatibility, and no playlists either.
COROS only increased the battery capacity from 220mAh to 238mAh, but claims it managed to add an extra 8 hours of GPS-only tracking compared to the PACE 2 (38 hours in total).
Lastly, in terms of software, the COROS PACE 3 adds a few new sports modes — Trail Running, Hiking, Skiing, Snowboard, XC Ski — but the PACE 2 will receive these in a firmware update later this year. COROS also promises that its turn-by-turn navigation beta will end up on the PACE 3 when it officially launches.
The only downgrade between the PACE 2 and PACE 3 is that anyone with ANT+ accessories won't be able to use them with the latter watch. COROS ditched the standard for its newest APEX watches, too, so maybe there isn't much demand for it.
COROS PACE 3: What you'll love
Focusing on the obvious pros first, the 1.2-inch COROS PACE 3 measures a mere 30g, or 38g with the silicone strap, and 13mm thick. It's closer to the weight of a fitness tracker than a true smartwatch, making it just as comfortable as the PACE 2.
Most petite running watches weigh somewhere between 37–50g, and you'll find watches that weigh two or three times as much — like the 89g Amazfit T-Rex Ultra I just reviewed. Even though that watch is better than the PACE 3 in several key specs, I'd pick the PACE 3 in a heartbeat for comfort and price alone.
Also like the PACE 2, your experience with the PACE 3 will depend on how you feel about petite crowns, or "digital dials" as COROS calls them. I find it fairly comfortable to use, with a nice tactile vibration through the watch every time you turn it enough to move down to the next widget. You may prefer a more protuberant crown like the Pixel Watch or Apple Watch Ultra have, but I appreciate that the PACE 3 dial is too compact to jut into my wrist during exercises like push-ups.
I burned through my COROS PACE 3's battery fairly quickly because I only used dual frequency mode, which is rated to use up about 7% of the battery per hour (or 15 hours per charge). Thankfully, that number has lived up to scrutiny; an hour of high-accuracy tracking only uses up about 6–8% capacity in my experience so far.
So you know the COROS PACE 3 can easily last across an all-day ultramarathon, especially if you switch to All-Systems or GPS only, where other cheap running watches would've long since died or offered no extra satellites to begin with.
I do wish COROS offered an equivalent to Garmin's SatIQ mode and could switch between accuracy levels on a dime, but I can't be greedy at this price point. As you'll see below, I'm satisfied with the PACE 3's accuracy, and the watch always acquires a signal in a few seconds. Hell, the COROS APEX 2 doesn't even have dual-frequency tracking, and it costs $170 more!
The main perk with any COROS watch is EvoLab, which judges my base fitness, training load, training effect, recovery time, running performance, 4-week intensity distribution, race predictions, and other metrics before and after runs. Anyone familiar with Garmin's Training Readiness metrics will find very similar tools here.
Because I haven't used a COROS watch in some time, I imported my last couple months of Garmin workout data into the COROS app. EvoLab took that information and spat out very similar numbers for core metrics like VO2 Max and predicted race times, if slightly lower. If I had time, I could follow COROS' dedicated "Running Fitness" test that has you run increasingly fast across 30 minutes to judge your max abilities.
COROS' training load data was also very close to my Garmin's; for example, after a 4-mile run, COROS judged a 235 training load to Garmin's 224. That discrepancy makes sense, given that COROS judges me to be a little more out-of-shape, so the same effort got a few more points. Unsurprisingly, my post-run recovery recs for both watches fell within a few hours of each other, too.
If you care about anything besides fitness data, you're out of luck with the COROS PACE 3. It caters entirely to runners and triathletes. But in that area, it does about as well as I could hope, not holding any features back to try and upsell you to an APEX watch.
I also appreciate all of the aforementioned PACE 2-to-3 upgrades like high-speed Wi-Fi downloads, the SpO2 tracking to see if you're acclimated to high elevations, and the touchscreen. I'll admit that the 1.2-inch screen is a little small for touch controls, so you have to swipe pretty deliberately to see an effect. But I still like having the option so my hand doesn't get cramped when holding the petite digital dial all the time.
COROS PACE 3 accuracy test
I compared the affordable COROS PACE 3 against the best running watch I've tested if price is no object — the Garmin Forerunner 965 — in GPS accuracy, heart rate, and simple step count.
The easiest way to check location accuracy is to take your watches to the local track, which I did for a couple of runs. For the first run, I stayed in the first lane across several laps and got this result (blue is Garmin, orange is COROS):
Both were way off in entirely different ways while staying entirely consistent for each lap, which made me suspicious.
I went back to look at my past Garmin runs and realized that it has built an incorrect local track map across all of them, despite telling me accurately when I've hit 400 meters on the watch. COROS, meanwhile, got one lap correct and then showed me drifting into a further lane and kept me there for subsequent runs.
I realized that my better bet for accuracy tests was to stick to a traditional Run activity with no algorithm messing with the results. With this next map, I ran my first four laps in lanes four, three, two, and one to see if it could accurately measure the change:
In this case, you can see that the Forerunner 965 is more accurate, generally showing me in the inner lanes where the COROS PACE 3 drifts outward into lanes I never entered. Oddly, on the other side of the track, the PACE 3 does get more consistent in staying in the inner lanes, possibly due to a better satellite signal. In general, it's much better than what you'll get with a GPS-only watch.
In this third map of my standard neighborhood run (you'll need to zoom in), you can see that the PACE 3 stays side-by-side with the Forerunner 965 a lot better than some other running watches I've tested. It does drift slightly into inaccessible areas on occasion, but gets the distance mostly right, buzzing my wrist at the mile markers within a second of the Forerunner when other watches were 10 seconds off per mile.
Considering I had some GPS tracking issues when testing the APEX series, and given its low price tag, I'm generally thrilled with the PACE 3 GPS accuracy even if it loses slightly to a watch that costs more than twice as much.
The PACE 3's heart rate data is inconclusive so far. Not because it's bad, but simply because COROS' review guide encouraged me to compare its heart rate data against the COROS Heart Rate Monitor it sent me...only the HRM superseded whatever heart rate data the watch would have given, so I only have the strap's results for a couple of runs. Whoops! I'll have more to say in a couple of weeks.
The one strap-less run I performed (my first track run), the two watches were mostly in lockstep at first — you can ignore that weird stretch in the middle, it was caused by inconsistent pausing — but for the last few laps, the PACE 3 either lagged behind the Forerunner 965 or failed entirely to register the increased heart rate as I pushed to my max pace. I'm not sure yet if the watch came loose or if it was an issue with the PACE 3 LEDs themselves.
Hopefully, I can find out more about anaerobic accuracy in the next couple of weeks; generally speaking, for low- or high-aerobic activities, it seemed to be as accurate as you would hope for.
I found that the Garmin and COROS altimeters were calibrated slightly differently (precisely 6m different for each run) but that both registered minor hills with the exact same change in elevation. I need to take both watches to an actual hilly trail to see how they compare, but I'm tentatively pleased.
As to the final point (steps), the COROS PACE 3 was within 10 steps of the Garmin Forerunner 965 after 10,000 steps across running, sprinting, and walking. COROS' APEX 2 Pro placed third in my step-walking test behind the Garmin Forerunner 265. While I haven't explicitly tested the 965's accuracy, I assume it's at least as good as its cheaper sibling, which makes the PACE 3's similar step count quite encouraging.
COROS PACE 3: What you won't like
Most "quick release" smartwatch straps come in two pieces; you slide a small switch to remove each side, then slot your new bands into the holes on either side. Simple! But after the PACE 2 allowed for this, COROS made the inscrutable decision to add a metal pin to one end with no release slot to the PACE 3, so you need a special tool — or some really strong fingers and a paper clip — to remove it just to take off the nylon strap.
Because of that, I wasn't able to remove the nylon strap and test the silicone strap COROS sent as a backup option, prior to the embargo deadline. The nylon strap itself is decently comfortable, helps make the PACE 3 insanely light, and gives you a good fit for heart rate readings. But it has the usual issue of collecting and holding onto your sweat during runs and can feel a bit scratchy until you get used to it.
Worse, it's a bit tight to fit my hand inside. I always have to slide the strap open to the very edge, which always gets caught for a second on the velcro. Once my hand's inside, it's very loose and tends to fall and hang off of my wrist until I tighten it, potentially bonking into a table or desk below.
All of this takes no more than a few seconds after you nail the routine, but it's still a bit annoying to go through every time.
The official silicone strap feels a bit generic and has more holes than it does silicone in most places. I'm not sure if I'd recommend it over the nylon; I just wish it was easier to swap so anyone with their own 22mm bands could add them instead.
Overall, I'm probably making a mountain out of a molehill, but the watch band situation soured me on the watch until the overall experience won me back. I bet I won't be the only one annoyed by it as soon as they unbox it.
While I love the feathery simplicity of the PACE 3 design, you may not like its matte plastic appearance. This watch isn't a looker by any means. It's not fair to expect gorgeous aesthetics in a $230 watch, but you could choose something like the Amazfit GTR Mini that's even cheaper while looking more stylish. I personally care more about what's beneath the surface, but just keep that in mind.
It lacks some key tools like NFC for tap-to-pay or background AFib detection that some other fitness watches offer. You also may want to look at a brand (like Amazfit) that prioritizes a vibrant screen while still offering solid battery life, like the $300 Cheetah Pro. Generally speaking, most running watches in this price range stick to MIP displays, so this mainly matters if you're willing to spend much more than $230.
Truly, aside from the problems I had with the watch band, I'm mostly pointing out gaps in the specs table rather than anything that bothered me while using it. I only mind the dim MIP display because I've gotten used to an AMOLED; plenty of runners will happily switch from one MIP display to the next because ignorance is bliss.
My only other real complaint is that the COROS operating system is very much one where you scroll through a ton of widgets, click on one, and see a vague graph with not that much follow-up information. I think COROS wants and expects you to spend more time in the COROS mobile app, so you won't find a lot of detailed training load data on the watch itself — something you do get on rivals like the Forerunner 255.
Competition
COROS really undercut the $400 APEX 2 with its own PACE 3 watch, offering a lot of the same perks and display quality while offering dual-frequency GPS (whereas the APEX 2 sticks to All-Systems. Still, the PACE 3 misses out on its titanium material and sapphire glass, electrocardiogram, and double the music storage. The PACE's 4GB is pretty stingy for fitting an epic running playlist.
Ignoring the $200 Forerunner 55 — which is long overdue for a new model — the closest Garmin equivalent is the excellent Forerunner 255, which costs $120 more. Or make that $170 more to get the Music version with 8GB of storage and Wi-Fi downloads.
The Forerunner 255 only lasts 14 days to the PACE 3's 18 days with sleep tracking, but their results are pretty comparable for GPS (30 vs. 38 hours), All-Systems (both 25 hours), and Dual Frequency (16 vs. 15 hours). Garmin offers two size options and gives you a Morning Report with your workout recommendations and recovery time; but it unfortunately still hasn't added Training Readiness to the 255 — whereas COROS doesn't reserve any software tools for its more expensive watches like Garmin does.
One intriguing alternative is the $300 Amazfit Cheetah Pro. For just $70 more, you get a watch with a 1.4-inch AMOLED display with 1,000-nit brightness, titanium bezel, dual-frequency tracking, music storage, and the Zepp Coach AI in a 43g package (5g more than the PACE 3 with silicone). Aside from the fact that I still prefer COROS' basic UI and EvoLab recommendations to Zepp Coach, the Cheetah Pro is a really tough rival to the PACE 3 in terms of specs alone.
COROS PACE 3: Should you buy it?
You should buy this if...
You want a cheap running watch without too many compromises.
You need reliable health and GPS accuracy, along with recovery data.
A light design matters more than anything else.
You shouldn't buy this if...
You need a more readable AMOLED display.
You dislike crowns.
You want a status symbol outside of runs.
When I reviewed the PACE 2, I called it "a fitness smartwatch with simple controls, near-endless battery life, and a compact design that won't swallow or burden your wrist," along with "an excellent purchase for runners, swimmers, and cyclists."
All of that still applies to the COROS PACE 3, which keeps the same design principles — except for the watch band switch that I'm still bitter about — and added some key upgrades to make it feel more modern than ever. If I could have picked and chosen PACE 3 upgrades myself, I can't think of what else I'd want except an AMOLED display. And that would make it a far more expensive device.
So if you're in the market for an affordable running watch that won't hurt your wrist, I wholeheartedly recommend the PACE 3 based on my time with it. And I'm excited to keep testing it in the coming weeks to make sure that I haven't missed any underlying issues. I'll update this review if anything concerning pops up.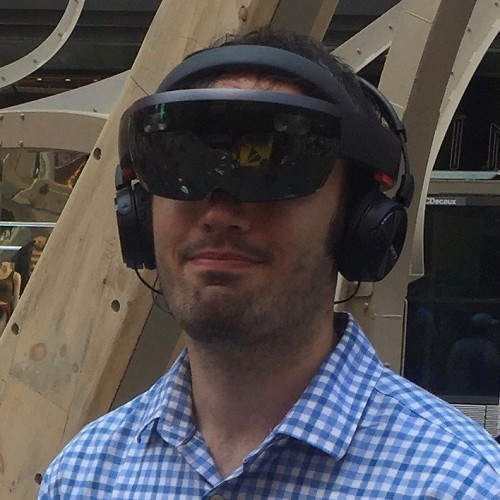 Senior Editor, VR/AR and fitness
Michael spent years freelancing on every tech topic under the sun before settling down on the real exciting stuff: virtual reality, fitness wearables, gaming, and how tech intersects with our world. He's a semi-reformed Apple-to-Android user who loves running, D&D, and Star Wars. Find him on Twitter at @Michael_L_Hicks.