The Garmin Venu 3 tries to appeal to a broader range of users with mainstream tools like a mic/speaker, ECG readings, Sleep Coaching, animated workout routines, and better text response options. I'd argue that despite Garmin's efforts, it's really for a very specific subset of users. Anyone who needs a proper smartwatch, or uncompromised access to all of Garmin's fitness tools, should look elsewhere. This is for fitness fans who want something that skirts delicately between those two polar opposites.
Pros
+

Large, vibrant AMOLED

+

Excellent 14-day battery life

+

Accurate GPS, HR, and sleep data

+

ECG and (soon) skin temp readings

+

Built-in mic & speaker

+

Two size options
Cons
-

Missing the Forerunner's advanced metrics

-

Missing a smartwatch's apps, fast processor

-

Expensive

-

Still no LTE upgrade
Why you can trust Android Central Our expert reviewers spend hours testing and comparing products and services so you can choose the best for you. Find out more about how we test.
Garmin's Venu lineup is a paradox: it's a testing ground for its newest and most exciting features and upgrades, but also more generic than its siblings in an attempt to appeal to mainstream buyers. The Garmin Venu was its first AMOLED watch, the Venu Sq its first squircle design, and the Venu 2 Plus the first to add a mic & speaker. The Garmin Venu 3 follows that experimental template to a T.
The Venu 3 announcement intrigued us with new tools like Sleep Coaching tech with nap detection, guided meditation, wheelchair mode, a smarter UI, and a revamped Elevate v5 sensor capable of ECG readings and skin temperature readings (though the latter is still dormant). It also snagged the mic and speaker from the Venu 2 Plus.
At the same time, the Venu 3 lags behind comparably-priced Garmin watches for specific training tools while also falling behind your typical smartwatch for phone connectivity, cellular support, or general smarts. It's a jack-of-all-trades but master of none.
My Garmin Venu 3 review will try to speak to both potential audiences: Garmin fans considering the more mainline Venu over its specialized siblings and mainstream smartwatch users deciding whether to leave their Apple or Galaxy Watches behind to improve their fitness.
Garmin Venu 3: Price and availability
The Garmin Venu 3 and Venu 3S launched in August 2023 for $450 / £450 / €499. Priced $50 higher than the Venu 2 series, it matches the Venu 2 Plus, which first added a mic and speaker to the Venu lineup. That means you should only consider it a price increase if you're uninterested in Bluetooth calls and voice assistant commands.
You'll primarily find the Venu 3 on mainstream tech sites like Amazon, Best Buy, and Target, as well as enthusiast sites like REI and Crutchfield. Although new Garmin watches rarely go on sale for the first year or so, we've already seen the Venu 3 dip about $25 off, so keep an eye out for deals if you're unwilling to pay full price.
Garmin Venu 3: Design and bands
Garmin rarely rocks the boat with its watch designs. The Venu 3 looks very similar to your typical Forerunner, only about 1mm thinner and tapering down towards the sensor array more quickly. In other words, it's less bulky and slightly more svelte than your typical Garmin watch, making it more comfortable for sleep tracking.
Its three buttons, two less than the Garmin standard, trade their usual thick, plastic style for narrower metal buttons that look fantastic but lose usability. You have to be more deliberate in pressing them. The top and bottom buttons perform their usual Garmin OS functions, like starting a workout or backing out of menus, while the middle button has two customizable shortcuts for pulling up the assistant, music controls, or other tools.
Generally speaking, the Venu 3 is slightly more touch-dependent than your typical Garmin due to the lack of Up/Down buttons, which can prove a bit of a problem during workouts if your fingertips get sweaty. For everyday use, the 1.4-inch touchscreen is quite responsive with beautiful screen transitions, but the lack of a crown or bezel does mean having to swipe through everything.
Most of the best Garmin watches use hardened plastic material that keeps the weight down and GPS signals flowing freely but gives them a somewhat cheap appearance from the side. The speaker slits on the left side also stand out starkly — at least on my Whitestone model.
If you can fight your vanity, though, the Venu 3's stainless steel bezel helps it look fantastic from the top down, so you'll enjoy looking at it even if it isn't a status symbol to others from the side.
Venu 3 buyers can choose between Silver bezel / Whitestone case & band and Slate bezel / Black case & band. Venu 3S buyers have more options: Slate with Pebble Grey, Silver with Sage Gray, and Soft Gold with French Gray, Dust Rose, or Ivory.
Speaking of the Venu 3S, its display is 0.2 inches smaller and weighs 7g less. It lasts four days less in standard smartwatch mode — though the same five days in always-on display mode — and 5 hours less in GPS mode. All other features are the same, but you sacrifice battery and display space for comfort on smaller wrists.
Whichever you choose, one design choice I love with the Venu 3 is its Quick Release bands. You can slide a switch to draw a metal pin inward and remove each band half in seconds. Then, with your replacement 22mm or 18mm bands, you slide the same pin inward, slot the other metal end into a slot, and slot the first end out to attach it. Compared to Garmin watches that require a special tool to release their bands, it's much more seamless.
If I kept my Venu 3 as my daily driver, I would probably swap out my band fairly quickly. I wouldn't say that I "hate the strap that comes with the Venu 3," as my colleague Jerry Hildenbrand wrote in his recent Venu 3 hands-on, but it's less comfortable than the default Forerunner strap with its thinner, softer silicone and wider lug holes. Generally speaking, I prefer companies prioritize breathability over style, while the Venu 3 took the opposite approach.
Garmin Venu 3: Display
Garmin and many of its running watch rivals have shifted away from MIP and towards AMOLED displays in recent years, a trend only made possible because these new models can last for weeks without needing a dim, low-battery display. For the Venu series, which made the AMOLED switch ahead of the pack, it needed a new way to stand out.
The key perk of the Garmin Venu 3 display is its narrow bezel compared to most running watches. You get a 1.4-inch display from a 45mm case, while the Venu 2 and Forerunner 265 only offer 1.3-inch displays at 45mm and 46mm, respectively. You'd be hard-pressed to get more visual space at this size.
Garmin hasn't publicized its nits of brightness, but I'd assume it's about 1,000. That's on par with most AMOLED fitness watches like the Fitbit Sense 2 but below the new 2,000-and-up you get on newer smartwatches like the Galaxy Watch 6 or Apple Watch Series 9.
It's bright enough to be fully visible in direct sunlight at the right angle, but I'll note the same complaint I had with the Garmin Forerunner 265 AMOLED display: its Gorilla Glass 3 protection isn't on par with the sapphire glass you get on many comparably priced fitness watches. I at least wish it had the GG 3 DX standard found on the Forerunner 965 for a better anti-reflective coating; without it, the Venu 3 display definitely catches the light more than I'd like.
Garmin Venu 3: Hardware and sensors
Garmin watches traditionally lag behind most of the best Android watches or Apple Watches in sleep tracking and health sensors. The Venu 3 doesn't completely close that gap, but it certainly comes closer to the mainstream than ever.
Garmin continuously measures heart rate and heart rate variance for all-day stress data by default, and you can enable all-day blood oxygen tracking if you wish — something most other brands wouldn't have the battery life to offer. You also have respiration rate and menstrual cycle data, plus the option to log hydration.
That's all fairly common for Garmin watches, but the Venu 3 adds an ECG sensor, only the second to do so after the Venu 2 Plus. We hope Garmin eventually adds passive AFib detection, but for now, the ability to take a 30-second heart rhythm reading at any time and check your past results in the Connect app is a great perk.
Just keep in mind that you'll need to update your Garmin watch, enable ECG readings in the Garmin Connect "Finish Setup" menu, and then add 2FA to your Garmin account to protect your data before you can find the ECG app on the watch.
The Elevate v5 sensor also has dormant skin temperature data; as Gadgets & Wearables spotted, the October Venu 3 beta notes claimed to add "skin temperature data to sleep tracking" before Garmin deleted it and said it was "inadvertently included." We have to assume the next beta update will add it soon, giving you more useful sleep insights.
Swipe to scroll horizontally
| Category | Garmin Venu 3 |
| --- | --- |
| Materials | Fiber-reinforced polymer (Case); Stainless steel (Bezel) |
| Display (Venu 3) | 1.4-inch AMOLED touchscreen; 454 x 454 |
| Display (Venu 3S) | 1.2-inch AMOLED touchscreen; 390 x 390 |
| Protection | Gorilla Glass 3; 5ATM |
| Band | 22mm (135-200 mm) or 18mm (110-175 mm) |
| Tracking | GPS, GLONASS, GALILEO; All-Systems mode (No dual band) |
| Sensors | Elevate 5 HRM with ECG; Pulse Ox (SpO2); accelerometer; ambient light sensor; barometric altimeter; compass; gyroscope |
| Connectivity | Garmin Pay (NFC), Bluetooth, ANT+, Wi-Fi |
| Mic and speaker | ✔️ |
| Key sport and health features | Sleep coach, nap detection, Advanced Body Battery, wheelchair mode, 30 sports apps, recovery time, morning report, jet lag adviser, animated on-screen workouts, Garmin Coach, VO2 Max |
| Music storage | 8GB; Spotify, Deezer, Amazon Music, or own music files |
| Dimensions | 45 x 45 x 12 mm (3); 41 x 41 x 12 mm (3S) |
| Weight / with strap | 30g / 47g (3); 27g / 40g (3S) |
Comparing the Garmin Venu 3 vs. Venu 2, they aren't necessarily that different at first glance. What's impressive is that Garmin gave the Venu 3 a larger display, three extra days of battery life, a mic & speaker, and a processor capable of more advanced tech, all while simultaneously making it 0.2mm thinner and 2g lighter.
It also keeps tools like an altimeter for judging effort at elevation and both an accelerometer and gyroscope for tracking your wrist movements for exercise detection. Even though the Venu 3 is more "casual" in its software than other Garmin watches, at least the hardware is more than robust enough to match competing brands.
I can't tell if Garmin changed the mic and speaker quality from the Venu 2 Plus to the Venu 3, but the experience is largely unchanged; it's good enough in a pinch but not as good as what you get on a mainstream watch.
The default mid-range volume is fairly quiet and tinny in a silent room. Take the time to bump it up to a higher volume, and it becomes loud enough to cut through the ambient noise of a quiet stroll outside, but probably not a crowded street unless you hold it to your ear. As for mic quality, the people I called said that I sounded fairly clear outdoors but that I sounded echoey and harder to understand indoors, for whatever reason.
Like any Garmin watch with music storage, you can sync your Spotify, Deezer, or Amazon Music playlists to the watch, giving you quick access. If you subscribe to a different music streaming platform like Apple Music, Tidal, or YouTube Music, you're out of luck and will have to upload your own MP3 files.
Of course, this mainly matters if you plan to work out without your phone on hand and want to play music through wireless earbuds or the quiet speaker. Otherwise, you can simply use the Venu 3 for playback controls for your phone.
The headliner Venu 3 feature is, of course, Sleep Coaching and Sleep Score. Any watch with Body Battery has implicitly told you that you didn't get enough sleep, but the Venu 3 made it explicit, telling you if you got a good enough quantity of sleep and quality of deep sleep.
Garmin's Sleep Coach will then inform you that you need anywhere from seven to nine hours of sleep; Garmin itself says it'll "never" recommend any less or more than that. If you're someone who frequently sleeps closer to six hours, you're going to get shamed and prodded into going to bed earlier, if that appeals to you.
For the nappers out there, the Venu 3 finally re-adds the ability to manually turn on sleep mode and time a nap that's then incorporated into your Body Battery data. I didn't test this because, well, I'm not someone who naps. But I do know that your Body Battery score drains at a slower rate if it detects you at rest, so you're probably going to see accurate data even if you don't manually log the nap first.
Garmin Venu 3: GPS and HR accuracy
Garmin gave the Venu 3 "All-Systems GNSS," which means it pulls data from multiple satellite systems simultaneously, like GPS and GLONASS, for a better location lock in occluded areas. However, it doesn't have dual-frequency GPS like many of the recent Forerunners and Instincts. How much this matters will depend on where you typically run and how much signal blockage you encounter.
I also assume the Elevate v5 sensor has more accurate heart rate data in some way than past Elevate v4 watches, but Garmin doesn't really advertise the differences across generations. So, I decided to put it to the test!
For an hour-long run, I ran with the Venu 3 on my left wrist and my Forerunner 965 on the right. The latter was synced to my COROS heart rate monitor for more accurate HR data and set to SatIQ mode — which defaults to GPS-only but switches to dual-frequency when the signal needs a boost through clouds or foliage (or around buildings).
In the heart rate chart above, the lighter red graph matches the Venu 3, while the purplish graph corresponds with the COROS data I'm using as a baseline. You can see how the Venu 3 tends to show rounded edges where the HRM is jagged, corresponding with more abrupt heart rate changes over hills or pick-ups in speed. It can't always keep up, in other words.
Generally speaking, it's quite accurate and balances out quite closely over time. While I can't judge how much more accurate it is than other brands, it's more than accurate enough for fitness needs.
As for GPS data, the Venu 3 overestimated my distance by 0.04 miles over an hour. It was much better than what a GPS-only watch like the Galaxy Watch 6 can deliver, if not perfect. Zooming in on the map, I found the Venu 3 tends to drift off the trail or sidewalk more than the Forerunner 965, but not at the same scale as a GPS-only watch.
I also noted that the Venu 3 seemed to underestimate my elevation by about seven meters, though the graph itself closely matched that of the Forerunner 965 — merely at a lower starting point. It's something I assume I can fix with a quick altimeter calibration in the settings, and that kind of gap isn't much if you're climbing thousands of meters instead of dozens.
I can't say how well the Venu 3 will do in tougher signal environments, but in general, this is a fitting level of quality for the Venu 3, which strikes that tricky balance between casual and "serious" fitness.
Garmin Venu 3: Key software features
I'll roll out my usual Garmin disclaimer for my Venu 3 review: If I tested and discussed every software trick on the Venu 3, it would double the review's length. So instead, I'll focus on the key returning features that'll make it more tempting than your typical Android smartwatch and the new features to tempt hardcore Garmin fans.
Like the Venu 2, the Venu 3 has custom heart rate zones, VO2 Max data, intensity minutes, Body Battery scores, fitness age, Livetrack, animated on-screen workouts, and a Health Snapshot.
We already discussed the Morning Report in the last section; what's new is an evening equivalent called the Daily Summary that recaps what you did (aka a Workout Day if you trained or an Easy Day if you recovered) and how it interprets it. I wish it was closer in style to the Morning Report or a post-run summary, where it showed actual data from your day, but that's not the Venu 3's strength. Maybe we'll see a better version on a future Forerunner.
One key Venu 3 perk is its animated workouts. You can download any of the 80-ish premade workouts for muscle training, cardio, yoga, pilates, or other indoor routines, or else create your own from a selection of 1,600 exercises that use specific equipment, weights, or your own body weight.
Once you start a HIIT activity, you can check each exercise for an animated guide of what it's supposed to look like, in case you don't remember from the name alone or need a form check.
I'd give the Venu 3's exercise accuracy a rating of 3 out of 5. I did a body-weight workout of push-ups, burpees, squats, jumping jacks, and mountain climbers. Some more deliberate exercises like squats are tracked quite well, but it can sometimes log an exercise simply when you're standing up or going towards the ground before you start. During my 25 mountain climbers, it was accurate up to 24, and then stopped tracking as I got into the 30s until I shook my wrist around wildly. And while doing my burpees, it froze at nine and then, frustratingly, dipped back down to eight as though I was doing it backward.
Essentially, I happily use it for motivation and guidance, but don't be afraid to use the back button to skip to the next rep even if the watch says you're not quite done, or else you'll just get mad and hurt yourself doing extra work.
Garmin also added a Meditation activity. You can choose between three sessions — Restore and stretch, Focused Mantras, or Mindful Sounds — or create your own Custom routine. They're a nice perk if you're stressed, but they also pale in comparison to the Mindfulness routines you get with Fitbit Premium or Apple Fitness Plus, both in number and production values. Even though Garmin's app is free, I do hope it puts in more effort over time.
Perhaps my favorite Venu 3 feature is one that I don't need: the wheelchair mode. My colleague, Jerry Hildenbrand, wrote about how its wheelchair mode is the best, hands down, of any smartwatch brand because it properly judges pushes instead of steps, doesn't encourage you to "stand up" as a lot of watches do, and uses a custom algorithm to judge effort instead of VO2 Max that takes into account the restricted aerobic levels and greater upper-body strain of someone in a wheelchair.
I also appreciate getting a key feature I depend on with my Forerunner and Instinct watches: a Recovery time widget. It judges your tiredness based on your fitness level and tells you how long to wait until your next workout, going beyond what Body Battery can tell you on a daily basis.
What you don't know is why you need that long or how your training is progressing. Technically, Garmin added a new "Workout benefit" tool in your post-workout summary. In my case, it gave me an "Improving fitness" score after my hour-long run and told me I was improving my endurance. But you don't actually see a Training Load or Training effect summary, telling you how much time was spent at aerobic or anaerobic levels. That matters to me, but entry-level athletes can simply count on Garmin to give them a workout judgment that an Apple or Samsung watch couldn't.
Garmin gave the UI and notifications an upgrade, along with tons of pretty watch faces that take full advantage of the display size. But your overall experience will vary depending on whether you use iOS or Android.
First, the universal updates: You can switch to a larger font for the first time, there's a "Recents" menu to access your last-used apps quickly, a new swipe-right shortcut (which you'll probably use for the Recents menu), and a new Activities/Apps split when you tap the top-right button. Finding and using apps on Garmin watches has always been a bit of a chore, so giving several new ways to access them quickly is a real boon.
Specifically for Android users, you can now see photos in text or email notifications instead of the usual "Attached: 1 image" text. Plus, rather than use default Quick Replies, you can actually type out a text response on your watch keyboard if you want. That said, without LTE support, I don't much see the point since you can pull out your phone to do this much more quickly or use the voice assistant to transcribe your reply instead.
To clarify, the voice assistant isn't a watch assistant; it's your phone's assistant passed through your watch's Bluetooth. So, while it's nice to have Google Assistant away from Wear OS or Siri away from Apple Watch, you can only use it as a way to keep your phone in your pocket, not to actually pull up an activity or widget on the watch itself.
Competition
Garmin chose $449 as a baseline for its mid-tier flagships, meaning the Venu 3 directly matches the Garmin Forerunner 265 and Garmin Instinct 2X Solar, while the new $299 Vivoactive 5 undercuts it. Of those, the runner-focused Forerunner 265 is its best foil; the Venu and Instinct lineups couldn't be more different, while the Vivoactive 5 is a (painfully) downgraded Venu for budget-hunters.
Let's start with the Forerunner 265, the best running watch of the year. Before a run, you see a Training Readiness metric with an exact number of hours until your body is ready to run and a daily suggested workout based on your fitness. You get more sports modes like Track Runs, Trail Runs, and Multisport/Triathalon. After your run ends, you can see your running power, training load, acute load, and recovery time. I could go on about the unique perks for cyclists and swimmers, but the point is that the Venu 3 lacks a lot of tools that serious outdoor athletes would appreciate.
The Venu 3 gives you better battery life, a larger display, a mic and speaker, the new Elevate sensor, wheelchair mode, and a few other specific lifestyle perks. The latest Forerunner beta update brought Venu 3 tools like sleep insights and advanced Body Battery to the 265, though, so the running watch might close the gap over time.
As for the Vivoactive 5, it's a 1.2-inch AMOLED watch with a cheaper-looking aluminum bezel. You lose the new Elevate v5 sensor, the altimeter, and the gyroscope. It has a shorter battery life and no all-systems GNSS. You don't get the mic and speaker for calls, nor the third button for shortcuts. You don't even get animated on-screen workouts, something the MIP Vivoactive 4 offered. You're saving money, but you may not like all the compromises you have to make.
Otherwise, the Garmin Venu 3's main rivals are smartwatches like the Pixel Watch 2 or Apple Watch Series 9 that bundle fitness tools with more robust smartwatch tools. They only last a day per charge or less, but they have near-perfect integration with an Android phone or iPhone, meaning you can respond to notifications with more than just quick replies and download a bunch of apps.
Garmin Venu 3: Should you buy it?
You should buy the Garmin Venu 3 if...
You want the Garmin tools but not the typical Garmin design and experience.
Your typical fitness routines are covered by the 30 sports modes available.
You specifically need a mic and speaker or the ECG tool.
You shouldn't buy the Garmin Venu 3 if...
You need a proper Wear OS or watchOS smartwatch for the smarts Garmin can't offer.
You need more robust fitness metrics found on Forerunners, Instincts, or other models.
As a runner, the Venu 3 series isn't strictly designed for me; it's for people who might occasionally run but will mix it in with their usual indoor workouts like HIIT, weights, yoga, and who need to know Body Battery stats more than they do Training Readiness stats.
Its thinner, lightweight, and crownless design makes it easier to wear while bending your wrist for certain exercises. And even if it's not quite as stylish as a hybrid model like the Garmin Vivomove Trend, it's close.
I'd find it appealing if Garmin eventually added a mic and speaker to other future Garmin watches, but the Venu series needs its gimmick now that more and more of its devices have switched to AMOLED. I wonder if the next trick will be adding cellular support, something people have been clamoring for since the Forerunner 945 LTE — which used cellular data for some basic safety and messaging functions but not for actual calling.
The other angle Garmin might eventually take is to make the Venu series even "smarter" at the cost of its epic battery life, but I don't know what that would entail since Apple limits what any fitness watch brand can do and Garmin can't just pivot to Android and Wear OS fully.
For now, the Venu 3 and future models will probably continue to walk that mainstream/specialized tightrope, and it does it as well as I could expect. I've put it in our top spot for the best fitness smartwatches, while emphasizing that other smartwatches with fitness tools may be better for you. Personally, I would recommend the Venu 3 if you're at all serious about getting fitter or stronger.
The Garmin Venu 3 and 3S have thin-bordered AMOLED displays, fantastic battery life, music storage, tap-to-pay, Bluetooth calling, voice assistant support, thousands of exercises for customized at-home workouts, Sleep Coaching, recovery recommendations, and other core Garmin tools to keep you on the right fitness path.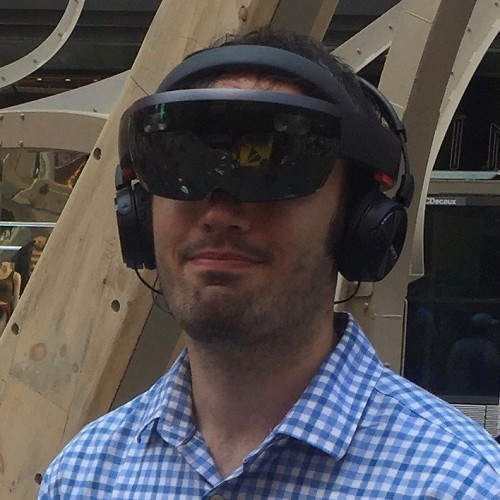 Senior Editor, VR/AR and fitness
Michael spent years freelancing on every tech topic under the sun before settling down on the real exciting stuff: virtual reality, fitness wearables, gaming, and how tech intersects with our world. He's a semi-reformed Apple-to-Android user who loves running, D&D, and Star Wars. Find him on Twitter at @Michael_L_Hicks.