Garmin Venu 3 vs. Venu 2: Every key upgrade
The Venu 3 adds Sleep Coaching, more accurate tracking, Bluetooth calls, wheelchair activities, recovery recs, and more.
Keep your phone in your pocket as you answer phone calls or speak to Google Assistant or Siri on your wrist. The Venu 3 adds key upgrades like a new health sensor suite, wheelchair mode, days of extra battery, and recovery time while keeping a slim and attractive design.
For
Adds mic/ speaker for Bluetooth calls, assistant
All-Systems GNSS tracking
Elevate v5 heart rate sensor
Slightly larger displays
Sleep Coaching and Recovery Time
Against
Pricier than ever
Some missing features from other Garmin
Venu 3S battery loses 4 days
Even though the Garmin Venu 2 offered a major step up over the original Venu, it's definitely feeling its age at this point. It still looks gorgeous and has solid battery life, but its "mainstream" focus doesn't work quite as well without the latest Garmin software or mic/speaker combo.
For
More affordably priced
Vibrant display and battery life still impress
Has most of the same sensors, sports modes
Against
No Sleep Coaching / nap detection / HRV status
GPS-only tracking
No mic or speaker
Missing recovery time after workouts
Unlike the more rugged Instincts or specialized Forerunners, the Garmin Venu series targets mainstream fitness fans. They showcase Garmin's efforts to make a more traditional smartwatch, offering new features before any other Garmin watch gets them. The Garmin Venu 3 is no exception, making some significant upgrades over the 2021 Venu 2.
In many ways, the Garmin Venu 3 is the successor to last year's Garmin Venu 2 Plus. It adds the same mic & speaker for Bluetooth calling and smart assistant commands, plus a third button for shortcuts. The Venu 3 shares the Plus' costly $450 price tag, too, while adding exclusive tools like Sleep Coaching, the new Garmin Elevate v5 heart rate sensor, and post-workout recovery recommendations.
If you own the Venu 2 and are deciding whether or not to upgrade — or are considering saving money with a discounted Venu 2 — we're here to help. First, we'll compare everything that's unchanged between the two watches. Then, we'll fully break down the Garmin Venu 3 vs. 2 specs and features to see if it's worth the switch.
Spec comparison
Garmin kept to a similar template with the Venu 3 and Venu 2. These two watches share quite a few similarities, which we'll outline below:
Swipe to scroll horizontally
| Category | Garmin Venu 3 | Garmin Venu 2 |
| --- | --- | --- |
| Display | 1.4-inch (454x454) or 1.2-inch (390x390) AMOLED touchscreen | 1.3-inch (416x416) or 1.1-inch (360x360) AMOLED touchscreen |
| Materials | Stainless steel bezel, fiber-reinforced polymer case | Stainless steel bezel, fiber-reinforced polymer case |
| Protection | 5ATM, Gorilla Glass 3 | 5ATM, Gorilla Glass 3 |
| Dimensions | 45 x 45 x 12 mm or 41 x 41 x 12 mm | 45.4 x 45.4 x 12.2 mm or 40.4 x 40.4 x 12.1 mm |
| Weight | 47g or 40g | 49g or 38g |
| Watch strap | 22mm or 18mm, quick-release | 22mm or 18mm, quick-release |
| Sensors | Garmin Elevate v5, SpO2, altimeter, compass, accelerometer, gyroscope, thermometer, ambient light | Garmin Elevate v4, SpO2, altimeter, compass, accelerometer, gyroscope, thermometer, ambient light |
| GPS tracking | GPS-only or All-Systems GNSS | GPS only |
| Connectivity | Bluetooth, ANT+, Wi-Fi, NFC | Bluetooth, ANT+, Wi-Fi, NFC |
| Mic and speaker | ✔️ | 🚫 |
| Music storage | 8GB | 8GB |
Design: Both watches come in two sizes and use the same materials: stainless steel for the bezel and reinforced plastic for the overall body. The 45mm Venus use 22mm quick-release bands; the 41mm Venus use 18mm bands.
Although the Venu 3 vs. 2 dimensions are slightly different — the Venu 3 is 2g lighter than the 2, while the Venu 3S is 2g heavier than the 2S — they're more or less the same size and will feel the same on your wrist. They also have the same water resistance and Gorilla Glass protection.
Connectivity: Both watches sync via Bluetooth, support Wi-Fi uploads and downloads, enable Garmin Pay, and support ANT+ accessories.
Sensors: Although the Venu 3 has the newest-gen Elevate v5 optical heart rate sensor (more on that below), everything else is the same. The Venu 2 has the Pulse Ox sensor for blood oxygen, altimeter for elevation, compass for navigation, ambient light for display adjustments, and accelerometer/ gyroscope for measuring movement for step-counting and gym exercises.
Core health and training data: We'll discuss the Venu 3's newest software tricks below. With the Venu 2, you get the familiar Garmin software suite you know and love: Heart rate zones, intensity minutes, Body Battery, fitness age, Livetrack, animated on-screen workouts, and a Health Snapshot.
Music storage: Each Venu watch has 8GB of storage. Along with anything you download from Connect IQ, you have plenty of space for your own MP3 files or playlists from Spotify, Amazon Music, or Deezer.
Hardware and battery
The most obvious Garmin Venu 3 upgrade is its display. Both sizes give you an extra 0.1 inches of display space from 1.1 and 1.3 to 1.2 and 1.4. Garmin shrunk the Venu 2's noticeable display border, giving the Venu 3 more visual space without significantly changing the size.
In fact, it's quite impressive that Garmin managed to make the Venu 3 slightly slimmer than the Venu 2 while adding the built-in mic and speaker. The 1.3-inch Garmin Venu 2 Plus is 0.6mm thicker and weighs 4g more than the 1.4-inch Venu 3, for comparison.
We're still waiting on Garmin to send us the Venu 3, so we can't test the quality of the mic and speaker just yet. With the Venu 2 Plus, our reviewer found that his voice "came through clearly to my call recipients on the other side," but was less satisfied with the speaker, calling it a bit "tinny" and hard to hear except in a silent room. We're hopeful the speaker gets a minor boost with the Venu 3; still, even if it's the same quality, a tinny speaker is better than none at all.
The mic's other benefit is that it lets you command your phone's primary smart assistant: Google Assistant, Bixby, or Siri. Considering plenty of Wear OS watches don't have Google Assistant anymore, it's nice that you can access it on a Garmin watch.
As for the speaker, it enables audio prompts during guided workouts like intervals, so you don't need to look at your watch to know what to do next.
Swipe to scroll horizontally
| Battery mode | Garmin Venu 3 / 3S | Garmin Venu 2 / 2S |
| --- | --- | --- |
| Smartwatch mode | 14 days / 10 days | 11 days / 10 days |
| Always-on display | 5 days / 5 days | 2 days / 2 days |
| Battery Saver mode | 26 days / 20 days | 12 days / 11 days |
| GPS-only | 26 hours / 21 hours | 22 hours / 19 hours |
| All-Systems GNSS | 20 hours / 15 hours | 🚫 |
| GPS with music | 13 hours / 10 hours | 8 hours / 7 hours |
| All-Systems GNSS with music | 11 hours / 8 hours | 🚫 |
The Garmin Venu 2 supports GPS, GLONASS, and GALILEO, but only individually. With the Garmin Venu 3, you can activate All-Systems mode to better pinpoint your location in areas where one satellite signal might be disrupted.
Another significant hardware difference is that the Garmin Venu 3 delivers a powerful battery life boost. The Venu 2 had solid battery life for its time, but it could barely support an always-on display, the battery saver mode barely lived up to the name, and using GPS with music would burn through the battery way too fast.
The Venu 3 does a lot better in these areas, and its All-Systems mode lasts nearly as long as the Venu 2 in GPS-only mode. As for the Venu 3S, it's not actually that much better than the 2S except for the AOD or Battery Saver modes, showing the same 10-day maximum for standard use.
The last major difference with the Venu 3 has to do with the new Elevate v5 optical heart rate sensor. Garmin hasn't advertised what makes this new sensor better; we know for certain that it has more LEDs, which should make it take more accurate readings.
We also know thanks to DC Rainmaker that the Venu 3 can take ECG readings, just like the Venu 2 Plus, but that it isn't active yet because it needs FDA authorization first. He also claims that the Elevate v5 sensor has the capacity to take skin temperature readings; Gadgets & Wearables corroborated this, finding Garmin Connect screenshots of a new skin temperature widget.
So, in theory, the Garmin Venu 3 will support two new health metrics that the Venu 2 can't. But even if the Elevate v5 supports these features, we can't guarantee Garmin will activate them on the Venu 3; sometimes, hidden hardware limitations preclude technically-possible features from working on specific models.
So even though it seems likely to us, we wouldn't buy the Venu 3 with the expectation that you'll get ECG and skin temperature readings. Of the two, ECG is more likely.
As a final side note, even though both the Venu 3 and Venu 2 have Pulse Ox tracking, only the Venu 3 will support Jet Lag Adviser, helping guide you on how well you've recovered after traveling across the world and adjusting your fitness data accordingly.
Software
You may have already heard that the Venu 3 will support Sleep Coaching and nap tracking for the first time. After a night's sleep, you'll receive a Morning Report judging the quality of your sleep based on your age, daily and longer-term activity levels, recent sleep history, naps taken and heart rate variability (HRV).
Generally speaking, it'll recommend you sleep between 7 and 9 hours. You can try to make up for lost sleep by napping in the middle of the day; the Garmin Venu 3 will track your midday sleep period and take that into account for your Body Battery and sleep coaching.
Speaking of Body Battery, the Garmin Venu 3 will look at your workouts and give you recovery time recommendations after you finish, based on your current fitness level (aka VO2 Max) and fatigue. To help guide these recommendations, you'll be able to judge the "rate of perceived exertion," which basically means you'll tap one of five emoji faces to rate how you feel from strong to injured.
Some other minor but important new features are guided meditations, the ability to create interval workouts on your watch, and the option to switch to a larger, more readable font size.
We're especially thrilled that the Garmin Venu 3 will add wheelchair workouts for the first time: it will track pushes instead of steps and remind you to shift your weight rather than get up and stretch. It'll use a different metric to judge your effort, since "upper body exercise typically produces greater physiological strain than lower body exercise at similar workloads," which "can result in earlier fatigue onset during exercise."
You also get 7 new sports modes: Snowshoeing, Tennis, Padel, Pickleball, eBiking, Handcycling, and Indoor Handcycling. The Garmin Venu 3 doesn't have as many sports modes as other Garmin watches, but the list is slowly growing, at least.
While these are the major differences, we poured over the Garmin Venu 3 and 2 spec sheets and found other upgrades you may care about. Here are the remaining Garmin Venu 3 exclusive software tools we found:
On-device Connect IQ store
Support for the Garmin GameOn app
Support for power meters, eBikes, and Smart Trainer Control
Interval training: Open repeats, an interval data page, rest screen, and auto detection
New open-water swim metrics and Auto-Rest detection during pool swimming mode
Should you upgrade?
Upgrading to the Garmin Venu 3 gives you All-Systems GNSS, much better battery life (especially with AOD active), Sleep Coaching, a mic and speaker for Bluetooth calls, a third programmable button for pulling up your favorite widgets, a larger AMOLED display, recovery recommendations, and wheelchair exercises — plus the possibility of ECG and skin temperature readings down the line.
Venu 2 owners have a real reason to feel tempted by the Venu 3; and anyone considering saving $50–$100 on the Venu 2 instead of the Venu 3 should think carefully about missing out on all these new tools.
If you own the Garmin Venu 2 Plus, our current pick for the best fitness smartwatch, it's a much tougher decision since you must have bought it so recently. You already have the mic, speaker, ECG readings, and third button, after all. Even though it has a less impressive 9-day battery life, spending another $450 on the Venu 3 for diminishing returns may not be advisable. The exception is if you need a specific upgrade like power meter compatibility or wheelchair mode.
Ultimately, we're pretty happy with everything the Garmin Venu 3 brings to the table. We wish it had training load, Training Readiness, suggested workouts, multisport mode, dual-frequency GPS, and other tools you can find on comparable $450 Garmin watches like the Forerunner 265 or Instinct 2X Solar. But this is still a big step in the right direction to keep the Venu series relevant.
Choose the Garmin Venu 3 for its beautifully large display in a thin, lightweight package, as well as its mic/speaker and more accurate tracking. Skip it if you're already satisfied with your Venu 2 Plus or you'd rather have a thicker Garmin watch with more fitness-focused tricks.
Stick with (or buy) the Garmin Venu 2 if you're uninterested in sleep tracking and simply want an attractive Garmin tracker with all of the essentials. Otherwise, move on from the Venu 2 and take a close look at the Venu 3 for all of the reasons outlined above.
Get the Android Central Newsletter
Instant access to breaking news, the hottest reviews, great deals and helpful tips.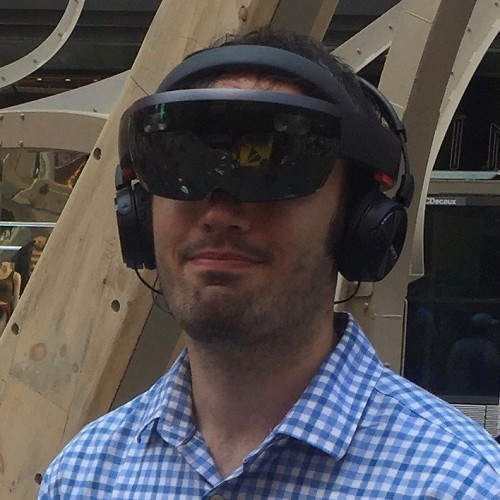 Senior Editor, VR/AR and fitness
Michael spent years freelancing on every tech topic under the sun before settling down on the real exciting stuff: virtual reality, fitness wearables, gaming, and how tech intersects with our world. He's a semi-reformed Apple-to-Android user who loves running, D&D, and Star Wars. Find him on Twitter at @Michael_L_Hicks.