It might look the part, but the Amazfit GTS 4 Mini isn't a full-featured smartwatch. You get a well-built fitness tracker with plenty of sports modes and health measurement sensors, but the third-party app support is lackluster and the overall experience isn't as rich as expected. You're better off investing in the older GTS 3 instead of settling for less with the GTS 4 Mini, as they cost the same.
Pros
+

Reliable battery life

+

Heart rate and oxygen measurement

+

Sleep and fitness tracking

+

120 sport modes with GPS and waterproofing

+

Alexa built-in

+

Easily lasts for a week or more
Cons
-

Cannot reply to notifications

-

Poor third-party app support

-

No rotating crown

-

Build doesn't feel premium

-

Inaccurate step-counter

-

Still no NFC for payments
Why you can trust Android Central Our expert reviewers spend hours testing and comparing products and services so you can choose the best for you. Find out more about how we test.
Amazfit never fails to capture our hearts with its budget-friendly wearables. Sure, they don't come with all the perks of Wear OS, but they pack a punch in considering what you pay for them.
We've been fans of both upper-tier and mid-range smartwatches from Amazfit. The GTS 3 in particular left a lasting impact as it struck the right balance in maintaining the price-to-feature. The newer Amazfit GTS 4 and GTS 4 Mini have a lot to live up to, especially considering that the GTS 4 Mini costs the same as the older GTS 3.
When the package from Amazfit arrived at my doorstep, I took off my prized Pixel Watch and strapped on the humble GTS 4 Mini. The switch was drastic, which may have affected my opinions a bit. However, I also tested the GTS 3 previously so that was the standard I chose for a fair comparison.
Price and availability
Amazfit revealed the GTS 4 Mini smartwatch in July 2022. The GTS 4 Mini is priced at $120 at most retailers including Amazon, Best Buy, and Walmart. You can usually find the mid-range smartwatch for $10 off every now and then.
The Amazfit GTS 4 Mini comes in four color variants. You can choose between Midnight Black, Flamingo Pink, Mint Blue, and Moonlight White. Said variants pair a gunmetal gray case with black bands, a rose gold case with light pink bands, a silver case with light mint-colored bands, and a light gold case with beige bands, in that order.
What I like
At first glance, the cheap and cheerful Amazfit GTS 4 Mini appears to be identical to the Amazfit GTS 3. A closer look helps the viewer ascertain small differences between the predecessor and its succeeding model. Although it still has a bright and crispy AMOLED panel, the GTS 4 Mini has a smaller 1.65-inch screen. The depth of colors is nice and daylight doesn't hamper screen visibility one bit.
The GTS 4 Mini is a lightweight wearable, making it extremely comfortable for long-term wear. It is also quite small in size but the build is durable, with 5 ATM water resistance. You can swap out the universal 20mm bands in a few seconds. Since the pin connector is commonplace, the GTS 4 Mini is compatible with almost any 20mm band with the same pin connectors.
It's comfortable and waterproof, which makes it an ideal workout buddy. To supplement that idea, Amazfit equipped the GTS 4 Mini with all the right sensors and software features.
The GTS 4 Mini comes with over 120 sports modes onboard. These modes sports modes help you log your workouts and activities. They also assist you with training and you don't need a subscription to access any of it — it's all freely available to the user.
Since there's GPS onboard, you can also track your geographical location and routes on compatible workouts such as walking, running, jogging, or hiking. The Amazfit smartwatch logs your speed, heart rate, and even oxygen levels every step of the way. This is incredibly useful data for fitness-focused individuals, especially those who are training for marathons or other sports at a professional level.
Image 1 of 2
On the health side of things, the GTS 4 Mini also offers sleep and menstrual tracking. What I found really helpful were the small meaningful reminders to drink water and stand up and walk when I had been sitting for a while. If you're someone who works on a computer for long stretches of time, you'll probably appreciate these little things as much as I did.
The other sensors include a heart rate monitor and an SpO2 sensor for oxygen saturation measurements. While I can't say the same for the blood oxygen sensor, I did compare the heart rate monitor to my Pixel Watch and it was just as accurate. The Amazfit GTS 4 Mini was a tad slower in picking up and reporting changes, but that's acceptable given the price bracket.
All the health and fitness stats recorded by the Amazfit GTS 4 Mini are neatly arranged in the wonderful Zepp app. Starting from the GPS routes of your walk, where you slowed down and where you sped up, to in-depth details about your sleep quality and heart rate throughout the night. Amazfit does an excellent job of taking the raw data collected by its wearable and converting it into useful information for the user.
One of the most attractive features of the affordable Amazfit GTS 4 Mini is its native voice assistant, Alexa. Using voice commands makes it easier to set tasks and find information such as the weather.
All your phone's notifications are displayed on the GTS 4 Mini, but you can't interact with them. This includes WhatsApp messages, Google Calendar alerts, and pings on Slack. Happily, music controls for apps like Spotify and SoundCloud automatically show up on the budget smartwatch. You can play, pause, or change the audio track that's playing. The volume levels can also be adjusted through the Amazfit watch.
The Amazfit GTS 4 Mini held up well during my heavy-duty battery testing phase. After topping it off to 100%, the GTS 4 Mini lasted for six to seven days at max usage. This included a constant Bluetooth connection, daily workouts, 24/7 real-time heart rate monitoring, and sleep tracking every night. So while it doesn't live up to the proclaimed 15-day uptime, you can squeeze around 10 days while being a little more conservative than I was.
What I don't like
Next to the Amazfit GTS 3, the GTS 4 Mini doesn't really make much sense. Both Amazfit smartwatches will set you back $120, but ironically, the older model brings a lot more to the table and it has a more premium feel to it.
The bezels on the GTS 4 Mini are really thick and the crown button doesn't rotate, which is a shame since the touch response isn't as good as the GTS 3. On top of that, the display is 0.10 inches smaller, so scrolling is a tedious task. In retrospect, the third-part app support is nonexistent so you won't have much to scroll through anyways, but this does not count as a win for the GTS 4 Mini.
There aren't as not as many watch faces available for the GTS 4 Mini as the other Amazfit watches, which is another bummer. And it doesn't end there. The GTS 4 Mini doesn't have NFC for payments, there's no speaker or onboard storage for music, and the GPS is completely useless unless connected to your phone via Bluetooth.
Step tracking is incredibly inaccurate, leading me to believe that Amazfit skimped out on the pedometer to cut down costs. When I was testing the smartwatch, it logged eight steps while I sat on a chair for hours without getting up or moving. This is just one example out of many.
For me, the Amazfit GST 4 Mini delivered about six to seven days of uptime on full usage. I felt like this was way too less compared to the 15-day battery life advertised by Amazfit. To be fair, seven days is still a lot and I already gave credit where it was due. But I do feel like the declared battery rating should have been closer to the actual battery life on medium to heavy usage.
Once the GTS 4 Mini finally dies, charging it back up is such a laborious undertaking. Reaching 60% from scratch takes 46 minutes. My GTS 4 Mini went up to 82% in 1ne hour and two minutes. It finally hit 100% after one hour and 45 minutes of being plugged in.
Speaking of charging, the included cable is pretty short. It's a propriety charger so it's not like you can just buy another longer USB cable. I couldn't even keep the GTS 4 Mini on my table while it was plugged into the wall charger because the cable was so darn short. It ended up resting its weary bones on my fur-ridden bedroom floor.
Amazfit should at least offer a longer one in the box, preferably one that measures 100cm. For your reference, the one that you get with the watch measures approximately 45 to 50 centimeters long whereas a standard USB-C cable that comes with most phones measures 100cm or 3.3 ft in length.
Competition
Plenty of fish in the sea cost the same as the Amazfit GTS 4 Mini and pack similar features. If your budget is tight, anything from Garmin, Fitbit, or Amazfit itself can give the GTS 4 Mini a run for its money. The Fitbit Versa 3 and Garmin Vivomove Sport serve as excellent competitors, giving you everything the GTS 4 Mini can and more.
Of course, the real competitor for the GTS 4 Mini is the GTS 3. Amazfit's last-gen GTS model costs the same, offers more, looks better, and performs better. Why would you buy the GTS 4 Mini when the GTS 3 exists? There is no justification really. The GTS 3 is undoubtedly and inarguably the better smartwatch of the two.
If you want the flagship Android smartwatch experience, there's no going wrong with the Samsung Galaxy Watch 5 and the Google Pixel Watch.
Should you buy it?
You should buy it if...
You want extensive health and fitness tracking features
You don't have much leeway with your budget
You want something extremely lightweight and comfortable
You need Alexa onboard
You shouldn't buy it if...
You want the ultimate bang for your buck
You need NFC for payments and
You want a wide variety of third-party apps
You like to navigate smartwatches with a rotating side button
You want loads of rich features and accurate step tracking
My final realization was this: the Amazfit GTS 4 Mini is not a real smartwatch. It is more of a fitness tracker that brings more to the table, sort of like a cross between the two.
Sure it's cheap but then with the GTS 4 Mini, it shows. That's the one thing you don't want from budget tech. On the other hand, The Amazfit GTS 3 feels much smoother and the build quality is a notch above. The older smartwatch has a bigger display, better tracking, more sports modes, and better touch sensitivity.
If you have $120 in your pocket and a mind to buy an Amazfit smartwatch, I advise you to opt for the older wearable. The GTS 3 is the better pick in every conceivable way. Heck, you get even more sporting modes and a larger display. Plus, the crown button rotates and helps you navigate the watch.
These subtle differences don't seem like much at first, but they make or break a product at the end of the day. Unfortunately for the GTS 4 Mini, there's just not enough there to justify its price tag, not when smartwatches like the GTS 3 are still in play.
Don't fix what's not broken
Amazfit tried to one-up the older GTS 3, but the formula just isn't right. The GTS 4 Mini is still a decent wearable, but it pales in comparison to the better Amazfit GTS 3.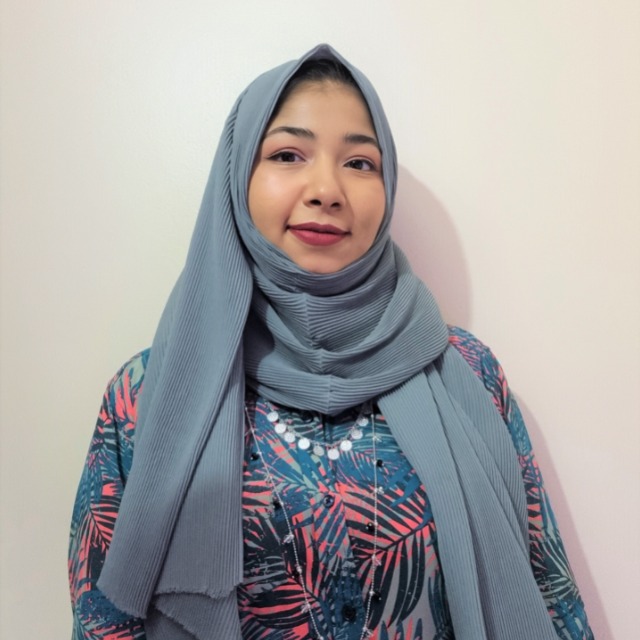 Editor — Accessories, speakers, and tablets
Namerah enjoys geeking out over accessories, gadgets, and all sorts of smart tech. She spends her time guzzling coffee, writing, casual gaming, and cuddling with her furry best friends. Find her on Twitter @NamerahS.