Google Wallet explained: How it works vs. Google Pay
Google Wallet replaced Google Pay, but both apps still exist in some countries.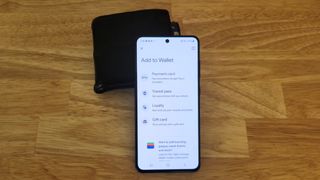 (Image credit: Michael Hicks / Android Central)
The original Google Wallet launched in 2011 as a Nexus phone exclusive, allowing contactless credit card payments at specific locations. But a lack of NFC-enabled phones, not enough retail partnerships, and little consumer interest ensured the initiative never really took off, despite Google's best efforts.
Android Pay took Wallet's place in 2015 as a payment system with much more business support and infrastructure, while Wallet scaled down into a peer-to-peer payment system. By 2018, both services had consolidated into the Google Pay brand, a single app for both tap-to-pay and sending money to friends, and Google Wallet ceased to be.
Google's love of renaming services for a marketing boost came full circle in July 2022, when it rebranded its payment service to Google Wallet once again. Google Pay still exists as a service, but the Google Pay app has vanished in most countries — though not all — in favor of the Wallet app.
Now that Google Wallet has existed for nearly a year and come to dozens more countries, the app has added more features that make it wallet-like than ever before. Below, we'll break down what you need to know about Google Wallet, and how Google Pay fits into the picture.
Google Wallet, summarized
Before Google Wallet, Google Pay could store more than your credit cards and bank accounts; it could also save boarding passes, event confirmations, transit balances, and other tools that weren't strictly "payments."
By rebranding to Google Wallet, Google is signaling that the app isn't just for buying things. Instead, it's truly meant to be a digital wallet that saves any credit and debit cards, passes, proof of vaccination, gift cards, and coupons you'd typically keep in a physical wallet.
If you have something stored in Google Wallet, other Google apps on Android phones will have access to this information. So, for example, if you receive an email on Gmail with a delayed flight time, it'll notify you and change the stored boarding pass information. Or, Wallet will sync with Google Maps, so if you choose a route that includes public transit and the transit system accepts Google Pay, it will show a banner with your current Wallet balance.
This is where it gets a bit convoluted: Physical store locations still accept "Google Pay," Google's NFC tap-to-pay system, which you'll use via Google Wallet. So if you see that a store accepts Google Pay, that means you'll need the Google Wallet app now, not Pay. We'll explain more about the new Google Pay app below.
What can you store in Google Wallet?
Whatever cards you were able to input in Google Pay in the past, you'll now be able to store in Google Wallet, from credit cards to transit passes. Also, during Google I/O 2022, the company announced new digital ID cards that will eventually work with Google Wallet in the future.
First and foremost, you can deposit credit and debit cards in Google Wallet. Most banks and cards are compatible, but to make sure yours are, Google has a list of supported contactless payments sorted by country.
As a sidenote, we have a guide on how to lock down your Google Wallet cards if your phone is stolen, so that the thief can't use tap-to-pay with those stored cards.
You can add your loyalty cards or membership cards, assuming the program's company has submitted its API to Google Pay. You'll then tap your phone or watch to apply discounts or balances, as well as pay directly for items.
Plus, you can keep your boarding passes and event tickets in Google Wallet, so entering a plane or stadium is as simple as pulling them up and tapping your phone.
Google Wallet also hosts transit cards, assuming you live in an area with public transit. And parking passes also show up here; at Google I/O, they gave the example of a Walt Disney World parking pass.
In terms of new features, you can store COVID-19 vaccine passports by taking a photo of your vaccine card on your Android phone, and it'll transfer information to Wallet.
In the future, Google Wallet will even host hotel room keys, office passes, and digital car keys — though the latter will require your car to work with the feature.
Google's biggest challenge, however, will be to enable digital driver's licenses or student IDs. Certain American states have begun to support digital IDs, but it's extremely limited at the moment.
Can I store my driver's license in Google Wallet?
During Google I/O 2022, VP of Product Management Sameer Samat announced on stage that "we're working with states here in the U.S. and governments around the world to bring digital IDs to wallet later this year, starting with driver's licenses."
That statement turned out to be a bit optimistic: As of spring 2023, only Maryland supports the feature on Android phones (compared to Arizona, Colorado, and Maryland on iPhones, with six other states expected to approve the iOS option soon).
That may change in the future; you can see a list of which states, airports, and airlines currently accept digital IDs at this TSA link.
To add a driver's license to Google Wallet, you'll need an Android phone (version 8 or higher) with Bluetooth and Nearby Devices active and a screen lock protecting it. You'll then need to download the Google Play services beta and the Google Wallet app. And, of course, you'll need to have a Maryland license.
With all of those prerequisites fulfilled, you can simply open the Wallet app and tap Add to Wallet > ID card. You'll then have to take photos of the front and back of your ID, then record a short video of yourself to submit for verification. At that point, you should be able to use your ID in lieu of a physical card at participating airports.
As for adding a student ID to Google Wallet, we have a guide for that as well, but it will once again depend on whether or not your school supports the feature.
Which countries support Google Wallet?
Currently, Google Wallet has replaced Google Pay in the following 60 countries, listed below:
Armenia
Australia
Austria
Azerbaijan
Belgium
Brazil
Bulgaria
Canada
Chile
Costa Rica
Croatia
Cyprus
Czech Republic
Denmark
Ecuador
Estonia
Finland
France
Georgia
Germany
Greece
Hong Kong
Hungary
Iceland
Ireland
Israel
Italy
Kazakhstan
Kyrgyzstan
Kuwait
Latvia
Liechtenstein
Lithuania
Luxembourg
Malaysia
Malta
Mexico
Moldova
Netherlands
New Zealand
Norway
Poland
Portugal
Qatar
Romania
Serbia
Singapore
Slovakia
Slovenia
South Africa
Spain
Sweden
Switzerland
Taiwan
Thailand
Ukraine
United Arab Emirates
United Kingdom and
outlying territories
United States and
outlying territories
Vietnam
In India, it will continue to use its unique app version of Google Pay and won't transition to Google Wallet. And as a sidenote, specific countries like the United States and Singapore still have access to a separate Google Pay app, in addition to the newer Google Wallet.
Google Wallet vs. Google Pay
Comparing Google Wallet vs. Google Pay depends on whether you're comparing the services or the apps.
In Singapore and the United States, where GPay remains its own separate app for peer-to-peer payments. Google Pay allows you to connect with your contacts, so you can send or receive money. You can pull money directly from your bank account or send your balance back to the bank. It also has special offers from merchants, as well as your searchable Google Pay transaction history in case you need to check old payments.
By contrast, Wallet focuses on tap-to-pay or tap-to-enter services with partnered vendors and organizations. You can use digital cards in your Wallet app to pay at physical Google Pay locations, but it doesn't enable P2P payments. You use Google Wallet in places that take Google Pay; you can no longer use the Google Pay app to tap-to-pay at these locations.
Google also claims Wallet has better interconnectivity with other Google apps like Gmail, Calendar, and Maps — something the Google Pay app never offered.
Google Wallet vs. competing payment apps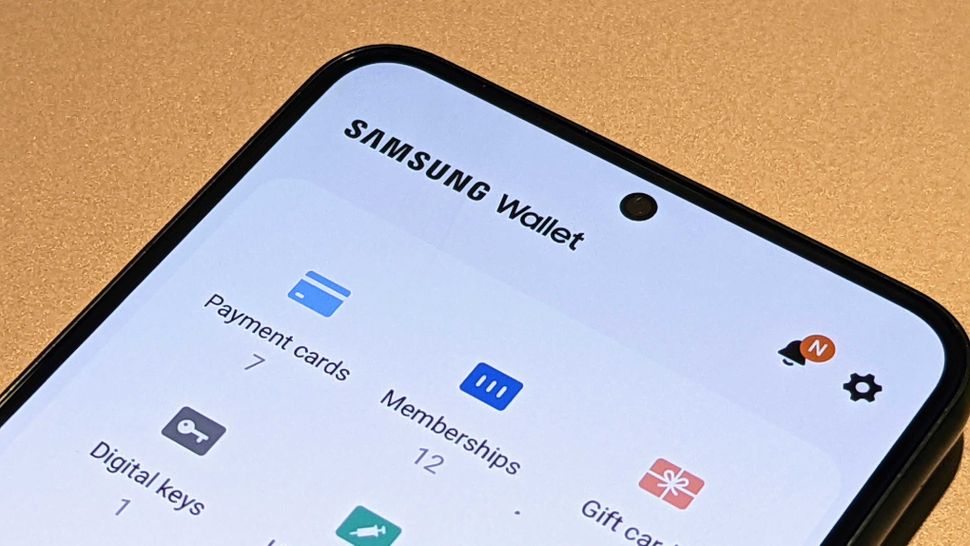 Android users, specifically Samsung phone owners, have two main choices for their payment app: Google Wallet or Samsung Wallet. The latter launched around the same time as Google Wallet, combining Samsung Pay and Samsung Pass into one service. Sound familiar?
Like Google Wallet, Samsung Wallet collects your digital payment cards, boarding passes, vaccination cards, and digital car keys — and will also add IDs and licenses in 2022, though once again we don't know which will make digital licenses legal.
So how are Google Wallet and Samsung Wallet different? Unlike Google Wallet, Samsung Wallet stores passwords, a remnant of the feature on Samsung Pass. Plus, anyone invested in crypto can "monitor their digital asset portfolio by checking the value of their cryptocurrencies across various exchanges" within Wallet.
Samsung Wallet is available now, but only on Samsung phones via the Galaxy Store — whereas Google Wallet is available on all Android phones via the Play Store — and only in six countries: France, Germany, Italy, Spain, the U.K., and the U.S.
Looking beyond the Android phone ecosystem, we also have a general guide on how the five main payment systems — Google Pay, Samsung Pay, Apple Pay, Meta Pay, and Amazon Pay — compare to one another.
To briefly summarize, Google and Apple have the most robust features and widespread presence for both mobile and web payments. Amazon Pay is more limited but takes very little setup if you have a Prime account, while Meta Pay is most useful if you frequently make payments on Facebook apps specifically.
What's new with Google Wallet?
At Google I/O 2023, Google announced some new features for Google Wallet. For starters, it incorporated Wallet into RCS and Google Messages so you can (for example) add a flight pass from an airline text into your Wallet app.
Google now supports a "Generic Pass API" for any cards that don't fit into the specific categories above, so you can still scan them from your phone easily. The devs gave a few examples like gym membership cards, health insurance cards, auto insurance, parking passes, and IDs, that can now store "sensitive information" safely.
Google Wallet also now supports "rotating barcodes," so that someone can't take a screenshot of your pass and then use it. Instead, you have a batch of shifting barcodes that are all temporarily valid.
Identity-linked wallets ensure that to download a pass to Wallet, the pass has to be associated with the same Google account that's logged into your phone. It's another fraud-prevention tool, though it also will hurt people trying to share or resell their event passes to others.
Which smartwatches support Google Wallet?
The list of smartwatches that support Google Pay is exceedingly long. Basically any Wear OS watch is going to support the feature, since it's a Google operating system. Even the latest Galaxy Watches let you choose between Google Pay and Samsung Pay, now that Google and Samsung have partnered for Wear OS 3.
In terms of the latest devices to add Google Wallet, both the Fitbit Sense 2 and Versa 4 have Wallet support thanks to Google's Fitbit acquisition. And of course Google's own Pixel Watch will be the first to receive any new Wallet features and updates.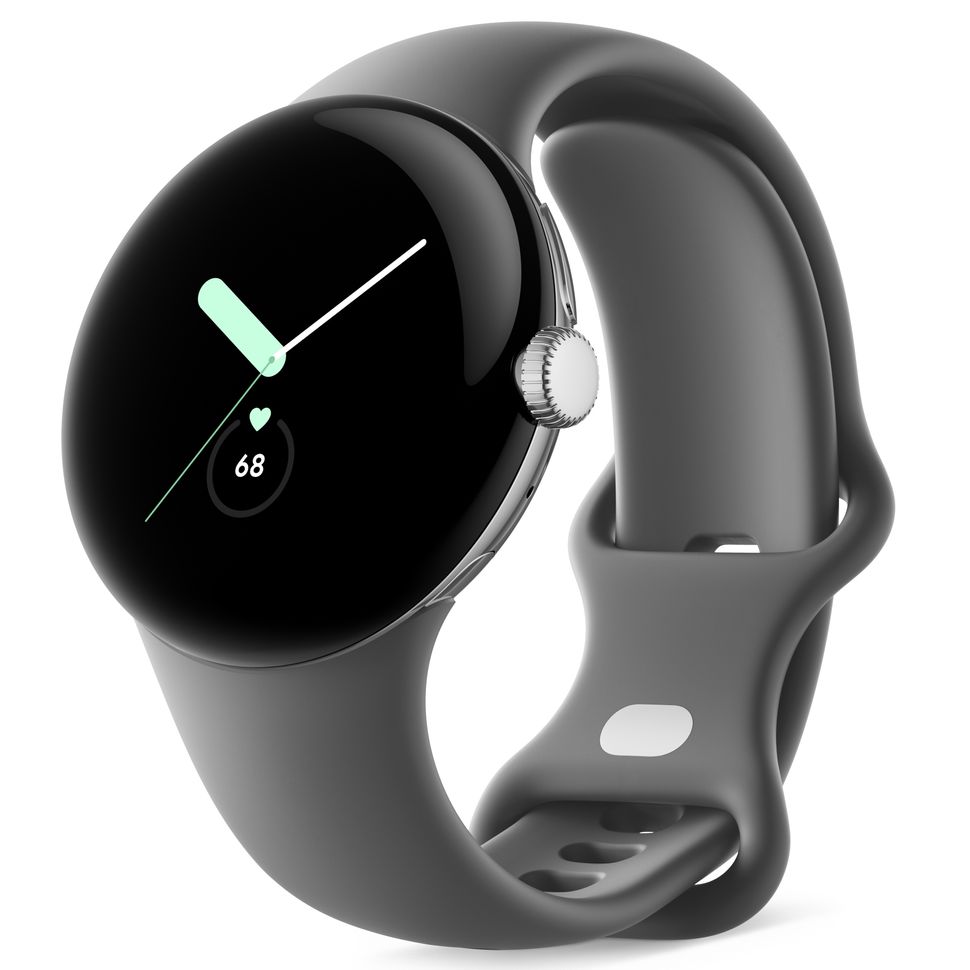 The Pixel Watch is one of our favorite watches for Android phone owners. Its attractive soft-edge design and speedy UI make it stand out from other smartwatches, and you get all the latest Wear OS tech (like Google Wallet) before any other brand.
Sign up for Black Friday email alerts!
Get the hottest deals available in your inbox plus news, reviews, opinion, analysis and more from the Android Central team.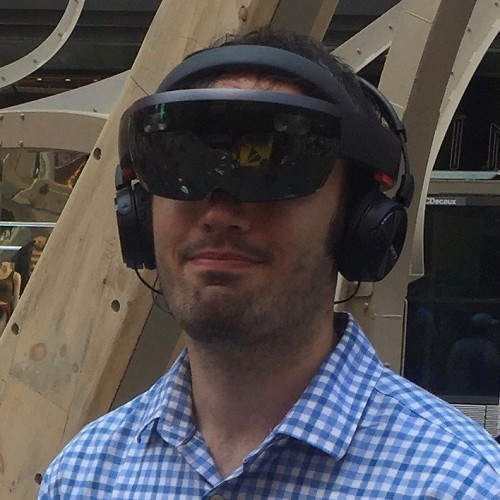 Senior Editor, VR/AR and fitness
Michael spent years freelancing on every tech topic under the sun before settling down on the real exciting stuff: virtual reality, fitness wearables, gaming, and how tech intersects with our world. He's a semi-reformed Apple-to-Android user who loves running, D&D, and Star Wars. Find him on Twitter at @Michael_L_Hicks.