Google Pay vs. Samsung Pay vs. Meta Pay vs. Amazon Pay vs. Apple Pay
There are so many digital wallets and ways to pay for things both online and in person, but which should you use?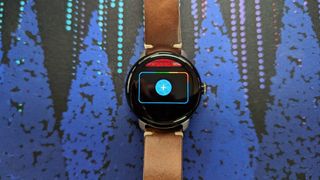 (Image credit: Android Central)
Going to a website, entering and saving your credit card info, and buying a product is so old-fashioned — or so companies like Google and Apple would like you to think.
Services like Meta Pay or Amazon Pay store your payment and shipping information so you can simply log in and auto-populate your information on any online retailer, so you don't save information on those sites. Plus, some payment apps like Apple Pay or Google Wallet have mobile or wearable apps that let you tap-to-pay at participating physical retailers.
While all of this can be handy, you need to know how various payment apps compare, so you don't have to constantly update your credit card info on a bunch of services. So we'll break down how the best Pay apps compare to one another in services, security, support for physical vs. digital shopping, and other areas.
How to use each app
Amazon Pay
The appeal of Amazon Pay is that you can take your Prime payment and shipping data and automatically apply it to participating online retailers. If you actively shop on Amazon, you'll keep your address and cards up-to-date there; so when you use the Amazon Pay button, you'll simply select your usual information and pay with no need for any extra set-up. You just need your Amazon login.
Apple Pay
Apple Pay is probably the most complicated payment tool on this list. For starters, you'll need an iPhone, iPad, or Apple computer to store and access your Apple Wallet, which you can then use in physical stores or when making payments in iOS apps or through Safari.
Apple also has Apple Cash you can send through Messages, an Apple Cash Family tool for sending money to kids and teens and monitoring their purchases, and even a physical Apple Credit Card you can use anywhere with cash-back rewards. For iOS users, you can keep things simple with Apple Pay or go all-in with its other services.
Google Pay
To use Google Pay, you need a Google account. Once that's set up, open your account settings and click on Payments and Subscriptions. You'll have the option to add credit cards associated with your account, which you can then access with participating sites or automatically when making payments in the Chrome browser.
You can also download the Google Wallet app, which replaced the Google Pay app but performs the same function. It lets you add credit/ debit cards, loyalty cards, IDs, and other information that you can access easily via apps on your Android phone or through your mobile Chrome browser. As a side note, a separate Google Pay app still exists in
Meta Pay
Formerly Facebook Pay, Meta Pay lets you send or receive money through Facebook Marketplace, Messenger, Instagram, or WhatsApp, as well as use the "Meta Pay" option on participating websites. You can go to the Facebook Pay hub to add a payment method, and then it should be associated with various Meta apps.
Samsung Pay
Like Google, Samsung rebranded its Samsung Pay service to Samsung Wallet in order to emphasize stored information like digital IDs and cryptocurrency. But it's still a payment app, one you need a compatible Samsung Galaxy phone to access. You primarily use it for in-person payments, but you can use your stored payment info to pay directly on Samsung's website.
It's more limited than what Google Pay offers, but the two services are fairly similar; you can see our Google Wallet vs. Samsung Wallet guide to compare the two more closely.
Digital availability
Most of these payment apps work in a similar way for digital payments, but retailers have to support them for you to use them — or the payment method needs browser or device access to work. We can't cover every single use case for each app, so we'll merely cover the most important or common ones below:
Amazon Pay: You can check the Amazon Pay "For Shoppers" page to see a list of retailers that accept the platform, ranging from fashion, tech and entertainment, home and garden, sports and outdoors, beauty and health, gift shops, and other categories. For any store that accepts Amazon Pay, you'll see a distinctive yellow button on the checkout page.
Apple Pay: One of the most popular options, Apple Pay is available on iOS apps like Airbnb, DoorDash, Etsy, Groupon, Instacart, Lyft, Postmates, Ticketmaster, and Uber. iGeeksblog has a pretty comprehensive list of the other sites and platforms (aka Squarespace, Shopify, etc.) that support it. You may also auto-fill your Apple Pay credit card info if you use Safari.
Google Pay: Your stored cards will auto-populate payment fields in Chrome so long as you remember your three-digit security code. Otherwise, like Apple, Google has a huge number of partnered websites and platforms (listed here) including most of the same apps like Instacart and Postmates. Essentially, you'll get the widest range of options with either Apple or Google, so your choice would be predicated on whether you prefer iOS or Android.
Meta Pay: As we mentioned before, Meta Pay mostly applies to P2P payments in Messenger, donations in Instagram, or purchases in the Facebook app for Marketplace items, games, tickets, and so on. Third-party apps also accept Meta Pay, though we couldn't find an actual list anywhere.
Samsung Pay: This service is primarily restricted to either physical tap-to-pay locations, though you do have a Samsung Pay Cash option to withdraw money from your bank and send it to your Contacts directly, and you can use these stored cards to make payments on Samsung's digital storefront.
In-store tap-to-pay
Ignoring the Amazon Rewards Credit Card, you'll mainly use Apple Pay, Google Pay, or Samsung Pay to make purchases in physical stores. On an iPhone or Android/ Galaxy phone, you'll typically find a shortcut that lets you pull up your stored cards, then some form of authentication like a PIN or fingerprint to unlock the payment method.
You can also access these tools on an NFC-compatible wearable like an Apple Watch, Google Pixel Watch, or Samsung Galaxy Watch 5, so you can tap-to-pay while keeping your phone in your pocket.
Generally speaking, any location that accepts one Pay app will accept them all, since they all work across most of the same contactless payment systems, depending on which country you live in. Google Wallet is currently accepted in 56 countries, Apple Pay in 74 countries, and Samsung Pay in 14 countries.
We can't possibly list every store that supports digital payments in one country, let alone dozens; so we'll simply focus on some of the most popular stores in the United States that support these apps across a variety of categories:
Grocery stores: Albertsons, Bevmo, BJs, Costco, CVS, Lucky Trader Joe's, Walgreens, Whole Foods
Retailers: Best Buy, Crate&Barrel, GameStop, Kohl's, Macy's, Office Depot, Petco, Staples, Target
Gas stations: 76, Arco, Chevron, Exxon, Shell, Texaco, Valero
Restaurants: Burger King, Dunkin, Fuddruckers, Jamba Juice, KFC, McDonalds, Panera, Subway
Security
Compared to a smaller retailer with lesser security, any of these five major tech brands can afford more robust security for their stored payment and customer info. And retailers usually don't receive credit card info if you pay from a third party, only receiving vital details like your name and shipping address.
So using any of these should, in theory, make your online shopping more secure — so long as your account passwords remain secure and you don't lose your smartphone that has access to tap-to-pay. But we'll break down the differences below since each company has its own strengths and weaknesses.
Amazon Pay: Amazon says that "we do not share your full credit card, debit card, or bank account number with sites or charitable organizations that accept Amazon Pay." Amazon uses SSL to encrypt your information and supports 2FA before you make a payment through Amazon Pay if you prefer.
Apple Pay: Apple stores your credit card info in its "Secured Element" in encrypted form so it can't actually access your information, only saving a four-digit portion and card description so you can recognize it in your Wallet. When you make an in-app or in-store payment, Apple sends that encrypted info to the retailer without accessing it.
To make a payment in-store, you must authenticate with your Face ID, Touch ID, or your passcode, so in theory someone who steals your phone can't access your Apple Wallet. You can log into iCloud and use Find My Phone to mark a phone as lost, which will then permanently disable Apple Pay on the device.
Google Pay: Google uses a virtual card number and encrypts your payment information so it can't be accessed in case of a breach. You'll use your PIN, passcode, or fingerprint to unlock your cards on your Android phone. And you receive automated warnings if you are considering responding to a phishing attempt using the person-to-person payment system.
You can also use Google's Find My Device tool to disable Google Pay if someone steals your phone, or remove payment methods directly from your Google account.
Meta Pay: Meta promises that "payment card numbers are securely stored, encrypted, and stored separately from your profile data," and that its anti-fraud technology will alert you if it detects unusual activity. You can also require your Meta apps to use a PIN, fingerprint, or face ID before authorizing a payment, but this is optional.
Samsung Pay: Like the other mobile options, Samsung Wallet encrypts your credit card information and lets you use 2FA to confirm digital payments from a specific bank or card to prevent fraud. Samsung Knox stores your card tokens and biometric data securely and locally.
Because you can only access Samsung Wallet on a Samsung phone, if your phone is stolen, you must use Find My Device to lock Samsung Pay because you won't be able to stop fraudulent payments otherwise. But you must use a PIN, fingerprint, or even an iris scan to verify a payment.
Which should you use?
Choosing Google, Apple, or Samsung Pay gives you close integration with your favorite devices and the option for in-store payments when you leave your physical wallet at home. Samsung will let you access your cards on Galaxy phones and tablets, while Apple Pay is strictly limited to iPhones, iPads, and MacBooks. If you ever decide to switch from iOS to Android (or vice versa), you'll have to leave that payment method and transaction history behind.
Google Pay is compatible with any Android phone — and technically works on iOS, though only for sending money to friends — and is accessible for online payments through Chrome, whether you use a Chromebook or a MacBook. So choosing Google Wallet is among the safest choices in terms of longevity and access to a wide range of storefronts.
Amazon Pay and Meta Pay are much rarer to find in digital stores and can't be used for in-store payments at all. At least Amazon Pay requires little investment on your part since it uses your Prime data, so it's just a pleasant surprise if you ever spot the button on your favorite retailer site. Meta Pay is best for someone who frequently uses Facebook Marketplace or Groups, but otherwise it lacks some of the utility of its rival payment apps.
Get the Android Central Newsletter
Instant access to breaking news, the hottest reviews, great deals and helpful tips.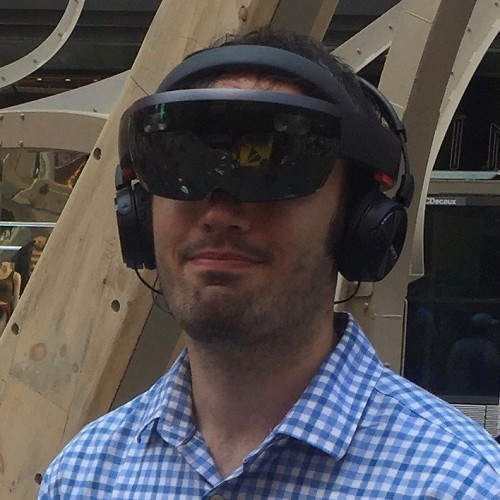 Senior Editor, VR/AR and fitness
Michael spent years freelancing on every tech topic under the sun before settling down on the real exciting stuff: virtual reality, fitness wearables, gaming, and how tech intersects with our world. He's a semi-reformed Apple-to-Android user who loves running, D&D, and Star Wars. Find him on Twitter at @Michael_L_Hicks.