Best Samsung phones 2023
Contributions from
published
In a Galaxy of devices, these are the best.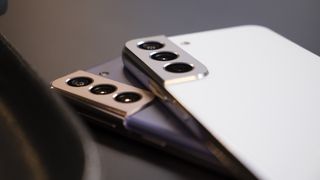 (Image credit: Nick Sutrich / Android Central)
Samsung isn't just the biggest phone manufacturer in the world. It consistently makes incredible phones with outstanding hardware design and reliable software. By and large, its phones, from flagships to $100 budget phones, deliver consistently high quality and refined software features.
Samsung's 2022 Galaxy phones top the best the South Korean manufacturer offered in previous years, with the Galaxy S22 Plus as our current favorite. From premium foldables to cheap budget models, we've tested and reviewed (opens in new tab) these great Samsung phones to ensure they are your best bet.
These are the best Samsung phones for any budget
Why you can trust Android Central Our expert reviewers spend hours testing and comparing products and services so you can choose the best for you. Find out more about how we test.
Best overall
Reasons to buy
+
Gorgeous 120Hz AMOLED panel
+
Snapdragon 8 Gen 1 with Sub-6 and mmWave
+
Reliable cameras
+
Five years of updates including platform upgrades until Android 16
+
45W fast charging
Reasons to avoid
-
Gets a little warm when gaming
-
No microSD slot
-
No bundled charger
It may not be very compact, but the Galaxy S22+ has a lot to offer, even though it is priced exactly the same as its 2021 predecessor. Samsung took last year's design and finessed it, replacing the curved glass back with a flat one and possibly giving us the best-looking S22 of them all. The 6.6-inch AMOLED screen is larger but still has a 120Hz refresh rate, so you get those velvety smooth interactions for everything from browsing, scrolling through social media, and gaming.
You also get the latest internal hardware in the form of a Snapdragon 8 Gen 1 chipset with Sub-6 and mmWave 5G connectivity as standard. There's no microSD slot or a charger in the box, but the base version comes with 8GB of RAM and 128GB of storage. You also get reliable cameras, decent battery life, and all the extras you care about: IP68 water resistance, 15W wireless charging, and reverse wireless charging.
Of course, the best part about the Galaxy S22+ is the software; Samsung will deliver monthly security updates, four guaranteed Android version updates, and five years of patches. That alone makes the S22+ stand out from its rivals, and the fact that it gets more platform updates than Google's own Pixel 7 Pro is just the icing on the cake. The S22+ has received the One UI 5 stable build based on Android 13 back in November, just a month after Google released it.
But what really makes this the best Samsung phone is that it hits a sweet spot. It costs $200 less than the beefed-up S22 Ultra, but you get the same powerful chip. It also has a much better battery life than the smaller S22. So if you want the best of Samsung without going broke, the S22+ is the overall best phone of them all.
Best flagship
Reasons to buy
+
Sublime QHD+ AMOLED panel
+
Snapdragon 8 Gen 1 with global 5G
+
Comes with built-in S Pen
+
Stellar battery life
+
Outstanding, improved cameras
Reasons to avoid
-
Heavy
-
No microSD slot
-
No bundled charger
If you're looking to upgrade to a flagship with all the bells and whistles, the obvious choice would be the Galaxy S22 Ultra. Samsung reserved its best innovations for the S22 Ultra this year, with the phone featuring a 6.8-inch QHD+ AMOLED screen with a dynamic refresh that scales from 1Hz to 120Hz and samples touch at 240Hz.
It also gets the latest cameras, including an upgraded 108MP primary lens, two zoom lenses that deliver 10x and 3x optical zoom, and a 12MP ultra-wide-angle shooter. In short, the S22 Ultra delivers considerable camera upgrades over the S21 series. Just like the S22+, it also starts at exactly the same price as its predecessor.
This year's interesting addition is a newly-added space for the S Pen, allowing you to store and carry Samsung's stylus inside the phone. The device comes with the latest Snapdragon 8 Gen 1 chipset and delivers outstanding performance gains across the board. The 5,000mAh battery lasts more than a day, and the new design is striking — particularly with the matte finish.
On the software side of things, the device is now running One UI 5 based on Android 13, with Samsung doing an outstanding job rolling out the update.
There isn't a charger in the box, and you are missing out on a microSD slot this generation too, but with 128GB of storage for the base version, you don't have to worry about running out of storage. With the S22 Ultra, you're getting a flagship worthy of the name. If you're in the market for a Samsung flagship, you cannot go wrong here. I (Harish) used a lot of phones this year, and the S22 Ultra has the best screen of any device I tested, the best design, and the best feature-set.
Best foldable for most people
Reasons to buy
+
Durable design with water resistance
+
Handy cover screen
+
Quality cameras
+
Unique foldable design
+
Powerful internals
It might not look like much of a difference on the outside, but the Galaxy Z Flip 4 is a big upgrade over its predecessor, the Z Flip 3. It features 45% stronger foldable glass inside, as well as a new pre-installed screen protector that has better adhesive. That screen protector is also installed differently this time around, which should hopefully prevent peeling over time.
Like the Z Flip 3, the Flip 4 is water-resistant and is built to withstand the rigors of everyday life, including a sleeker, slimmer hinge that's both stronger and closes more softly. This is one seriously elegant device that feels as good as it looks, as we pointed out in our Galaxy Z Flip 4 review (opens in new tab).
Samsung didn't change that smaller cover screen much when compared to the Z Flip 3, but free apps like this one (opens in new tab) are making it much more useful with improved functionality and the ability to run any app on it, if you so desire.
Inside of the sleek chassis is a powerful new Qualcomm Snapdragon 8+ Gen 1 chipset which is not only substantially faster than the chip in the Flip 3, but it also runs cooler and is 30% more battery efficient. Couple that with a battery that is 400mAh larger than the Z Flip 3 and you finally have battery life lasts. It even charges faster than the Flip 3, making this an easy phone to love to use all day.
While the Flip 4 didn't get the same camera upgrade treatment as the Z Fold 4, my Z Flip 4 camera review (opens in new tab) proves that it's definitely an upgrade, even if it's not a massive one. That includes better low-light photography, better ultra-wide photos, and a faster overall experience.
The folding screen makes the Z Flip 4 one of the most compact devices you can find today; the unique design makes it easily pocketable, and you can always fold it out to access the sizeable inner screen.
While the Z Flip 4 is worth buying at full price, keep in mind that the best Z Flip 4 deals (opens in new tab) will often get you one for free — or, at the very least, at a major discount if you trade in a cheap or older smartphone when you buy it.
Best value flagship
Reasons to buy
+
Incredible 120Hz display
+
Snapdragon 888 chipset
+
Great cameras
+
5G connectivity
+
4,500mAh battery with 25W fast charging
Reasons to avoid
-
No headphone jack
-
Plastic back
-
Costs more than S20 FE
The Galaxy S21 FE fundamentally changes the value equation for Samsung, and it continues to be one of the best Android phones you can buy even a year after its release. The phone offers most of the same features as last year's Galaxy S21, but the fact that it is available unlocked for $700 or even lesser sometimes makes it a standout value.
The Galaxy S21 FE is powered by the same Snapdragon 888 chipset in the Galaxy S21 series, so you also get 5G connectivity. It offers the same excellent AMOLED screen and has a 120Hz refresh rate, making everyday interactions buttery smooth. However, the best part is that it has the same 12MP primary sensor as the regular S21, ensuring you get the same great caliber of photos in any lighting condition.
Samsung hasn't removed any of the extras either. The Galaxy S21 FE has IP68 dust and water resistance, 15W wireless charging, and even 5W reverse wireless charging. The 4,500mAh battery lasts all day without any issues, and there's 25W wired charging as well.
The Galaxy S21 FE came with One UI 4 out of the box, but the phone has already made the switch to Android 13. The only downside with the phone (if you can call it that) is that it has a plastic back instead of glass, but the matte texture masks its plastic build. If you're looking to save some cash, you can pick up the S21 FE instead of the regular Galaxy S21. Some may even choose the S21 FE over the Galaxy S22.
Best for productivity
Reasons to buy
+
Fold-out screen is great for productivity
+
Works with the S Pen
+
Superb performance
+
Super durable design
+
120Hz screens inside and out
+
IPX8 water resistance
Reasons to avoid
-
Screen crease is still noticeable
-
Expensive
Samsung's Galaxy Z Fold 4 is a testament to the hardware design teams at Samsung. It takes the beautiful form factor of the Galaxy Z Fold 3 and slims it up a bit, shrinks the bezels, and adds in a new hinge that folds flatter and closes more softly. It's also a few millimeters shorter and wider, making the smaller front display much nicer to use than the narrower one on the Z Fold 3.
While the battery size is the same as the Z Fold 3, the battery life is substantially better. That's because of the powerful Qualcomm Snapdragon 8+ Gen 1 SoC inside, which is not only more powerful and doesn't get hot like the Snapdragon 8 Gen 1 does, but it's also far more power efficient. I haven't worried about running out of battery for a single day since I started using the Z Fold 4 as my main phone, as I pointed out in my Galaxy Z Fold 4 review (opens in new tab).
Separately, I took a look at the camera improvements on the Z Fold 4 (opens in new tab) and came away super impressed. This is the same great camera system that's available on our favorite Android phone right now, the Samsung Galaxy S22+. That includes a 50MP main camera, 12MP ultra-wide camera, 10MP telephoto camera with 3x zoom lens — which is capable of up to 30X "Space Zoom" as Samsung calls it — and two front-facing cameras.
The cover camera on the outer screen is a great 10MP shooter that'll capture excellent selfies in any light, and features Samsung's newer AI-based object identification techniques for superior selfies. The under-display camera hidden beneath the larger, inner folding display looks better than ever, too. It's better hidden and now takes higher-quality photos, although you're probably still going to only want to use it for Zoom calls or virtual family hangouts.
Samsung further improved the glass technology on the Z Fold 4, packing in glass that's 45% stronger than the Z Fold 3. It also has an optimized screen protector, which sports a new adhesive and a new application method to help prevent peeling over time.
The Z Fold 4 is IPX8 water-resistant, like the Fold 3, and can be taken underwater or through a rainstorm without worry. You probably don't want to take it to the beach, still, as there's no dust resistance, and getting dirt and sand under your screen or in the hinge can cause major problems down the road.
Personally, I've taken a liking to Spigen's Thin Fit P case — one of our favorite S Pen cases for the Fold 4 (opens in new tab) — which lets me take the S Pen around with me wherever I go. This is ideal since the large inner display supports the S Pen and is the perfect size for taking notes or drawing whatever comes to mind.
Samsung also added a new taskbar on the large inner display which makes multitasking a breeze. It works similarly to how a desktop or laptop computer does, and using multiple apps at once is dead simple thanks to the ability to drag and drop any app's icon to where you want it on the screen. If you're a power user, there's no better phone to have. Period.
Best mid-range option
Reasons to buy
+
Gorgeous design
+
120Hz AMOLED screen
+
Expandable storage
+
Stellar battery life
+
Four years of updates
+
MicroSD card slot
Reasons to avoid
-
No 4K video at 60fps
-
No headphone jack
The newly-revealed Samsung Galaxy A53 5G comes with some excellent perks, making it the mid-range phone to beat in 2022. The Galaxy A53 5G continues the legacy of the top-tier A series smartphones from Samsung, bringing you great cameras, outstanding battery life, expandable storage, and more.
The phone has a 120Hz AMOLED display — just like the Galaxy S22 — and a gorgeous design on the back with a matte finish that makes it easy to hold and use. An unspecified 5nm octa-core processor powers the phone, and it comes with 5G connectivity. You also get a 64MP camera on the back that takes great photos in just about any lighting scenario, and the phone works with all 5G carriers in the U.S.
Just like the Galaxy A52 5G, the A53 5G also has IP67 dust and water resistance, making it immune to the elements. The phone will also get four guaranteed Android updates along with monthly security updates, and in this regard, it is identical to the flagship S22 series. You will find much bloatware out of the box, but you can uninstall it easily. For what you'll ultimately pay for the Galaxy A53 5G, you will get a brilliant phone.
Best on a budget
Reasons to buy
+
5G on a budget
+
Amazing battery life
+
Striking design
+
Powerful hardware
+
Three years of updates
+
MicroSD card slot
If you're looking for a more budget-focused option, the Galaxy A42 5G may just be the ideal phone for you. The phone is powered by the same Snapdragon 750G platform as the A52 5G, and that means you get incredible hardware that's designed to last for a few years with ease. You also get Sub-6 5G connectivity, and if you're looking to make the switch to 5G, the Galaxy A42 5G lets you do so on a budget.
The phone has an alluring design on the back, and it comes with a 48MP camera that takes great photos — as well as a 20MP selfie camera that's decent in its own right. You also get an AMOLED screen, and while the 720p resolution isn't ideal, it still has some pretty vibrant colors.
But the standout feature of the Galaxy A42 5G is the battery life. With a 5,000mAh battery under the hood, you'll easily get two-day battery life out of the phone. Samsung will deliver three Android updates to it, making the phone an excellent overall choice if you're looking for a 5G-enabled device on a budget.
Samsung Galaxy A12
Best entry-level pick
Reasons to buy
+
Two-day battery life
+
Modern design aesthetic
+
48MP camera
+
3.5mm jack
+
Stellar value
+
MicroSD card slot
Reasons to avoid
-
Older chipset
-
Screen limited to 720p
Want a Samsung phone for less than $200? Then you should take a look at the Galaxy A12, which was the best-selling Samsung phone (opens in new tab) worldwide in 2021. The phone has a massive 5,000mAh battery that easily lasts over two days on a full charge, and you get a 48MP camera on the back, decent hardware that's reliable in daily use, and a modern design that belies the A12's budget roots.
The phone has a 6.5-inch 720p display, and while it isn't as vibrant as the AMOLED panels that Samsung uses on the rest of its portfolio, it gets bright and doesn't have too many issues. The software will also be familiar if you've used a Samsung phone in the past, and overall the Galaxy A12 has the basics covered if you're in the market for an entry-level phone.
---
Which Samsung phone is the best, and why?
The Galaxy S22+ is Samsung's best phone in 2022, and the default choice for people who want to upgrade to a flagship, narrowly beating the S22 due to the battery. The 120Hz AMOLED display is sublime, the internal hardware is the fastest of any phone today, and you get Sub-6 and mmWave 5G connectivity as standard. The camera at the back takes amazing photos. You get wireless charging and IP68 water resistance, and good battery life. There isn't anything missing here, and it offers just the right features at just the right price point.
Then there's the Galaxy S21 FE. Again, the phone destroys its rivals when it comes to value, and it is great to see Samsung offer such an attractive option for considerably less than its regular flagships. The 12MP camera takes gorgeous photos. The 120Hz AMOLED screen is fantastic to use. It has wireless charging, IP68 water resistance, and a large 4,500mAh battery. If you want a value flagship right now, this is the phone to get.
But if you are interested in a true flagship with all the latest tech, you will want to look at what the Galaxy S22 Ultra offers. The phone is the only one in the Galaxy S22 series to feature a QHD+ AMOLED screen and it comes with a built-in S Pen. It has the latest Snapdragon 8 Gen 1 silicon along with massive camera upgrades and all the extras you'll need. Keep in mind that you'll be paying your way to greatness for this ultra-premium phone, as it has an ultra-high price tag to go with it.
On the lower end, Samsung offers the Galaxy A53 5G with hints of the flagship Galaxy S models trickled down to a mid-range price that can be incredibly appealing if you can't push your budget as high as the S21 FE. The Galaxy A53 5G has a 120Hz AMOLED screen, 5G connectivity, and powerful hardware designed to last several years.
Are Samsung phones better than iPhones?
When you compare a Samsung Galaxy phone to an Apple iPhone, we think there's no real contest. While Apple's products have plenty of positive traits — including great customer service at physical Apple Stores — Samsung's phones are feature-rich and often feel a step ahead of Apple in any given year.
From a physical design standpoint, Samsung phones usually sport bigger screens with smaller bezels around the edges, sleek designs, and sometimes even extra special features like the S Pen built into phones like the Galaxy S22 Ultra. Samsung's displays are world-class and are the brightest you'll find in any phone. There's a reason even Apple uses Samsung displays in its phones.
On top of that, Samsung has been leading the pack in innovation, with devices like the Galaxy Z Fold 4 and Galaxy Z Flip 4, which offer large, impressive foldable glass displays in pocket-friendly form factors.
On the software front, no Android vendor offers more updates or better support than Samsung — not even Google. We're talking years of updates and support, and optional add-ons like Samsung Care+ (opens in new tab) are often better than insurance offered through your carrier of choice.
Samsung phones ship with a bevy of options that cater to every kind of user, from beginners to power users. And optional downloads like Samsung Good Lock (opens in new tab) offer customization options that Apple users could only dream of, including plenty of features that most other Android phones don't offer either.
Samsung phones are powered by Android — that's the world's most popular operating system if you didn't know — which means they are compatible with a dizzying array of great accessories (opens in new tab) and smart products in every category imaginable. Since most smartphones are powered by Android, you could always pick a different non-Apple brand of phone the next time you upgrade and you won't lose access to apps or services you already enjoy on Samsung phones.
Do Samsung phones have a wallet?
Android led the way in mobile payments when Google introduced Google Wallet way back in 2011, but Samsung Pay upgraded the experience by offering more functionality, loyalty rewards, and a place to store all your cards and digital payment info.
While Samsung Pay has long been the best way to pay digitally with any phone, Samsung's upcoming Digital Wallet (opens in new tab) will expand Samsung Pay's functionality even further and introduce a new, more encompassing name.
In addition to being able to store credit cards, debit cards, and other loyalty cards, Samsung Digital Wallet will let users store their digital driver's licenses, so long as the state they live in supports such an option.
Samsung Digital Wallet can also store digital car keys (opens in new tab), and will let users store and manage cryptocurrency of all kinds.
Do Samsung phones come with a charger?
Most Samsung phones do not come with chargers these days. Samsung has been making the decision to ship without chargers on a piecemeal basis, typically foregoing them in an effort to become more environmentally friendly and avoid adding e-waste to landfills, as the company previously stated (opens in new tab).
Unfortunately, the lack of a charger in the box doesn't mean phone prices have dropped at all. Samsung — and a number of other companies — say that users continue to re-use old chargers and often don't even take new chargers out of the box. Other users pick up great wireless chargers (opens in new tab) to use in place of traditional wired chargers.
Most Samsung phones utilize between 15W and 25W charging and have for some years, further negating the need for a new charger to be included in the box. Chance is, if you've got a charger at home already, it's probably no better than a new one that would be included in the box.
Do Samsung phones have SD cards?
SD card support is one of the many casualties of modern smartphone design. Along with 3.5mm headphone jacks, IR blasters, and removable batteries, SD cards have become less and less common. No Samsung flagship phone in 2022 — that means phones that normally cost $800 or more — supports removable SD card storage.
While there could be many legitimate reasons for removing SD card support, two of the biggest are the inclusion of more internal storage and the proliferation of cloud storage. Services like Google Photos (opens in new tab) can automatically back up your photos and videos, keeping your internal storage free for other apps and games, and many phones ship with at least 128GB of internal storage these days.
But one of the many bright sides of saving a bit of cash on a phone is that, more often than not, budget-friendly phones include budget-friendly features like a 3.5mm headphone jack and removable SD card support. That includes the entire Galaxy A series, from the Galaxy A73 down to the Galaxy A12. That means you won't need to spend a bunch of money on expensive internal storage when the best microSD cards (opens in new tab) only cost a few bucks.
Do Samsung phones support eSIM?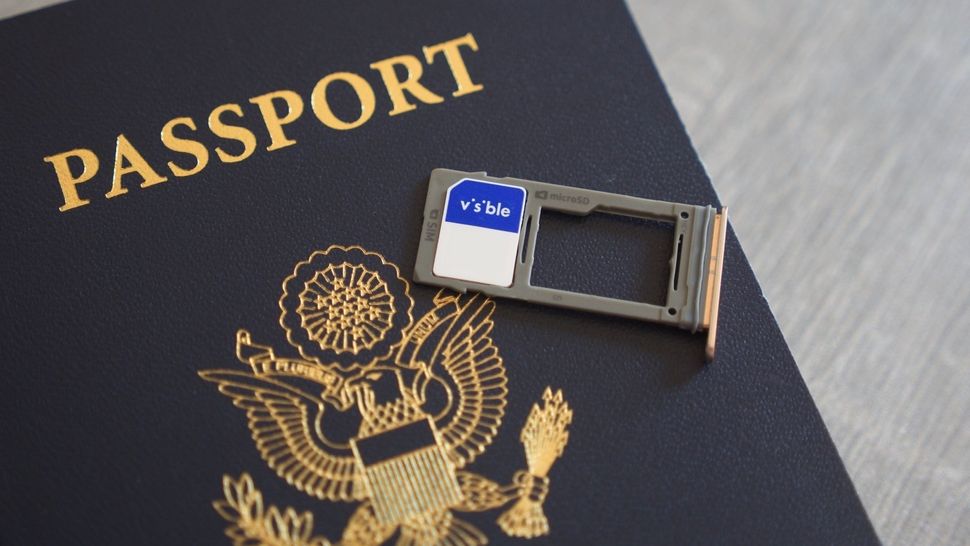 Apple's recent announcement that iPhone 14 models sold in the U.S. won't ship with a SIM card tray (opens in new tab) is certainly making some people nervous, but eSIM isn't a bad idea at all. eSIM has been a viable technology for years now, offering customers a more convenient way to get a new phone without having to worry about a SIM card. It's also great for keeping smartwatches with cell connectivity smaller since a SIM tray doesn't need to be included.
Most modern Samsung phones support eSIM but don't do away with the SIM card tray. That means, on phones like the Galaxy S20, S21, S22, Z Flip and Fold, and many others, users can opt to use a physical sim, eSIM, or both, if they desire.
There are many advantages of having the option to use both eSIM and a physical SIM at the same time. Folks who travel a lot can use multiple carriers that offer better pricing or cell services in different locations. If you have no desire to juggle between more than one carrier, utilizing the same carrier for both eSIM and a physical SIM can increase network bandwidth, offering a way for power users to get better upload and download speeds without having to do much at all.
As usual, the best part of a Samsung phone is the choices offered to users. It's something for everyone!
Android Central Newsletter
Get instant access to breaking news, the hottest reviews, great deals and helpful tips
Harish Jonnalagadda is a Senior Editor overseeing Asia at Android Central. He leads the site's coverage of Chinese phone brands, contributing to reviews, features, and buying guides. He also writes about storage servers, audio products, and the semiconductor industry. Contact him on Twitter at @chunkynerd.
Android Central Newsletter
Get instant access to breaking news, the hottest reviews, great deals and helpful tips
Thank you for signing up to Android Central. You will receive a verification email shortly.
There was a problem. Please refresh the page and try again.