Best small phone 2023
Contributions from
last updated
Big things come in small packages.
Quick Menu
1. Best overall
2. Best value
3. Best foldable
4. Best for enthusiasts
5. Best alternative
6. Best for Apple users
For a while, it seemed like smartphones were just going to get bigger and bigger until we were all basically walking around with tablets, but now there are quite a few great options if you're in the market for a small phone. Whether you prefer Samsung, Google, or Apple devices, you'll find all of the best compact smartphones below.
We've personally tested every one of these phones ourselves and can give you the good (and bad) parts of each device on this list. Ultimately, we chose the Samsung Galaxy S23 as the best small phone for most people, thanks to its excellent Snapdragon chip, quick-charging battery, and years of software support.
At a glance
Best overall
Best overall small phone
Reasons to buy
+
Compact 120Hz AMOLED display
+
Long software support
+
Snapdragon 8 Gen 2 processor
+
Excellent battery life
Reasons to avoid
-
Not a huge improvement over the S22
-
Inconsistent camera tech
-
25W wired charging
The baby Samsung Galaxy S23 is the perfect small phone in terms of size alone, touting an adorable 6.1-inch Dynamix AMOLED 2X display. In addition to the petite dimensions, it's also a seriously great package that you won't want to overlook.
The Galaxy S23's small screen and overall slim build make it extremely comfortable to use in the real world. With tight bezels, a flat display, and a lightweight design thanks to the aluminum frame and glass back, the Galaxy S22 is one of the most user-friendly flagships we're bound to see in 2023. The display is also top-notch, with a fluid 120Hz refresh rate for buttery smooth animations, and impressive brightness at 1,750 nits.
Qualcomm's latest Snapdragon 8 Gen 2 chipset is at the heart of the S23, and as you'd expect, this allows for some of the best performance currently available in a smartphone (in addition to sub-6 and mmWave 5G support). There's also 8GB of RAM and your choice of 128 or 256GB of internal storage. The camera system is reliable and versatile, with some slight improvements over the phone's predecessor, the S22. You still get the 50MP primary camera, the 12MP ultra-wide camera, and the 10MP telephoto camera, but the Galaxy S23 also upped the resolution of the front-facing selfie camera to 12MP.
Best value
Best value
Reasons to buy
+
Android 13 with Material You is fabulous
+
Outstanding cameras
+
IP67 dust and water resistance
+
Works with all U.S. carriers
+
Tensor G2 chip at a great price
+
Best haptics around
Reasons to avoid
-
No telephoto lens
-
5W wireless charging
-
No headphone jack
Google's Pixel A-series has long been a value leader since the series was introduced. While most A-series phones have been on the smaller side, they often pair the diminutive size and price with equally diminutive specs. This time around, however, the Pixel 7a can be considered a "value flagship" phone that also doubles as the best small phone you can buy.
Every time I pick the phone up and use it, I marvel at how this phone only costs $500 and yet feels so darn premium in every way. The processor inside is the same one in the more expensive Google Pixel 7 and Pixel 7 Pro, offering the same advanced camera features from those Pixel phones.
In addition to the Pixel 7a hosting the best camera hardware on any A-series model to date, the Tensor G2 processor also ensures that the photos you capture are crystal clear every time. Google has long been a master at this but took it to the next level with the G2, which offers Face Unblur technology, automatically capturing crisp faces even when there's movement.
Best foldable
Best foldable
Reasons to buy
+
Fantastic performance
+
New and improved cover display
+
One UI 5.1.1 is sleek
+
Four major Android updates
+
Convenient design that fits anywhere
Reasons to avoid
-
No telephoto lens
-
There's still a visible crease
If there's any one specific reason to get a foldable phone, it's to fit a bigger display in an actual pocketable form factor. That's precisely why the Samsung Galaxy Z Flip 5 is the best foldable phone for fans of smaller phones. Case in point, it might have a giant 6.7-inch display on the inside — which is anything but "small" or pocketable — but the Flip 4 folds in half when you're done with it, giving you the convenience of a small phone size and a big screen when you need it.
With the Galaxy Z Flip 5, Samsung also boosted the size of the cover display, so you now get the 6.7-inch inner screen and a vibrant 3.4-inch AMOLED panel with its own 60Hz refresh rate. The Z Flip 5 also boasts a much stronger hinge than its predecessor, so the foldable phone can now be unfolded totally flat on a surface, plus the new Snapdragon 8 Gen 2 processor makes everything about the phone better, and that includes the camera experience.
Aside from those changes, the phone is largely the same when you can compare the Z Flip 5 vs the Z Flip 4, and that's a good thing. With the Z Flip 5, Samsung has continued to choose refinement over dramatic transformation; choose this phone and you'll be getting one of the most enjoyable and unique small phone experiences around.
Best for enthusiasts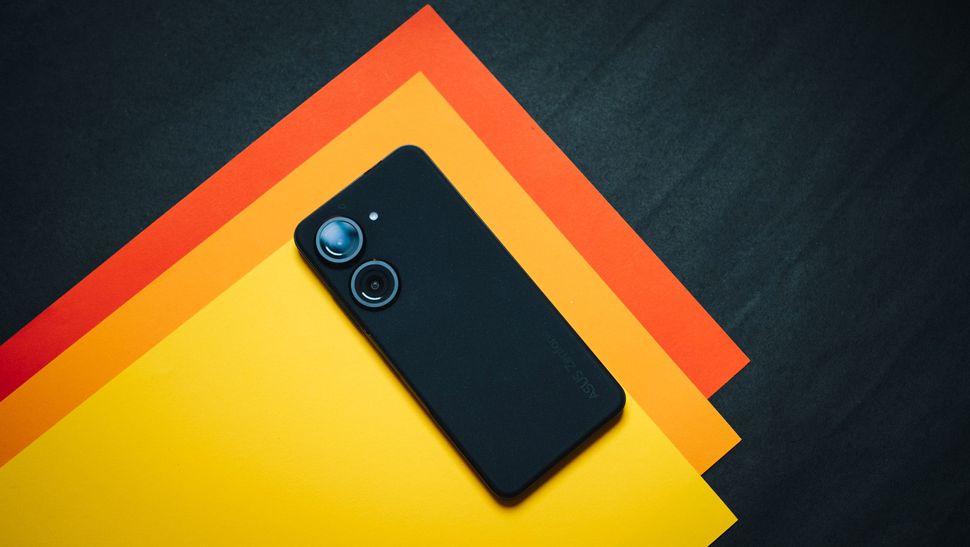 Best for enthusiasts
Reasons to buy
+
Incredible performance
+
Sublime 120Hz screen
+
Vanilla Android UI with zero bloatware
+
Great cameras
+
Loud stereo sound, 3.5mm jack
+
Battery lasts two days with ease
Reasons to avoid
-
Only 2 Android updates
-
No wireless charging
-
Doesn't work on Verizon
-
Only 3G/4G support in the U.S.
Most small Android phones can't be called small by the same definition we had just five years ago, but the Asus Zenfone 9 eschews that thought and delivers a true one-handed experience. Even the side-mounted fingerprint sensor can be used to scroll content on the screen, enabling new ways of one-handed use that aren't often seen.
In addition to that, Asus packed a big, huge battery inside as well as the latest Qualcomm Snapdragon 8+ Gen 1. That means you're going to get the best performance from an Android phone right now and battery life that'll make you wonder what sort of voodoo magic Asus worked on the phone. 2-day battery life is normal with the Zenfone 9, and that's almost hard to believe when a phone is this fast.
Asus also packed in some truly superb cameras, plus a 3.5mm headphone jack onboard, making us wonder why other OEMs can't get their act together and include one. All in all, the Zenfone 9 offers a great overall experience that's only limited by a lack of availability in the US.
Best alternative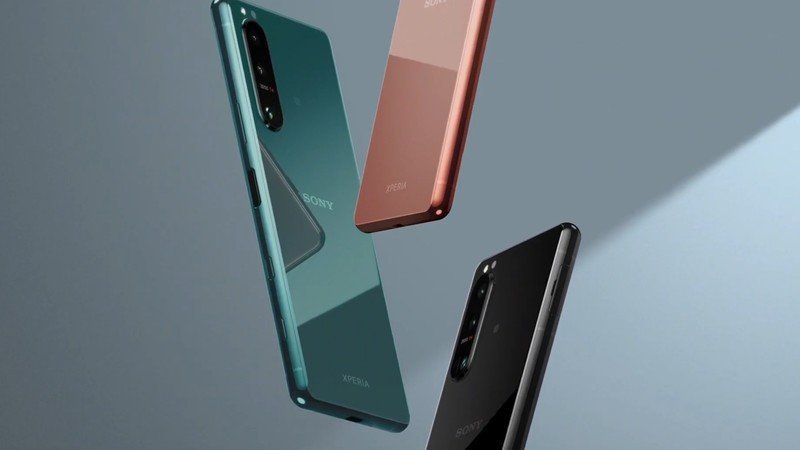 Best alternative
Reasons to buy
+
Sharp and colorful display
+
Strong performance
+
Solid camera output
+
Long-lasting battery
+
Good water resistance
Reasons to avoid
-
Odd fingerprint sensor
-
Comes with Android 11
-
Outdated design
-
Front-facing camera is only 8MP
This phone borrows heavily from the Sony Xperia 1 II, making cuts in size inside and out. The smaller frame still gives you a 6.1-inch FHD+ OLED with a 120Hz refresh rate and 240Hz touch sampling rate, so visually, there's something neat to look at. You won't be getting 4K resolution on this panel, but that's fine if you don't mind a step or two lower at 2520x1080.
The Xperia 5 III is also easier to wield, not just because of its smaller stature, but also a wise decision to go with rounded corners. There are also some decent performance specs, courtesy of the Snapdragon 888 5G chipset, along with 8GB of RAM and 128GB/256GB storage (there's also a micro SD slot if you want more space). That makes it more than capable of handling pretty much any task, even if the look of the phone may feel a bit aged. Streaming media is easy, and if you want to do some gaming, that's easy enough, too. There's even a headphone jack in case that's useful.
A good IP68 rating gives the phone some decent water resistance, which may compel you to take a few risks when shooting with its capable camera. The triple camera array in the rear can take good shots, with more true-to-life color that might please your eye if you take photography more seriously. The 4,500mAh battery also holds up well because of its larger size relative to the phone's slimmer frame, and that's more than enough to last a full day, every day.
Best for Apple users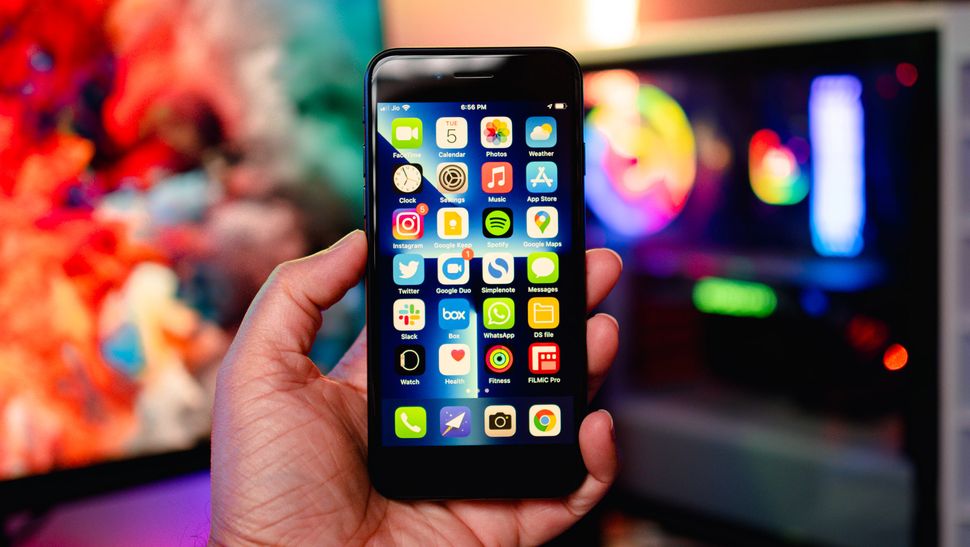 Best for Apple users
Reasons to buy
+
A15 Bionic is a powerful chip
+
IP67 dust/water resistance
+
Qi charging and Touch ID
+
Great size for one-handed use
+
Up to five years of OS and security updates
Reasons to avoid
-
Chunky bezels look dated
-
No USB-C port
-
Doesn't have Face ID
Sure, this is Android Central, but it's hard not to mention the Apple iPhone when exploring the world of small smartphones. With the Apple iPhone SE (2022), camera output is going to be as good as it gets for something in this price range. Decent shots in good conditions and not so good when the lights dim. That's the same for the battery, which lasts a long time, thanks to its 4,000mAh size and the lighter specs. So you should breeze through a full day with plenty left to spare.
It's always nice when hardware and software can run this well on a device this size. The A15 Bionic chip is a steady performer, and with iOS 15 running smoothly, it's as intuitive as you'd expect an iPhone to be. Apple's tendency to also support its phones with years of updates (assuming they won't throttle it in any way) will also keep the iPhone SE 2022 relevant for some time.
Trimming things down also means a smaller battery. However, the 2,018mAh cell keeps the device up for a decent amount of time. Unfortunately, there's still no USB-C, so you will have to charge via Lightning or Qi wireless charging. The single 12MP main camera takes decent shots, leveraging the processing powers of the A15 Bionic and software improvements. You do miss out on Face ID, but there's the throwback home button with Touch ID built-in for biometric security.
Not everything's about size
Why you can trust Android Central Our expert reviewers spend hours testing and comparing products and services so you can choose the best for you. Find out more about how we test.
The market for small Android phones isn't as expansive as it used to be, but there are still plenty of choices out there if you know where to look. Among everything currently available, we think the Samsung Galaxy S23 is the best one you can get, packing loads of premium specs into a compact and reliable flagship.
The Google Pixel 6a may not be what everyone considers "small" but it has amazing specs across the board, comes in at a price that's more than reasonable, and can still be considered small by modern phone standards. Using the Pixel 6a is pretty darn great no matter what you're doing, often punching above what you'd expect from a phone this cheap.
If you need a phone that's truly designed for one-handed use, then look no further than the Zenfone 9. ASUS somehow managed to deliver high-end hardware, great cameras, and a large battery into this small phone, and it is a truly standout package.
Get the Android Central Newsletter
Instant access to breaking news, the hottest reviews, great deals and helpful tips.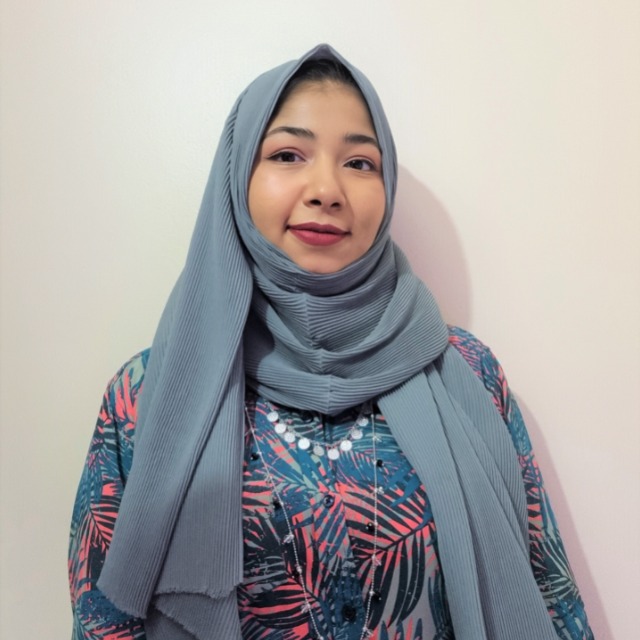 Editor — Accessories, speakers, and tablets
Namerah enjoys geeking out over accessories, gadgets, and all sorts of smart tech. She spends her time guzzling coffee, writing, casual gaming, and cuddling with her furry best friends. Find her on Twitter @NamerahS.