Samsung Galaxy Watch 6 Classic vs. Galaxy Watch 5 Pro: Bezel or battery?
Should you upgrade from the long-lasting Watch 5 Pro to get the 6 Classic's faster performance and physically rotating bezel?
Samsung Galaxy Watch 6 Classic
The Galaxy Watch 6 Classic brings back the signature rotating bezel of the first few generations of Samsung watches. In other respects, it has a similar design to the Watch 5 Pro and shares most of the same software, though it lacks its signature epic battery life and GPX routes. With the larger size option, you get an epic 1.5-inch display, giving you plenty of swipe room.
For
Upgraded performance
Two size options
Return of the rotating bezel
Lower price
Against
Half the battery life
Heavier and thicker
No Routes
Samsung Galaxy Watch 5 Pro
Samsung markets the Galaxy Watch 5 Pro towards "adventurers" with downloadable mapping tools and much longer battery life than what most lifestyle watches offer. That said, it's a generation back from the Watch 6 Classic, so it does have a few downgrades. The capacitive touch bezel can be polarizing, but it keeps the Pro slightly lighter than the Classic.
For
Significantly longer battery life
Titanium casing
Exclusive GPX support
Slightly lighter design
Against
No rotating bezel
Downgraded performance
One fewer software update
When announcing the Galaxy Watch 6 and Watch 6 Classic, Samsung made sure to specify that the "Galaxy Watch 5 Pro remains a great option" for "adventure seekers." Even though it seems like Samsung replaced the Watch 5 Pro with the 6 Classic, it still wants some consumers to buy the Pro instead of the Classic.
Keeping that in mind, it's fair to question whether the older Watch 5 Pro is still worth buying compared to the newer model. Or, reversing the question, should Watch 5 Pro owners consider upgrading to the 6 Classic, given its upsides and downsides?
As the person who reviewed the Galaxy Watch 5 Pro and is currently testing the Galaxy Watch 6 Classic for review, I was surprised to see how little of a difference there is between the two watches in key areas. With the same software and similarly heavy designs, there isn't that much difference in using them... aside from the rotating bezel and the difference in battery life.
Let's dive into this Samsung Galaxy Watch 6 Classic vs. Watch 5 Pro breakdown and help you decide which to choose — or if another watch is a better option.
Samsung Galaxy Watch 6 Classic vs. Watch 5 Pro: What's the same?
Why you can trust Android Central Our expert reviewers spend hours testing and comparing products and services so you can choose the best for you. Find out more about how we test.
Before breaking down everything different between these two watches, let's focus on the Watch 6 Classic and Watch 5 Pro similarities.
Storage: Both watches have 16GB of storage, giving you the same amount of space for apps, music, watch faces, and more. Other smartwatches like the Pixel Watch give you 32GB by default, so it's unfortunate that two costly models like these don't hit that standard.
Charging: Each watch uses wireless WPC charging with a proprietary Samsung puck. They charge with a 10W speed that helps them refill their capacity faster than typical smartwatches. Of course, because the Watch 6 Classic has a smaller capacity, it will still recharge faster.
Health sensors: Samsung gathers more health data from you than most, thanks to its BioActive Sensor that gathers your heart rate, heart rhythm, body composition, and (in some territories) blood pressure. Most recently, the Watch 5 and 5 Pro added a temperature sensor for menstrual tracking. The Galaxy Watch 6 shares all these but has no new sensor data — though it has one timed health exclusive we'll discuss later.
Connectivity: Either watch gives you Bluetooth, Wi-Fi 5GHz, and the main global navigation satellite systems (GNSS), along with LTE, if you pay for the cellular version. You do upgrade to Bluetooth 5.3 over the Watch 5 Pro's 5.2, making it more energy-efficient to connect to your phone and switch between low- and high-energy activities, but the connection strength is basically the same.
Protection: Samsung promises military-grade protection against falls for both watches. 5ATM resistance makes both watches capable of sinking to 50 meters of depth for 10 minutes, while IP68 protection lets it sit in shallow water for 30 minutes while handling various particulates.
Both have Sapphire Crystal scratch protection, and both watches' displays sit lower than the bezel — something the flat Galaxy Watch 6 doesn't offer — making the displays less likely to get scratched even before the Sapphire glass comes into play.
Boring colors: Samsung likes its "Pro" devices to only use "serious" colors, and that applies to the Galaxy Watch 6 Classic, too. Both come in Black, while their second option is either Gray (5 Pro) or Silver (6 Classic). The latter option is slightly more striking, while the Gray Watch 5 Pro has a more matte appearance.
Samsung Galaxy Watch 6 Classic vs. Galaxy 5 Pro: Performance and battery
Swipe to scroll horizontally
| Category | Samsung Galaxy Watch 6 Classic | Samsung Galaxy Watch 5 Pro |
| --- | --- | --- |
| Display | 1.3-inch (432x432), 1.5-inch (480x480) Super AMOLED | 1.4-inch (450x450) |
| Processor | Samsung Exynos W930 (1.4GHz) | Samsung Exynos W920 (1.18GHz) |
| RAM | 2GB | 1.5GB |
| Storage | 16GB | 16GB |
| Battery | 300mAh / 425mAh | 590mAh |
| Wireless charging | Yes | Yes |
| Sensors | Samsung BioActive Sensor (Optical Heart Rate + Electrical Heart Signal + Bioelectrical Impedance Analysis), Temperature Sensor, Accelerometer, Barometer, Gyro Sensor, Geomagnetic Sensor, Light Sensor, 3D Hall sensor | Samsung BioActive Sensor (Optical Heart Rate + Electrical Heart Signal + Bioelectrical Impedance Analysis), Temperature Sensor, Accelerometer, Barometer, Gyro Sensor, Geomagnetic Sensor, Light Sensor |
| Connectivity | LTE (optional), Bluetooth 5.3, Wi-Fi 2.4/5GHz, NFC, GPS/ GLONASS/ GALILEO/ Beidou | LTE (optional), Bluetooth 5.2, Wi-Fi 2.4/5GHz, NFC, GPS/ GLONASS/ GALILEO/ Beidou |
| Durability | 5ATM, IP68, MIL-STD-810H | 5ATM, IP68, MIL-STD-810H |
| Materials | Stainless Steel, Sapphire Crystal Glass | Titanium, Sapphire Crystal Glass |
| Dimensions | 42.5 x 42.5 x 10.9 mm; 46.5 x 46.5 x 10.9 mm | 45.4 x 45.4 x 10.5mm |
| Weight (w/out strap) | 52g / 59g | 46.5g |
| Colors | Black, Silver | Black, Gray |
One key difference between the Galaxy Watch 6 Classic and 5 Pro is in its processing power. The last generation used the Samsung Exynos W920, while the Watch 6 series jumped to the Exynos W930 chip.
Both chips have dual-core designs with two Arm Cortex-A55 and a Mali-G68 GPU, making them nearly identical. The key difference is that the Exynos W930 hits a CPU speed of 1.4GHz instead of 1.18GHz, an 18% boost.
It's also paired with 2GB of RAM instead of 1.5GB, which Samsung says lets you "switch between apps up to 25% faster." In our Galaxy Watch 6 hands-on, our tester noted that he couldn't tell much difference between the two in speed, but appreciated that certain actions were "instantaneous" on the newer model.
In my case, I still find the Watch 5 Pro to be among the speediest Android watches out there, and I haven't had enough time with the Watch 6 Classic to really say if this 25% number is accurate. What really speeds things up is the rotating bezel, which lets me select things more accurately and has fewer failed or false swipes.
Otherwise, I'd say the extra RAM and higher clock speed future-proof the Watch 6 Classic. It's more prepared to handle any memory-intensive tasks or apps that Wear OS 5 or 6 have in store, which the slower Watch 5 Pro might struggle with. It's nice to have, but not essential for Wear OS 4 or for happy Galaxy Watch 5 users.
Where the Galaxy Watch 5 Pro stands strong is in its battery life. It has a significantly larger battery capacity, coupled with a slower but more efficient CPU, and that makes it last twice as long as the Galaxy Watch 6 Classic (according to Samsung).
Again, I need to spend more time with the Watch 6 Classic to see if it holds up to the 40-hour estimate consistently. But I know for a fact that the Galaxy Watch 5 Pro can hit its 80-hour estimate with casual use, while dipping down closer to 40 hours or lower when you start using GPS, AOD, music streaming, and so on.
With the Watch 6 Classic, you get a decently large battery capacity, but it's going straight into the newly-enlarged displays and faster Exynos chip. With heavy-duty use, you should be prepared for daily charging.
Samsung Galaxy Watch 6 Classic vs. Galaxy Watch 5 Pro: Design
When I reviewed the Watch 5 Pro, I called it a bit too heavy to wear comfortably all day, not to mention thick enough to catch on doorways and make sleep tracking a bit awkward. I assumed that the Watch 6 Classic, with its smaller battery, would step back a bit in this area.
Boy, was I wrong on that front! Ignoring the strap, the 1.3-inch Galaxy Watch 6 Classic weighs 5.5g (0.19oz) more than the 1.4-inch Watch 5 Pro; the 1.5-inch Classic weighs 12.5g (0.44oz) more. Samsung gave me the 1.5-inch Classic, and in real life, the difference in weight isn't drastic but is noticeable. Perhaps it's due to the difference in materials: Titanium is generally considered lighter than stainless steel.
Both Classic models are 0.4mm thicker, too; given the Watch 5 Pro is about 15mm thick — ignore Samsung's incorrect official measurement — that makes the 6 Classic among the thickest Android watches out there.
I can only judge the ultra-heavy 47mm Watch 6 Classic, because that's what Samsung chose to send me. If you choose the 43mm model, you're losing 0.1 inch of display space compared to the Pro, while adding a mere 5 grams and 0.4mm thickness. In exchange for a rotating bezel, that's not a bad trade-off, especially since it costs $50 less at this size.
So far, I find the bezel incredibly satisfying to use. You hear and feel an audible click every time you turn it a certain distance, so you know how far to twist it before you reach the right app or menu. The only real downside to it is that the click is decently loud, so if you're trying to use it in a quiet environment, people nearby will notice.
As for the Watch 5 Pro, its touch bezel just isn't that reliable because it's harder to judge how far to swipe your finger to get the correct result. Instead of your fingers being set around the bezel to turn it, they hover over the display, blocking your view of it. And if you're in the middle of a workout with sweaty fingers, it's especially hard to use.
Samsung Galaxy Watch 6 Classic vs. Galaxy Watch 5 Pro: Software
The Galaxy Watch 6 series adds improved sleep tracking data, better automatic backups so you can Smart Switch watches to new phones more easily, personalized heart rate zones, passive irregular heart rhythm detection, and a revamped Samsung Wallet app.
While this is all very exciting, all of these are One UI 5 Watch features based on Wear OS 4, meaning the Galaxy Watch 5 and 4 series will receive them, too. As far as we're aware, the newest watches don't have any "exclusives" at the moment, not until years down the road when the Watch 5 runs out of software support.
Ironically, the Galaxy Watch 5 Pro does have an exclusive trick: the Routes tile for downloading and following GPX maps offline. I checked the Watch 6 Classic and confirmed that it only has Google Maps for navigation, at least for now. As for the Watch 5 Pro, you currently have to find and download GPX maps yourself, then upload them to the watch; worse, you can only use them for Hiking or Cycling activities.
Once the One UI 5 Watch update goes live on the Watch 5 Pro, you'll get all of the Watch 6's new software tricks, plus a new GPX File Database so you can "search and access recommended routes" directly. Even better, you can now use these offline maps for Running or Walking activities, too. I haven't tested this yet, but it should make using GPX maps far more accessible. Still, it's a pretty niche feature that most people don't need.
Samsung Galaxy Watch 6 Classic vs. Galaxy Watch 5 Pro: Which should you buy / Should you upgrade?
Right now, you can trade in the Watch 5 Pro for $250 off the Watch 6 Classic, dropping the price down to $150–$180, depending on the size. That may change once the pre-order period ends, but the important point is that some Watch 5 Pro owners will want to upgrade for more pro-quality speed and bezel-based controls.
The Watch 6 Classic is heavier, but anyone who likes the Watch 5 Pro clearly has good tolerance for heavy watches and can accept a few extra grams. The harder thing for Pro users to lose is the 80-hour battery life; if you can't give that (or GPX maps) up, you absolutely should not upgrade, no matter how tempting the bezel is.
Otherwise, if you're choosing between these two watches outright, my personal recommendation is to choose the Watch 6 Classic simply for the physical bezel. If you don't need one and care more about comfort, you may want to choose the smaller Galaxy Watch 6 instead of the 5 Pro, which will save you money and give you the same speed as the Classic.
We won't update our list of the best Android smartwatches until I finish my Watch 6 Classic review, but based on my initial impressions, it's destined to join the Watch 5 Pro there. But which is "best" for you in particular really depends on whether you prioritize the everyday ease of the Watch 6 Classic's bezel controls or the longevity of the Watch 5 Pro's battery.
Samsung Galaxy Watch 6 Classic
Choose the Galaxy Watch 6 Classic for its sleek rotating bezel, new Exynos chip, and lower price. Don't choose it for the best possible battery life or if you hate heavy, thick watches.
Samsung Galaxy Watch 5 Pro
Choose (or keep) the Galaxy Watch 5 Pro for its exclusive offline mapping tools, a slightly lighter design, and an epic battery life. Don't choose it if you find touch controls frustrating or (again) if you hate heavy, thick watches.
Get the Android Central Newsletter
Instant access to breaking news, the hottest reviews, great deals and helpful tips.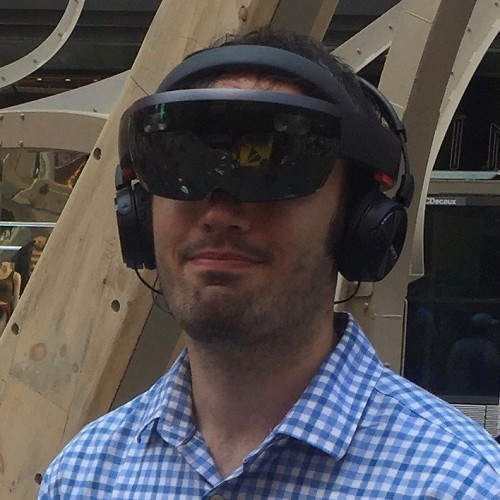 Senior Editor, VR/AR and fitness
Michael spent years freelancing on every tech topic under the sun before settling down on the real exciting stuff: virtual reality, fitness wearables, gaming, and how tech intersects with our world. He's a semi-reformed Apple-to-Android user who loves running, D&D, and Star Wars. Find him on Twitter at @Michael_L_Hicks.
Thing is, they gave me a year to get used to the touch bezel... much as I would like the rotating bezel back, I'm not paying to downgrade to an overclocked watch 4.

Hopefully their next launch will include a model with a rotating bezel AND a usably large battery. And preferably a titanium case.

Reply