Samsung Galaxy Watch 6: Everything we know so far
The Galaxy Watch 5 is a great smartwatch, but the Galaxy Watch 6 can be even better.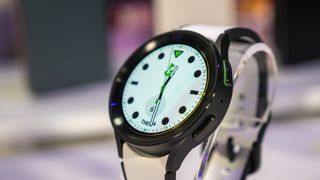 (Image credit: Nicholas Sutrich / Android Central)
The Galaxy Watch 5 is one of the best smartwatches on the market. It runs the latest version of Wear OS, has a very fast processor, and comes with a great set of health and fitness tracking features. It's probably our favorite smartwatch, meaning it's hard to come up with ways that Samsung can improve on its next iteration, the tentatively named Galaxy Watch 6.
That's not to say it's a perfect smartwatch. No piece of tech is perfect, and there's always something that can be improved. The Galaxy Watch 5 has a few downsides, meaning Samsung doesn't have to go far to improve on its successor. Here's everything we know about the Galaxy Watch 6 series, including a wishlist of what we hope to see.
Samsung Galaxy Watch 6: Price & availability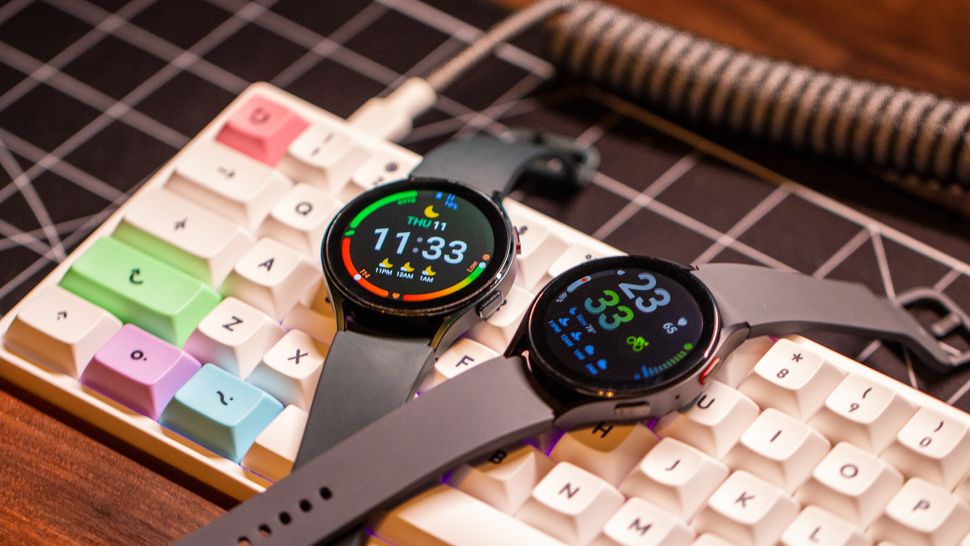 Samsung's previous Wear OS-toting Galaxy Watch models were both launched and released in August of 2021 and 2022, so we expect Samsung to follow suit this year with another August launch for the Galaxy Watch 6. It's a bit too early to give an exact release date, but in previous years, Samsung announced the watch in early August and released it at the end of the month.
As for pricing, Samsung has kept its watches in relatively the same ballpark. Based on last year, Samsung could launch the standard Bluetooth watch for $279, while the 6 Pro would go for $449. Larger sizes usually cost $30 more, while LTE connectivity usually adds $50.
Of course, there is a possibility Samsung could jack up the price as it did last year. Everything went up roughly $30 from the previous model, and if Samsung makes any meaningful upgrades, it would likely spell a hike in price. Even so, we expect the Bluetooth model could still be cheaper than the Pixel Watch.
Samsung Galaxy Watch 6: Design
Samsung's first two generations of Wear OS watches both feature largely identical designs, with only updates to some internal specs. The only difference was with the Pro series, which succeeded the Classic. Here, Samsung swapped out the physical rotating bezel for a curved capacitive one.

However, rumor has it Samsung heard the cries of its customers and may be planning to bring back the physical rotating bezel with the Galaxy Watch 6 Pro. Furthermore, Samsung may offer this model in two sizes, meaning those of us that want the bezel will probably have a smaller, more comfortable size.

As for the general design of the Galaxy Watch 6 series, Samsung is rumored to switch up the design from a flat chassis to a more rounded one. You can probably think of the rather bulbous Pixel Watch as an example, or Samsung could go a bit subtler with a design similar to it's popular Galaxy Watch Active 2.
Samsung Galaxy Watch 6: Specs
There hasn't been much word on the Galaxy Watch 6 specs. It's possible the watch may be powered by a new chipset to compete with Qualcomm's Snapdragon W5+ Gen 1, although Wear OS smartwatches are known to go a few years before upgrading the SoC. Samsung could very well stick to the same processor, as it performs well enough on its current watches.

The Galaxy Watch 5 series comes with 1.5GB of RAM and 16GB of storage. However, the Pixel Watch manages to one-up it with 2GB of RAM and 32GB of storage. This is all while running on an outdated chipset. If Samsung wants to stay competitive, it could consider matching or even surpassing the specs of the Pixel Watch for smoother performance and more space for downloadable content (music and such).
One spec we may already know about is the battery. Leaked images of the Galaxy Watch 6 batteries reveal the watches may receive larger capacities than their predecessors. It's suspected the 40mm model will have a 300mAh battery while the 44mm version will have a 425mAh capacity. This means the watches should be able to easily last a day or more on a single charge. The battery capacity for the Pro model is not yet known. We expect the Galaxy Watch 6 series will retain the same sensors as the Watch 5 series. So far, there hasn't been any news on additional sensors or features.
Samsung Galaxy Watch 6: Wishlist
Separate from what's been rumored so far, we made a wishlist of some of the changes we would like to see Samsung make with its next Galaxy Watch series.
Physical rotating bezel
One of the biggest changes with the Galaxy Watch 5 series is the removal of the physical rotating bezel. It was a popular feature on older Galaxy smartwatches and one of our favorite features from the Galaxy Watch 4 Classic. It feels great to use and is more reliable than a capacitive touch bezel.
It would be nice to have this feature on all Galaxy Watch 6 models and not just the top-end models. It just makes it so easy to navigate menus without touching the display, especially since Galaxy smartphones don't feature a rotating crown like some other Android smartwatches. We just want it back, Samsung.
Better battery life
The Galaxy Watch 5 improved its battery life from the previous generation, promising up to 50 hours on a single charge. While the battery life is definitely better than the Galaxy Watch 4, it still leaves a lot to be desired when compared to Samsung's claims. In my experience, I average roughly a day and a half of use before needing to throw it back on a charger, but that's while the watch has tracking on and rise to wake enabled. Still not bad.
If you want true multi-day battery life, you'll have to look to the Galaxy Watch 5 Pro, but you'll also have to deal with the large, bulky design. Whether through a larger battery, a more efficient chipset, or a combination of the both, Samsung should figure out how to give us even better battery life.
Blood pressure monitoring in the U.S.
Samsung has a very impressive health sensor that can track sleep, heart rate, SpO2, and tons more. Along with ECG monitoring, Samsung also enabled blood pressure monitoring from the watch using pulse wave analysis. However, despite the feature being available on Galaxy Watch devices over a few generations, the feature has still yet to arrive in the U.S.
It's likely not entirely Samsung's fault; the feature has to receive FDA approval before Galaxy Watch owners in the United States can use it. That apparently hasn't happened yet, so hopefully, Samsung can figure out why and make necessary adjustments for its next model. Given that there aren't any mainstream smartwatches with blood pressure monitoring in the U.S., it would give Samsung a major leg up for users that may rely on it.
Yes, a camera
A camera on a smartwatch isn't a very common feature. It's generally relegated to kids smartwatches so parents can easily keep in touch with their children. Samsung has dabbled in smartwatch cameras before, but the implementation was clunky. Still, there's probably a way to implement a camera without it detracting from the watch.
Meta is rumored to have a smartwatch in the works with a camera for video calls. It's already possible to text and make voice calls from a smartwatch, so the only thing that's missing is video calls. If anyone can make this possible, it's Samsung. And given the company's relationship with Google, the companies could potentially launch a Wear OS version of Google Meet for use on the watch.
Fingerprint sensor
This is a feature I've been hoping to see on a mainstream smartwatch for a long time. Honestly, I'm kind of surprised Samsung still hasn't slapped one on its smartwatches yet. Given that features like Google Wallet require a security measure like a PIN or pattern, a fingerprint sensor would help speed up the unlocking process.
It would be cool to see an in-display fingerprint sensor on a smartwatch, something Samsung has apparently worked on in the past. That said, a side-mounted sensor could work, too. Given that the Galaxy Watch series doesn't feature a crown, the space between the two side buttons would be the ideal place to put a fingerprint sensor.
Software changes
When it comes to software, the Galaxy Watch 5 has one of the best UI experiences you can find on a smartwatch. But there are just a few quirks here and there that can be annoying or limiting.
Notifications are a big reason to have a smartwatch so that you stay synced with whatever is happening on your smartphone. But with the Galaxy Watch 5, they can often be delayed or just not come at all. It's a small annoyance, but one we hope Samsung can fix by the time the Galaxy Watch 6 comes around.
Additionally, Samsung has some health tracking features that are still limited to Galaxy smartphones. You have to use the Samsung Health Monitor app in order to take advantage of ECG or blood pressure monitoring, so you'll miss out if you're using any other Android smartphone. While we understand why Samsung would wanna keep some features in the family, we hope the company can open this up to make it available for everyone to use.
Samsung Galaxy Watch 5 Pro
The Galaxy Watch 5 Pro is a beast of a smartwatch. It has a tough and durable design, GPX for outdoor enthusiasts, and a huge battery that can keep up with you for days at a time. If you are the outdoorsy type, this is the watch for you.
Get the Android Central Newsletter
Instant access to breaking news, the hottest reviews, great deals and helpful tips.
Derrek is a long-time Nokia and LG fanboy who loves astronomy, videography, and sci-fi movies. When he's not working, he's most likely working out or smoldering at the camera.