The Galaxy Z Flip 5 may not be a big upgrade in terms of power, but the phone gets the upgrade that matters with the large 3.4-inch cover screen. While Samsung's implementation isn't perfect, it gives users less reason to open their phones and is a joy to use when fully set up. With the Z Flip 5, Samsung continues to prove that it has a winning formula, even if the competition is catching up.
Pros
+

Large cover screen

+

Surprisingly decent cameras

+

Snapdragon 8 Gen 2 performs like a champ

+

Great design

+

Relatively fast wireless charging

+

One UI comes with nice foldable quirks

+

Base model comes with 256GB of storage

+

Water resistance
Cons
-

Battery life could be better

-

Cover screen takes some setting up

-

Still only two rear cameras

-

No dust resistance

-

Only 25W wired charging
Why you can trust Android Central Our expert reviewers spend hours testing and comparing products and services so you can choose the best for you. Find out more about how we test.
They say that size doesn't matter, but with the new Galaxy Z Flip 5, it seems Samsung would disagree, and honestly, I would too. With other clamshell foldables launching with ever-increasing cover screens in 2023, it was time Samsung gave its Flip series some love to keep up with the competition.
The new Galaxy Z Flip 5 has probably seen the most change from Samsung's latest lineup of devices, thanks to the large external screen that takes up much of the phone's cover panel. The company follows after the likes of Motorola and OPPO, giving users more ways to use their phones without actually opening their phones.
Samsung has upgraded the Z Flip 5 in other ways, with a refined design and new chipset, but aside from the enhanced cover screen experience, the phone seems more or less like a Galaxy Z Flip 4 Plus, if anything. That's not necessarily a bad thing, as the upgrades it did make are fairly significant, but I can't help but feel like Samsung could have done more with the Flip to make it more competitive in a market filling up with more impressive foldable phones.
So, should you buy the Galaxy Z Flip 5? Well, despite some reservations, I'm inclined to say you should, and I'll tell you why.
About this review
I've been using the Lavender colorway of the Samsung Galaxy Z Flip 5 since July 26, 2023, on the T-Mobile network in Seattle, Washington.
Since starting the review, there have been no updates to the software. My review Z Flip 5 was running Samsung One UI 5.1.1 (built on Android 13) with the July 2023 security patch.
Samsung provided the Z Flip 5 review unit to Android Central.
Samsung Galaxy Z Flip 5: Price and availability
Samsung launched the Galaxy Z Flip 5 on July 26, 2023, after which it immediately became available for preorder. Galaxy Z Flip 5 sales begin on August 11.
The phone starts at $999 unlocked for the base model with 256GB of storage. It can be purchased directly from Samsung, through carriers, and at retailers such as Amazon and Best Buy. There are also various Galaxy Z Flip 5 deals that you can take advantage of while preorders are still open.
The Galaxy Z Flip 5 is available in several different colorways, including Mint, Graphite, Cream, and Lavender. Availability may vary between carriers, retailers, and regions. Additional colors can be purchased exclusively through Samsung, including Gray, Blue, Green, and Yellow.
Samsung Galaxy Z Flip 5: Design
If you're familiar with the Galaxy Z Flip 4 or even its predecessor, then you won't find any drastic changes to the Galaxy Z Flip 5 in terms of its overall design. Aside from the cover panel that sports a rather larger display, the phone keeps its design changes fairly minimal, which isn't really a bad thing. I'm not a big fan of the boxy design and squared-off edges, but the Flip looks rather classy. I like the way that light bounces off the shiny aluminum frame of my rather pastel Lavender unit.
Despite the same boxy design, the Z Flip 5 does have one benefit over its predecessors; a new hinge. Thanks to Samsung finally adopting a waterdrop-style hinge design that other OEMs have long used, the company is finally able to make the Z Flip 5 close more or less completely flat and without an unsightly gap. This makes the phone overall thinner than its predecessor, and at 15.1mm, it's as thin as the Motorola Razr Plus. This should make it easier to avoid getting dust and whatnot in the display, which can lead to some expensive repairs.
And despite the new hinge, Samsung was able to retain Flex Mode, which lets you hold the phone open at various angles for video calls, selfies, watching videos, and more. That said, the drawback is that the phone takes a bit of effort to get open with one hand, to the point that I sometimes find myself dangerously flicking it open.
The Z Flip 5 is also pretty hefty at 189g. It's protected by a rather durable Armor Aluminum frame and Gorilla Glass Victus 2, so you shouldn't have to worry too much about drops. I recently had quite the scare when I almost literally flung the phone off a table and onto my apartment's hard floor. Thankfully, there are no cracks or scratches, and I was only left with the reminder that I should be using a Galaxy Z Flip 5 case to protect this $1000 phone.
Lastly, you'll find the usual bells and whistles around the frame of the phone. Volume rocker, power button/fingerprint sensor, mics, USB-C port, speaker grille, and SIM tray. On the cover panel, the only protrusion is the dual camera sensors, which I'll get to later.
Overall, the Z Flip 5 is a nice-looking phone that will surely stand out. I can't tell you how many times I've had people come up to me to ask about it.
Samsung Galaxy Z Flip 5: Display and cover screen
Among the things, Samsung kept the same is the primary display. Measuring at 6.7-inches, it's the same size as its predecessor, with the same 120Hz refresh rate and the same Full HD+ resolution. Nothing particularly wrong here, as that's more or less par for the course when it comes to many of the best Android phones. It's as good of an OLED display as you'd expect from Samsung.
That said, it would be nice to see Samsung flirt with higher refresh rates like the 165Hz panel on the Razr Plus or even the 144Hz panel on the cheaper Razr (2023), but I digress. It's a nice display.
Part of what makes it nice is the bump in peak brightness, which has been increased to 1750 nits. While you won't really see this level of brightness often, the screen is plenty visible in various environments, even outdoors. That said, the PET screen protector that comes pre-installed on the phone is a bit reflective, which can make it difficult to see in direct sunlight, but most of the time, I have no problem viewing content when out and about.
What I can't really speak on is the PWM sensitivity that my colleague Nick Sutrich has been dealing with. It's not something that bothers me at all, but I understand he is sensitive to the types of display dimming Samsung uses, which he points out in his Galaxy Z Fold 5 review. The Galaxy Z Flip 5 is likely using the same type of dimming, so just be wary if you're someone who is sensitive to that.
With the new hinge design, I expected the display to feature a rather minimal crease. Unfortunately, that's not really the case. The crease is very much present, both physically and visually, and to a level that surprises me quite a bit. It's had to miss when looking at the display, even if you're viewing content on it, as it can slightly warp what's on the screen. It doesn't ruin the experience but just be prepared.
As for the cover screen, which Samsung lovingly calls "Flex Window," I find myself at odds. On the one hand, it's great that Samsung is finally giving us a larger and more functional external display, and there's a lot to like about it. However, as I previously pointed out, the cover screen feels held back by Samsung's software, and for absolutely no reason.
Samsung still focuses on the widget experience, which is probably the best part of the cover screen. The widgets feel fresh, informative, and they animate well. There's also a cool pinching gesture to see all your available widgets at once. Customization options are also pretty nice, with various cover screen home layouts to choose from, as well as different clock styles for the always-on display.
The resolution may not be as high as you'll find on other cover screens, but it's incredibly bright, with a peak brightness of 1600 nits, so it's easy to see despite the rather reflective glass panel over the display. You also get a full keyboard to respond to messages, which is quite useful. And like the Razr Plus, Samsung has a selection of GameSnacks games like Stack Bounce that are fun time-wasters.
However, the positives mostly end there, as Samsung's software limits or hides much of what you can actually do on the display. For example, Samsung limits the full app experience to just a few apps like YouTube, Google Messages, and Netflix, but you have to activate these in Samsung's Labs (Settings > Advanced features).
However, if you want to be able to open nearly any other app on your phone, you have to go through a separate process with Good Lock, which requires more steps than it should, only to limit the experience still (can't open Google Wallet) and place these apps in a separate widget from the other apps activated via Labs. It's messy. And probably the most frustrating thing about it is that you can't activate the recent apps view to switch between open apps. Swiping up from the cover screen notch only closes/minimizes apps.
Image 1 of 4
Fortunately, once you finally get things up and running, the actual experience of running apps on the larger display is pretty good. Apps are fairly easy to navigate on the relatively smaller screen, meaning you can accomplish a lot without opening the phone. It would be nice if Samsung took that cool widget view and enabled that for actual apps, but I suppose that's asking for too much.
I could go on, but the gist of it is that the cover screen experience feels half-assed. The stuff that's good is great, but the experience is muddied by Samsung's inability to commit. All the pieces are there; Samsung just needs to put them together because the cover screen has so much potential.
Samsung Galaxy Z Flip 5: Specs and performance
Aside from the larger cover display, Samsung gave the Galaxy Z Flip 5 a new flagship processor. The Snapdragon 8 Gen 2 is a step up compared to the Snapdragon 8 Plus Gen 1 found in other clamshell foldables launched this year, although our testing didn't reveal a huge leap in performance. Still, that makes the Z Flip 5 possibly the most powerful flip phone on the market right now.
Samsung couples the chip with 8GB of RAM, which I have no problems with. The phone handles tasks and juggles apps without issue or overheating. Even when playing graphically intensive games like Honkai: Star Rail or Neverland at the highest settings, the phone only gets mildly warm, and it's usually confined to the top half.
Aside from one moment when the phone randomly restarted itself, the phone performs rather admirably. No notes.
Swipe to scroll horizontally
| Category | Samsung Galaxy Z Flip 5 |
| --- | --- |
| Display | 6.7-inch Dynamic AMOLED 2x, LTPO (1-120Hz), 2640 x 1080 resolution, 22:9 aspect ratio, 1,750 nits peak brightness |
| Cover display | 3.4-inch AMOLED, 60Hz, 720 x 748, 306 ppi, 1600 nits peak brightness |
| Operating System | Android 13 (One UI 5.1.1) |
| Chipset | Snapdragon 8 Gen 2 for Galaxy |
| RAM | 8GB |
| Storage | 256GB or 512GB |
| Battery | 3,700mAh |
| Charging | 25W wired charging, 10-15W fast wireless charging 2.0, 4.5W reverse wireless charging |
| Weight | 187g |
| Dimensions (folded) | 3.35 x 2.83 x 0.59 in. |
| Dimensions (unfolded) | 6.5 x 2.83 x 0.27 in. |
| Protection | Armor Aluminum frame, Gorilla Glass Victus 2 (cover display), PET screen protector (inner display), IPX8 water and dust resistance |
| Colors | Mint, Graphite, Cream, Lavender |
| Samsung.com exclusive colors | Gray, Blue, Green, Yellow |
While there aren't many internal changes besides the new chipset, I do appreciate that Samsung is bumping the base model to 256GB instead of keeping it at 128GB. This means you get double the storage of last year's base model for the same price. Since microSD card support isn't really a thing on most flagship Android phones, having more storage is always a good thing, especially when you don't have to pay more for it.
I will say that this is the first Samsung phone where I actually really enjoy the audio experience. The Z Flip 5 has dual stereo speakers with Dolby Atmos support, and normally I like to leave this feature off, but it's a rather nice treat for my ears when listening via the speakers or my earbuds. Even with the setting off, the Z Flip 5 still manages to sound fuller than what I've experienced on other Galaxy phones.
In terms of battery life and charging, the specs remain unchanged, which is unfortunate. Depending on your use, the 3700mAh battery can maybe get you through most of the day on a single charge, but I find that I can maybe get to the end of a work day before the Z Flip 5 is on its last legs. I average about five hours of screen-on time at most, which isn't great.
Unfortunately, sub-par battery life is common for clamshell foldables since OEMs have to squeeze two batteries between both halves of the phone. Still, after seeing a 4200mAh battery get squeezed into the OPPO Find N2 Flip, I can't help but feel like Samsung could have given us a little more juice to make up for the larger cover screen that the phone now has to account for.
Charging sits at 25W, which isn't terrible by foldable standards. I'm also pleased with the 15W wireless charging and reverse wireless charging support, although I never use the latter.
Samsung Galaxy Z Flip 5: Software
Samsung launched the Galaxy Z Flip 5 with One UI 5.1.1. To be honest, if you're familiar with One UI 5 (and, by extension, One UI 5.1), then you won't be blown away by the new software bump. In fact, I've been hard-pressed to really find anything worth mentioning with the new software, which seems to mostly benefit Samsung's other devices like the Galaxy Z Fold 5 and Galaxy Tab S9.
Still, despite the hate I receive from my colleagues (you know who you are), I actually really like One UI. I feel that, for the most part, Samsung makes very good use of space and does a good job of minimizing or condensing UI elements, so they're not taking up more space than they should. It's not perfect, and Samsung still bogs things down by pushing its own apps on you, but I feel that Google can learn a lot from One UI, particularly regarding foldables.
With the Z Flip 5, Samsung has a lot of flourishes that take advantage of the smaller foldable form factor. No, you won't find a taskbar like on the Fold 5, but when you're in an app and fold the device halfway, the app will shift up to the top half while the bottom half opens to various options for interacting with said app. With the Flex Panel, you can use the bottom half as a touchpad to interact with the top half, adjust volume, change brightness, open split-screen mode, and more. It can come in handy for things like media and video calls, which are aided by the ability to prop the phone up on its own
With media apps like YouTube and YouTube Music, the bottom half will open to a scrubber and various media toggles like fast forwarding and rewinding. Dismissing the Flex Panel when watching a YouTube video will leave the video on the top half while you can scroll through comments and recommendations on the bottom. It's little flourishes like this that set clamshell foldables apart from the more traditional phone, and it's clear that Samsung has polished the experience through its years of building foldables.
But beyond the little software touches added with the latest version of One UI, Samsung retains its impressive software support. The Galaxy Z Flip 5 will receive four OS upgrades and five years of security updates, which is very nice, even if Android 14 is already on the way to take up one of those upgrades.
Samsung Galaxy Z Flip 5: Cameras
The unfortunate aspect about clamshell foldables is that space is limited, so camera hardware tends to take a backseat. Thus, you won't find the most impressive set of cameras on the Galaxy Z Flip 5, but then again, that's not really the point.
Phones like the Z Flip 5 are mostly targeted more at younger generations who prefer to spend their time learning the latest TikTok dance, and the cameras on this phone are perfectly suited for that. The 12MP primary sensor is capable of 4K video at 60 fps, so your social media posts should come out looking crisp, especially since you can use the phone's Flex Mode to set the phone down and capture your video while previewing it on the large external display (another benefit of the increased size).
Swipe to scroll horizontally
| Cameras | Samsung Galaxy Z Flip 5 |
| --- | --- |
| Rear Camera 1 | 12MP wide, ƒ/1.8, 1.8μm, 83° FoV, OIS, Dual Pixel AF |
| Rear Camera 2 | 12MP ultrawide, ƒ/2.2, 1.12μm, 123° FoV |
| Selfie Camera | 10MP, ƒ/2.2, 1.22μm, 85° FOV |
You can also hold the phone like a camcorder while it's bent in half, which gives you a pretty good grip when shooting photos or videos. And while you can take some pretty decent selfies and videos with the primary sensors thanks to the cover screen, you can also turn on the cover screen preview when capturing an image of someone else so they can better orient themselves for the perfect picture.
The specs of the Z Flip 5 cameras are identical to last year's model, but Samsung says the new chipset should enable better processing for enhanced low-light capture. In my experience, the phone's cameras take perfectly adequate images with enough detail, color, and dynamic range that they'll require very little editing before throwing them up on Instagram.
Even the phone's shutter lag seems to have improved, which is something we noticed with the Galaxy Z Fold 5's camera. The Flip does a decent job of capturing a very active dog enjoying herself in a lake, whereas this would normally be tricky for other Samsung phones I've used, like the Galaxy S22.
Image 1 of 10
Low-light capture is pretty decent on both sensors, although the ultrawide camera doesn't quite impress me as much overall. I'm also not blown away by the phone's zoom, but it's also not horrible if you don't push it too far. Still, a telephoto camera would've been nice.
The Flip also takes decent portrait photos and does a good job of separating the subject from the background.
Compared to the Motorola Razr Plus, images from the Galaxy Z Flip 5 are much more balanced. I feel like the Razr does a better job in low-light thanks to the larger aperture, but the Flip can hold its own thanks to larger pixels. In the daytime, however, images from the Razr tend to be too bright, and colors get washed out, unlike the Flip.
Overall, you won't find the best pair of cameras on the Flip, which is unfortunate given how much you're paying for the phone. That said, image and video quality is perfectly fine for what you get, and Samsung does a good job of making the best out of a limited hardware situation.
Samsung Galaxy Z Flip 5: Competition
The Motorola Razr Plus is perhaps the Galaxy Z Flip 5's biggest competition, particularly in the United States. The phone has nearly identical hardware but sports a larger cover screen that offers a better app experience out of the box. It also comes with higher refresh rate displays and even has a vegan leather option to break up the monotony of glass.
That said, the Razr Plus has a slightly older and not as powerful chipset, and its battery life is not as good as the Z Flip 5. Motorola also has a shoddy reputation when it comes to software support, and support for the Razr Plus already can't compare to Samsung's software promise. Imaging also isn't quite as good on the Razr Plus, although low-light is quite superb.
Outside the United States, the Galaxy Z Flip 5 has to contend with foldables from the likes of Huawei, OPPO, and even Vivo with the X Flip, all of which have pretty impressive offerings in regions like Europe and Asia. Not to mention, Motorola also has a cheaper Razr available in other markets on the way to the United States.
Samsung Galaxy Z Flip 5: Should you buy it?
You should buy this if...
You prefer smaller flip-style foldable phones.
You like Samsung's One UI software.
You're coming from an older Galaxy Z Flip model.
You frequently post on social media apps like TikTok and Instagram.
You shouldn't buy this if...
You want the best cameras you can get on a smartphone.
You want multi-day battery life.
You're not yet sure about foldable phones.
You're not a fan of Samsung's Android skin.
Clamshell foldable phones are all the rage in 2023, and while Samsung's Galaxy Z Flip lineup has sat at the top for years, the Galaxy Z Flip 5 feels like it's playing catch-up. It doesn't help that it launched later in the year behind some pretty impressive foldables from Motorola, OPPO, Vivo, and others, but Samsung tried to differentiate it by giving the Z Flip 5 a top-notch Snapdragon processor and a more refined design.
Are the changes really enough? For the average consumer, probably. Aside from the useful yet confusingly implemented cover screen, the Galaxy Z Flip 5 is a great phone that does a lot of things well and looks good doing them. And frankly, there isn't enough competition, at least in the United States, to really get in Samsung's way.
For the most part, the Z Flip 5 is a joy to use, and I can't imagine anyone being disappointed that they bought this phone. After all, Samsung has years of experience under its belt, and while that may be more noticeable on its larger devices, sometimes it's the small details that make all the difference on a smaller phone like this.
The Samsung Galaxy Z Flip 5 is a step up from its predecessors, thanks to the large cover screen that lets you do much more without even opening the phone. From responding to text to taking selfies and even opening your favorite apps, the Z Flip 5 is almost like having two phones in one.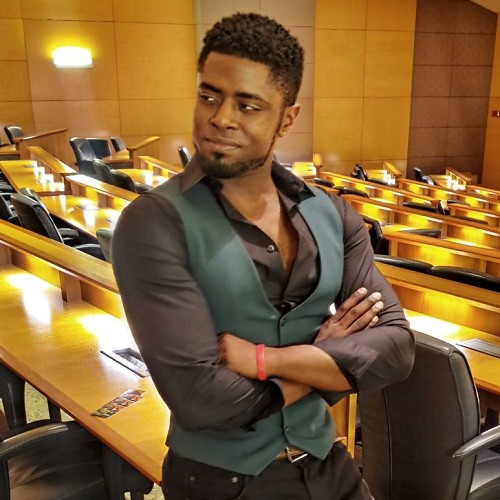 Derrek is a long-time Nokia and LG fanboy who loves astronomy, videography, and sci-fi movies. When he's not working, he's most likely working out or smoldering at the camera.
I had an original Razr years ago. YEARS ago when flip phones were first the rage and I loved it. Thin, light, fast, it was a great phone. I have to replace my Note 9 soon because it's doing wonky things lately and was considering the Z Flip, but I don't know. For me, the Razr is looking pretty darned good too and I've been using Galaxies for awhile now. The only thing I think I'd miss with any new phone would be the pen since I still use that often. Other than that, I don't work now so don't utilize most of what's on the phone anyway. Decisions, decisions...

Reply

I had an original Razr years ago. YEARS ago when flip phones were first the rage and I loved it. Thin, light, fast, it was a great phone. I have to replace my Note 9 soon because it's doing wonky things lately and was considering the Z Flip, but I don't know. For me, the Razr is looking pretty darned good too and I've been using Galaxies for awhile now. The only thing I think I'd miss with any new phone would be the pen since I still use that often. Other than that, I don't work now so don't utilize most of what's on the phone anyway. Decisions, decisions...

Oh I totally get it. I used the Note 20 Ultra for a while, and it's a great phone. Although I did find I wasn't really using the S Pen. Having used both these new flip phones, it's definitely a difficult decision. I feel like they're both good in their own ways. And I really enjoy using the Razr even though I prefer One UI, but Samsung is kind of getting in its own way here

Reply