Samsung Galaxy Z Flip 6: Rumors, leaks, and everything we know so far
Already looking forward to the next Galaxy Z Flip.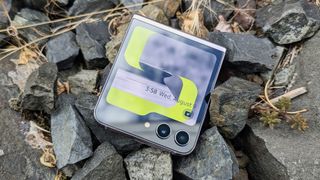 (Image credit: Derrek Lee / Android Central)
Samsung's new Galaxy Z Flip 5 is here, and the phone offers some interesting changes over its predecessor. Most notably, the phone has a more powerful chipset and a larger, more useful cover screen. There are some other changes, but internally, we have mostly the same phone, meaning we could be in for some bigger updates with its successor, tentatively named the Galaxy Z Flip 6.
Seeing as how we just got the Galaxy Z Flip 5, its successor is quite a ways away. But that doesn't mean we can't start speculating about what we could get when the Galaxy Z Flip 6 launches next year. For now, here are some of the things we think we could see, along with the features we would love to see, however improbable.
Samsung Galaxy Z Flip 6: Price & availability
The Galaxy Z Flip 5 was announced earlier than previous foldable launches from Samsung — on July 26 instead of within the first two weeks of August. The phone then went on sale on August 11. Assuming Samsung will keep a similar timeline, we can probably expect the Z Flip 6 to launch around the same time in 2024. Even if it's not exactly the same date, it will likely arrive in late July or early August.
For pricing, Samsung introduced a bit of a change with the Galaxy Z Flip 5. The starting price remained $999, but this got you double the storage of previous models — 256GB instead of 128GB. While the Z Flip 5 also offers a 512GB model, it's likely Samsung will retain the pricing and two storage options for the Z Flip 6.
Samsung Galaxy Z Flip 6: Design
The Galaxy Z Flip 5 brought a few design changes with the new hinge mechanism and cover screen, and we expect Samsung will double down on these changes, particularly the hinge, as the company has continuously worked to improve its durability.
Samsung stated that it was working on bringing dust resistance to its foldables, although it did not specify when that would happen. With competitors like the Motorola Razr Plus featuring dust resistance, it's possible Samsung could follow up with some level of protection with the Galaxy Z Flip 6.
As for the cover screen, the Z Flip 3 and 4 both feature the same size and design for the displays, so we expect Samsung will likely do the same with the Galaxy Z Flip 6, retaining the 3.4-inch cover panel and 6.7-inch main display.
What we don't know is what colors Samsung will launch the phone with. Each generation seems to have a different set of options to choose from, and there are plenty of attractive Galaxy Z Flip 5 colors, so we'll likely see new colorways when the Z Flip 6 launches.
It's also not clear if Samsung will keep the same boxy design as its predecessors, although this could make it stand out among its competitors.
Samsung Galaxy Z Flip 6: Specs
Since the Galaxy Z Flip 5 just launched, we haven't had much in the way of rumors for its successor. However, we can guess at some of the likely specs we'll see in the Z Flip 6. It will likely be powered by the Snapdragon 8 Gen 3, which is set to launch later this year and will likely power Samsung's upcoming Galaxy S24 series. We're not sure what sort of performance gains this chip will bring, but it will likely be a powerful phone.
The Galaxy Z Flip 5 retains the 8GB of RAM, which is par for the course for most flip-style foldables. While Samsung is likely to keep this on the Z Flip 6, the company could finally bring us a 12GB variant. And on that note, Samsung could finally provide a 1TB variant of the phone.
The battery has remained the same between the Z Flip 5 and its predecessor. With flip-style phones, it's hard to stuff larger-capacity batteries into such a limited space since OEMs have to use two separate batteries. That said, companies like Motorola and OPPO have managed to include larger batteries in phones like the OPPO Find N2 Flip. It's not outside the realm of possibility that Samsung would give the Z Flip 6 a larger battery.
However, we expect charging speeds to remain the same. Samsung isn't known to push the envelope here like its competitors.
Samsung Galaxy Z Flip 6: Cameras
One change we do expect is an upgraded camera system. A very early rumor hints at the possibility that we could see a 50MP primary camera instead of the tried and tired 12MP sensor we've had for the past two generations (previous Z Flip models also used smaller 12MP sensors). The phone would likey use pixel binning to capture 12.5MP images, but the added resolution could bring in more detail and possibly more light.
There are no details on other cameras, but we can at least expect a secondary sensor for ultrawide shots. What we're not sure of is the possibility of a third rear sensor, possibly for telephoto shots. The OPPO Find N3 Flip recently launched with a triple camera setup, and even Huawei has a flip phone with three rear sensors, so Samsung would want to do the same if it wants to keep up with the competition.
Samsung Galaxy Z Flip 6: Wishlist
The Galaxy Z Flip 5 was a big step forward for the Flip lineup, but it still falls short in some areas. Here are some of the features and specs we hope to see in the Galaxy Z Flip 6 that will surely keep it well ahead of the competition.
Better battery life
The battery on the Galaxy Z Flip 5 isn't terrible, but it could be better. Getting a full day out of a charge isn't common, and we would love to see Samsung improve on this front. This would likely include larger capacity batteries and a more efficient chipset.
It's not clear how much the next Snapdragon chipset will improve on the efficiency front, but that could also help prolong battery life on the next Flip.
A more functional cover screen
For some reason, Samsung makes it more complicated than it has to be if you want to be able to run full apps on your cover screen. This could be fixed with a simple update, but at launch, it really hinders the potential of the Galaxy Z Flip 5. Like the Razr Plus, Samsung really needs to lean on the usability of the cover screen from day one.
That said, once you are able to get through the hoops to set up full apps on the cover screen, they run quite well. We just wish the experience was available out of the box.
Additionally, 60Hz is fine, but we should have a higher resolution and refresh rate on the cover screen to showcase apps and videos better.
More cameras
We're starting to see more flip phones launch with three rear cameras, and while its not too common just yet, we would like to see the Galaxy Z Flip 6 arrive with a telephoto lens. Even if it's just 3x zoom, it would offer more flexibility when taking pictures, and it's something that should com standard on a $1000 phone, even if it flips and folds.
Dust resistance
Samsung's foldables are among the most durable you can buy. The offer enough water resistance that they can be fully submerged without batting an eye. However, it's not quite the same situation with dust resistance, and without an official rating, we're left to anxiously handle our devices when at the beach or on a hike.
The company is working on dust resistance for future foldables, but it really needs to come sooner rather than later.
Some design changes
I don't know about you, but boxy phones aren't very comfortable to hold, and the Z Flip 5 is no exception. Samsung should revamp its design so that the Flip 6 has more curves and less sharp edges to make it more comfortable in the hand.
I would also like to see Samsung introduce more matte color options instead of the fairly glossy rear panels. This could help improve how the phone feels when in hand.
Better displays
Samsung has mostly stuck with 120Hz OLED panels on its flagship phones, but we would love to see Samsung take a chance with higher refresh rates like 144Hz or even 165Hz. This would be a win for gamers and allow the Galaxy Z Flip 6 to capture another audience.
Samsung also needs to work on how its displays PWM display flicker. People with PWM sensitivity may fall victim to Samsung's displays, which have been a problem for my colleague Nick Sutrich. You can find plenty of phones great for PWM-sensitive folk, but Samsung devices are not among them. We would love to see the company tackle this like other Android OEMs have.
Get the Android Central Newsletter
Instant access to breaking news, the hottest reviews, great deals and helpful tips.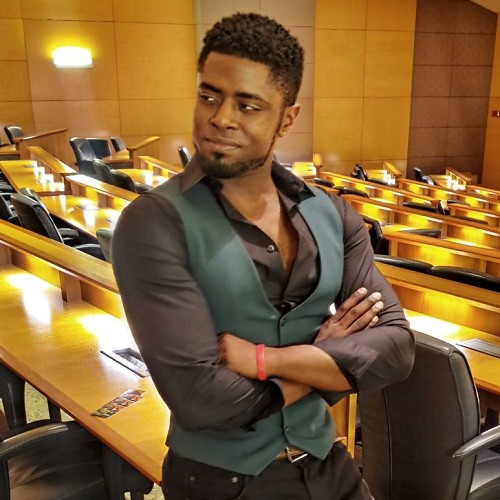 Derrek is a long-time Nokia and LG fanboy who loves astronomy, videography, and sci-fi movies. When he's not working, he's most likely working out or smoldering at the camera.
Now that Samsung's Galaxy Z Flip 5 is in consumer hands, it's time to start looking at Samsung's next flip-style foldable. What will the Galaxy Z Flip 6 bring? Here are some thoughts.

Samsung Galaxy Z Flip 6: Rumors, leaks, and everything we know so far : Read more

If the rumours are true, the Flip 6 could be a downgrade from the 5 outside the US.

Reply