Apple Watch Ultra 2 vs. Samsung Galaxy Watch 5 Pro
For serious athletes and adventurers, it doesn't get much better than the Apple Watch Ultra 2 or Samsung Galaxy Watch 5 Pro.
The serious athlete's watch
For serious athletes and outdoor adventurers, there's no better watch than the Apple Watch Ultra 2. It's ultra-rugged in design, meeting military standards, so you can use it just about anywhere. It offers advanced features, from dual-frequency GPS to triathlon tracking. And it has tons of useful safety features, too.
For
Ultra-rugged design for any situation and setting
Extreme water resistance
Decent battery life
Ultra-bright screen
Against
Expensive
Might be more than some people need
Much bigger on the wrist
Samsung Galaxy Watch 5 Pro
For Android adventurers
If you have an Android phone, particularly a Samsung Galaxy device, the Samsung Galaxy Watch 5 Pro is a good equivalent for athletes and outdoor adventurers. It has a similarly rugged design, can track more than 90 workouts, and offers advanced sleep tracking. It's not quite as rugged, but it will do the trick.
For
Durable design
Advanced sleep coaching
Use Bespoke Studio to personalize the look
Decent battery life
Against
Feels heavy on the wrist
Not comfortable to sleep with
Sensor makes it extra thick
Not a huge upgrade from the Galaxy Watch 5
When comparing the Apple Watch Ultra 2 vs. Samsung Galaxy Watch 5 Pro, both are designed for serious athletes and outdoor adventurers. They are among the most premium smartwatches you can buy, with tons of added features and functions for those who will make good use of them.
If you fall into this category, you might be wondering which you should get. Naturally, this will largely depend on your phone since the Apple Watch Ultra 2 only works with iPhones, and the Samsung Galaxy Watch 5 Pro only works with Android devices (and is best suited with Samsung Galaxy phones). But if you have both or are still considering which way to go, we're here to help.
Apple Watch Ultra 2 vs. Samsung Galaxy Watch 5 Pro: Their designs
Why you can trust Android Central Our expert reviewers spend hours testing and comparing products and services so you can choose the best for you. Find out more about how we test.
First off, let's look at the design of these two smartwatches. Since they are both made for serious adventurers, durability is of the utmost importance.
The Apple Watch Ultra 2 certainly delivers in that department. It meets MIL-STD 810H standards for water and dust resistance. In fact, it can be used down to a depth of 100 meters, which means even divers can track their underwater exploration (up to 40 meters for recreational scuba diving). It also has an operating temperature of -4°F to 131°F and can handle altitudes from 500 meters to 9,000 meters, so there's really no place you can't use this watch.
Constructed with a lightweight 49mm titanium case (note this is larger than other Apple Watches, so it might not be ideal for thinner wrists), it also features a rugged, corrosion-resistant sapphire crystal display. The 1.91-inch 502 x 410-pixel OLED square Retina display is just about the brightest you'll find in a smartwatch: it can reach as high as 3,000 nits in peak brightness, making it more easily readable in bright sunlight while you're hiking up the mountains or running on a trail. But it can also go as low as 1 nit in night mode for easy reading in dark settings and even automatically dims once you're in the dark.
The square face has a ton of real estate to view all your pertinent stats in real time, including the ability to show more information along the edges of the display. This is paired with new watch faces that can show dynamic information like altitude, depth, and seconds. There are tons of watch faces from which to choose, so you can truly make the watch your own. The watch only comes in a single finish, however: Natural Titanium.
Alongside the screen is the traditional side-mounted Digital Crown that has a larger diameter than the Crown on other Apple Watch models along with coarse grooves, so it's easier to manipulate, even with ski gloves on, for example. Additionally, it has a side Action button. This Action button can be used to do things like start a workout, mark a compass waypoint, or begin a dive. The side button activates safety features (we'll discuss those a bit later).
You can choose from a carbon-neutral case and band (look for a label on the packaging), and there are several band types you can get the watch with from the get-go, depending on how and where you will mostly be using it. The Trail Loop band, for example, is ideal for runners and exercising, the Alpine Loop for trails, and the Ocean Loop for swimming and diving. As with other Apple Watches, there's also a host of other bands to choose from, including options from both Apple and third-party brands.
Get up to 36 hours of battery life with the Apple Watch Ultra 2, up to 72 hours in low power mode, or up to 17 hours in low power mode while using workout tracking, which is the longest ever in an Apple Watch (same as the previous generation Ultra model). It also supports fast charging, and you can opt for a cellular version of the smartwatch if desired.
The Samsung Galaxy Watch 5 Pro is pretty rugged, too, with a titanium case and tough, scratch-resistant sapphire crystal glass. It meets the same MIL-STD 810H military standards for durability. It's also water-resistant but only has the standard 5ATM rating, which means you can't go quite as deep or dive with this watch as you could with the Apple Watch Ultra 2. If you're a diver, this will be a crucial differentiator for you.
The watch is slightly smaller at 45mm, which might make it a more attractive option for those with thinner and smaller wrists. It's lighter than the Apple Watch Ultra 2 and has a round versus square face. Keep in mind that in his review, Android Central's Michael Hicks says he finds the watch too thick when the sensors are on. He also notes that the specified weight doesn't include the magnetic D-Buckle Sport band for the Galaxy Watch 5 Pro, which actually makes it heavier than the Apple Watch when you take this into account. He also finds the D-Buckle irritating to readjust and says it requires constant readjustment based on the task at hand. The extra thickness, he adds, makes it likely for the Samsung Galaxy Watch 5 Pro to catch on things like doorways. The rugged build helps, but you might want to invest in a case or added screen protection, just in case.
There are two side buttons to complement the touchscreen, and it comes in three finish options: Graphite, Sapphire, or Silver. You can also use the Bespoke Studio to customize a one-of-a-kind watch look, a unique feature Samsung offers across various product lines, from home appliances to smartwatches.
The screen is smaller at 1.36 inches and boasts a slightly lesser resolution at 450 x 450 pixels. Peak brightness is only 1,000 nits, however, so it likely won't be as readable in direct sunlight. You also won't get the automatic adapting to darkness that you would with the Apple Watch Ultra 2 either. It's an always-on screen as well, and the bands are interchangeable, so you can swap it out for different options to meet your style and functional needs.
The battery capacity is 590mAh, and while Samsung doesn't publish exact battery life, Hicks confirms that it's about 2.5 days per charge with normal use, which puts it in and around the same ballpark as the Apple Watch Ultra 2 and a step up from the Galaxy Watch 5 (one of the reasons to opt for this model instead if you're deciding between those two). It also supports fast charging, and there's a cellular option if desired.
Apple Watch Ultra 2 vs. Samsung Galaxy Watch 5 Pro: A rundown of specs
Before we dive into the health, wellness, and fitness features, let's break down the specs to see how they look compared to one another.
Swipe to scroll horizontally
| Header Cell - Column 0 | Apple Watch Ultra 2 | Samsung Galaxy Watch 5 Pro |
| --- | --- | --- |
| Compatibility | iOS 17 or higher | Android 8.0 or higher |
| OS | watchOS 10 | Wear OS 3.5 |
| Colors | Natural Titanium | Graphite, Sapphire, silver |
| Swappable Bands | Yes | Yes |
| Sizes | 49 mm | 45 mm |
| Battery Life | Up to 36 Hours (72 Hours in Low Power Mode) | Up to Approx. 2.5 Days |
| App | Apple Watch, Apple Fitness, Apple Health | Galaxy Wearable, Samsung Health |
| Heart Rate Monitoring | Yes | Yes |
| Stress Tracking | Yes | No |
| GPS | Built-in | Built-in |
| Sleep Monitoring | Yes | Yes |
| Swimproof | 10ATM | 5ATM |
| Phone Notifications | Yes | Yes |
| Blood Oxygen | Yes | Yes |
| Heart Rate | Yes | Yes |
| Mobile Pay | Yes | Yes |
| Storage | 64GB | 16GB |
| Screen Size | 1.91 inches | 1.36 inches |
| Screen Type | Retina OLED | Super AMOLED |
| Screen Resolution | 502 x 410 | 450 x 450 |
| Peak Brightness | 3,000 nits (down to 1 nit) | 1,000 nits |
| Dimensions | 1.9 x 1.7 x 0.56 inches | 1.79 x 1.79 x 0.41 inches |
| Weight | 61.4 grams | 46.5 grams (closer to 73 grams with the D-Buckle) |
Apple Watch Ultra 2 vs. Samsung Galaxy Watch 5 Pro: Sports, fitness, and more
When it comes to tracking all types of sports and fitness activities, both the Apple Watch Ultra 2 and Samsung Galaxy Watch 5 Pro excel in this department.
The Apple Watch Ultra 2 can track all the typical stats, from heart rate to stress, various workouts and activities, ECG, blood oxygen, sleep, and more. Everything is powered by the S9 SiP and dual-core CPU with 5.6 billion transistors and a quad-core neural engine. This makes the watch faster, more responsive, and overall easier to use.
It has a GPS antenna and dual-frequency GPS system for accurately tracking runs, cycles, and other activities without needing your phone, even in more dense, rural environments. It can also connect to cycling accessories like power meters via Bluetooth and offers advanced and detailed cycling metrics. Track heart rate zones while working out, set multisport workouts, and there's support for third-party fitness apps as well. There are also advanced running metrics and track detection.
For swimmers, as noted, this model is ultra-waterproof, so you can swim longer and deeper. Divers will appreciate that you can dive down to a depth of 40 meters and even receive water temperature readings. There's also a depth gauge that provides real-time measurements of underwater depth so you can keep track. The Apple Watch Ultra 2 is an EN13319-certified diving accessory with a full-featured dive computer included.
Additionally, there's a detailed compass app and advanced mapping details. If you're traveling in darker environments, there's even an option to temporarily double the flashlight brightness. The new double tap feature, meanwhile, makes it simple to trigger a workout, answer a call, or perform other actions one-handed so you can continue doing your activity without interruption.
In terms of workouts, you can use your own from a third-party app or subscribe to Apple Fitness+, which has tons of workouts from which to choose, ranging from HIIT to strength training, cycling, yoga, mindfulness, and more. Once you initiate a workout in Apple Fitness+, you can seamlessly track it on the Watch. You can also use the Apple Fitness app to connect with friends, compete, and share progress towards goals.
Apple Watch Ultra 2, like other Apple Watches, focuses on Rings, including Move (calories burned), Exercise (workout time), and Stand hours. You can set goals for each, adjust as needed, and work towards closing the rings each day. Use the Apple Health app, meanwhile, to view all your daily stats as well as trends over time, and the Apple Watch app to adjust settings on the watch from your phone.
Running on Wear OS 3.5, the Samsung Galaxy Watch 5 Pro can track tons of workouts as well, including automatic workout tracking for some, like swimming and running (the Apple Watch Ultra 2, it should be noted, has automatic workout tracking as well). In all, the watch can track more than 90 exercises, which is actually significantly more than the Apple Watch (you'll only get about 20 and will have to choose "Other" or the closest workout type you can find if you're not doing one of the most common ones).
Hicks found using the Samsung Galaxy Watch 5 Pro a breeze, noting there's no lag when you queue up a workout or ask the watch to do something. There are workouts in the Samsung Health app, and no subscription is required, but the options are more limited. There are different exercise modes and cute animations along with settings for workout goals. Hicks loved using the Running Coach and audio coaching that helps you through. (Apple similarly has its Time to Run exercises with audible coaching, though this requires a subscription to Apple Fitness+).
There's GPS route tracking using the built-in GPS, including voice navigation, to help guide you along the way. Use the TrackBack feature to trace your steps back to where you started, which is ideal for hikers and boaters. Voice and vibration, meanwhile, guide you along the way via turn-by-turn directions. This is ideal for cyclists as well, especially when exploring unfamiliar areas and trails.
Along with tracking all the usual suspects as well, the Samsung Galaxy Watch 5 Pro has a BioActive sensor that the company says provides more accurate wellness readings. This is combined with the Bioelectrical Impedance Analysis sensor (BIA) that provides additional insights into your body composition, like your body fat and skeletal muscle.
In addition to basic sleep tracking, you also get advanced sleep coaching that provides tips, a checklist, detailed reports about your sleep habits and quality, and advice on how to improve. This includes a cute animal icon that compares your sleep patterns to everything from an exhausted shark to a sensitive hedgehog. However, Hicks found the watch uncomfortable to wear overnight, both due to the weight and the thickness that led to it digging into his skin at times. So, if sleep tracking is a priority, you might prefer the Apple Watch Ultra 2, even though its sleep tracking isn't as robust, or consider the slightly thinner Galaxy Watch 5 model instead.
Use the Galaxy Wearable app to track your progress, view stats, update the watch faces, and more.
Apple Watch Ultra 2 vs. Samsung Galaxy Watch 5 Pro: Other features of note
Both smartwatches have a few other features worth noting. The Apple Watch Ultra 2 has dual speakers, the second of which helps to boost audio volume for calls and when using Siri. There's also a three-mic array that helps in windy environments, while machine learning further filters noise to provide better voice clarity. Speaking of Siri, there's on-device Siri for asking to start a workout, for example. Coming later this year, you'll also be able to ask Siri for health details, like how well you slept the night before.
There are plenty of safety features, too. Tap the side button to activate an 86dB siren if you need help, which can be heard from as far as 600 feet away. There are also features like crash detection, emergency SOS, fall detection, and, new this year in the U.S., roadside assistance. These features can work even without a Wi-Fi or cellular connection if you subscribe to the satellite subscription, which comes as a free trial.
Naturally, you can also accept calls on the watch, get notifications from various apps, listen to Apple Music (even download playlists for offline listening), pay for items using Apple Pay and the Wallet app, and enjoy precision finding should you misplace your phone. You can explore and download tons of other third-party apps to the watch as well, with everything from workout apps to transportation, restaurants, and more.
The Samsung Galaxy Watch 5 Pro has additional features worth mentioning as well. It can be used as a camera controller with a compatible Galaxy phone (the Apple Watch Ultra 2 can do this, too). You can set a timer, and a unique feature is the ability to pinch to zoom in or use the rotating bezel before snapping the photo.
You can access tons of apps as well when connected to a Galaxy phone and download plenty of usability apps, including Spotify for music, the HERE WeGo navigation app, Samsung Pay, and more. There's also Samsung SmartThings to control compatible smart home devices (again, you can control compatible smart home devices with Apple Watch Ultra 2 as well). In addition to Google Assistant, there's also the Samsung Bixby virtual assistant. There's a QWERTY keyboard you can use to compose messages right from your wrist (Apple Watch Ultra 2 has this, too).
In terms of safety features, the Samsung Galaxy Watch 5 Pro has fall detection and the ability to set up SOS requests. But it doesn't have quite as robust a selection, nor satellite subscription options, as the Apple Watch Ultra 2.
Apple Watch Ultra 2 vs. Samsung Galaxy Watch 5 Pro: Which should you buy?
When it's time to decide between the Apple Watch Ultra 2 vs. Samsung Galaxy Watch 5 Pro, the decision really hinges on which phone you have or plan to buy. If you are open to either, you'll find notable differences between these two.
The Apple Watch Ultra 2 is the more expensive of the two watches, but it also comes with tons of advanced features. This is worthwhile if you will make use of them, but you'll be paying for more than you need if you don't. If you do a lot of outdoor and adventurous and/or water sports, often in inclement weather (hot or cold), climb mountains to high elevations, and do other similar activities, you'll find that the Apple Watch Ultra 2 is ideal. There are unique features like the built-in dive computer and subtle ones like the extreme brightness and thicker Digital Crown that will make it simple to manipulate and able to withstand just about anything you throw at it.
However, the Samsung Galaxy Watch 5 Pro is also a solid option for outdoor adventurers and athletes, too. The GPS route tracking and BackTrack features are ideal for runners, trail explorers, hikers, cyclists, and others. If you generally do simple (or complex) workouts at home or at the gym, it's also worth considering. But as Hicks points out, the Samsung Galaxy Watch 5 Pro isn't a huge leap up from the Galaxy Watch 5. So, if you want to save a few bucks, you can compare those two and make a decision.
If you are set on getting an Apple Watch but think the Apple Watch Ultra 2 is more than you'll need, consider the Apple Watch Series 9 or even the Apple Watch Series 8 (if you can find a good deal) instead. If the Samsung Galaxy Watch 5 Pro even seems like too much, you can also consider other smartwatches in Samsung's lineup or any of the best Android smartwatches available now.
For serious athletes and adventurers, however, the Apple Watch Ultra 2 is about the best you can buy right now. It does everything the Samsung Galaxy Watch 5 Pro can do and more. If you invest in Apple Fitness+, you'll get even more out of it, albeit at a much higher total price tag. The Samsung Galaxy Watch 5 Pro is about the closest Android equivalent you'll find from the brand within a similar price range. But if fitness, sleep tracking, and all-day comfort are what you're looking for, you might want to consider other models.
Serious adventurers only
The Apple Watch Ultra 2 might be tempting but don't spend more than you need to if you're not going to use all the added features. This includes things like a compass, dive computer, and high elevation options along with double the water-resistance. Otherwise, consider another model in the Apple lineup.
Samsung Galaxy Watch 5 Pro
A rugged Android option for athletes
The Samsung Galaxy Watch 5 Pro doesn't have quite as many features and impressive specs as the Apple Watch Ultra 2 when it comes to rugged build and water resistance, for example. But it's a solid option to consider for serious and casual athletes, albeit with some notable limitations.
Sign up for Black Friday email alerts!
Get the hottest deals available in your inbox plus news, reviews, opinion, analysis and more from the Android Central team.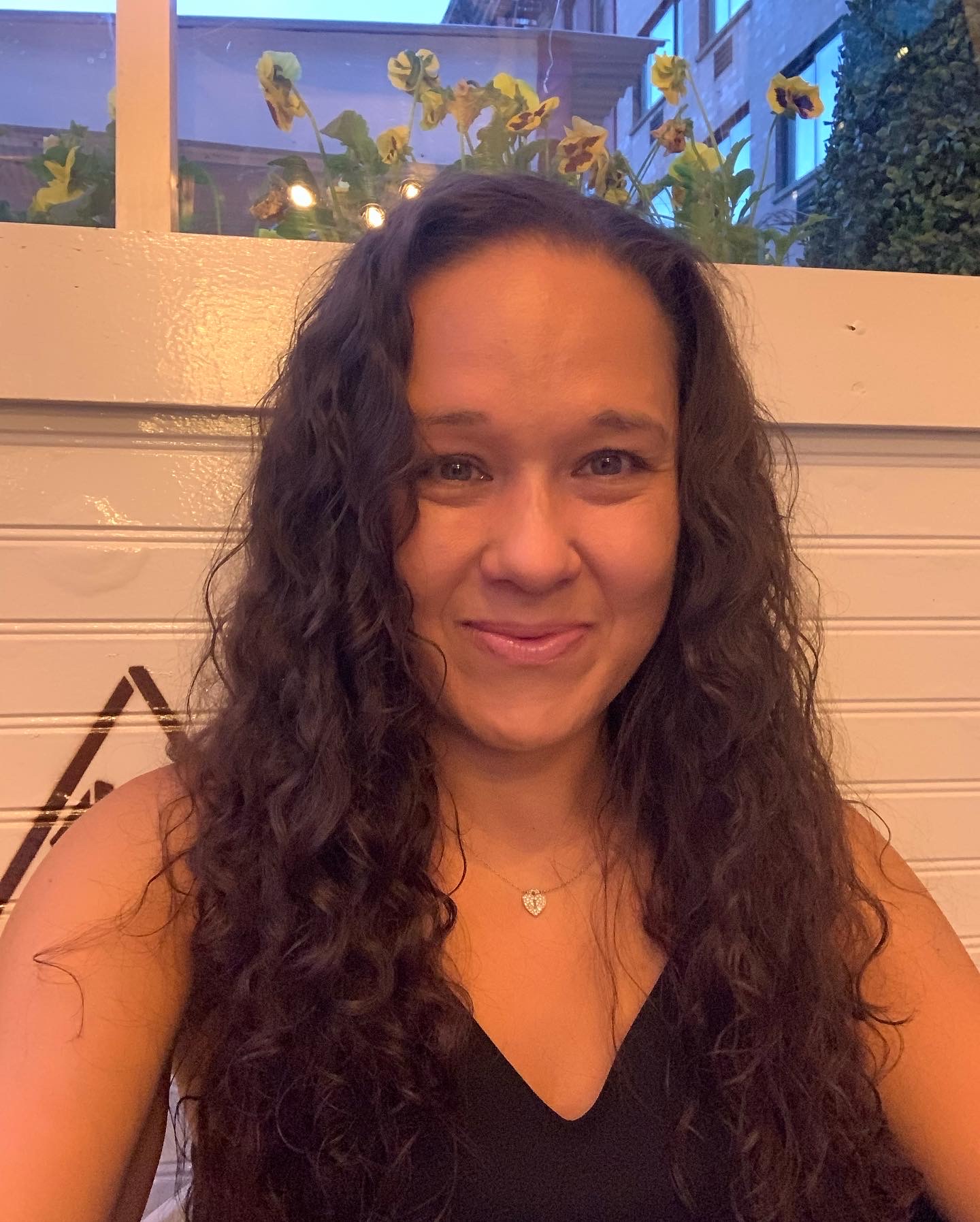 Christine Persaud has been writing about tech since long before the smartphone was even a "thing." When she isn't writing, she's working on her latest fitness program, binging a new TV series, tinkering with tech gadgets she's reviewing, or spending time with family and friends. A self-professed TV nerd, lover of red wine, and passionate home cook, she's immersed in tech in every facet of her life. Follow her at @christineTechCA.
How could anyone possibly be on the fence about these two watches? they each only work within their own ecosystems.

It's one thing to constantly tell us we're using the wrong phone, but at least try to make sense while doing it.

Reply