Best Google Home compatible devices 2023: Google Assistant smart devices
Choosing the best Google smart device for your isn't easy. Here's our top picks.
Alongside Alexa and Siri, Google Assistant reigns as one of the most popular smart assistants on the market, finding a home in compatible devices as diverse as smartwatches, phones, smart speakers, and beyond.
In addition to the devices it's built into, Google Assistant has integrations with hundreds, if not thousands, of other smart devices and services. What follows is a list of some of our favorites, broken down by category, from smart lights and home security to streaming services.
Smart lights
When you use some of the best smart lights, they are easy to set up and use and the most fun way to start building out your smart home network. Multiple brands, like Philips Hue, Govee, Nanoleaf, and more, offer complete collections of smart lighting solutions that work very well with Google Assistant.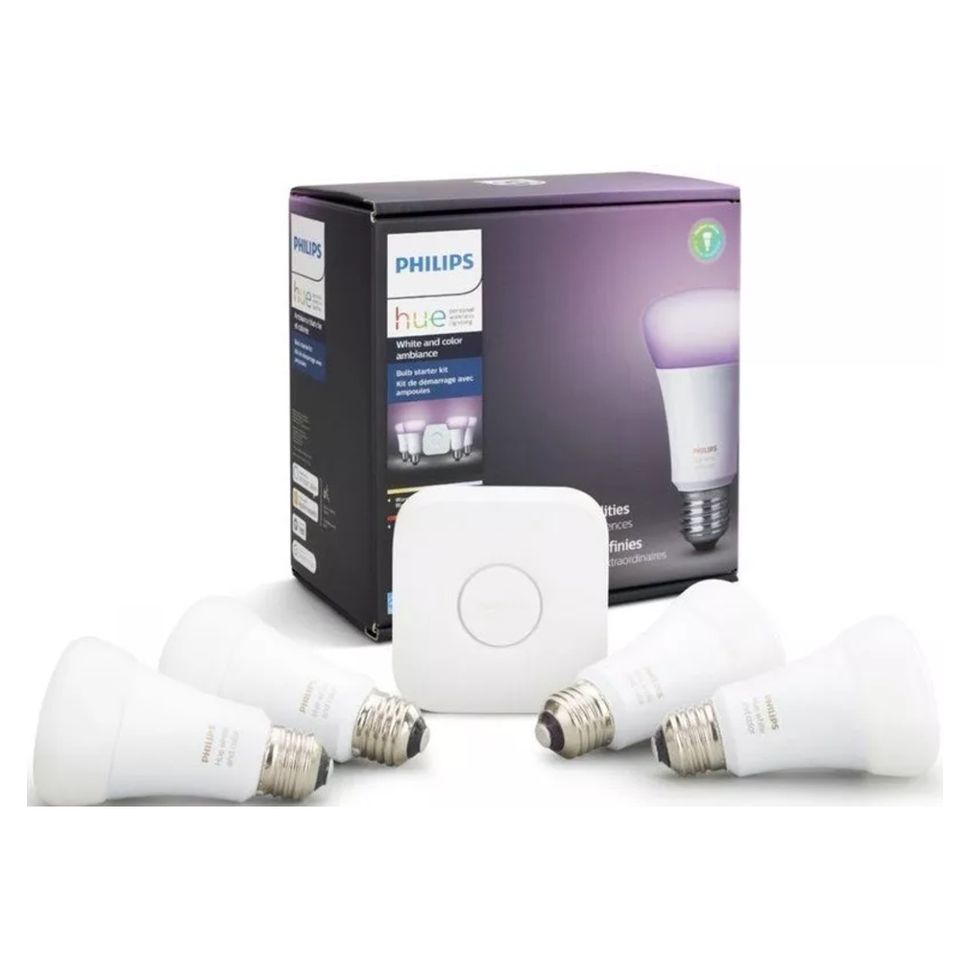 Philips Hue Multicolor A19 Starter Kit
Smart light starter kit
Philips is one of the leading manufacturers of connected lighting solutions for good reason. Philips Hue products are easy to set up and work like magic with custom voice controls using Google Assistant. This pack of multi-color bulbs is a good starting point, which comes with the necessary Philips Hue Bridge if you want more advanced controls. Once the Bridge is set up, it acts as a hub for connecting up to 50 of the best Philips Hue lights.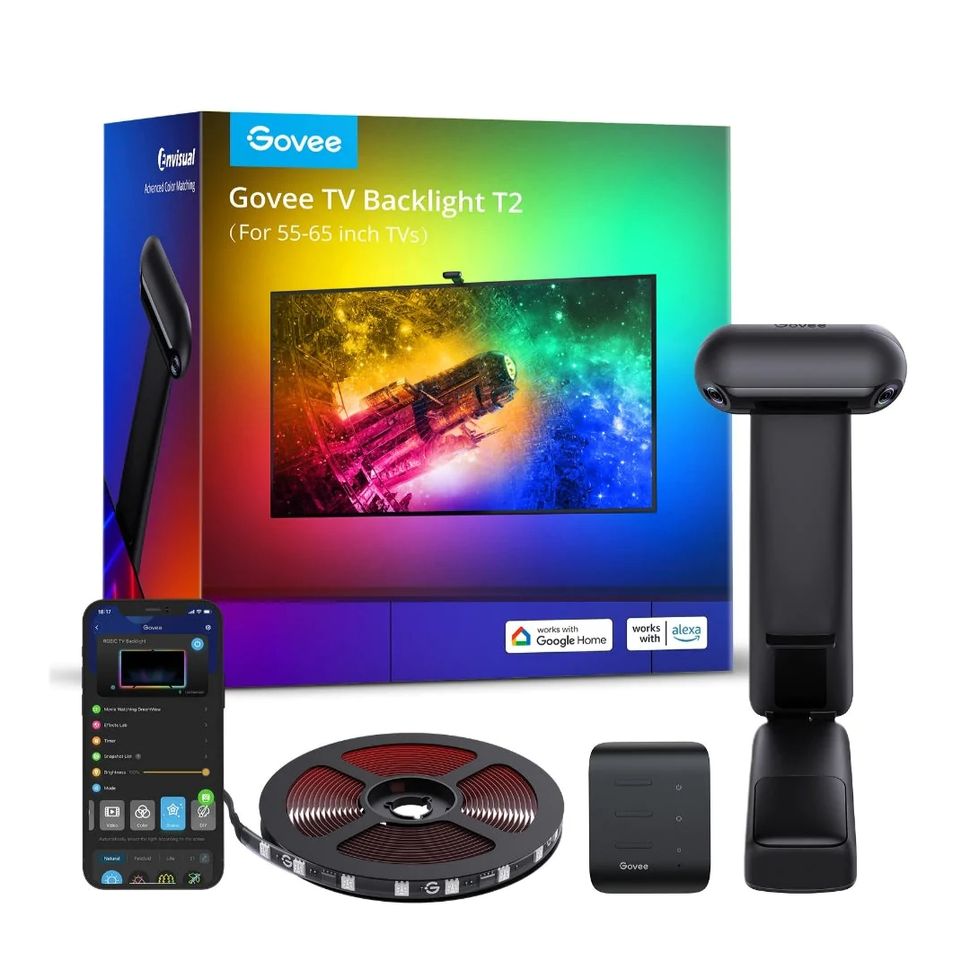 Govee Envisual TV Backlight T2
Take movie night to the next level
LED strips offer an excellent way to liven up any home theater or desk space with customizable color light shows. But when you add in the impressive dual-camera setup for the Govee Envisual TV Backlight T2 system, your television-watching experience becomes even more immersive. Attach the LED light strip to the back of your TV, place the camera on top of the television, and after a quick setup in the Govee app, everything that happens on your TV will shine on your walls, expanding your watching experience.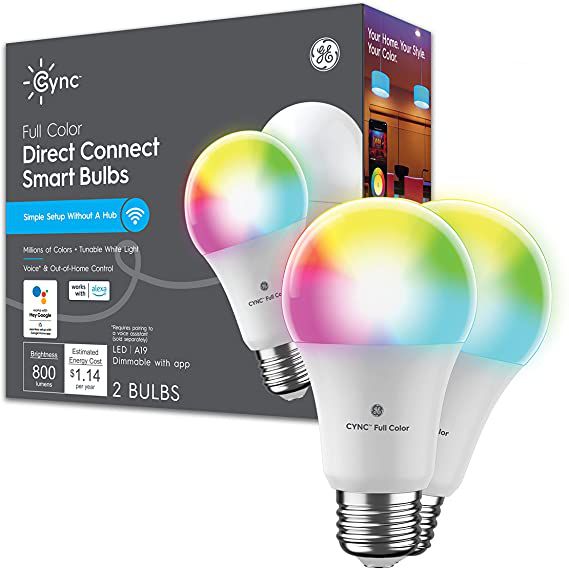 GE Cync Direct Connect Smart Bulbs
Affordable Hue alternative
GE Cync offers a complete line of excellent smart home devices that make setting them up very easy. Once the device is powered on, Google Assistant can recognize it and begin the setup process. You get vibrant colors and tunable whites from the bulbs that are controllable by voice, the Google Home app, or the Cync app.
Philips Hue Lily outdoor spot light
Take the party outside
Not everyone realizes that you can bring the functionality of Philips Hue lights to the outside of your house. One of our favorite devices for this is the Philips Hue Lily Outdoor Spot Light. Not only can it brightly illuminate your yard to ward off unwanted intruders, but you can set millions of colors to make light shows for backyard barbecues and dance parties with Google Assistant.
Add illumination to your walls
There are a lot of terrific Nanoleaf lights that come in many different shapes and sizes. But the Nanoleaf Shapes lights are some of the most unique because they come in four different options that can be mixed to create highly custom wall lighting designs by sticking them directly to any flat surface. They offer impressive color transitions and are more all controllable with Google Assistant of the Nanoleaf app.
No hub required
LIFX bulbs are some of our favorites because they look great and integrate directly with Google Assistant without a hub. They can show 16 million colors in various shades and touches of warmth and are built to last. LIFX claims these bulbs should last you for over 23 years, so they definitely pay for themselves.
Home automation
Home automation is an extensive category that includes things like Wi-Fi-connected plugs, thermostats, utility sensors, and much more. We've highlighted some of our favorite systems to get your home running on all cylinders. All of these products work with Google Assistant for voice controls.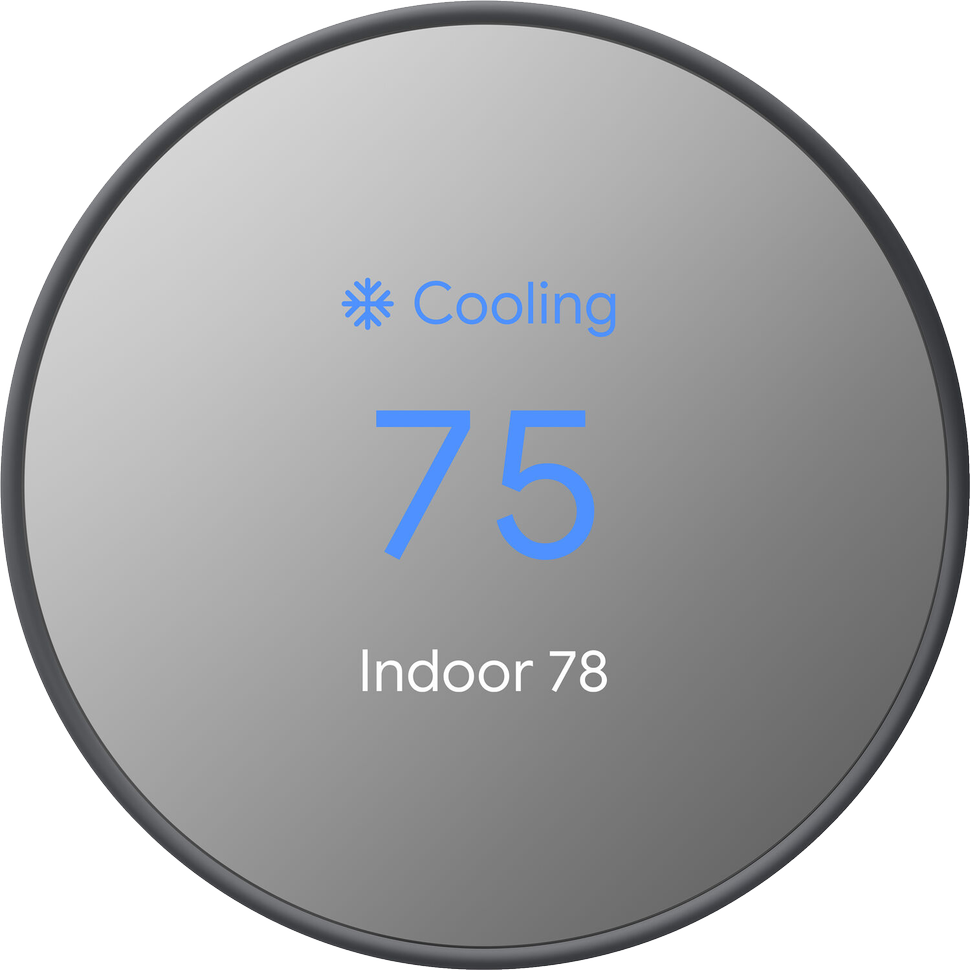 Keep your cool
You will notice a pattern of us picking many first-party Google and Nest products, but that's because they work incredibly well with Google Assistant. For example, Nest popularized the category of smart thermostats, and the Nest Thermostat is our pick for the best Google Assistant home automation device. With Google's AI smarts and Google Assistant looking after you, keeping cool or staying hawt has never been easier. You can save a few bucks with the Nest Thermostat E and get many of the same features.
ecobee Smart Thermostat Premium
Temperature balance
There are a ton of smart thermostats on the market, but if you are looking for a Nest alternative that works with Google Assistant, and after reviewing the ecobee Smart Thermostat Premium — it's clear this is worth a look. This model includes a smart sensor to monitor spaces away from the thermostat itself, which can help regulate your home's temperature more efficiently. The large display makes using the improved interface a breeze. Plus, it can even monitor the air quality in your home.
Smart sprinklers
Speaking of efficient and effective use of your home utilities, water usage is one of the areas we're perhaps least efficient at. When it comes to keeping on top of sprinklers that may be on automatic settings, that can be even more of a challenge. However, the Rachio 3 system claims that its smarts can help you save up to 50% on your monthly water bill.
Flume 2 Water Leak Detector
Catch that leak
If you've ever experienced a flood in your home, you know how important it can be to do everything you can to avoid it from happening again. Flume 2 does this with a unique system that immediately detects and alerts you. You can get notifications in the app or check on and control the system with Google Assistant. While it isn't able to shut off your water, you'll have the information ASAP so you can take steps to stop the water.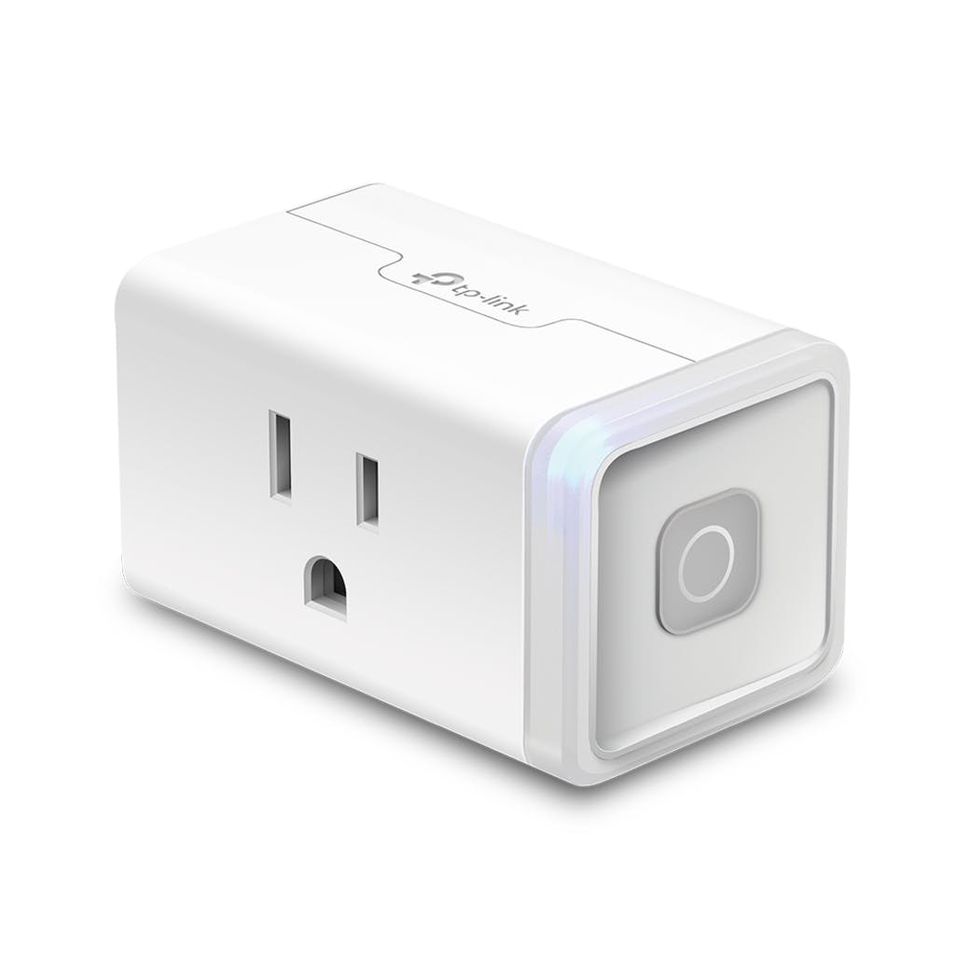 TP-Link Kasa Smart Plug Mini
Make any lamp smart
This smart plug, available in a two-pack, is handy because its design saves room for another plug above or below it (depending on which you plug it into). It's great for using Google Assistant to turn off a pair of lamps at a time. Best of all, it's literally plug and play, with no hub required.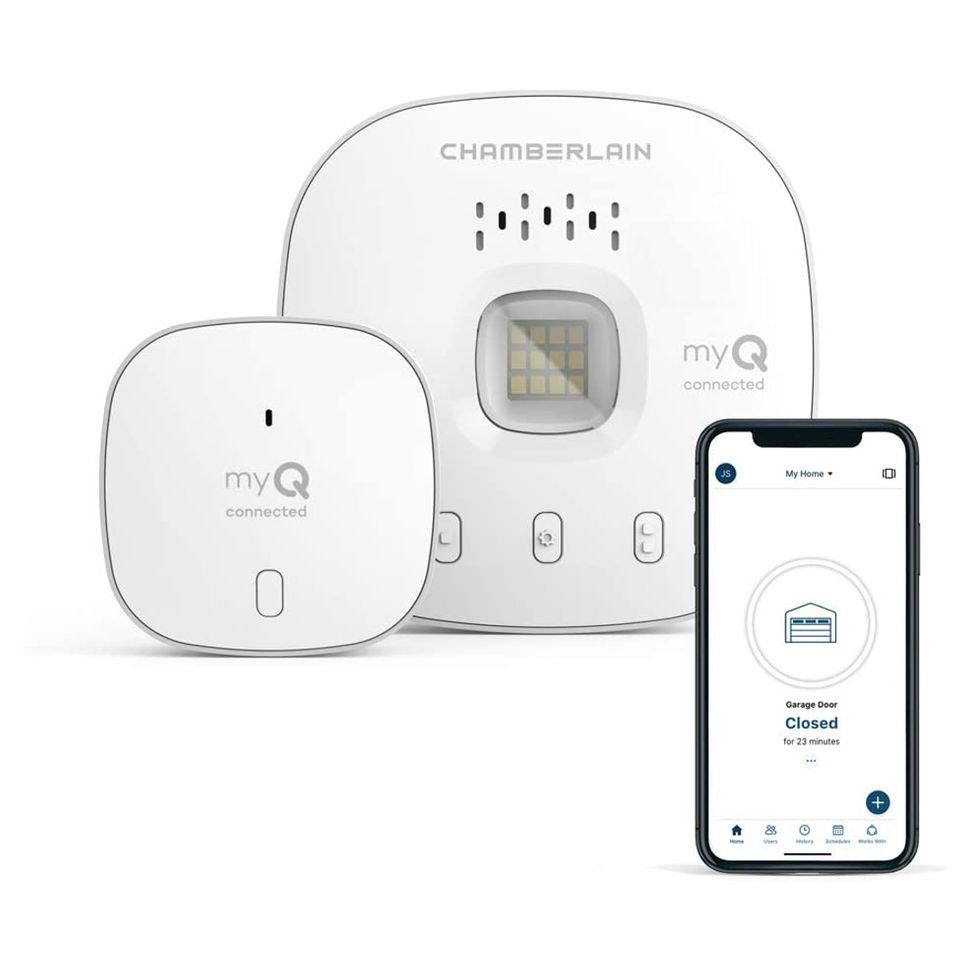 Chamberlin MyQ Smart Garage Door Opener
Garage control
This smart home garage hub from Chamberlain brings the ability to control most garage door openers with Google Assistant or your smartphone. The system can also send you real-time alerts, create schedules, and allow you to check the status of your garage door from anywhere.
Appliances
More Google Assistant-compatible smart appliances are hitting the market all the time. From vacuums to coffee makers, from ceiling fans to smartwatches, there is a smart appliance to work with Google Assistant for any room.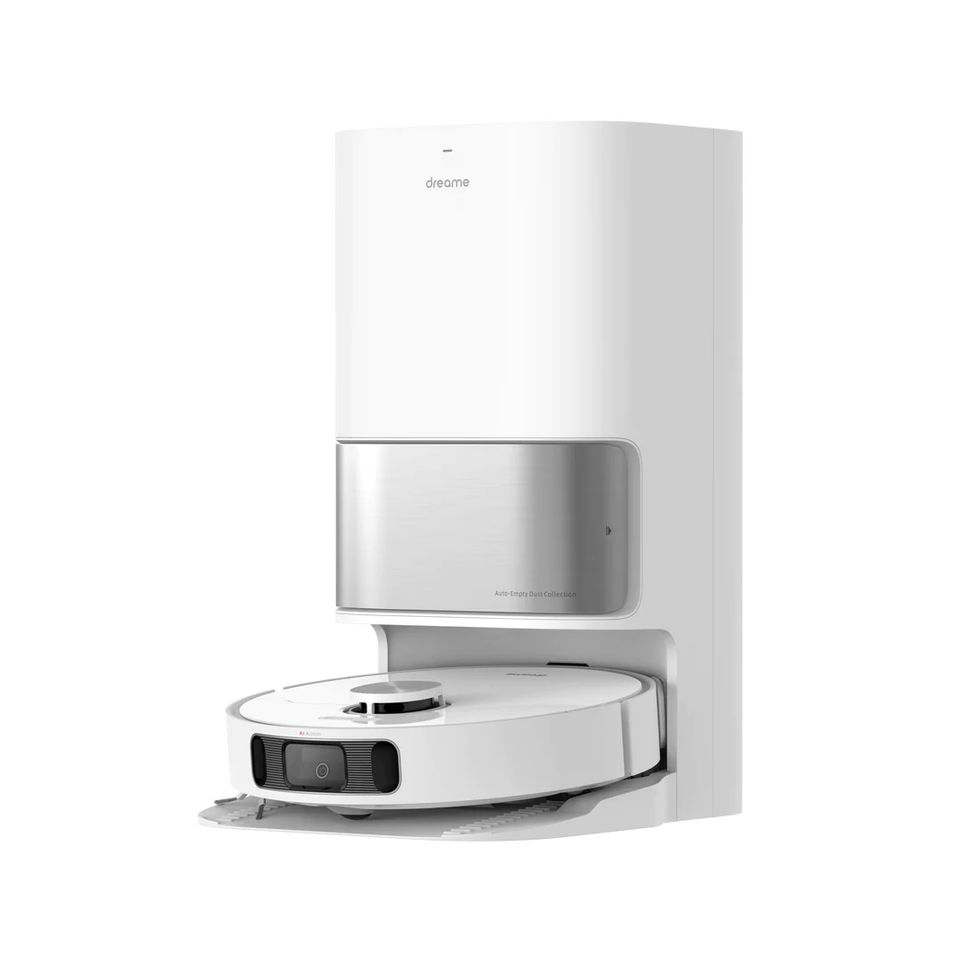 DreamTech L10s Ultra robot vacuum
Skip the scut work
After washing dishes, vacuuming might be the most mundane of household chores. But when you get one of the best robot vacuums like this one from DreameTech, you can tell the Google Assistant to and then go about your merry way doing something else productive (or not). Not only will this device vacuum, but it will also mop with spinning brushes — and empty the debris and dirty water automatically!
Atomi Smart WiFi Coffee Maker
The perfect pour
This connected coffee maker can be controlled by your phone or by your voice through Google Assistant. You can program it to brew at specified times, or if everything is set, you could say, "Hey Google, brew coffee." You can even ask Google Assistant to change the brew strength and turn on/off your coffee maker. It's also eco-friendly as it comes with a reusable filter.
Cool down
SMAAIR smart fans work with Google Assistant to ensure that you save as much energy as possible while keeping your rooms cool and the air moving. These smart fans can even be adjusted during the winter to push warm air down, making life easier for the heating system in your home and keeping you warmer.
Security
One of the fastest-growing categories for smart home devices is in the security space. Keeping tabs on who's coming and going near your residence is essential. Smart home devices can protect points of entry by coordinating lighting, while indoor and outdoor smart cameras and alarm systems monitor all areas of your home. It's where Google Assistant excels. So here are some of our top-recommended security devices that work security magic with Google Assistant.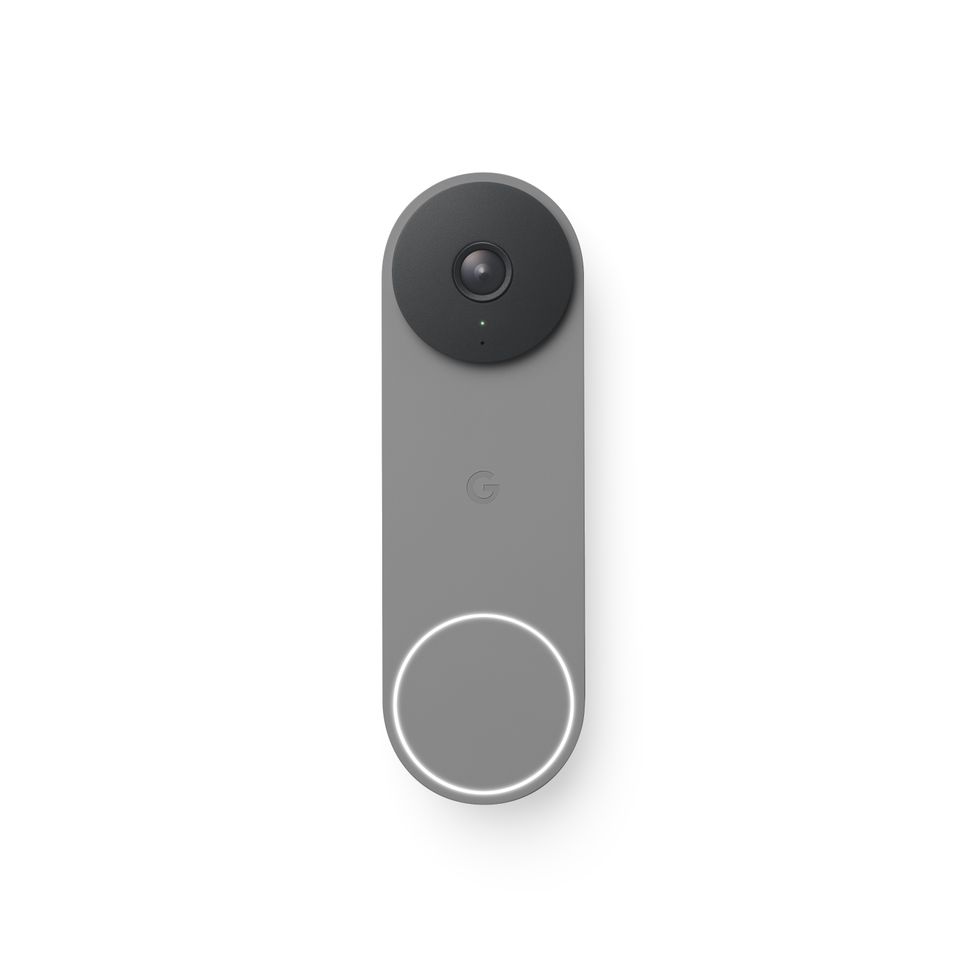 Nest Doorbell (wired, 2nd-gen)
Who's there?
The Nest Doorbell (wired, 2nd-gen) impressed us in our review as it's a great video doorbell based on specs alone, plus it has the ability to continuously record 24/7. You get special Google extras like person, vehicle, package notifications, and activity zones for free. Even a 3-hour event history to check out what's happened at your door. But if you want Familiar Face alerts, longer event history, and that 24/7 recording you'll have to pay for a Nest Aware subscription.
Google Nest x Yale Lock - Tamper-Proof Smart Lock
Smart lock
Yale is one of the most trusted names in home security and has been making quality locks for generations. This smart version allows you to control access to your home from anywhere, either in the app or with Google Assistant. Worried that you forgot to lock the door? Just ask Google Assistant to do it for you.
Google - Nest Camera Battery - Snow
Outdoor eyes
This weatherproof smart video camera can stream and record at 1080p HD, see a vast 130 degrees for a large coverage area, and operates outside, rain or shine. Connect it to your Nest Hub, and ask Google Assistant to "show me the backyard," and the smart detection impressed us during our review, where you can get alerts when the camera detects motion or suspicious sounds.
Google Nest Cam Indoor - Wired Indoor Camera for Home Security
Indoor eyes
This petite camera is more than it appears. Its magnetic stand lets you affix it to something metallic or just place it on a flat surface. With a Nest Aware subscription, you can get personal alerts sent directly to you. Of course, you can also ask Google Assistant to show you a live feed at any point on your phone or Nest Hub.
Kasa Spot Smart Security Camera
Affordable Nest Cam alternative
If spending hundreds of dollars is a little steep for you, but you still want Google Assistant integration, the TP-Link Kasa Spot Indoor Camera is an excellent alternative. It features 1080p HD video, a 130-degree field of view, and night vision. You can set activity zones and communicate through two-way audio. Plus, you can ask Google Assistant to show you what it sees.
SimpliSafe 5 Piece Wireless Home Security System - Optional 24/7 Professional Monitoring
Smart security system
In addition to keeping your home safe, the SimpliSafe Home Security System also knows when you leave, so it can automatically adjust your Nest Thermostat. You can ask Google Assistant to arm your system or check its status at any time. Plus, you don't have to deal with unnecessary contracts to keep your home secure and safe from the bad guys.
Entertainment
Whether you call it the living room, rec room, or "the den," we're still all talking about the place where your main TV resides in your home. Google Assistant can control many of your entertainment needs, whether you want to start a dance party or use your voice to play your favorite show on Netflix. We've rounded up the best smart home products specifically for entertaining you and your family, from Bluetooth speakers to Android TVs.
Maximum touchscreen
Control your smart home, watch YouTube cooking tutorials, see your latest photos, or call Grandma with Google Duo on one of the best smart displays on the market — the Nest Hub Max. Its 10-inch touchscreen is vibrant and easy to use, but it's even easier to use your voice to navigate the interface or access your entertainment with Google Assistant.
Lenovo Smart Clock 2 with Wireless Charging Dock
Sidetable smart display
Lenovo makes some of the most useful and attractive screened devices with Google Assistant support. The small screen size is perfect for your nightstand or desk corner. We loved the dock during our review, thanks to the nightlight and wireless charging pad, helping to reduce clutter on the bedside table.
Mid-sized marvel
The Nest Audio is the newest smart speaker made by Google, and in our estimation, it just might be the best yet. It sounds and looks much better than the original Google Home smart speaker that it replaced. 70% or more of the fabric cover is made from post-consumer recycled water bottles!
Convenient Assistant access
The second-generation Nest Mini is a great, affordable device that you can put in practically any space for instant Google Assistant access. Google improved the machine learning chip and added another microphone to this version, which allows for speedier and more accurate responses from the Assistant.
Best non-Nest
Sonos is one of the best brands in the connected speaker space, and the second-generation Sonos One is one of our favorite devices for several reasons. It has excellent sound, it's compact and well-built, and you can set Google Assistant as your default voice assistant.
Chromecast with Google TV - 4K
Make any TV smart
The all-new Chromecast with Google TV 4K is Google's best streaming dongle to date and arguably the best streaming device available. All the most popular streaming services are supported, including Netflix, YouTube, and Hulu, and because Google makes it, you can be sure that it works with Google Assistant and via the app on your phone. If 4K resolution isn't a key feature, you can save a few bucks and pick up the Chromecast with Google TV HD.
Android TV's best
This handy, discreet tube provides everything you need to have a great streaming and gaming experience. The NVIDIA Shield TV (2019) is arguably the best Android TV device, and it has Google Assistant baked right in. The automatic AI upscaling helps to turn the content you're watching from blah to WOW all on the fly, making this a great option for your home entertainment system.
Hisense H65 series Android TV
Smart TV with Assistant inside
This smart TV from Hisense has the Android TV platform and Google Assistant built-in, so all you have to do is press a button on the remote to summon your favorite voice assistant for quick access to entertainment. During our review, we were really impressed with how easily can not only manage what you're watching but also control your smart home devices and access just about all of the Google Assistant functionality you love through the TV and remote.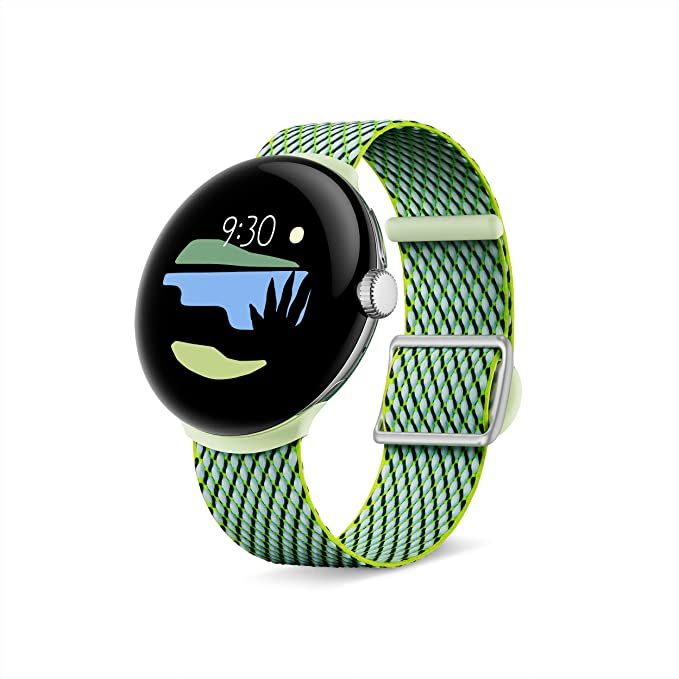 Natively Google
Google launched its first smartwatch, and the Pixel Watch is fantastic. The watch has a gorgeous design and helpful features like built-in NFC and GPS, a heart rate monitor, and more with Fitbit integration. Of course, there's also a speaker and microphone so that you can converse with Google Assistant.
Music
In our opinion, one of the best ways to use Google Assistant is to ask it to play whatever music you are in the mood for. So whether you're on your phone, Nest smart speaker, or Android TV, these music services integrate with Google Assistant for quick access to your favorite tunes.