Best Bluetooth speaker 2023
When it comes to portable Bluetooth speakers, these are the best you can get.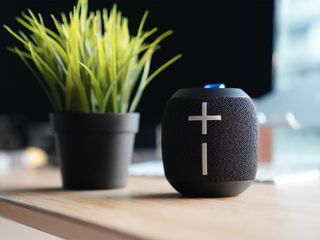 (Image credit: Android Central)
Finding the best Bluetooth speaker is a surefire way to ensure that you can play your favorite music when you're swimming in the pool or out on a camping trip with friends. Bluetooth speakers are compatible with practically every mobile device around and will make sure that as long as your phone, tablet, or laptop is around, your music will be loud. Unfortunately, there are so many options available that it can be challenging to choose the best choice for your needs. Thankfully, we've done the research and identified what we feel are the best Bluetooth speakers for various use cases. These are the best portable Bluetooth speakers money can buy.
What are the best portable Bluetooth speakers?
Why you can trust Android Central Our expert reviewers spend hours testing and comparing products and services so you can choose the best for you. Find out more about how we test.
Our overall favorite Bluetooth speaker is the Ultimate Ears Wonderboom 2 due to its sound quality, extreme portability, great battery, and excellent water resistance. Plus, it comes in at a reasonable price. It has just about everything you would want in a speaker, and although it launched a few years ago, its feature-set and sound quality is unmatched at the $100 category.
If you're looking for a more premium alternative, the JBL Charge 5 is an upgrade in every regard. It boasts almost a full-day battery life, USB-A and USB-C ports, and bigger speakers for more sound.
Looking to set up whole-home audio? Then you want to consider Sonos. The Sonos Move and Sonos Roam do a fantastic job integrating with other Sonos gear, and you can take them anywhere.
Take the party outside with these portable Bluetooth speakers
Ultimate Ears Wonderboom 2
Best overall
Reasons to buy
+
Fantastic audio for its size
+
IP67 water and dust resistance
+
Affordable
+
Good battery life
+
Can make a stereo pair
Reasons to avoid
-
Micro-USB charging
-
Distorts a bit at max volume
-
No Party Up mode
Ultimate Ears shows once again that speakers don't have to be expensive to be good. Our Wonderboom 2 review said that the little speaker could get shockingly loud for its size and sounds excellent for just about every type of music, from pop to rock and classical. The Wonderboom 2 also has omnidirectional sound, making it great for parties. It comes in multiple flashy colors, and you can pair it up with another speaker — although it works only with another Wonderboom 2 speaker.
It's also IP67 certified, meaning it's resistant to dust and submersion in water — in fact, half of the photos you'll find online of the Wonderboom 2 feature the speaker floating in pools. As a bonus, the Wonderboom 2 is rated to withstand drops up to 5 feet and lasts 13 hours between each charge. Not bad at all for a speaker of this size and the fact that it sits in the sweet spot as one of the best Bluetooth speakers under $100.
JBL Charge 5
Best upgrade Bluetooth speaker
Reasons to buy
+
Charges via USB-C
+
Loud, punchy audio
+
Long battery life
+
Charges phones and other devices
+
Can connect to two smartphones
Reasons to avoid
-
A bit bulky and heavy
-
No microphone for calls
-
No aux input
JBL is another instantly recognizable name in portable audio, and the Charge 5 is its latest large, bulky speaker with deep bass and 20 hours of battery life. Its namesake feature is its ability to share that battery — the Charge 5 has a USB-A port next to its USB-C charging port that can be used to share power from its 7,500mAh battery to charge your phone while you listen to music.
Like many other speakers on this list, the JBL Charge 5 is water-resistant, bearing IP67 certification (so long as you keep the rubber gaskets closed). If you like singing in the shower, this is the best shower speaker on the market, but it's also handy if you're throwing an all-day pool party or going out on the water during a camping trip. The JBL Charge 5 is easily one of your best options as it eliminates the need to buy and carry a separate battery pack.
Sonos Move
Best-sounding Sonos Bluetooth speaker
Reasons to buy
+
Fantastic sound
+
Works with Bluetooth and Wi-Fi
+
Excellent battery life
+
IP56 water and dust-resistance
+
Built-in handle
Reasons to avoid
-
Not the best option for Google Assistant or Amazon Alexa
-
Heavier than most portable Bluetooth speakers
-
Pricey
Sonos made a name for itself thanks to its fantastic connected smart speakers, but for years it never made one that you could move around or even leave the house with. Heck, Sonos speakers didn't even work with Bluetooth before 2019. Enter the Sonos Move, a speaker that looks and sounds as great by the pool as it does on your end table.
The Move comes with a charging dock, not that you'll need it too often. However, when you take it out and about, you'll get a solid 10 hours on a single charge. Thankfully, the speaker is water and dust-resistant, so it should hold up just as well outside as you do! And yes, it is a bit bulkier and heavier than many speakers on this list, but the built-in handle helps make up for that a bit and makes it much easier to pick up and move around.
Anker Soundcore 2
Best Bluetooth speaker on a budget
Reasons to buy
+
IPX7 water resistance
+
Stereo pairing with other Soundcores
+
Fantastic battery life
+
Extremely affordable speaker
Reasons to avoid
-
Lacking in bass
-
Not as loud as other speakers
There isn't much to complain about this affordable speaker, at least according to our Anker Soundcore 2 review. Anker's speaker packs respectable sound and all-day battery life into a small, rugged chassis for a fraction of other Bluetooth speaker prices. The Soundcore 2 is waterproof and rated to last for a full 24 hours. Of course, you'd hope Anker of all brands would be able to provide good battery life.
Unfortunately, the Soundcore 2 is significantly lacking in bass, and that's down to its diminutive size. It's also a bit quiet compared to other speakers on this list. Still, as one of the best cheap Bluetooth speakers under $50, it's a great little speaker available in a few color options, and you can even buy more than one and pair them together for surround sound audio.
Ultimate Ears Boom 3
Best mid-sized Bluetooth speaker
Reasons to buy
+
IP67 waterproof
+
Pair with other Ultimate Ears speakers
+
15-hour battery life
+
One-touch Magic Button
Reasons to avoid
-
No AUX port
-
Cheaper mid-sized options available
Our Ultimate Ears Boom 3 review proclaimed this a great all-around Bluetooth speaker because it does about everything "just right." It comes in a perfectly portable size at a shade under two pounds and is only eight inches tall. It comes in several fun colors to suit just about every mood. It also sounds great, thanks to its immersive 360-degree balanced design. This is also a great pool party speaker. Not only is the Boom 3 IP67 water-resistant, but it can actually float and even stay submerged in one meter of water for up to 30 minutes!
The Boom 3 has what Ultimate Ears describes as a one-touch Magic button that can be used for play/pause controls or to set up custom one-touch playlists through Spotify, Amazon Music Unlimited, Apple Music, or Deezer Premium. And just like other Ultimate Ears speakers, you can pair this with over 150 other Boom, Megaboom, or Hyperboom speakers for the ultimate street party.
Tribit MaxSound Plus
Best value Bluetooth speaker
Reasons to buy
+
All-day battery life
+
IPX7 water and dust resistance
+
Extremely affordable
+
Xbass technology
Reasons to avoid
-
The attached lanyard can be small
-
Charges via micro-USB rather than USB-C
The Tribit MaxSound Plus is another budget speaker with long-lasting battery life and IPX7 water resistance making it one of the best water-resistant Bluetooth speakers available. This portable powerhouse gives you 20 hours of battery life and an impressive range of up to 100 feet, so you don't have to keep the device close to you or your phone to keep the tunes blasting.
There are two 12W drivers with Tribit's proprietary Xbass technology for booming sound at the push of a button, along with Texas Instruments amplifier modules and audio processing technology. The speaker sports a lanyard rope for carrying and a rubber flap covering the headphone jack and microUSB charging port to keep everything waterproof. If you're on a tight budget, it's hard to go wrong with the MaxSound Plus.
Bose Soundlink Revolve+ II
Best sounding Bluetooth speaker
Reasons to buy
+
Sleek aluminum design
+
Bose reputation
+
IP55 dust and splash-proof
+
Handle up top for easy transport
+
Great battery life
+
Omnidirectional audio
Reasons to avoid
-
Expensive
-
Charges over Micro-USB
Bose's new and improved SoundLink Revolve+ II is similar to some of the other speakers on this list in that it offers omnidirectional audio and several onboard controls. Still, it sounds better than just about any other speaker we've used, with a clearer high-end and punchier bass that Bose is known for. The aluminum unibody design is pretty slick, too — but it's only IP55 dust and splash resistant, rather than IP67 like other speakers on this list. Still, this is an improvement from its predecessor's IPX4 rating.
SoundLink's most significant disadvantage is its price, almost twice as much as the JBL Charge 5. Still, that could be worth it for audiophiles and fans of Bose's legendary sound signature. It also has long battery life, coming in at around 17 hours per charge, and the handle at the top makes it easy to pick up and carry around once the party moves locations.
Ultimate Ears Hyperboom
Best big Bluetooth speaker
Reasons to buy
+
IPX4 water resistance
+
24-hour battery
+
45-meter range
+
3.5mm aux cable port
Reasons to avoid
-
No NFC or Wi-Fi
-
No built-in voice assistant support
-
A bit on the heavy side
If you ever dreamed about taking your parents' old massive stereo speakers to the beach or the pool, then the Ultimate Ears Hyperboom is for you. That may be a bit of hyperbole, but this thing is easily the biggest "portable" Bluetooth speaker we've come across. It comes in at 13 pounds and is over 14 inches tall and nearly 8 inches wide. It's a big boi.
While that might not make it the most portable Bluetooth speaker on this list, all that space means that Ultimate Ears could pack in some great-sounding speakers. It features large, easy-to-use touch controls, it can last up to a full 24-hour day on one charge, and it can charge your phone while you stream to it. Even better is that you can pair other Boom, Megaboom, or Hyperboom speakers to amplify and extend the sound. These are the speakers you want for a booming backyard barbeque, but they'd even be suitable for a large, formal event.
Sonos Roam
Best small Sonos Bluetooth speaker
Reasons to buy
+
Fantastic sound for the size
+
Works with Bluetooth and Wi-Fi
+
Wireless charging
+
Durable
Reasons to avoid
-
Battery life could be better
-
Pricey
After the highly anticipated Sonos Move launch, fans have been waiting impatiently for a smaller, less expensive version to take with them out into the wider world. Thankfully Sonos heeded our wishes and released the Sonos Roam in early 2021.
The Roam is roughly the same size as the Ultimate Ears Boom 3, and it's just as, if not more, durable and ready for the outdoors. It sports IP67 water and dust protection (much improved over its larger sibling), and it can also charge wirelessly with any compatible Qi charger. This is a good feature, as our initial tests show that the battery longevity is a bit wanting with the Roam. You also will want to consider what else you can get for the price, as the Roam's MSRP is $30-$40 more than something comparable like the Boom 3. However, if you're a Sonos fanatic and want an excellent portable option, you won't be disappointed here!
Sony SRS-XB13
Grab-and-go Bluetooth audio
Reasons to buy
+
Surprisingly loud, crisp audio
+
Long battery life
+
Small, portable form factor
+
IP67 waterproof and dustproof
+
USB-C port
The XB13 is a relatively new Bluetooth speaker from Sony with a soft touch rubber body that's water-resistant and can take a beating. It fits in the palm of your hand and gets surprisingly loud and clean, with even reasonably balanced bass despite its small stature. With a UV coating, it's really the perfect speaker to bring with you to the beach, and if you ever need more sound, you can pair it with an extra speaker.
Unlike the previous model, the Sony XB13 has upgraded to a USB-C port for more convenient charging and still comes in a small assortment of eye-catching colors with matching wrist/carrying straps. It lasts up to 16 hours per charge, though it takes several hours to reach a full charge. With a solid build quality and a rugged exterior, there's a lot to love about the XB13 at a competitive price.
Bose SoundLink Micro
Best Bluetooth speaker for biking
Reasons to buy
+
Built-in microphone for voice assistants
+
Small, portable design
+
IPX7 water resistance
+
Good audio quality
Reasons to avoid
-
Poor battery life
-
Lacking in bass
If the SoundLink Revolve+ II is out of your price range, the Bose SoundLink Micro is a smaller speaker for about half the price that's both water-resistant and shockproof. It's available in a few striking colors and offers clean, distortion-free sound at a moderate volume — though the small size means it's a bit lacking in bass. You can take it with you on the go, thanks to the strap, which allows you to attach it to your backpack or bike.
The biggest disadvantage of the SoundLink Micro is its battery life. At only 6 hours, this is far from the longest-lasting speaker we've seen, but your neighbors will likely appreciate the hard limit on loud music. The SoundLink Micro also has built-in microphones, which makes it an excellent Google Assistant speaker, allowing you to carry out calls and even talk to Google Assistant or Siri when connected to your phone.
Tronsmart Force
Toughest Bluetooth speaker
Reasons to buy
+
IPX7 water resistance
+
15-hour battery
+
NFC pairing
+
USB-C charging
+
Almost 100-foot range
Reasons to avoid
-
Battery life could be better
-
Buttons are difficult to see
Having a waterproof Bluetooth speaker is excellent, and being lucky enough to find one that can take the occasional drop is even better. What about a speaker that can survive a four-story plummet to its (near) death from a hotel balcony into a pool? Don't believe us? Just check out how we found this out in our Tronsmart Force Bluetooth speaker review.
This is the kind of speaker you can feel comfortable bringing with you on your next pool party or beach vacation, but it is equally at home in the home. It pairs quickly and easily to your devices via NFC, and even though the battery life isn't as long as we'd like, you can charge it efficiently via its USB-C charging port. It's so versatile that many people even use it as a shower speaker.
There's no shortage of great portable Bluetooth speakers
When it comes to portable Bluetooth speakers, you need to consider a few features in your product, including battery life, sound quality, and element resistance. The portability means you're going to want to take it places that might be dangerous to electronics, so you're going to want a speaker that's built to take on the go.
There's no shortage of Bluetooth speakers to choose from, but if we were buying one, we'd go for the Ultimate Ears Wonderboom 2. The speaker sounds fantastic for what it costs and offers excellent value for your money. While more specialized options prioritize things like longer battery life or better sound, the Wonderboom 2 is the most well-rounded speaker, offering loud, punchy sound, water resistance, and excellent battery life.
If you need something a bit more premium, the JBL Charge 5 or Bose Soundlink Revolve+ II are fantastic choices that deliver stellar sound quality on the go.
Portable Bluetooth speaker FAQs
This article is meant to serve as a buying guide for the best portable Bluetooth speakers on the market right now at different price points and for different uses. In addition to all of the information provided above, we know that you still may have questions about Bluetooth speakers. Hopefully, we'll be able to address all of your questions below before tackling why you should buy a Bluetooth speaker in the first place, how to pick the best Bluetooth speaker for you, and what other Bluetooth speaker options are available.
Why should you buy a portable Bluetooth speaker?
The easiest way to upgrade the sound on your phone or tablet is to pair it with a Bluetooth speaker. The standard is ubiquitous, with every phone, tablet, and notebook featuring Bluetooth connectivity. While some of the options listed above feature Bluetooth 4.0 and several others are based on Bluetooth 4.2 and the newer Bluetooth 5.0 standard, you won't notice any difference when it comes to connecting your phone or tablet to any of the picks we've outlined.
Bluetooth speakers have come a long way in the last five years, with even budget options offering excellent sound quality these days. They're ideal for listening to music or your favorite podcasts at home or near the pool. You don't have to worry about range either, with all of the options mentioned above delivering rock-solid connectivity up to 50 feet. Several on the list goes up to 100 feet or beyond, with Ultimate Ears leading the charge in this particular area.
One of the main reasons for going with a Bluetooth speaker is that you don't need to worry about wires, and there's no specialized hardware required to connect to one. Portability is also a primary factor here, as it's easy to carry most of the picks we've listed above in your bag.
How to pick the best Bluetooth speaker for you
With a seemingly unending selection of Bluetooth speakers, it can be challenging to decide where to start. These devices vary wildly by price, design, feature set, sound quality, and more. Before you decide on a Bluetooth speaker, here are some factors to consider:
1. Indoors or outdoors?
While many of the Bluetooth speakers on this list can function equally well both inside and out, some are tuned to work better in one environment over the other.
For example, the Sonos Move Ultimate Ears Hyperboom are both fantastic additions to your living room or office, but you probably don't want to leave them outside for hours at a time. Alternatively, something like the Tronsmart Force or Ultimate Ears Wonderboom 2 is outstanding for outdoor use, but if you're primarily going to be listening inside, you can probably find better options.
2. Price
Bluetooth speaker pricing runs the gamut from bargain buys to premium audiophile halo products. Generally speaking, the more you spend, the more features are included, and the better the speaker(s) sounds. But that doesn't mean that you can't find a good balance of features for a good value. True, one of our absolute favorite speakers (of any kind) is the Bose SoundLink Revolve+ II, but just about any offering from JBL or Ultimate Ears should make most ears happy.
3. Size matters
Get your mind out of the gutter; I'm talking speaker size here. If you want something portable for a mountain bike ride or commute, then you're not going to want to get anything much larger than the Bose SoundLink Micro or Sony SRS-XB13. However, if you're going to host an epic BBQ or dance party, the much larger Bose SoundLink Revolve+ II or Ultimate Ears Hyperboom might be more fitting.
4. Battery life and charging capacity
If you're taking your Bluetooth speaker away from a steady power source, you want to be sure that it can last the duration you need it to. And you don't want to have to carry a phone, a Bluetooth speaker, AND a battery pack if you don't have to.
Generally speaking, the larger the speaker, the larger the battery, but that's not always the case. Just look at our pick for toughest speaker, the Tronsmart Force. It tops out at about 15 hours, whereas similarly-sized speakers can get five to 10 hours more per charge.
Get the Android Central Newsletter
Instant access to breaking news, the hottest reviews, great deals and helpful tips.
Olivia Lipski is a freelance writer for Android Central and loves testing out the latest smart home tech and discovering the best cell phone plans. When she's not busy running around NYC trying to find great food or coffee, she's in her kitchen trying to make it herself.