Best Bluetooth speaker 2023
Welcome to the definitive guide featuring all the best portable Bluetooth speakers that money can buy.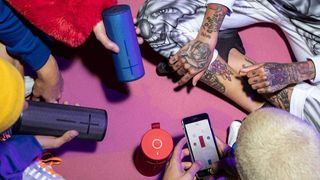 (Image credit: Ultimate Ears)
Bluetooth speakers have become essential companions wherever we go. You can conquer the world with the best portable Bluetooth speaker by your side and your favorite tunes ready for blasting. Whether you're camping for days in the wilderness or hanging with your best buds by the pool, a portable speaker sets the vibe.
With virtually thousands of incredible options out there in every imaginable shape, form, and size, settling on a single Bluetooth speaker can be a challenge of epic proportions. But you're a lucky duck because we've spent countless back-breaking hours testing, researching, and jamming to find the very best Bluetooth speakers in every category and at every price point.
The overall best Bluetooth speaker for anyone and everyone is the Ultimate Ears Boom 3 due to its sound quality, extreme portability, great battery, superior build, and excellent water resistance. Plus, it comes in at a very reasonable price. It has just about everything you would want in a speaker, and although it launched a few years ago, its feature-set and sound quality is unmatched for the price.
Take the party wherever you go with these portable Bluetooth speakers
Why you can trust Android Central Our expert reviewers spend hours testing and comparing products and services so you can choose the best for you. Find out more about how we test.
Ultimate Ears Boom 3
Best overall Bluetooth speaker
Reasons to buy
+
Fantastic audio for its size
+
IP67 water and dust resistance
+
Affordable
+
It floats!
+
Good battery life
+
PARTYUP pairing with up to 150 UE speakers
+
You can create a bespoke one for yourself
Reasons to avoid
-
Dated micro-USB charging
-
No audio input port
Ultimate Ears sets the industry standard, showing others how it's done. The Ultimate Ears Boom 3 is living, breathing proof that speakers don't have to be expensive to be good. The Boom 3 has omnidirectional sound that can fill any spacious room with booming sound that refuses to crack. It's excellent for just about every type of music, from pop to rock and classical.
You'll be impressed by the Ultimate Ears Boom 3's rugged build quality and IP67 water and dust resistance. The fabric is tough, there's a strap built-in, and the outdoor speaker can absorb an impressive level of shock. Oh and did we mention that it actually floats in pools?
The Boom 3 has UE's PARTYUP stereo pairing feature that lets you sync up to 150 other Boom 3, Megaboom 3 and Hyperboom speakers together. Now that's what you call a party! You can manage your speaker with the Ultimate Ears companion app on your phone if you want.
This spunky Bluetooth speaker comes in multiple flashy colors and has a great 15-hour battery life. UE sells a propriety wireless charging dock separately to accompany the Boom 3. If you really want to make it your own, you can create your own personalized UE Boom 3 via the My Boom 3 studio.
Overall, this is the best portable Bluetooth speaker for any sort of person. It may have an outdated micro-USB port, but the Ultimate Ears Boom 3 touts undeniably impressive value for something of this size and sub-$150 price tag.
JBL Charge 5
Best rugged Bluetooth speaker
Reasons to buy
+
Charges via USB-C
+
Loud, punchy audio
+
Long 20hr battery life
+
Charges phones and other devices
+
Can connect to two smartphones
Reasons to avoid
-
A bit bulky and heavy
-
No microphone for calls
-
No AUX input
JBL is another instantly recognizable name in portable audio, and the Charge 5 is its latest large, bulky speaker with deep bass and 20 hours of battery life. Its namesake feature is its ability to share that battery — the Charge 5 has a USB-A port next to its USB-C charging port that can be used to share power from its 7,500mAh battery to charge your phone while you listen to music.
Like many other speakers on this list, the JBL Charge 5 is water-resistant, bearing IP67 certification (so long as you keep the rubber gaskets closed). If you like singing in the shower, this is the best shower speaker on the market, but it's also handy if you're throwing an all-day pool party or going out on the water during a camping trip. The JBL Charge 5 is easily one of your best options as it eliminates the need to buy and carry a separate battery pack.
With IP67 water and dustproofing, the JBL Charge 5 is also one of the toughest Bluetooth speakers in the market.
Harman Kardon Onyx Studio 6
Best high-end Bluetooth speaker
Reasons to buy
+
Sounds unbelievably good indoors and outdoors
+
Handle built-in
+
IPX7 waterproof rating
+
Stereo pairing
+
Constructed with premium fabric and aluminum materials
Reasons to avoid
-
Eight hours of playback is too less
-
Charges via AC power adapter
The high-end Harman Kardon Onyx Studio 6 looks and sounds like a work of art. This expensive portable speaker stands in a league of its own, battling with the big boys like Bose and Sonos effortlessly. Even though newer versions of the Onyx Studio series are out now, they just don't deliver as much value as the Onyx 6. This is largely because of the design, which was discontinued with the Onyx Studio 7 and 8, as well as the price.
With the Harman Kardon Onyx Studio 6, you get the Rolls Royce of audio gear for less than $200. This premium Bluetooth speaker has a handle built-in for better portability and it has an IPX7 waterproof rating. What's surprising is how good it sounds both outdoors and indoors, making this a very versatile speaker. Unfortunately, the Harman Kardon Onyx Studio 6 uses an AC power adapter for charging and the eight-hour battery life falls short of the mark.
Best mid-range Bluetooth speaker
Reasons to buy
+
Fantastic sound for the size
+
Works with Bluetooth and Wi-Fi
+
Wireless charging
+
IP67 water, dust, and shock resistance
Reasons to avoid
-
Battery life could be better
-
Pricey
Sonos followed up its highly anticipated Sonos Move launch with a smaller, less expensive version that you can take out into the wider world. Needless to say, the portable Sonos Roam was a massive hit and we've all been head over heels in love with it ever since. The Roam is roughly the same size as the Ultimate Ears Boom 3, and it's just as, if not more, durable and ready for the outdoors.
The Sonos Roam speaker sports IP67 water and dust protection (much improved over its larger sibling) and it can withstand shocks pretty well. It's one of the rear Bluetooth speakers that can charge wirelessly with any Qi charger. This is a good feature, as our tests indicated that the battery longevity is a bit wanting with the Roam. You also will want to consider what else you can get for the price, as the Roam's MSRP is $30-$40 more than something comparable like the Boom 3.
If you're a Sonos fanatic and want an excellent portable option, you won't be disappointed here!
Bose Soundlink Revolve+ II
Best sounding Bluetooth speaker
Reasons to buy
+
Sleek aluminum design
+
Bose reputation
+
IP55 dust and splash-proof
+
Handle up top for easy transport
+
Great battery life
+
Omnidirectional audio
Reasons to avoid
-
Expensive
-
Charges over micro-USB
Bose's new and improved SoundLink Revolve+ II is similar to some of the other speakers on this list in that it offers omnidirectional audio and several onboard controls. Nonetheless, it sounds better than just about any other speaker we've used, with a clearer high-end and punchier bass that Bose is known for. The aluminum unibody design is pretty slick, too — but it's only IP55 dust and splash resistant, rather than IP67 like other speakers on this list. Still, this is an improvement from its predecessor's IPX4 rating.
SoundLink's most significant disadvantage is its price, almost twice as much as the JBL Charge 5. Still, that could be worth it for audiophiles and fans of Bose's legendary sound signature. It also has long battery life, coming in at around 17 hours per charge, and the handle at the top makes it easy to pick up and carry around once the party moves locations.
Marshall Emberton II
Best Bluetooth speaker for audiophiles
Reasons to buy
+
Produces superior sound from a very tiny body
+
IP67 water and dust resistance
+
30 hours of uptime
+
Stereo pairing
+
Companion app with EQ
+
USB-C port with fast charging
Reasons to avoid
-
Lack of handle or strap makes it hard to carry
-
Pricey for the size
Marshall has long been favored by audiophiles and hardcore music lovers around the world. The Marshall Emberton II brings the well-known and well-loved signature Marshall audio to a small, portable, and robust little form factor. It's bold of Marshal to try to one-up the legendary Emberton, but the powers that be have done it! The Emberton II vastly improves on its predecessor.
You get around 30 whopping hours of playback from the small yet mighty Marshall Emberton II Bluetooth speaker. This classy-looking thing uses Type-C charging, so you can use your phone or Chromebook's USB-C cable. It supports fast charging, giving you four hours of playback from a quick 20-minute charge. The Marshall Emberton II pulls all the stops, from perfectly-balanced audio production to rugged IP67 water and dust resistance.
Best value Bluetooth speaker
Reasons to buy
+
20hr battery life and doubles as 4,000mAh power bank
+
Stunning retro RGB lighting with dynamic modes
+
IPX7 water and dust resistance
+
Extremely affordable
+
Xbass technology
+
Comes with a shoulder strap and AUX in port
Reasons to avoid
-
Front-facing speakers don't fire audio at every angle
The Tribit XSound Mega is an excellent budget speaker with long-lasting battery life, vibrant dynamic RGB lighting, and IPX7 water resistance, making it one of the best Bluetooth speakers available under $100. This portable powerhouse gives you 20 hours of battery life and an impressive range of up to 98 feet, so you don't have to keep the device close to you or your phone to keep the tunes blasting.
This beastly RGB Bluetooth speaker contains a 30W full-range titanium driver along with Texas Instruments amplifier modules and audio processing technology. Tribit's proprietary Xbass technology makes everything better, delivering booming sound at the push of a button. The speaker sports a shoulder strap for carrying and a rubber flap covering the AUX in, USB-A, and USB-C ports to keep everything waterproof. If you're on a tight budget, it's hard to go wrong with the Tribit XSound Mega.
Sony SRS-XB13
Best portable Bluetooth speaker
Reasons to buy
+
Surprisingly loud, crisp audio
+
Long 16hr battery life
+
Small, portable form factor
+
IP67 waterproof and dustproof
+
USB-C charging
Reasons to avoid
-
Charges slowly
-
Not as loud as other speakers on this list
The Sony SRS-XB13 is a relatively new Bluetooth speaker from Sony with a soft rubber body that's water-resistant and can take a beating. It fits in the palm of your hand and gets surprisingly loud and clean, with even reasonably balanced bass despite its small stature. With a UV coating, it's really the perfect speaker to bring with you to the beach, and if you ever need more sound, you can pair it with an extra speaker. This is easily the best Bluetooth speakers you can score for under $50.
Unlike the previous model, the Sony SRS-XB13 has a USB-C port for more convenient charging and comes in a nice assortment of eye-catching colors with matching wrist/carrying straps. It lasts up to 16 hours per charge, though it takes several hours to juice it up fully. With a solid build quality and a rugged exterior, there's a lot to love about the Sony SRS-XB13 at a competitive price.
Best unique Bluetooth speaker
Reasons to buy
+
IPX7 water resistance
+
Cool tactile volume knob
+
Ambient RGB lighting
+
Built-in microSD slot and mic
+
USB-C charging with Type-C and 3.5mm audio cables included
+
Very cheap but doesn't look like it
Reasons to avoid
-
12 hours of uptime isn't long enough
-
No audio jack
-
Not the best clarity at max volume levels
Having a waterproof Bluetooth speaker is excellent, and being lucky enough to find one that doesn't bankrupt you is even better. In an ocean of boring speakers, knock-offs, and unoriginal designs, the Tronsmart T7 is a unique Bluetooth speaker that stands out. It has a tactile volume knob with RGB lighting embedded around it.
This is the kind of speaker you can feel comfortable bringing with you on your next pool party or beach vacation, but it is equally at home in the home. It pairs quickly and easily to your devices via Bluetooth 5.3, and even though the battery life isn't as long as we'd like, you can charge it efficiently via its USB-C charging port. It has more unconventional features that make it versatile, such as a microSD card slot and a 3.5mm headphone jack for audio input.
Tribit StormBox Blast
Best big Bluetooth speaker
Reasons to buy
+
IPX7 water resistance
+
Bold dynamic RGB lighting
+
30-hour battery
+
150-meter range
+
3.5mm AUX cable port
Reasons to avoid
-
Can get a little flat and clangy at high volumes
-
Charges via AC adapter
If you ever dreamed about taking your parents' old massive stereo speakers to the beach or the pool, then the Tribit StormBox Blast is for you. That may be a bit of hyperbole, but this thing is easily the biggest "portable" Bluetooth speaker we've come across. It comes in at 12 pounds and is about 4 inches tall and over 14 inches wide. It's a big boi.
While that might not make it the most portable Bluetooth speaker on this list, all that space means that Tribit could pack in some powerful gear under the hood. It features large, easy-to-use touch controls, it can last up to a full day or more on one charge, and it can charge your phone while you stream to it. Even better is that you can pair other StormBox Blast speakers to amplify and extend the sound.
Let's also not forget about the Tribit StormBox Blast speaker's music-driven RGB lights that really bring the party to life. This is the speaker you want for a booming backyard barbeque, but it's also suitable for a large party or even a big event.
There's no shortage of great portable Bluetooth speakers
When it comes to portable Bluetooth speakers, you need to consider a few features in your product, including battery life, sound quality, and element resistance. The portability means you're going to want to take it places that might be dangerous to electronics, so you're going to want a speaker that's built to take on the go.
There's no shortage of Bluetooth speakers to choose from, but if we were buying one, we'd go for the Ultimate Ears Boom 3. The speaker sounds fantastic for what it costs and offers excellent value for your money. While more specialized options prioritize things like longer battery life or better sound, the Boom 3 is the most well-rounded speaker, offering loud, punchy sound, water resistance, and excellent battery life.
If you need something a bit more premium, the JBL Charge 5 or Bose Soundlink Revolve+ II are fantastic choices that deliver stellar sound quality on the go.
Portable Bluetooth speaker FAQs
This article is meant to serve as a buying guide for the best portable Bluetooth speakers on the market right now at different price points and for different uses. In addition to all of the information provided above, we know that you still may have questions about Bluetooth speakers. Hopefully, we'll be able to address all of your questions below before tackling why you should buy a Bluetooth speaker in the first place, how to pick the best Bluetooth speaker for you, and what other Bluetooth speaker options are available.
Why should you buy a portable Bluetooth speaker?
The easiest way to upgrade the sound on your phone or tablet is to pair it with a Bluetooth speaker. The standard is ubiquitous, with every phone, tablet, and notebook featuring Bluetooth connectivity. While one or two odd options listed above feature Bluetooth 4.0, the vast majority come with Bluetooth 5.0 or higher. You won't notice any difference when it comes to connecting your phone or tablet to any of the picks we've outlined.
Bluetooth speakers have come a long way in the last decade, with even budget options offering excellent sound quality these days. They're ideal for listening to music or your favorite podcasts at home or near the pool. You don't have to worry about range either, with some of the options mentioned above delivering rock-solid connectivity up to 150 feet. Several on the list go beyond that, with Ultimate Ears leading the charge in this particular area.
One of the main reasons for going with a Bluetooth speaker is that most smartphones no longer have headphone jacks. You don't want to use a UB-C headphone adapter and muck around with all those wires. Portability is also a primary factor here, as it's easy to carry most of the picks we've listed above in your bag.
How to pick the best Bluetooth speaker for you
With a seemingly unending selection of Bluetooth speakers, it can be challenging to decide where to start. These devices vary wildly by price, design, feature set, sound quality, and more. Before you decide on a Bluetooth speaker, here are some factors to consider:
1. Indoors or outdoors?
While many of the Bluetooth speakers on this list can function equally well both inside and out, some are tuned to work better in one environment over the other.
For example, the Harman Kardon Onyx Studio 6 and Tronsmart T7 are both fantastic additions to your living room or office, but you probably don't want to leave them outside for hours at a time. Alternatively, something like the Ultimate Ears Boom 3 is outstanding for outdoor use, but if you're primarily going to be listening inside, you can probably find better options.
2. Price
Bluetooth speaker pricing runs the gamut from bargain buys to premium audiophile halo products. Generally speaking, the more you spend, the more features are included, and the better the speaker(s) sounds. But that doesn't mean that you can't find a good balance of features for a good value. True, one of our absolute favorite speakers (of any kind) is the Bose SoundLink Revolve+ II, but just about any offering from JBL or Marshall should make most ears happy.
3. Size matters
Get your mind out of the gutter; I'm talking speaker size here. If you want something portable for a mountain bike ride or commute, then you're not going to want to get anything much larger than the Sony SRS-XB13. However, if you're going to host an epic BBQ or dance party, the much larger Bose SoundLink Revolve+ II or Tribit StormBox Blast might be more fitting.
4. Battery life and charging capacity
If you're taking your Bluetooth speaker away from a steady power source, you want to be sure that it can last the duration you need it to. And you don't want to have to carry a phone, a Bluetooth speaker, AND a battery pack if you don't have to.
Generally speaking, the larger the speaker, the larger the battery, but that's not always the case. Just look at our pick for toughest speaker, the JBL Charge 5. It tops out at about 20 hours, whereas similarly-sized speakers can get 10 to 15 hours more per charge. Then there's the Marshall Emberton II that turns the competition to dust with its 30-hour battery life.
Get the Android Central Newsletter
Instant access to breaking news, the hottest reviews, great deals and helpful tips.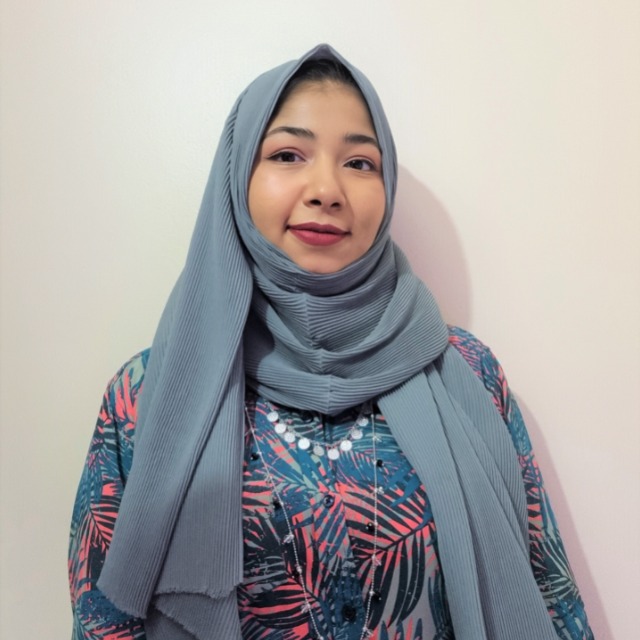 Editor — Accessories, speakers, and tablets
Namerah enjoys geeking out over accessories, gadgets, and all sorts of smart tech. She spends her time guzzling coffee, writing, casual gaming, and cuddling with her furry best friends. Find her on Twitter @NamerahS.