The Sonos Move 2 is a clear ode to its predecessor, except it expands on overall sound quality, connectivity, and battery life to make it stand up on its own as a worthy successor.
Pros
+

Excellent audio quality in stereo

+

Noticeable upgrade from previous Move

+

Fits in almost anywhere

+

Extra connectivity features

+

Solid app support

+

More easily repairable
Cons
-

No hi-res Bluetooth codecs

-

No Google Assistant

-

Still heavy and not as portable as others

-

Expensive
Why you can trust Android Central Our expert reviewers spend hours testing and comparing products and services so you can choose the best for you. Find out more about how we test.
The original Sonos Move will always hold the distinction of being the first Sonos speaker that cut the cord and went wireless. It marked the first time the company's vaunted multi-room audio setup could expand beyond one's home and virtually anywhere they wanted to take it.
Like a sequel that stays close to the source material, the Move 2 doesn't veer too far away, though it does carve out its own identity in ways that count: better sound, better battery life, and more connectivity options. It's just that you have to accept what counts as portability, given its bulky size and the matching heft of the price tag.
Sonos Move 2: Price and availability
Sonos launched the Move 2 in September 2023 and it should be very easy to find on major retailers such as Best Buy. The $449 price tag may drop at some point, but probably not until the speaker is in the market for a while. It comes in black, white, or olive color variants.
Sonos Move 2: What's good
Sonos largely stuck with the original Move's overall design, for better or worse. Indeed, line up the Move 2 next to it (especially the black or white variants), and you could be initially confused as to which one is which. The Move 2 is easier to spot once you hone in, not just because the Sonos logo up front is monochrome with the grille but also because the top falls in line with the company's more recent products like the Era 100 and Era 300. That means you'll find an indented touch-sensitive volume slider and a smaller LED indicator light, though the voice assistant one is a little more prominent in the middle.
The previous Move allowed users to connect via Bluetooth — a major concession for Sonos, given how little interest it showed in supporting it beforehand. Portability demands some versatility, so the company chose to take that a little further here by including a USB-C port in the rear for Aux-In connections through a separately sold adapter. It's yet another move inspired by the Era 100 and Era 300, essentially opening the door to listen to hi-res audio content through a DAC (digital-to-analog converter) if you're so inclined. In a pinch, you can also plug your phone in to charge by siphoning battery life from the speaker itself.
As is, to make the Move 2 sound different, Sonos had to change things on the inside, like the newer tweeters that give it stereo sound to go with a thumping woofer. It's a noticeable difference from the start, producing more clarity at any volume than the first Move ever could. The previous Move had a certain rumble to it but lacked the kind of impressively detailed and boisterous soundstage the Move 2 pumps out.
Having tested both Era speakers before, I can tell Sonos took a similar approach here, particularly with the convenience of automatic tuning from Trueplay for wherever you put the speaker and in utilizing the limited space inside to produce sound that feels louder in spite of the speaker's size. The Move 2 fits right in, regardless of whether you're listening to a podcast or audiobook in quieter solitude, or if you're entertaining a fairly large group with tunes they want to listen to.
You'll feel the bass the louder you go, much like the previous Move delivered, only the mids and highs are decidedly clearer, which is why the Move 2 sounds like a very different speaker in comparison. And it doesn't matter what genre you're listening to because you get a slick and punchy sound that makes pretty much anything sound rich and detailed. That's even more obvious when listening to how instruments, beats, and vocals emerge with their own distinct resonance.
You have the option of pairing two Move 2s together for separate left and right channels, or even as rears in a surround sound setup, although I would especially advise against doing the latter when two Era 100s will do just fine for far less money. And if you're thinking of pairing a Move 2 with an original Move to do the same, no such luck.
The Sonos app handles all the setup, which you have to go through even if you plan to use it as a Bluetooth speaker. It needs a Wi-Fi network for setup and subsequent updates, meaning you can't just pick one up and pair it like any other Bluetooth speaker. Once it's ready, Bluetooth pairing is quick and seamless, partly owing to a significant jump from Bluetooth 4.1 to 5.0.
Wi-Fi is also a must to use the onboard voice assistant features, be it Alexa or Sonos Voice Control. Google Assistant still works fine on the previous Move but is absent here because of the legal spat between Sonos and Google. That's not the case with the multitude of streaming services you can access through the Sonos app. Several apps will recognize the Move 2 on their own, like AirPlay 2, which you can use to beam music over from an iPhone, or Spotify Connect, which will present the speaker as a streaming option, for example.
Sonos also did right by looking at overall sustainability for as long as the company will keep supporting the Move 2. The battery is much easier to replace in case of failure long-term, and Sonos even sells a do-it-yourself kit. Plus, the Move 2 also works with the first Move's charging stand. The speaker itself is more repairable in case something goes wrong, which aligns with Sonos' stated commitment to be more sustainable that way.
Speaking of which, you can expect more from the battery this time around. Sonos doubled it and then some, with the Move 2 lasting up to 24 hours per charge — a huge boost from the 11 the original Move musters at the best of times. Volume levels will determine if you make it to 24 hours, so the louder you go, the shorter the playtime, but you can always keep it topped up by just leaving it on its stand.
Sonos Move 2: What's not good
Sonos says the Move 2 is fairly rugged despite its elegant look, and IP56 protection isn't anything to sneer at. While it's a speaker you can take to the park, pool, or beach, it's not what I would consider truly rugged, and given its price, you don't want to tempt fate too much. But if you're confident in taking care of it, it will play nice in those conditions. Any gathering in a backyard or patio will feel more alive with this speaker playing.
Moving the Move 2 to the backyard is the easy part. For everywhere else, you have to consider the overall size and 6.61-pound (3 kg) weight because it's not a speaker you toss in a bag and go on your merry way; it's more like a piece of gear you have to pack separately to ensure nothing scratches or breaks it. Granted, Sonos is in a unique spot because wireless speakers don't usually sound quite as good as the Move 2 does, but this version does little to advance overall portability.
It's also unclear why Sonos thinks the Move 2 is worth the same as the Era 300. It may not be wireless, but the Era 300 offers spatial audio and generally sounds deeper and more expansive than the Move 2. Even if you cut out spatial audio from the equation, the Era 300 is already a Sonos flagship product.
One of the reasons for that, among others, is because that speaker can more easily play hi-res audio and has Dolby Atmos support, whereas the Move 2 doesn't. You have a workaround if you use the USB-C port with an adapter and DAC, but that's not a solution for most. Moreover, Sonos sticks with standard Bluetooth codecs (AAC, SBC) and leaves out better ones (aptX, LDAC) that could present better fidelity when Wi-Fi isn't an option.
Sonos Move 2: Competition
The best smart speakers vary in size and power. The Move 2 would easily make such a list, much like it would most "best" wireless speaker lists. The best Sonos speakers are also a mix of how much ground the company can audibly cover. Hence, the original Sonos Move is always an option as an alternative, but its successor is worth the extra money for the better sound, longer battery life, and extra connectivity.
When it comes to mixing great sound with portability, the JBL Authentics 200 comes to mind as a cheaper alternative that weighs the same. It also supports Dolby Atmos and Google Assistant but can't match the multi-room pedigree Sonos is known for. If you're just looking for Bluetooth and want big sound in a smaller package, the Marshall Middleton gets plenty loud and withstands more punishment.
Sonos Move 2: Should you buy it?
You should buy this if...
You want a wireless speaker to take with you.
You are already in the Sonos ecosystem.
You like the convenience of Wi-Fi and Bluetooth.
You want some of the best sound you can find.
You shouldn't buy this if...
You want hi-res audio playback.
You want something with more portability.
You prefer to spend less.
There's no doubt the Sonos Move 2 is elite in its class, simply because most wireless speakers sacrifice some audio quality to shave down the overall size and weight. This speaker changes nothing on the latter side but does plenty to improve audio fidelity and battery life, which are both critical to any wireless speaker's longevity at this price.
If you're comfortable spending that kind of money, the Sonos Era 300 will be the better purchase, but if going wireless is a crucial element, then the Move 2 is easily among the best there is right now. Upgrading from the original Move is worth it if you dig the new features and don't mind that Google Assistant won't be talking on the Move 2 for the foreseeable future.
The Sonos Move 2 keeps stays within the same dimensions as a wireless speaker, only packs louder and richer sound that you can play for twice as long.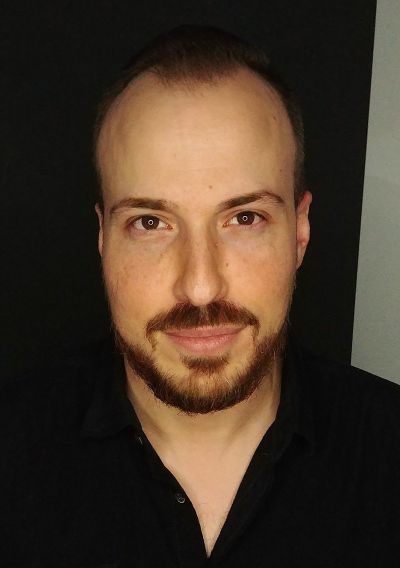 Contributor, Audio Reviewer
Ted Kritsonis loves taking photos when the opportunity arises, be it on a camera or smartphone. Beyond sports and world history, you can find him tinkering with gadgets or enjoying a cigar. Often times, that will be with a pair of headphones or earbuds playing tunes. When he's not testing something, he's working on the next episode of his podcast, Tednologic.