Best smart displays 2023
The visual feedback from a smart display is such a help when using a smart speaker.
Quick Menu
1. At a glance
2. Best overall
3. Best for Alexa
4. Best value
5. Best on a budget
6. Best small display
7. Best big display
Whether you're just starting with your smart home or have been building it up for a while, a smart display (or two) can be the perfect addition. A smart display is essentially a Google Assistant or Alexa speaker with a screen attached to it, allowing you to perform your usual array of voice commands while watching YouTube videos, following recipes, and more.
The Nest Hub is one of the best smart displays around, but if that doesn't catch your fancy — we have five other options that are also worth a look.
At a glance
Best overall
Best overall
Reasons to buy
+
Big, gorgeous display
+
Soli sensor tracks your sleep habits
+
Impressive audio quality
+
Physical mute switch
+
Fabric design looks great
Reasons to avoid
-
No camera means no video calling
-
Chromecast functionality is finicky
If you want the very best smart display that money can buy, you'll want to check out the Nest Hub. We still love the original model that launched back in 2019. Still, its successor is available for pre-order now, featuring the same Soli sensor initially found on the Pixel 4, which is being used for sleep tracking by monitoring motion and sound at night.
Right off the bat, the Nest Hub makes a strong first impression as one of the best smart displays with its 7-inch 1024x600 touchscreen display. It's nice and crisp for watching videos. The Ambient EQ light sensor allows the display's color temperature to automatically change based on the lighting of the room that it's in, making it look almost like a picture frame at times. The Nest Hub sounds impressive, too, thanks to its full-range speaker that's great for both music playback and Google Assistant management.
For your privacy, there's no camera on the Nest Hub, and on the back, you'll find a physical mute switch for manually disabling the mic. But if you want a camera on a Nest Hub and a larger display, the Nest Hub Max is a great option to consider. When considering the entire package on the Nest Hub, it not only qualifies as an excellent smart display, but it's also one of the best Google Assistant speakers — period.
Best for Alexa
Best for Alexa
Reasons to buy
+
The speakers are outstanding
+
10.1-inch display is a joy to look at
+
Screen follows you around the display
+
Clean and simple design
+
Webcam for video calls
Reasons to avoid
-
Pricey
-
Alexa's presence on display still needs some work
There's no denying how great the Nest Hub is, but if you prefer Alexa over Google Assistant, the third-generation Echo Show 10 may be a better fit. This is Amazon's flagship smart display, and it's a force to be reckoned with.
As its name implies, the Echo Show 10 has an excellent 10.1-inch HD display that makes everything from movies to YouTube videos look phenomenal. The Echo Show's speakers are also top-notch and if you ask us, sound far better than the Nest Hub Max's. They're loud, clear, and kick out an insane amount of bass. So whether you're listening to a podcast or the latest album from your favorite band, these speakers will do your content justice every single time.
Elsewhere, the Echo Show benefits from exquisite build quality, an easy set-up process, and a camera for video calls. With the latest model, the display can even rotate on its base to follow you around the room, always giving you the best angle possible.
Amazon's touchscreen interface for its smart displays doesn't feel as elegant or well-integrated as Google's does, but for anyone in Camp Alexa, this is the smart display to get.
Best value
Best value
Reasons to buy
+
Perfect middle ground between Show 10 and Show 5
+
Wonderful size
+
Camera with a physical cover
+
Great speakers
Reasons to avoid
-
Doesn't have Dolby audio tuning
Of the three Echo Show devices Amazon sells, its Show 8 could be the perfect choice for many people reading this. It sits right in the middle between the Echo Show 10 and Show 5 (more on that below), giving you a near-perfect balance of features and cost.
Starting with the display, the Echo Show 8 comes equipped with an 8-inch display with a 1280x800 resolution. It's big enough for easily viewing content and small enough that it's easy to fit in just about any room. The resolution is also excellent for the size, making everything nice and crisp without driving up the price too much.
The speakers are just as impressive, with the Show 8 touting two 2-inch speakers that kick out 10W per channel. You won't find Dolby processing like you get on the more expensive Echo Show mentioned above, but the Show 8 still sounds plenty good for music, podcasts, and TV shows.
Rounding out the whole experience is a 13MP camera with auto-framing for video chats, a physical shutter to cover it when not in use, and all of the usual Alexa commands.
Best on a budget
4. Amazon Echo Show 5 (3rd Gen)
Best on a budget
Reasons to buy
+
Can fit in just about any room
+
Shockingly good speakers
+
Video camera w/ physical shutter
+
New Cloud Blue color option
It's clear that the market has strong options out there for big and expensive smart displays, but what if you're all about stretching your dollars as far as possible and getting the best deal that you can? Enter the Amazon Echo Show 5 (3rd Gen).
This is essentially a scaled-down version of the Echo Show 10 and 8, opting for a much more compact 5.5-inch display in a considerably smaller body. The Show 10 makes a statement in the room that you place it. The Echo Show 5 (2nd Gen) seamlessly fades into the background and can fit just about anywhere.
Similar to the original Echo Show 5, the speakers on the Echo Show 5 (3rd Gen) aren't the best out there, but they do sound quite a bit better than you may be expecting. You also get a camera for video calls, and the Echo Show 5 (3rd Gen) adds the nice touch of being able to hide it with a physical camera shutter for those times when you want some increased privacy. The camera on the latest version of the Echo 5 is twice as good as the original Echo 5 at 2MP.
Alexa commands and the touchscreen display work the same on the Echo Show 5 as they do on the Echo Show 10, meaning there's no feature disparity despite the dramatically lower price.
Best small display
Best small display
Reasons to buy
+
It's. So. TINY.
+
Google Assistant commands are accurate and fast
+
Snooze alarms by slapping the top of it
+
USB-A port for charging your phone
+
The accessory dock adds helpful features
Reasons to avoid
-
Low-resolution display
-
Lacks a lot of standard smart display features
The Lenovo Smart Clock 2 is a very niche entry in the smart display category, but it's so cute and endearing that we just had to include it.
This is a Google Assistant-powered display, but its interface is slightly different from the Nest Hub or Lenovo Smart Display below. You can see the time, weather, calendar appointments, etc., but you can't use the screen to watch YouTube videos or follow recipes. It's much more limited in these regards, but that's by design.
Lenovo designed the Smart Clock to do less because it's best thought of as a super-powerful alarm clock. The teen-tiny 4-inch display means you can place the Smart Clock anywhere — including your cramped nightstand by your bed. You can quickly snooze alarms by slapping the top of it, the fabric body looks gorgeous, and the built-in speaker is fine for casual music listening. This is also the only smart display on this list with a USB-A port on the back, allowing you to plug in a cable and charge your phone while you sleep.
It likely makes more sense for most people to spend a little bit more money on something like the Echo Show 5 or Nest Hub, but if the concept of the Lenovo Smart Clock speaks to you, we think you'll be happy with it.
Best big display
Best big display
Reasons to buy
+
Large, crisp screen
+
Alexa Widgets make great use of the display
+
Video camera with a privacy shutter
+
Perfect for busy families
+
Can be mounted on the wall
Reasons to avoid
-
Speakers are only OK
-
Visual ID is hit and miss
Rounding out our list, we have the Amazon Echo Show 15. The largest smart display from Amazon comes in at 15.6 inches. Design-wise, the Amazon Echo Show 15 is pretty unique. It is relatively thin and can be set up either horizontally or vertically. Utilizing the design further, the Show 15 can be put on a stand on your counter or mounted on the wall.
The large display looks really good, and because of the screen size, the Alexa Widgets have plenty of room to be very helpful. There's a camera for video calls and Visual ID, but the latter is a bit finicky at recognizing you as you approach. However, if you don't want to add some privacy to the camera, it can be covered up completely with a physical shutter.
Because of all this, the Amazon Echo Show 15 is the perfect option if you want something to use in the kitchen. It's a lot easier to clean up if it gets dirty than the fabric-clad Nest Hub and Nest Hub Max, the speakers since they are rear-firing, it may be difficult to hear over a roaring dishwasher. But the large screen is a perfect canvas for step-by-step recipes or watching your favorite videos. Taking its entertainment prowess even further, Amazon announced that the popular Fire TV interface would make its way to the Show 15 soon.
What is the best smart display?
Why you can trust Android Central Our expert reviewers spend hours testing and comparing products and services so you can choose the best for you. Find out more about how we test.
The smart display market is stronger than it's ever been, and if you want to buy the very best one that you can, the new second-gene Nest Hub is an easy choice. It's a great blend of affordability, audio quality, display quality, sleep tracking, and of course, Google Assistant. Without a front-facing camera, you won't be able to make video calls from the Nest Hub, but that's a minor setback in exchange for the privacy benefits.
If you want to outfit your entire home with multiple smart displays, you'll love the Nest Hub's relatively low pricing, especially compared to some of Amazon's options like the Echo Show 10 — though the latter benefits from much larger speakers, a rotating display, and the ability to make video calls.
Sign up for Black Friday email alerts!
Get the hottest deals available in your inbox plus news, reviews, opinion, analysis and more from the Android Central team.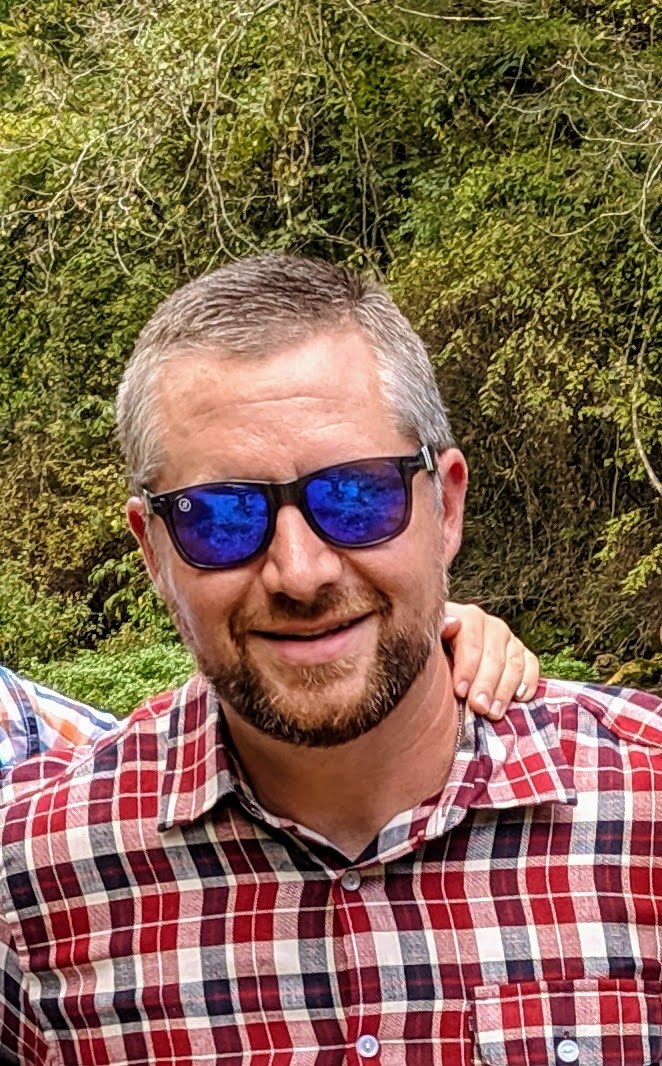 Chris Wedel is a fan of all things tech and gadgets. Living in rural Kansas with his wife and two young boys makes finding ways to get and stay online tricky. By utilizing his years of experience with the tech and mobile communications industries — success is assured. When not conquering connectivity challenges and testing new gadgets, he enjoys cruising a gravel road in his UTV with some good tunes.