Best smart light bulbs 2023
Not all smart lights are the same, and these are the stand-out options on the market.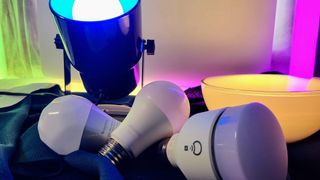 (Image credit: Chris Wedel/Android Central)
When it comes to setting up a smart home, lighting is one of the simplest things to switch over first, not to mention one of the most cost-effective. Choice is abundant in terms of affordable smart devices, and what might be considered the best smart light bulb depends on several factors. GE Cync Smart Light Bulb checks all of the boxes. It's made by a trusted brand in lighting and is compatible with all major voice assistants and smart home control platforms. These bulbs can be grouped or used independently and can replace any standard 60-watt incandescent A19 bulb. And while it's a top pick, it isn't the only choice around.
These are the best smart lights you can buy
Why you can trust Android Central Our expert reviewers spend hours testing and comparing products and services so you can choose the best for you. Find out more about how we test.
GE Cync Smart Light Bulbs
Best overall
Reasons to buy
+
Voice control
+
Group together
+
Bright 800 lumens
+
Works over Bluetooth and Wi-Fi
This GE Cync bulb emits a soft white light suitable for any room of the home, comes in a convenient two-pack, uses 9.5 watts, and offers up to 800 lumens of brightness. It's designed to replace traditional 60-watt incandescent A19 bulbs and fits medium-based sockets in open fixtures. Essentially, it can replace most bulbs in your home without breaking the bank. But if you want to spend a few extra bucks, you can get a GE Cync bulb that will offer a full range of colors in addition to tunable whites.
Aside from offering more energy-efficient operation, leading to savings on electricity and energy usage, they are also smart bulbs compatible with Amazon Alexa and Google Assistant for remote, app, and voice control. They also work with Bluetooth to control them from your phone within a short range without needing a third-party device. These bulbs also come with WI-Fi support, so remote management is easy and doesn't need a hub.
Once set up for control using a smart home control system, you can add lighting to scenes, like dimming the lights in the living room for movie night or turning on the bathroom lights for your morning routine. You can also set them on schedules, so all lights automatically turn off at midnight. You can control individual bulbs or group them, too. It's one of the most effortless transitions into smart lighting.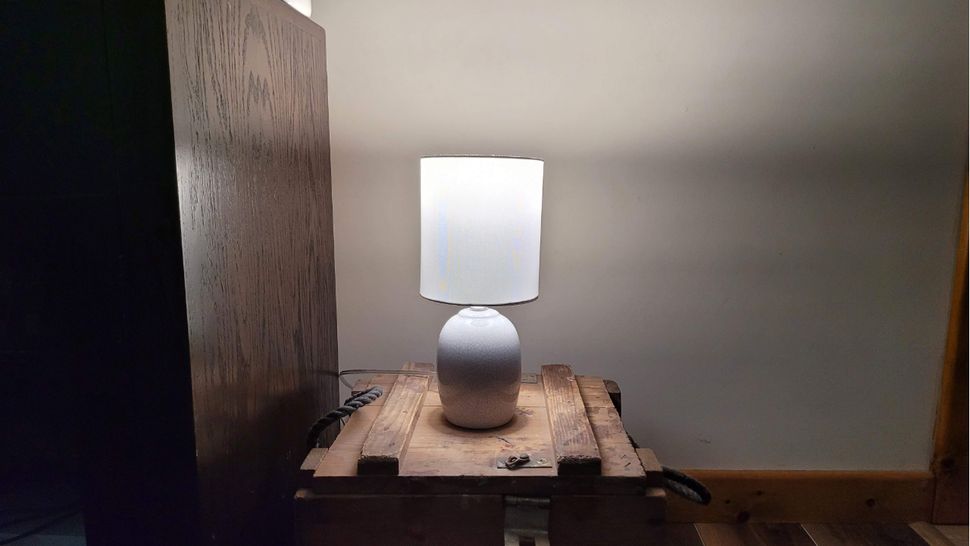 Philips Hue White Smart Bulb
Best for whole-home lighting
Reasons to buy
+
Dimmable
+
Voice control
+
Easily expandable
+
Bluetooth
+
Energy Star certified
Reasons to avoid
-
Requires Hub for remote control
-
Expensive
-
Single white color temperature
When it comes to smart lighting, Philips is one of the top brands that come to mind. This set is the perfect way to get you started switching all lighting in your home to smart lighting. It comes with four A19 LED bulbs you can use to replace any standard 60-watt incandescent bulb. Drawing 10 watts of power, they provide 800 lumens.
The dimmable bulbs are compatible with both Amazon Alexa and Google Assistant, as well as Bluetooth and Zigbee. With the optional Hue Hub, you can control the lights remotely using the app, and with a compatible smart speaker, you can control it by voice. However, if you don't want to go that route just yet, simply download the app and use Bluetooth to control it from within range.
Once you decide to go the full smart route and opt for the Hub, you'll be able to do things like creating timers and setting routines. You can also expand the system, adding up to 50 devices, including additional bulbs and devices like motion sensors and smart switches.
The bulbs are super easy to set up, making them perfect if you plan to add more devices to your smart home over time. You'll also appreciate the long life of up to 22 years or 25,000 lifetime hours (based on average industry usage) and the Energy Star certification.
Kasa Smart Light Bulb Multicolor KL125
Best value
Reasons to buy
+
More color combinations with a multicolor bulb
+
High CRI keeps colors vibrant
+
Adjust white color temperature
+
Works with Google Assistant or Alexa
+
No hub required
Reasons to avoid
-
Wi-Fi connectivity can be flaky
TP-Link Kasa is one of the best value brands you can get for your smart home with no hub required and Wi-Fi connectivity. You can even set up Kasa with the TP-Link Deco app if you have a TP-Link mesh system. The KL125 bulb can display multiple colors at once giving it a virtually unlimited combination of colors. You can also set it to output white light with temperature controls.
TP-Link has kept its prices relatively low with this hub-free bulb making control easy with support for both Google Assistant and Amazon Alexa. Of course, you can create presets so your lighting is exactly how you want it throughout the day. This bulb also has a high-quality light with a high CRI. That means that the bulb can output a wide range of colors to help objects look their very best.
You can also save electricity with the ability to set schedules so your not lighting and unoccupied room, and energy monitoring included so you can see where the most energy is being used. And since it's a smart bulb, you can turn the lights off from anywhere if you forget to when you leave.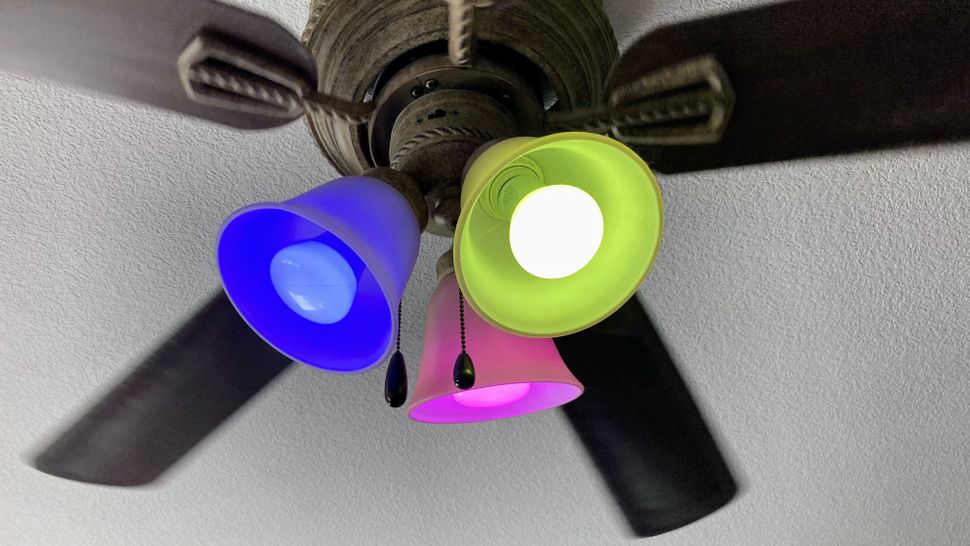 Philips Hue White & Color Ambiance Smart Bulbs
Best for setting the mood
Reasons to buy
+
16 million colors
+
Voice control
+
Bluetooth
+
Easily expandable
+
Energy Star certified
Reasons to avoid
-
Requires Hue Hub for remote control
-
Expensive
Enter a world of colors in your home with one of these bulbs, which can replace any standard A19 bulb and offers 800 lumens of light and 4,000K color temperature. Choose from 16 million colors to set the right mood, whether you want background lighting for a nice family dinner or fun lighting for a social gathering.
Control up to 50 lights with the optional Hue Hub, which lets you remotely control the bulbs from virtually anywhere. However, without the Hub, you can still control the bulbs from within range using Bluetooth and as part of a Zigbee system. Create timers, routines, and schedules, and automate lighting, so you never have to lift a finger. There are even preset light recipes you can use for the perfect ambiance. The lights are also compatible with popular voice control assistants, including Amazon Alexa and Google Assistant.
These Energy Star-certified bulbs have a 22-year lifespan or 25,000 lifetime hours. So you can feel good about swapping your old energy-hogging bulbs out for a model like this one from Philips Hue. We reviewed Philips Hue bulbs like these, and they're always a solid choice. Making things even better for Philips Hue fans, the company also has announced its plans for updating to Matter.
Nanoleaf Matter Essentials Smart Bulb
Best for easy setup
Reasons to buy
+
No hub is required
+
Millions of possible colors
+
Voice control
+
Bluetooth, Matter, and Thread compatible
+
Dimmable
The Nanoleaf Matter Essentials Smart Bulb is a jack of all trades, with plenty of light thanks to its 806-lumen output and a wide range of selectable colors. This bulb fits a standard A19 socket and is easy to pair with a simple Bluetooth connection and the Nanoleaf app. No hub is necessary. While it doesn't support Wi-Fi, it is Thread compatible which is a great way to future-proof your lighting. It's also compatible with Alexa, Google Assistant, and Siri to set the proper brightness and color quickly and easily.
The app is simple to set up, with easy access to your set moods so you can pick the proper lighting for the moment or time of day. These unique-looking bulbs provide plenty of light for a room or get dim enough to use comfortably at night. This bulb also has an excellent range of whites with 2700 - 6500K. Of all the smart lights that we've tested, these Nanoleaf Matter Essentials Smart Bulb offer some of the best color saturation, as is the case with all the other excellent Nanoleaf lighting devices.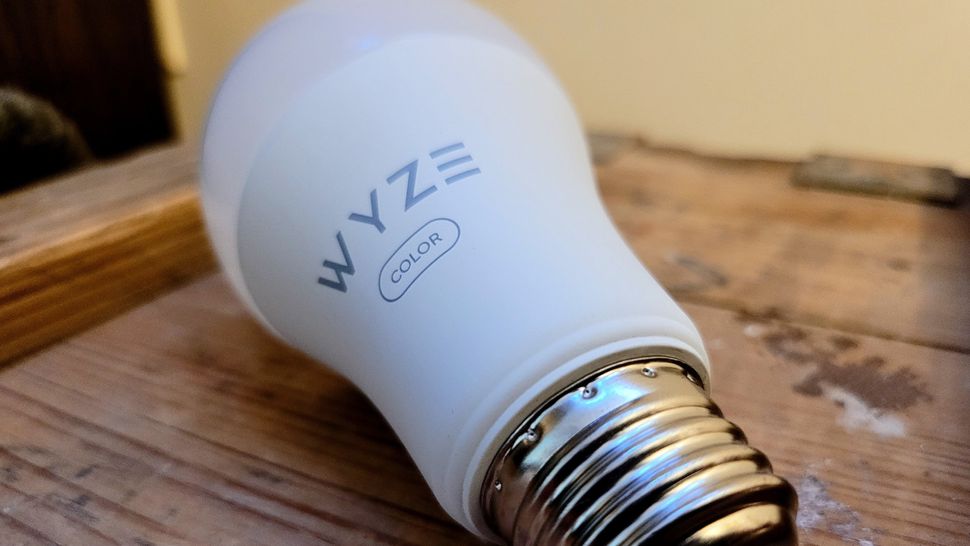 Super bright light
Reasons to buy
+
Voice control
+
Dimmable
+
1100 lumen brightness (75W equivalent)
+
No hub required
Reasons to avoid
-
Colors dull at high brightness
You can't go wrong with a smart bulb from a brand with such a compatible ecosystem at this price. The A19 soft white bulb is totally dimmable and as a 75-watt equivalent will output 1100 lumens.
With an optional hub, including the Sengled Smart Hub, SmartThings Hub, Wink Hub, or Habitat Hub, you can enjoy remote control using the iOS or Android app. Connect it directly to an Amazon Echo Plus or Show without a hub and enjoy voice commands to turn the lights on or off, adjust brightness, and more.
Group lights using Alexa, Google Home, or IFTTT, and the Wyze app makes setup a snap. You can also expand a system with other accessories, like light strips, dimmer switches, smart plugs, and door/window sensors.
SYLVANIA SMART+ Light Bulb
Best for easy remote control
Reasons to buy
+
16 million colors
+
Voice control
+
Dimmable
Reasons to avoid
-
No Bluetooth
-
Hub is required for Alexa and Google Assistant
Use the free Sylvania app for Android and iOS devices to remotely control these smart lights from virtually anywhere, no hub required. The lights have Wi-Fi built-in and connect directly to your secure home Wi-Fi network so you can get going right away. Control them from anywhere, including turning the lights on and off, dimming them, and changing colors.
The dimmable lights also offer a full spectrum of colors and tunable whites to create the perfect lighting for any situation. Delivering 800 watts (60-watt equivalent) and drawing just 9 watts, the LED A19 bulbs can replace outdated ones with smart, remotely-controllable bulbs and more energy-efficient ones.
Enjoy voice control via Amazon Alexa, Google Assistant, and Microsoft Cortana (no HomeKit, unfortunately) and a compatible smart speaker, and set the mood, scenes, or schedules using the app.
Philips Hue Bluetooth Smart Lightstrip Plus
Best light strip
Reasons to buy
+
Flexible and can be cut to desired length
+
Low energy usage
+
Can connect via Bluetooth or the Hue Bridge
+
Works with Google Assistant, Alexa, or Siri
+
Offers 16 million colors to choose from
Reasons to avoid
-
Must use Hue Bridge for full functionality
-
Only displays a single color at a time
-
Expensive
Philips Hue has done a great job of cultivating a very tight-knit group of smart lighting devices that work well together. Aside from a traditional bulb, the next most popular smart lighting option is an LED light strip, and the Philips Hue Bluetooth Smart Lightstrip Plus is an excellent start and is why it's one of my favorite to use.
When it comes to the best LED light strips, Philips Hue has done a fantastic job of keeping the features that make its standard bulbs so great and implemented them into a light strip that can be bent and cut to fit nearly any lighting needs. This light stip can connect directly to your phone via Bluetooth for basic controls, but if you want to access the full breadth of what it can do, you'll want to opt for the Hue Bridge.
This bridge gives you more options on your light strip and allows for control outside of the home. The Philips Hue Bluetooth Smart Lightstrip Plus offers a complete gamut of colors and a wide range of white temperatures to allow you to have the perfect light for any situation. A downside is that you'll only be able to display one color on the strip at a time, unlike the Philips Hue Gradient Lightstrip. These light strips don't come cheap, but the features and solid connectivity are worth it.
Best for entertainment
Reasons to buy
+
Customizable light sections
+
Creates an immersive viewing experience
+
Easy setup
+
Voice and app control
+
Companion app is full of customization options
Reasons to avoid
-
Doesn't work well on curved TVs
-
Camera can be an eyesore
In building off the Philips Hue Lightstrip and the additional lighting possibilities that a form factor these lights offer comes the Govee Immersion TV Backlight. Instead of using a light strip that only displays a single color at a time, Govee utilizes a technology called RGBIC to allow for individual control over sections of the strip to create even more customization options for the light. But they didn't stop there.
This kit comes with a light strip designed to route around the back of your TV, which comes in two options to support a wider range of screen sizes, but it also has a 1080p camera to help expand what's on your screen beyond its borders. The camera attaches to the top or bottom of your TV, and it can look a bit clunky to translate the colors and brightness of what's happening on the screen into light that shines on the wall behind your TV.
It's a unique lighting setup that makes even the most mundane TV programming seem more exciting. The Govee app has tons of customization options that let you set any of the dozens of scenes to the light strip and have a virtual living light show on your wall. The app also offers a setting to optimize the camera for gaming to take your next session to another level.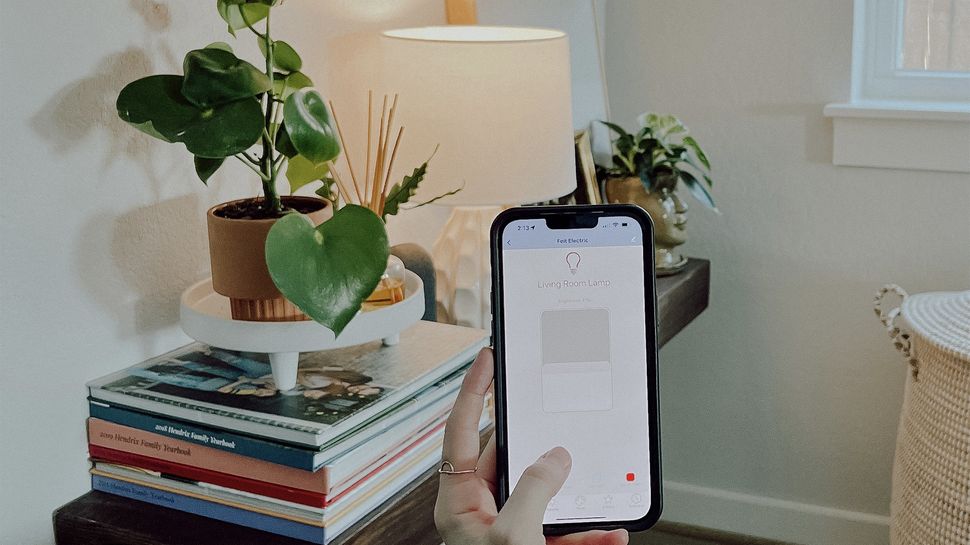 Feit Electric OM100
Best smart light for dark spaces
Reasons to buy
+
Max output of 1600 lumens
+
Doesn't require a hub
+
Works with Google Assistant and Alexa
+
Offers tunable whites and millions of colors
Reasons to avoid
-
Maximum lumens only applies to white tones
-
Not a lot of preset scenes
Not all lighting situations are created equal, and you may have a space where there is only one light socket, and you need to light the entire space. For that, you'll want the best smart light for a dark space: the Feit Electric OM100. With an output equivalent to a 100W incandescent bulb and up to 1600 lumens of brightness, this smart bulb can do the job.
This hubless smart light can be set up to work with Google Assistant or Alexa for voice control. But of course, you can also manage the light from the companion app. The app offers standard controls along with some preset scenes, but don't expect dozens of choices as it is a bit limited. While the bulb can produce a range of white tones along with millions of other colors, you'll only get the full 1600 lumens with the white colors.
Best alternative lighting fixture
Reasons to buy
+
Unique lighting experience
+
Touch-sensitive panels
+
Tons of customization options in the app
+
Excellent color and light production
+
Works with Google Assistant, Alexa, and HomeKit
Reasons to avoid
-
Expensive
-
Doesn't physically work with other Nanoleaf devices
While a light strip is a departure from a traditional light bulb, light panels that hang on your wall are even more so. Nanoleaf has made a name for itself with its wide range of lighting products, but the Nanoleaf Canvas stands out thanks to its unique look and touch-sensitive panels.
Getting started with the Canvas is a pricey endeavor for the eight squares that come in the Smarter Kit, and expanding it quickly pushes the cost even higher. However, these are some of the coolest-looking lights on the market. When one, these squares look like illuminated tiles on your wall and transition to different vibrant colors and brightness with perfect fluidity.
The Nanoleaf app is full of suggested scenes, community-created choices, and tools to easily create your own custom designs. You'll be able to connect these lights with your favorite voice assistant and IFTTT for a smart lighting experience like none other. To top it off, when you don't feel like using the app or your voice to manage the lights, you can swipe your hand across the panels to control them.
Smart lighting done right
Adding smart lighting to your home is as easy as unscrewing an old incandescent bulb, screwing a smart LED one in its place, downloading an app, and going through a quick setup process. These LED bulbs are also excellent replacements for aging CFL bulbs that may be starting to flicker. While some bulbs require a hub to manage control remotely, this also allows you to expand the system to heights you never imagined, including adding things like light strips and motion sensors to the equation.
The GE Cync smart bulb is a great starting point for smart home lighting, thanks to its solid features, reasonable pricing, and excellent compatibility. It also comes packed with Wi-Fi and Bluetooth, so you don't need a hub, and you have the option to control your bulb without putting it online. While you give up some of the impressive color-changing features of more advanced bulbs, the soft white light from these bulbs makes them a good drop-in replacement for your old bulbs.
These soft white bulbs are a great jumping-off point, easily replacing old ones and adding the option for things like voice control. If you decide to expand, you're well-equipped to add more devices to the mix once you grab a hub.
Finding the best smart light bulb for your home really comes down to your individual needs, budget, and preference. Looking for something you can control with your favorite voice assistant? Check out our list of Alexa-controlled smart light bulbs or the best smart lights for Google Assistant for a narrowed-down selection of options.
Get the Android Central Newsletter
Instant access to breaking news, the hottest reviews, great deals and helpful tips.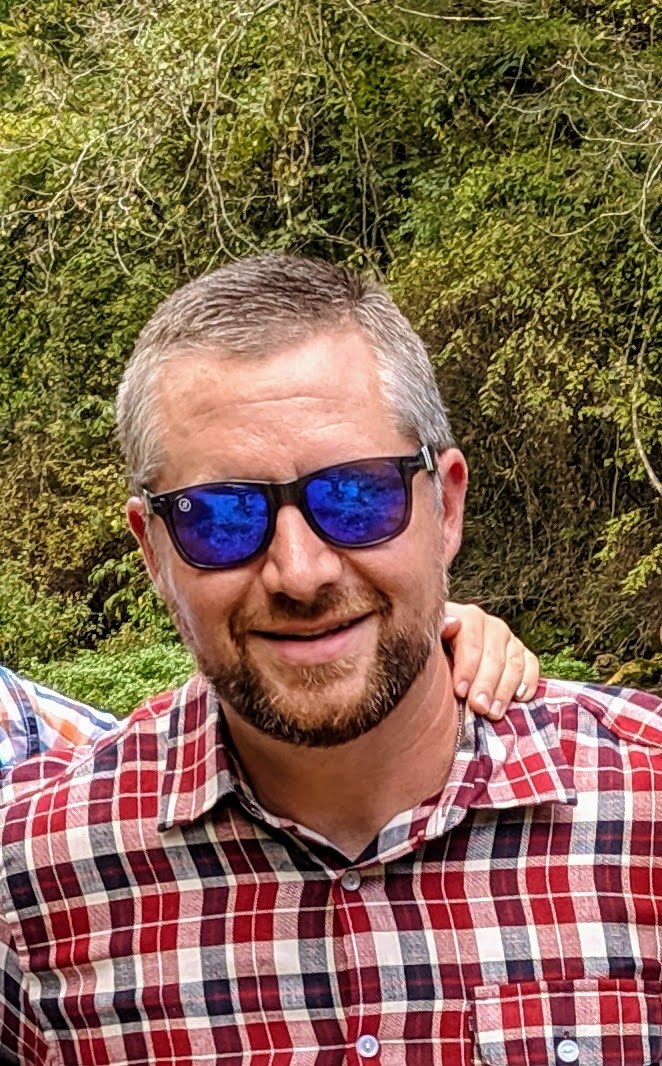 Chris Wedel is a fan of all things tech and gadgets. Living in rural Kansas with his wife and two young boys makes finding ways to get and stay online tricky. By utilizing his years of experience with the tech and mobile communications industries — success is assured. When not conquering connectivity challenges and testing new gadgets, he enjoys cruising a gravel road in his UTV with some good tunes.