Matter: Everything you need to know
Smart home interoperability matters and Matter is going to make that easier... if it ever arrives, that is.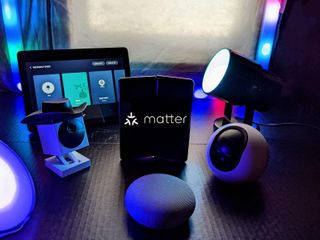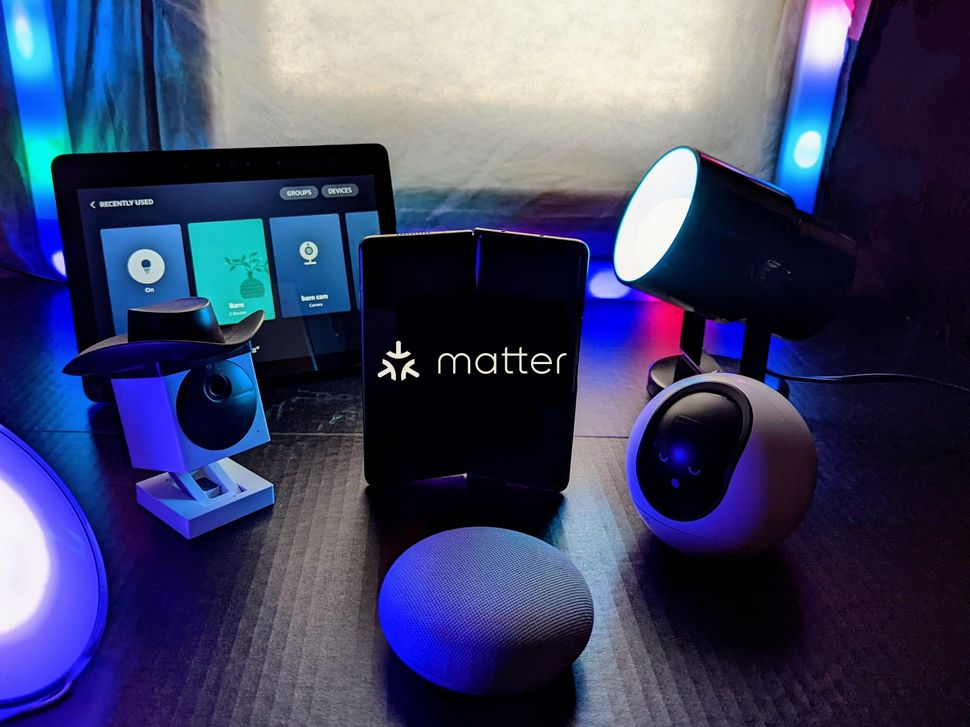 (Image credit: Chris Wedel/Android Central)
When it comes to buying smart home products, it's not always cut and dry. Support for certain items can often be limited to one ecosystem, meaning you can't just pick up a smart appliance and trust that it'll just work with whatever you're using. But that's about to change, thanks to Matter. Formerly dubbed Project CHIP, Matter is set to change things in a way that will make it easier than ever to establish the ultimate smart home.
But what exactly is Matter? Also, what is Thread, and how does that fit into everything? Will current devices work with the new standard, or will we have to buy entirely new products? We'll answer all of these questions and more.
What is Matter?
Matter generally refers to the new smart home connectivity standard created by a working group of over 200 companies and founded by the Connectivity Standards Alliance (CSA), formerly Zigbee Alliance. It uses Internet Protocol (IP) such as Bluetooth LE, Wi-Fi, and Thread to make smart home products compatible with each other using a single standard instead of the many disparate standards that exist today.
The Matter Working Group is also taking an open-source approach to developing the SDK, which will enable companies to bring products to the market faster once it's complete.
This will make it easier for companies and developers to build smart home appliances and Internet of Things (IoT) devices that seamlessly work together, regardless of the brand. That means Matter-certified products will work with Google Home, Amazon Alexa, Apple Homekit products, Samsung SmartThings, and much more. This will also simplify the buying process for both retailers and consumers who can have solace knowing that even the best smart home products will support their ecosystem.
What is Thread?
Thread is a wireless mesh protocol similar to Wi-Fi and Bluetooth that enables seamless communication between devices. It is based on IPv6 and uses an edge router, or "border router," to connect that network to other networks like Wi-Fi, Ethernet, and the cloud. Thread serves as the connection between the devices, while Matter is the language that these devices will use to communicate and sits on top of Thread as an application layer.
The group responsible for the protocol boast that Thread networks have "no single point of failure and include the ability to self-heal." This is because all the devices on the network can communicate with each other as opposed to having one centralized controller like other protocols. That means that if the Leader router fails, another router will take its place in the network.
Devices using Thread are simple to set up, and most are automatically configured. Thread also supports full end-to-end encryption between all devices; that means device-to-device, device-to-mobile and remote devices, and device to any cloud service.
What companies are involved?
There are more than 200 companies involved in the Matter Working Group, meaning there will be plenty of products that will support the new standard. Some of the biggest names in the smart home industry are involved, including Google, Amazon, Samsung, and even Apple.
These companies have already pledged their support for Matter and Thread on current or future products. Amazon says it will bring support to some of its existing Eero and Echo products, starting with the Echo (4th Gen) and expanding to other devices afterward.
Google will integrate Matter with Android and Nest to ensure that device setup is quick, easy, and seamless. Some products like the Nest Hub (2nd Gen) will support Matter over Thread, while others will support Matter via Wi-Fi.
This highlights that not every product updated to support Matter will include Thread support, which may be an important distinction. Either way, it's good news for users that are already invested in the Nest ecosystem ecosystems.
Samsung has also pledged support for Matter in its SmartThings platform. However, the company hasn't specified which devices will receive support, saying that it will "bring Matter to multiple products in 2022."
Other manufacturers for smart home items such as Philips, Ikea, Nanoleaf, and many more have also pledged to update their current devices to support the new standard.
When will Matter-certified devices be available?
In the second half of 2020, a timeline was set to have products through certification and a full launch of the standard sometime during 2021. These devices would carry the Matter brand, making them easily recognizable for retailers and consumers.
However, the timeline was updated in August 2021, signaling a delay in the process that wouldn't see the SDK finished nor the first device certifications occur until the first half of 2022. This meant we wouldn't see Matter-certified products reach the market until at least the second half of 2022.
Tobin Richardson, president and CEO of the CSA, said that the delay was a necessary move, "ensuring that the SDK, and related tools, are ready to meet the expectations of the market when launched and enable a large ecosystem of interoperable Matter products." At CES 2022, Matter was slated for a mid-year release (opens in new tab), with the goal to have products out by "the next holiday shopping season."
However, the CSA announced yet another delay in March 2022, citing an "unprecedented level of scale, scope, and commitment" from the companies involved and that it needs more time "to stabilize, tweak, tune, and improve quality in the code." The CSA expects to seed Matter 0.9 to its members by the summer, with a target for Matter 1.0 to launch in fall 2022.
Derrek is a long-time Nokia and LG fanboy who loves astronomy, videography, and sci-fi movies. When he's not working, he's most likely working out or smoldering at the camera.
Android Central Newsletter
Get the best of Android Central in in your inbox, every day!
Thank you for signing up to Android Central. You will receive a verification email shortly.
There was a problem. Please refresh the page and try again.