Prime Day brings around some of the best discounts we see all year, and we've got a few weeks to go until Black Friday comes around. If you're pining for steep savings, and don't currently own a time machine, I've got good news for you. There's nothing like saving money on something you'd be purchasing anyway, and today you can do just that by saving $10 off a $40 Prime Pantry order with promo code WELCOME10. That's a match of the same deal that we saw back in July for Prime Day.
This deal does have some restrictions. It's only up for grabs if you're a Prime member, so if you're not in the club yet, consider signing up for a free 30-day trial that will get you access as well as a slew of other benefits. Additionally, the deal is only for Prime members that haven't used Prime Pantry before. Now is the perfect time to give it a shot if you haven't yet.
Save on the Necessities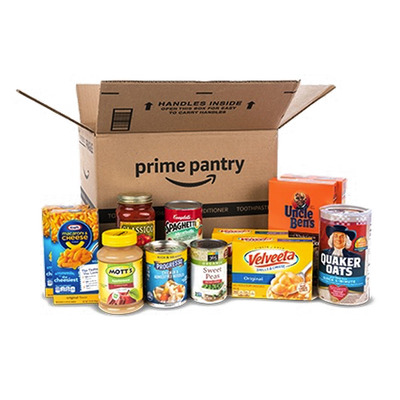 This is a nice way to save on the stuff you'll need to buy anyway. Prime members that haven't used Prime Pantry yet can get $10 off $40+ for a limited time. From snacks and beverages to meals and cleaning staples, Prime Pantry has a lot to offer.
$10 Off $40
Prime Pantry is a service from Amazon that allows you to purchase grocery items and household essentials in daily-use sizes. From personal care items to cleaning products to snacks and drinks, it's a convenient way to get staples shipped directly to your door. I placed my first order a few months ago, and I restocked all sorts of cleaning supplies, pet essentials, and other staples like ibuprofen and coffee. When I got my order, it was like unpacking a cart full of household necessities, minus the stressful trip to the store. Another nice thing about Prime Pantry is that everything comes in one big box, so there isn't a ton of packaging to deal with. Stack these savings with additional Prime Pantry deals, like 20% off Hershey's candy, up to 15% off morning essentials, and discounted healthy snacks to stretch your dollars even more.
We may earn a commission for purchases using our links. Learn more.