The best Muzei live wallpaper extensions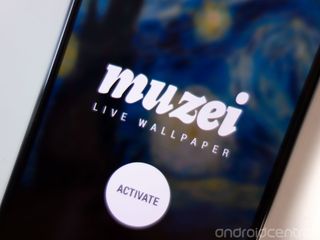 Freshen up your home screen with these add-ons for Muzei
Roman Nurik's Muzei live wallpaper brings a new piece of fine art to your home screen every day. But that's only the beginning — Muzei is also infinitely expandable through its extension system, allowing developers to bring content from all kinds of sources to the app. We've been digging through the Google Play Store in recent days — as well as looking at readers' suggestions — and we've come up with a list of some of the best out there.
Check past the break to take a look!
500px
A good starting point for those wanting to expand their Muzei collection into the world of photography, the 500px extension by MizDev brings highlights from the 500px photgraphic community to your home screens. You can choose from a wide array of categories, and select "popular," "fresh," or "upcoming," images, or photos from the editor's choice collection, and choose refresh durations between one and 24 hours; there's also the option to refresh only on Wifi, to save mobile data, and hide adult content.
Flickr
Similar to the 500px extension, Nicolas Pomepuy's Flickr for Muzei draws on content from the Yahoo-owned photo site, but goes about selecting its content a bit differently. You can filter images by user name or search keyword — so you might get less fresh images with a regular search, but it is possible to keep track of new stuff from your favorite photographer. You can also choose custom intervals for refresh, and opt to only load new images on Wifi.
Flickr Photostreams
Matthias Robbers' Flickr Photostreams extension is a different take on a bringing Flickr to your Muzei rotation. You can add one or more users' photostreams to your collection, and rotate through them at an interval of your choosing. You also get the option to only refresh on Wifi.
Cast for Muzei
An inventive approach to a live wallpaper gallery, Cast for Muzei, by Anthony Kiniyalocts, brings Chromecast's rotation of backgrounds to your Android device. The app pulls from the same feed as Chromecast, so you'll always be up-to-date with whatever backgrounds Google's sending out to its streaming dongle. There are no config option for this extension, but you can manually cycle through the current set of Chromecast backgrounds.
APOD (Astronomy Picture of the Day)
APOD Muzei by RichieApps sources its images from NASA's Astronomy Picture of the Day. It's a simple extension with no config options, but it delivers some great images of the cosmos, and sometimes atmospheric phenomena here on Earth.
National Geographic
Featuring some of the finest nature photography on the web, the National Geographic extension by DroidSoft UK cycles through NatGeo's picture of the day gallery. New images are added daily as the gallery is updated, and you can cycle through the gallery manually using the arrow button. Config options include refresh frequency, Wifi-only updates and "smart cache" for speedier photo updates.
Bing
Whether or not it's your search engine of choice, you can't deny that Microsoft's Bing features some awesome background images. This simple Muzei extension brings the current Bing background photo to your home screen.
Reddit
As the name suggests, Muzei - Reddit by Deepak Manoharan shows current photos from Reddit on your home screen. By default there's a selection of image-centric subreddits to choose from, but you can add more by name from the config menu. Other options include Wifi refresh and update interval, and you can choose to hide NSFW material if you want.
Unsplash
Unsplash for Muzei by Ralph Broenink takes things back to basics, putting high-quality, high-resolution photos from Unsplash.com in your rotation. The site adds 10 new photos every 10 days, and the current selection looks gorgeous as desktop backgrounds, whether they're blurred or unblurred.
Muzei Music Extension
Muzei Music by SimpleCity puts the album art for whatever music you're listening to in your home screen background. Album art is pulled from Last.fm, so you'll need a data connection for the add-on to work properly. Muzei Music Supports Google Play Music and the stock Android music player, as well as Rdio, PowerAMP, PlayerPro, Rocket Player, Doubletwist and Spotify (on Android 4.3 and above). There's an option to download on Wifi only, and you can also select the resolution of artwork to be downloaded.
Romain Guy Muzei
We've long been enjoying Googler Romain Guy's photography. And while we mentioned how to add Flickr streams above, Guy's work — which he often shares for non-commercial use — deserves its own entry. (If you've got a Chromecast, you've likely seen his work there as well.) The app itself is open-source, released under Apache 2.0. Look for more settings to be added, as well as the ability to download the full photoset and not just the last 100 images.
Instagram Muzei Addon
Tony Cosentini's Instagram add-on brings your stream — or your own photos — to Muzei. After authorizing the app to use your Instagram account, just select which setting you want to use, and you're good to go.
MultiMuze
Finally, for those who just can't choose between all the Muzei extensions they've got installed, MultiMuze lets you cycle through all your installed extensions. Choose which extensions you want to include through the config pane.
Don't forget ...
To change the source of your Muzei wallpapers, you'll need to hit the menu overflow button (three dots in the bottom right corner) and hit "customize," then make sure "choose source" is selected from the dropdown at the top of the screen. And remember you can also change the blur and dimming levels from the "advanced" panel under in dropdown menu.
Have you been using Muzei on your device? Let us know how you've been getting on down in the comments, and be sure to share any other Muzei extensions you're using!
Get the Android Central Newsletter
Instant access to breaking news, the hottest reviews, great deals and helpful tips.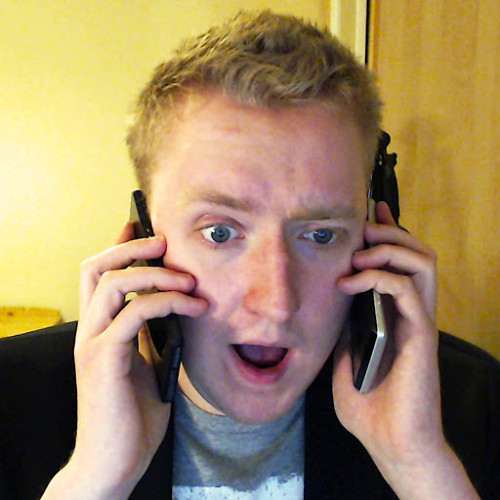 Alex was with Android Central for over a decade, producing written and video content for the site, and served as global Executive Editor from 2016 to 2022.