Google Play: Everything you need to know
From the Play Store to Play Pass, Play Services to Play Protect, Google has all kinds of ways to "play," some more serious than others.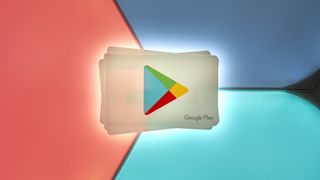 (Image credit: Nicholas Sutrich / Android Central)
Google Play has been the catch-all umbrella term for most of Google's app and mobile gaming endeavors for the past decade and more. The Google Play Store, its app marketplace, continues to be the main source of software and security for Android phone owners worldwide — alternative stores like the Galaxy Store notwithstanding.
Some Google Play services, like Google Play Music, didn't stand the test of time, getting Killed by Google or incorporated into other apps despite their popularity with core Google fans. While others, like Google Play Services (note the capital "S"), are vitally important to the entire Android ecosystem.
There are so many Google Play apps and platforms, many with similar-sounding names, that it can be hard to keep track of which service does what and which one is still available. Below, we'll break down all of the Google Play platforms, past and present, to help you know which ones to care about.
Google Play Store
The Google Play Store needs little introduction, but even people living under rocks and sheltered iPhone users deserve information, so here goes.
Hosting over 3 million apps, the Google Play Store provides Google-approved apps for Android phones and tablets, Wear OS watches, Android TVs (or Google TVs), and Chromebooks. You can rely on alternatives like the Galaxy Store on specific phones, but nearly every Android device ships with Google Play by default; Chinese phones are the main exception.
Along with games and apps, you can also buy ebooks and audiobooks through Google Play in certain countries. Other previously purchasable content like music and movies have now migrated to other Google apps.
The Google Play Store made $42.3 billion in 2022 off of 110 billion game and app downloads, its second-highest year but a drop from $47.9 in 2021, according to Business of Apps. Of that number, $31.3 billion came from games.
While this is a hefty sum, it's still just half of the $85 billion the Apple App Store made that year, as per CNBC. Still, even if iPhone users spend more, the gap between app stores has lessened in recent years; in 2018, iPhones made 10X more per device than Android phones.
We have Play Store guides on how to find the required Android version for apps and how to search for games and apps by specific devices that'll help make using the Play Store a little easier.
Google Play Services
Our guide on Google Play Services best describes how this background "app" works:
"Google Play Services is essentially just an app, controlled by Google, which updates automatically in the background on every Google-certified Android phone...Play Services can run with elevated permissions and supersede anything and everything in the OS if it needs to.
"If an Android app interacts with a Google service, chances are it's doing so through Google Play Services." Any app that interacts with core Google features like Cloud Messaging, Drive, Location, Play Games, Wear OS, and Google Pay do so through the filter of Google Play Services' latest updates.
This app matters because it can retroactively bring new security measures to older phones that will never update to the newest software. For instance, Google Play Services brought Android 11's privacy tools to Android 6 phones, ensuring that unused apps collecting data would be automatically shut out from accessing private info after a while.
With each new Android update, Google improves Project Mainline, its Google Play System Updates tool, to have the ability to update more and more core Android features behind the scenes without an actual "update."
Google Play Protect
Google Play Protect refers to Google's online and offline security tools that ensure downloaded apps from the Play Store (or third-party stores) are safe and malware-free.
Google scans its billions of apps for malware and notifies users if their app library contains a "Potentially Harmful App" or PHA. This works for Play Store apps by default; if you want your phone to check apps downloaded from other sources, go to your phone's app security settings and enable "Improve harmful app detection."
Despite the fact that Android phones have a reputation in some circles for being vulnerable to outside threats, our editorial team has argued that this is "fearmongering BS" based on how far Google has come with Play Protect, which uses the Play Services' backend access to "nuke malicious apps" once they're spotted.
Google Play Games
Google Play Games is a handy gaming hub for your Android phone, remembering which games you've played recently so you can continue playing, or older uninstalled games you may want to reinstall. You'll find "instant play" games that you can enjoy without installation, playlists of similar games, or searchable categories that let you specify things like no ads, no IAPs, available through Play Pass, portrait vs. landscape games, and genres.
Most recently, Google brought its mobile platform to Windows with Google Play Games for PC, where certain games support cross-platform play so your saves and achievements transfer from phone to computer. The games list isn't especially long, but Google has expanded the beta to 13 countries and promised developers that the onboarding process has become easier than ever.
Considering how poorly Google's Stadia experiment went, Google Play Games for PC may or may not get the internal support it needs to become a long-term success. But as a mobile app, GPG is a popular and useful tool.
Google Play Pass
A $4.99 subscription to hundreds of Android games, Google Play Pass currently sits at over 900 games, many of which cost more than that by themselves. Some of the games on the list are free without Play Pass, but the subscription removes in-app advertisements and payments, making your toilet gaming time less annoying and removing the temptation to spend money on microtransactions.
Our guide on the best games in Google Play Pass shows the kind of quality you can expect from the service, even if plenty of the 900+ games are lower-quality or duplicates of one another. In general, you should find plenty of games to play.
The question is just whether you play a wide-enough variety of games on your phone to justify spending the monthly fee, or if it makes more sense to just buy specific games outright.
Google Play Points
The more money you spend on Android games and IAPs, the more Google Play Points you receive, which can then go right back towards Google Play credits or currency in partnered apps. If you sign up for Play Pass, you'll get triple the points you'd normally receive — though anyone subscribed to Play Pass probably won't have much occasion to buy other games.
In addition to using points for credit, you can also use saved points when checking out in the Play Store. Anyone with a balance will see a "Use points" option, even if you don't have enough points to cover the whole transaction.
Most recently, Google expanded what you can spend Play points on, such as credit for Doordash and Instacart. You can even buy official Google merch like a T-shirt, water bottle, or sunglasses with your Play Points.
Google Play Books
Google Play Books is one of the more straightforward apps on this list. You can purchase ebooks or audiobooks through the Play Store or the Play Books app itself, or upload your own Epub files or PDFs directly to your Library.
The best perk of Google Play Books is that you can access these titles across all of your phones, tablets, and laptops, including directly through your Chrome browser so long as you log into your Gmail account. That means you can read your ebooks or listen to your audiobooks practically anywhere.
The only missing option is a Google e-ink tablet equivalent of a Kindle. But among the best e-ink tablets, you'll find some like Onyx Boox tabs that support the Play Store, so you can download Google Play Books and read your ebooks there.
Google Play Movies and TV
Now we've reached the "Killed by Google" portion of this list. Google Play Movies & TV used to be a dedicated app available on most smart TV brands and mobile devices; then Google deprecated it, moving some portions of it to YouTube and others to Google TV.
If you previously purchased movies or TV shows through the app, you can now access those purchases on YouTube or in a web browser at play.google.com. Otherwise, Google TV is your new home for purchased content on your phone, tablet, or smart TV. It's mainly designed for streaming channels like Netflix, but you'll also find rented and purchased content there.
If you're interested in Google TV, you can access it on any TV through the Chromecast with Google TV, or you can look into the best Android TVs since (despite the name difference) most "Android TVs" now run Google TV. Google sure loves its confusing naming schemes, doesn't it?
Google Play Music
Google Play Music offered a way for Android-owning audiophiles to combine their burned MP3 library with a subscription of tens of millions of songs, all in one library. Google Play Music didn't get the traction the company wanted, and so it moved its users and their libraries over to YouTube Music instead.
Reactions to this transition were mixed: one of our former editors wrote a mournful mixtape about how much she'd loved Google Play Music, while another former editor said he'd already left GPM years ago for Spotify. Most recently, one of our editors noted how YouTube Music's reliance on streaming uploaded files instead of just playing local files is both annoying and underrated.
Now, YouTube Music is one of the most popular streaming platforms, giving you tools like offline streaming, real-time lyrics, podcasts, and other neat perks added in the past year.
Google Play Newsstand
Google Play Newsstand launched about a decade ago, combining Play Magazines and Google Currents into a single platform for aggregated news and digital magazine subs. It incorporated machine learning in 2016 to give you more personalized results for the kind of news you'd find interesting.
Then, when its more important Google News app needed a refresh, Google folded Newsstand (and aspect of YouTube) into News. Now, essentially, Newsstand is just the functionality within News that lets you subscribe to digital magazines. You'll see any subscriptions under Payments & Subscriptions in your Google account settings.
Google Play Edition
Play Edition phones had a simple concept: buy hardware from popular Android brands with stock Android software instead of their specific skins. Samsung, Sony, and Motorola each launched one Play Edition phone, while HTC sold two. LG also sold the only Play Edition tablet.
We haven't seen a Play Edition phone since the HTC One M8 in 2014, though one of our editors said last year he wanted a Galaxy Z Fold Play Edition instead of the Pixel Fold. The premise was that these phones would get speedy, clean updates in line with Google phones, but they never proved especially popular. Eventually, Google shifted focus to the similarly-doomed Android One program.
Nowadays, most of the best Android phones use their own spin on Android but still manage to deliver fairly speedy updates; and even Google's own Pixel phones, which get the fastest updates, diverge from the AOSP with exclusive software tricks. A purely "stock" Play Edition phone isn't what a lot of Android fans want.
Get the Android Central Newsletter
Instant access to breaking news, the hottest reviews, great deals and helpful tips.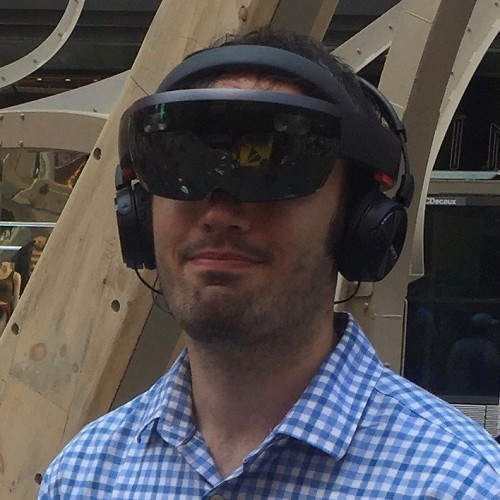 Senior Editor, VR/AR and fitness
Michael spent years freelancing on every tech topic under the sun before settling down on the real exciting stuff: virtual reality, fitness wearables, gaming, and how tech intersects with our world. He's a semi-reformed Apple-to-Android user who loves running, D&D, and Star Wars. Find him on Twitter at @Michael_L_Hicks.
Good write up on this

Reply