Why I left Google Play Music for Spotify years ago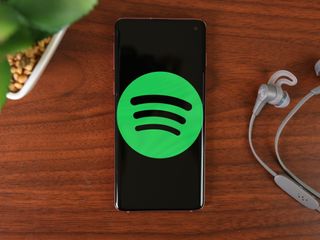 If there's one music streaming service that'll go down as one of the most underrated in history, it'll be Google Play Music. It has a great selection of songs to stream, can be used as a digital locker for storing your own library of tunes, and taps into Google's all-knowing AI tech to recommend songs based on the time of day and where you are. Add that together with great UIs for mobile/desktop and solid pricing, and it's a pretty great package.
YouTube Music existed for a while alongside Google Play Music, but in 2018, it received a massive overhaul with eventual plans from Google to replace Play Music with YouTube Music entirely. This news saddened a lot of long-time Play Music subscribers, and last week, Google started making its initial moves towards Play Music's eventual shutdown.
It's certainly sad to know that Play Music is gradually heading towards the light, and while I was a subscriber for quite some time, I've been letting Spotify handle all of my music wants and needs of the past few years. Here are a few of the biggest reasons why.
The custom playlists are great
Similar to a lot of people that work from home, I'm pretty much listening to music all day long. Sometimes there are specific albums or artists I want to listen to, but a lot of days, I just want background tunes that I can enjoy while cranking out articles.
Just about every streaming service out there has custom playlists to some degree, but in my experience, I've found that Spotify is the best in these regards. Specifically, I'm in love with its Daily Mixes.
Spotify creates six of these for you, each one with its own distinct style of music. For example, my Daily Mix 1 is a collection of alternative artists I frequently listen to, Daily Mix 2 is a solid playlist of folk songs, and Daily Mix 4 is where I go for my oldies — Tony Bennett, The Temptations, etc. These are usually my go-to playlists because I know that I'll enjoy the music I'm listening to, including a good mix of songs I'm familiar with and a few new ones here and there to help me expand my horizons.
Just last week, I came across a new playlist I hadn't seen before called Everyday Favorites. It's basically a mix of my most-listened-to songs as of late and a few tracks Spotify thinks I'd like across a variety of genders. I've already discovered a few new artists I'm eager to check out more, and I didn't have to actively seek them out.
I know some people haven't liked Spotify's curation to nearly the same degree that I do, but for me, it works really, really well.
It works on virtually everything
Finding a smart device that Spotify doesn't work on is kind of an anomaly in 2019. The mobile app works almost exactly the same on both my Galaxy S10 and iPhone XS. When I want to jam out in the living room, I can either hit up the Spotify Roku app or start streaming to my Sonos Beam (opens in new tab) via built-in integration in the Sonos app. Whether I'm rocking a Wear OS wearable or Apple Watch, I can seamlessly control my music right on my wrist. All the Google Assistant speakers scattered throughout my home? I can play Spotify at any time by just using my voice.
A lot of music streaming services work on multiple platforms these days, but each one seems to have some sort of omission here and there. So long as we aren't talking about the Apple HomePod or Fitbit's smartwatches, Spotify exists virtually everywhere in the tech space.
Spotify Connect
What more do I need to say?
If I started listening to Spotify by streaming it to a Bluetooth speaker in my office from my phone, I can control playback right on my computer without skipping a beat. Or, if I want, I can just as easily stop the stream and move it over to my computer's built-in speakers.
Spotify Connect essentially syncs any ongoing playback to all of your devices, allowing you to start, stop, and control your playback however you want. It may not sound very exciting to write/talk about, but after using it each day for years, I can't imagine going back to something that lacks this. Which, for the record, is just about everything.
Spotify's yearly recap is fantastic
At the end of each year, Spotify releases something called "Spotify Wrapped." It's essentially a look back at your streaming activity throughout the past year, highlighting your top songs/artists/albums, how many hours you spent listening to music, etc.
Some people probably couldn't care less about this, but I always think it's fun to get a recap of my listening habits throughout the year and see how they compared to ones past.
And, just like Spotify Connect, it's something Spotify brings to the table that its competitors just don't.
The student plan is a stupidly good deal
This last point won't apply for everyone, but if you're a student, Spotify is the best deal around.
Students can sign up for Spotify for $5/month, and while that's already a 50% discount compared to a regularly-priced individual plan, it also comes with free subscriptions to Hulu and Showtime. If you were to pay for all three of those things on their own, it'd cost you $27/month.
So, yeah, just a small difference.
You can renew the Spotify student plan for up to four years, and when you graduate and move on from school, you can still get Spotify and Hulu bundled together for $13/month instead of the usual $16.
Upgrade your Spotify game
Sonos One (opens in new tab) ($199 at Amazon)
Whether you buy one or five, the Sonos One is a fantastic little speaker. It's available in black and white, offers great sound, works seamlessly with other Sonos speakers, and connects to Spotify, Google Play Music, iHeartRadio, and a myraid of other streaming services.
Lenovo Smart Display (opens in new tab) ($200 at B&H)
Although its speaker isn't as powerful as the Sonos One's, the Lenovo Smart Display is a great purchase. It's powered by the Google Assistant, meaning you can use your voice and the touchscreen display to learn about the weather, control smart home devices, or manage your Spotify tunes.
Urbanears Plattan 2 Bluetooth (opens in new tab) ($80 at Amazon)
The Plattan 2 Bluetooth headphones from Urbanears have quickly become part of my daily cary. They have a fantasticly lightweight design, sound surprisingly great, and get phenomenal battery life. For the price, you'd be hard-pressed to find something better.
Android Central Newsletter
Get instant access to breaking news, the hottest reviews, great deals and helpful tips
Joe Maring was a Senior Editor for Android Central between 2017 and 2021. You can reach him on Twitter at @JoeMaring1.
Only reason I'm still using GPM is the free downloads which more than pay for the subscription. Once they axe the service, I'm switching to Spotify.

Ad free youtube keeps me in tow with GPM but the service is low key trash now. There are some songs on there that I have uploaded from artist that aren't available on Spotify either.

I'm hooked in to Play Music because of ad-free YouTube. I'd be loathe to lose that.

Same here. I don't particularly care for YouTube Music but I don't want to lose ad-free YouTube either.

In the same boat. But the longer Google takes with the move, the more they make Spotify more appealing. Starting to envy the shared playlists. Ultimately, I'm on family plans, so having them both isn't terrible, but just feels overly redundant.

Get youtube Vance and ads are a thing of the past. Even available in dark and blue! 😁
Not to forget background play and, of course, picture in picture.

Same here. You tube red is wonderful. Or whatever it is called now.

Same. I loathe YouTube ads, but break the connection with GPM, and I'm moving on. Now if by some miracle, they'd bundle Spotify with YouTube Premium, we'd be golden.

Same. Can't stand ads on YT. I switched back to Spotify a couple years back but could not handle the persistent ads while watching YT videos so I switched back to GPM/Premium and won't go back

"Spotify just does so much right."... Yeah, except pay the artists.

As if Google/Youtube is any better. YT Music bills itself as having one of the largest music libraries in the streaming space. Google seems to ignore the fact that such a claim is only true if you count all the user uploaded music that has more than likely been uploaded illegally. For Instance Youtube Music does have the largest collection of Video game music, but if you take a closer look nearly all of it is user uploaded and a majority of it has either been blocked by copyright holders or been outright removed. It's great to find a 150 song playlist that only has 25 playable songs because the other 125 have been removed or blocked. Such a wonderful way for Google to run their streaming business I'm sure that won't have any legal consequences in the future.

Get free imusic on verizon now.

I don't subscribe to a service, I use Google play music purely because I can upload all the music I buy to it and can buy direct from Google digitally if I choose. When it goes.. what alternatives are there for that use?

Supposedly it'll all migrate over to YouTube Music. But I'll believe that when I see it. And I'm in the exact same boat. I occasionally use their free stations but 99% of my streaming is of my own music I've uploaded.

My guess is that the music locker aspect of Google Play will migrate to Google Drive much the way Google Photos can be accessed via Google Drive. It would make a lot of sense for Google Drive to have Photos and Music directories by default which would then be available to Android and ChromeOS devices.

Enjoy the extra compressed music in relation to GPM/YTM.

Im with you ▲ on that one. I have the same question... GPM is everything to me, I've used it since the beginning. I haaaaate that Google is going to shut it down and still hoping that is just a rumor and people don't know what they're talking about (sadly I know it is true 😭😭) The truth is, there are no alternatives or anything else close. I absolutely love being able to upload my music to the cloud and stream it anywhere. I have thousands and thousands of songs uploaded and have taken the time over the years to create this amazing collection of my favorite music (including my ultimate Britney collection featuring every single song, song version, remix, unreleased track/b-side, cover, commercial, and live version of songs that she has done. #itsBritneyBitch) and have filled in all track and album details and uploaded the album art for every song uploaded. I know I can download this massive vault (which I will) but no where else that I know of, I can upload them all to and access them as a music player.. not to mention all of the smart features and playlists GPM provides also. Suggestions are appreciated.. and please Google, this is a major part of your overall awesomes which has been slowly fading out with decisions like this (shutting down Hangouts also eventually.. ending the Nexus line and replacing it with the Pixels.. creating apps like Allo..lol) and please don't continue to move towards being an Apple-like company. PLEASE!

One you've downloaded all your music, just set up Plex on an old machine or NAS at home. Then you can stream it all for free with no monthly fees

An alternative is to just load the music on your phone and use VLC or a similar app to manage it. Amazon Music works too, but the UI is messy. Default quality for Spotify is 160 kbps, and that's not gonna cut it for me.

I get free unlimited iheart radio and Pandora but GPM to download music and play list. I can't do without the ad free YT.

I had tried Spotify and found the sound quality inferior compared to GPM or YTM and that alone will force me to YTM when GPM shuts down. Trust me, there is not a thing at this time I like about YTM, the UI is a wreck, the fonts I find too small and you can not sort albums, they just list in the order you pick them... so stupid. I can only hope over time these issues are addressed and they transfer my music to the YTM database. I would rather deal wiht the YTM issues as opposed to the inferior sound I always got from Spotify.

I like GPM and hesitant about going to YTM. As far as Spotify I left them a few years ago after an update when I would play a playlist I made it started adding suggested songs that I didn't even like. It would have been ok if I liked the some or it gets songs right and one or two wrong, but none of the songs I liked. My daughter left them for Apple music the same reason so I felt like something was there.

Nobody mentioned GPM's Music Locker. Screw streaming available music, I have a HUGE music collection uploaded and at my fingertips at anytime, anywhere on my S10 or my Chromebook or my Windows desktop or Android Auto in the car, my Google Home speakers, etc. . A lot of my music is obscure or rare remixes that can't be found on traditional streaming services. That's a game changer for me and I have read that YouTube Music will allow you to bring your collection with you when the transition happens. I hope that's true. I'm counting on it. If Spotify offered a similar feature I would switch in a New York minute, but they don't.

I'm in a similar situation. I moved to Google Play Music from Groove to use the music locker to store my 6,000 song library and be able to stream it from devices with limited storage capacity. If Google doesn't bring this feature to YouTube Music that would be a big problem for me.

I hate Google's penchant for breaking things that were already just fine. I have zero interest in music videos, which is why I have had GPM from the beginning. Just another way that Google treats their true fans as just so much underfoot trash, I guess. Was thinking about moving to Spotify, but after reading the comments here, am having second thoughts. Since the transition from GPM to YTM will likely be messy and lacking, guess I'll keep Spotify in mind as my Plan B... I have been all in on Google and Android since 2010, but given their senseless drive to destroy the good stuff, only to replace it with something lesser (if it's replaced at all), at this point there's a better than even chance that my next phone will be an iPhone. Say what you want about Apple, but they are a damn site better at rewarding loyalty than Google is. One question keeps coming up in my mind: what if Google gave a developer's conference, and no one came???

This article obviously paid for by SPOTIFY. You fail to mention Google will migrate everything over (like uploaded music). It will just be GPM with a different name. If you want specifics follow this link for info from someone that wasn't bought by SPOTIFY. https://arstechnica.com/gadgets/2018/05/youtube-music-will-replace-googl...

Thanks for the article, but it's almost a year old, and because of the way Google is always all over the place, can its info even be trusted at this point?

This all remains to be seen. Given Google's history this will not happen as they say. Spotify and Amazon both did away with the personal music locker, and I'd expect Google to do the same. Plus, you can't blame people for being frustrated when they're paying for an unfinished product. YT Music in its current state has been out for nearly a year and we just now got Android Auto support a feature that was promised to be out by mid fall last year. Google cares only for our information, that is where they make their money. they're not a service company, they're not a hardware company. They can care less about the products they make or the people that use them as long as you give them your info.

My thoughts exactly. This reads like something written by the marketing team at Spotify. "Sorry to hear about Google Music Play. JOIN US at Spotify." I wonder if Google won't migrate the music locker over to Google Drive similar to the way Google Photos can be accessed via Google Drive. It would make sense to have Photo and Music directories on Google Drive that are then accessible to all devices especially Android and ChromeOS devices. I'll wait and see what happens. I've never been much of Spotify fan. I really prefer owning my music.

Can't do without the removal of ads from Youtube, and the family plan for $14...

I feel the same way about YouTube ads. I've gone years without them and I can't go back now. Flicked via the BlackBerry keyboard on my Pixel

Gpm has my music from my life..albums &CDs I ve accumulated over time that I uploaded to GM years ago when the service 1st began. If Google kills this it is the final f-in straw for them. Every damn thing they create...they eventually destroy. I love it because I like to listen to albums in continuity..not a random song out of place..but if I want to listen to randomness I have that available. I have tried all if them but what i hate about every other music service is the 'radio' plays the same bullshi t over and over again unlike gm which has a more ecletic mix. Spotify/Pandora/Slacker can go to hell they suck balls. And as a fall back I have my own music to listen to which is always a great thing.

I've only ever tried Spotify because of Playstation. If Tesla would switch out Slacker with Spotify, then I would actually keep a subscription. If they kill off the music, then they sure as hell better cut the cost of Youtube red

I can't be without ad free YouTube. When gpm dies I'll go to YouTube music.i don't like Spotify

I just download a band/artists discography off torrent sites. Then just put it on my phones sd card and delete the songs I don't want. Tried Spotify but it kept crashing my phone.

I had no interest in Spotify. Tried the free trial and while I do like their music discover better, GPM has all my music I ever bought and ability to download music. Not to mention the main reason I got it in the first place was to get rid of adds on YouTube. Recently however I heard Spotify will throw in free Hulu. I will have to think about that

apple music is better to me. same $5 for students. can do family plans. has more music. has more exclusives. Don't have to worry about google abandoning it for something else 2 years from now....which is WHY I never use much from google (other than an email and photos app) works on Apple iOS/MacOS, Android, and Windows.
And Apple music is free with top tier unlimited plans on Verizon.

I used to have a subscription to AM when I had and iPhone, but when I switched to Android, the experience changed. Basically, the AM app used to lag, and it annoyed me so much I went to Spotify. Spotify seems to work great with not only my Note 9, but all my Google Assistant speakers and automobile.

My Spotify subscription also includes Hulu as well!

If YTM costs the same (especially cheap family rate), bundles YT Red, and supports music uploads (or music locker, whatever it's called) then it's fine.

We'll see. Right now I pay $7.99 per month for GPM. It's an unbelievable value. And, I like the service. So....we'll see what happens I guess....

Downloaded over 4,000 songs to GPM, for free. Spotify won't let you do that. So no thanks.

Sounds like the writer mentioned GPM'S great features, then spouted off about Spotify without any mention about giving up those features. Those features (like Music Locker and ad-free YouTube) are the reason why many users ARE with GPM. Heck, I left Spotify for GPM (let's not even go into the mess that is playlists on Spotify) for those reasons. Without Spotify copying any of GPM'S features switching back is a non-starter.

PS: I love how GPM will automix files I've uploaded with their own files in their playlists seamlessly. No other service does that. You can keep Spotify.

It's too risky to put your money and faith in any Google service these days when there's every liklihood they'll kill it to try something else every few years. I pay for GoogleDrive/Photos but I don't trust it enough so keep everything backed up to OneDrive too so I'm paying twice every month just in case.

I've never been a fan of Spotify, I wasn't really a fan of Google Play Music but it let me store video game music so now Google is killing off yet another service. The only music streaming service I truly liked was Apple Music and I'm becoming increasingly disillusioned with Google and considering maybe going back to iPhone and yes I know what it means, not much customisation and the walled garden but at least Apple improves Apple Music unlike Google , and keeping an Android having just for ShowBox, I like the Pixel phones (I'm torn between the Pixels and a iPhone)but eventually Google will probably drop those as well. I will most likely stick with Android as I prefer it over iOS but I'll most likely subscribe to YouTube music.

I love Google Play Music. A shuffle of my Thumbs Up Playlist wakes me up every day. The higher bit rate sounds better than Spotify, and uploads are a great feature. YouTube premium alone makes it a fantastic value. The auto playlist/stations works great, can quickly respawn to focus on a new style, and refresh on my device to play offline. I've subscribed since the start. I hope it continues, but will go along to YTM if I must to keep all these features.

I'm using gpm because spotify, which I think has better functionality, doesn't play nice with playing on different smart devices at once even with a family plan with individual accounts tied to each device... That is unless someone has figured that one out... Let me know!

I'm a big fan of GPM and like a few of the other commentators I have mainly used it to store my own collection of music.
The collection being amassed from hours and hours of mind numbing CD ripping through to a monthly subscription with Emusic and the occasional purchase from the Google store.
My biggest gripe has always been the limitation to a 1000 songs allowed on a playlist/queue. Now with this added closure of GPM, I am having to find an alternative to storing and playing back my collection through the cloud medium without having to pay through the nose for the privilege.
Emusic could become this saviour, since I'm a subscriber anyway. It allows me to upload all my music for free as long as I continue to use its service (so not quite free...🤔), It also has a mobile app and the biggest plus is the playlists aren't restricted - well not so far.
It's early days and Emusic won't be for everyone since it's limited with its music catalogue to mostly independent smaller labels but that works for me. So, if the seemless (cough cough) migration of all my music to YouTube fails then this could be fall back.

I currently switched from apple music to GPM one was because of the added YouTube premium and two was because of the AI smarts...the sound quality could be better but I think with services like tidal we're just starting to see HI-FI music be more of a thing and not just for audiophiles..I think either Google will buy tidal or a company like them outright or will create its own HI-FI quality stream.. I have zero loyalty to music streaming services and will land on one that offers family sharing, Hi-Fi and Has an app for my vehicle.. YouTube premium is nice but if the take youtube originals from behind the pay wall I won't need to pay for it anymore. I'm actually ok with Ads.. even better when they aren't random and don't appeal to me

I don't use any of them and I probably won't until wifi is free.

Most music streaming services offer offline functionality. So you download the music to your phone at home and you do not have to use any data while on the go.

I've been using Spotify since 2013 and have tried to switch to GPM and Tidal on several occassions but for some reason, I always come back to Spotify.

I think Songza was my favorite. Until Google bought and killed it which is sad since it is now killing Play Music which was supposed to integrate the best from Songza. I never saw that happen so I have been using Amazon forever at this point.

Spotify has poor international backing. When I moved from the states I can still access Google Play Music and listen to my entire library from it, but can't even use Spotify. I think the author should have mentioned this is not a global solution.

I could care less about playlists. I listen to who I want, when I want. 50,000 songs in my locker is best in class. The convenience of purchasing albums and have them instantly available in my collection is also great. GPM is the best music service, period. This is the one service that I use everyday and truly enjoy, so of course Google is retiring it. You Tube music had better incorporate these features. I absolutely will not go to Spotify.

In my case I moved to Spotify mostly because of the family plan. Google's family plan conditions were pretty bad at the time, not sure if they changed. First, young kids were not allowed at all to have emails. So, what's a family to Google then? then they were allowed but they would have access to primary credit card I use for the family payment. All I wanted was: I pay for Google Music family plan and the family, including the kids get Google Music. What Google wanted me to do: That the kids then could buy things with my credit card. Nope, thank you. IIRC you couldn't even make a family group without a credit card attached to it. You could add a credit card, then create your family group and then remove the credit card, but then you could have Google Music for the family. I really tried to give my money to Google but they worked hard in convincing me not to.

I'm in the same boat as everyone else. My whole music collection is uploaded to GPM, & is a huge reason why I don't leave. Plus the added YouTube benefit. If Spotify allowed you to upload your library, I'd consider switching because I do like the interface much better.

I guess you should try Median Music. Because it's very simply to use. It can adjust music time range.

So, I guess signing my kid up for Spotify after he's settled in at college is a no go on a Family Plan.

Spotify for me works much better. buy why choose if you can use both? just use musconv tools to transfer playlist
Android Central Newsletter
Get instant access to breaking news, the hottest reviews, great deals and helpful tips
Thank you for signing up to Android Central. You will receive a verification email shortly.
There was a problem. Please refresh the page and try again.