Best Galaxy Note 8 Accessories in 2022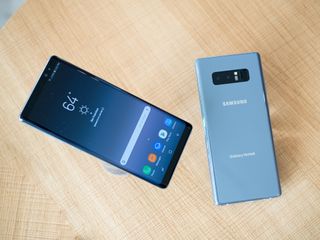 The Samsung Galaxy Note 8 is no longer a brand-new smartphone, but whether you've been using it since it came out in 2017 or recently picked one up at a discount, the Note 8 can be made even better when paired with some great accessories. There are a lot to choose from, but these are our favorites.
If we had to choose
While we recommend all of the accessories on this list, we also don't expect you to go out and buy every single one.
If you only have room for the necessities and can't splurge on anything too fancy, we'd at least suggest picking up the Spigen Neo Hybrid (opens in new tab) and Whitestone Dome Screen Protector (opens in new tab). These will protect your Galaxy Note 8 to ensure it stays safe throughout all of your daily use and are the two bare minimum accessories you should get.
On the other hand, if you have a budget which allows for some more frivolous purchases, the Galaxy Watch Active (opens in new tab) and Galaxy Buds (opens in new tab) are among our top choices. You don't necessarily need them, but they work beautifully with the Galaxy Note 8 and really do make your overall experience that much better.