Android Auto vs. Apple CarPlay: Which is best for you?
Google and Apple compete for your dashboard.
For Android in the car
Android Auto looks nothing like it did when it first launched, and that's a good thing because it runs much smoother now. A more accessible interface plays nice with the intuitive app and vehicle control integrations for a safer and more enjoyable drive with an Android phone.
For
Easy setup
Excellent app support
Intuitive voice assistance
Broad compatibility
Navigation maps work well
Phone calls are simple
Against
Wireless connections could drop
Fewer custom features
For iOS in the car
Apple continues to refine CarPlay in various ways, but it's never veered away from the familiar app grid that made it look so iconic in the first place. It's also broadly expanded both the compatibility with third-party apps and the feature set to make driving with an iPhone feel a lot more seamless.
For
Easy setup
Slick presentation
Growing app integration
Broad compatibility
Messaging and music stand out
Great for phone calls
Against
Siri isn't as good as Google Assistant in the car
Apple Maps isn't great
Notification system could use work
It took just under a decade, but Android Auto and CarPlay are so much easier to spot in vehicles today, integrating factory infotainment systems further with smartphones. Like an endless Android vs. iOS debate, pitting these two platforms against each other is inevitable when thinking of how to use a phone in the car. They're definitely more refined than they were when they respectively debuted, which makes this comparison all the more intriguing.
Android Auto vs. Apple CarPlay: What can they do?
Why you can trust Android Central Our expert reviewers spend hours testing and comparing products and services so you can choose the best for you. Find out more about how we test.
Both Android Auto and CarPlay operate as projection platforms, meaning they run off the phone over to the vehicle's head unit to display the interface you see. That's why if you don't have a certain app installed on your phone, you won't see it appear on the infotainment screen.
This matters because overall usability largely depends on what you want to do while driving. With safety in mind, Google and Apple regulate which apps can work with the proviso that they don't break laws and that drivers aren't distracted. In those respects, both companies run a pretty tight ship that way, though Android's more porous software architecture means there are workarounds to skirt the rules.
Both tend to prioritize three key apps and functions: audio, navigation, and messaging. Most of what's available to download falls under those silos, with plenty of crossovers between them as well. Many of the third-party apps available on Android Auto are also readily available on CarPlay. Think of Spotify, Audible, Amazon Music, Pandora, Tidal, WhatsApp, Facebook Messenger, Telegram, Pocket Casts, Viber, and many more.
Even some apps owned by either Google or Apple can run cross-platform. Apple Music, YouTube Music, Google Maps, and Waze come to mind. The main exceptions are with messaging, where iMessage's incompatibility with Android extends to Android Auto, too. The same applies to Google's own Messages app, which uses RCS, a communications standard incompatible with iMessage.
Despite some of those incompatibilities, the conveniences are only getting better. Integration between voice assistants, like Google Assistant and Siri, and third-party apps is getting better with each major update to make hands-free control more seamless. It's never been easier to request a song or playlist the same way you would a destination or point of interest on a mapping app.
Phone calls don't require touching anything, with functional steering wheel controls that not only let you tell Google Assistant or Siri what you want, but also who to call. They will indicate when someone is calling, even naming names if they're on your contact list. Add in the ability to verbally compose outbound messages or read aloud the incoming ones, and communicating behind the wheel feels more intuitive. There's still room for improvement with either platform, but it is fair to say they've come along nicely.
Android Auto vs. Apple CarPlay: How do they differ?
One of the biggest advantages of having both Android Auto and CarPlay run off phones is you don't have to reconfigure things from vehicle to vehicle. In fact, you could use either one in a friend's vehicle or a rental car, assuming they support them.
When it first launched, Android Auto's card-based layout looked radically different from CarPlay's app grid. The former has since gone over to a grid, but both have also embraced multitasking home screens that can show up to three apps at once. These also include shortcuts to the last used apps for navigation, music, and messaging. You can even quickly play/pause or skip/repeat a track from an open card on the home screen. The similarities here are such that neither platform really has an edge over the other. All the pertinent information is easy to see, which is the point.
Google does have an edge, however, when it comes to maps. Not only is it more intuitive to search for a destination, but Google Maps and Waze are more heavily integrated. Since they're also considerably more reliable than Apple Maps, Android Auto holds serve in that regard. On top of that, simply scrolling or pinching on a map onscreen feels more intuitive compared to CarPlay.
That leads to how each voice assistant integrates. Siri has come a long way in knowing about the third-party apps on a connected iPhone, where it's now simple just to launch them by voice and tell it what you want. You could ask for turn-by-turn directions in Google Maps or Waze, as well as request tunes from Spotify or YouTube Music. Where things differ is in Google Assistant's ability to better understand speech and intent, as well as the fact you can see what you're saying transcribed in real-time. It's a great way to ensure your messages aren't rife with typos.
You then have to consider an advantage CarPlay might have when it comes to messaging access. If most of your family and friends are rocking iPhones, and you feel like the lone Android user, that feeling might sometimes extend to the car.
Suppose you're traveling and using a local eSIM for data, but steering clear of roaming for calls and SMS messages. Wi-Fi calling can help with calls when connected to an in-car Wi-Fi hotspot, but SMS messages could trigger roaming charges. The advantage of iMessage is that it uses data, so using it in the car to communicate with other iOS users won't incur any charges because it would fall under the eSIM data package.
This is not so when messaging an Android user, bringing up that dreaded "green bubble" and potential charge on your next phone bill. The workaround would be to use data-only apps like WhatsApp or Telegram that are available on both platforms.
Android Auto vs. Apple CarPlay: What else stands out?
Sometimes, the little things matter. Android Auto's notification system is more discreet by way of a banner that appears up top. It can show who a message is from but not necessarily display what it says. This is great if you want to maintain some discretion on the road with passengers in tow. It's also easier to dismiss or mute specific notifications so that a group chat may come through on WhatsApp while all of Telegram is muted, for instance. In contrast, CarPlay posts notifications at the bottom, which can be intrusive if the overlay covers something else that's important, like turn-by-turn directions or audio playback controls.
Android Auto has more third-party apps, but some are regional in focus, so the quantity doesn't tell the full story. Phone compatibility is also broad enough at this point that an overwhelming majority of Android and iOS devices held in people's hands will be able to run either platform.
You can use Android Auto or CarPlay wirelessly with your phone so long as the factory or aftermarket head unit supports it. If not, you can always try an adapter or dongle to bridge the connection instead and unshackle your phone anyway. CarPlay tends to be more reliable with any wireless setup; it doesn't drop out, and random hiccups are fewer in number, generally speaking.
Android Auto vs. Apple CarPlay: Which should you drive with?
This is a tough call because of how close Android Auto and CarPlay now look and function. Google has come a long way in closing the gap in both respects, whereas Apple has refined CarPlay to open the gates for better third-party integration, especially with Siri. Your decision may have already been settled by the very phone you're using, but if you're on the fence, these two platforms are extensions of both and part of the experience in using Android or iOS.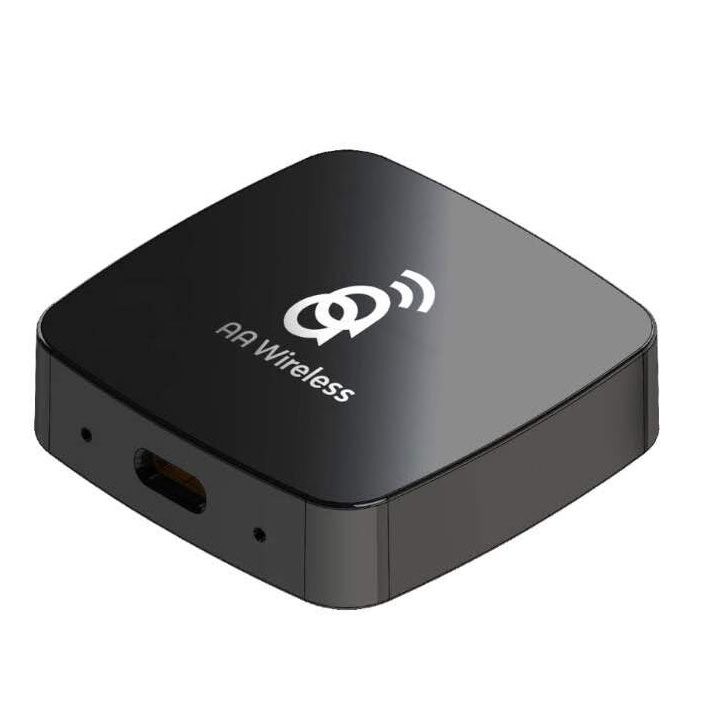 The AAWireless made a statement from the start by freeing Android phones to run Android Auto without plugging in. Easy to set up, and with an app to make adjustments and keep it updated, it's a nifty dongle to keep in your car.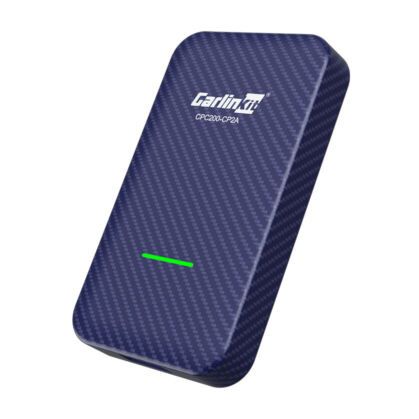 The Carlinkit 4.0 Adapter can go either way, letting you use it for Android Auto or CarPlay in your vehicle. The adapter enables a wireless connection that keeps your phone free of cables, including when you want to use your car's wireless charger.
Get the Android Central Newsletter
Instant access to breaking news, the hottest reviews, great deals and helpful tips.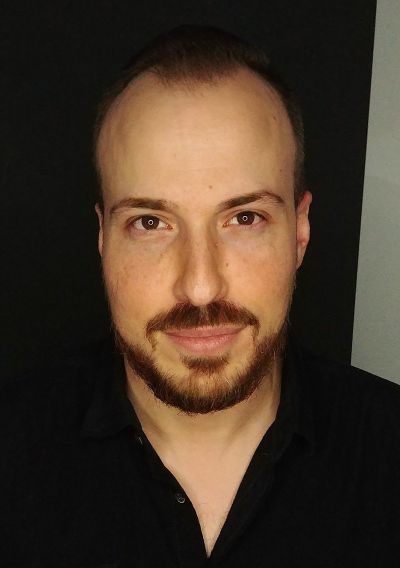 Contributor, Audio Reviewer
Ted Kritsonis loves taking photos when the opportunity arises, be it on a camera or smartphone. Beyond sports and world history, you can find him tinkering with gadgets or enjoying a cigar. Often times, that will be with a pair of headphones or earbuds playing tunes. When he's not testing something, he's working on the next episode of his podcast, Tednologic.
Apple Maps has one killer feature that I wish Google Maps could copy. Announce turns using traffic lights. "turn right on the second traffic light". "Turn left at the next stop sign". As opposed to turn right in 200 ft. Who can guage ft especially if there are multiple turns close to each other.

My sons also love the fact that Apple Maps tell which lane to use to take exits. I can see how that can be useful, but I'm not envious of that feature.

Other than that I love AA. All though sometimes connecting and staying connected is still glitchy as hell.

Reply

Android Auto is best for me, because I have an Android Phone. Apple Car Play is best for everyone else in my family, because they have iPhones.

Annoyingly, the vehicle I normally drive will always prefer connections to one of the iPhones and the vehicle my wife normally drives will always prefer connections to my phone. It drives both of us crazy.

Reply