Best cheap noise-canceling headphones 2023
Cut out the noise on the cheap.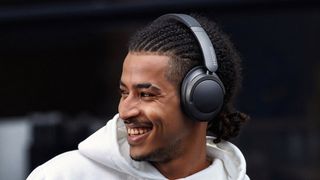 (Image credit: 1More)
If you want to get the most out of your favorite music or podcast without spending an arm or a leg, the best cheap noise-canceling headphones are the way to go. They block out ambient noise around you, making it easy to focus on what's playing — something that's especially useful when flying, working at a noisy coffee shop, or just being out in public. We've rounded up eight of the best ones you can get for less than $100, with the 1More SonoFlow as our top overall pick.
1More SonoFlow
Great sound quality
Excellent ANC performance
Comfortable fit
Solid app support
Really long battery life
No aptX, if you're looking for that
Wired mode cuts out all features
Sometimes, you get even more than you paid for, and that's what sets the 1More SonoFlow apart given what they cost. What's most impressive isn't what the spec sheet tells you, it's what those specs ultimately deliver that puts these cans in pole position for bargain hunters. To start with, they are comfortable to wear for longer periods, neatly fold up into their case, and have physical buttons for controls.
It's great the SonoFlow support Sony's LDAC codec for hi-res audio, but you don't have to listen at that level to appreciate how good they sound. Unfortunately, you don't get aptX support, but with SBC and AAC onboard, you're mostly covered. The punchy sound gets a nice boost from the excellent 1More Music app support, where you can play around with the equalizer to tailor it further.
What also truly stands out is the active noise cancelation (ANC), which is arguably as good as headphones twice the price. While they won't beat the best in the business at drowning out background noise, the SonoFlow come much closer than more affordable cans generally do. Bear in mind, if you do choose to listen to anything using wired mode, you lose out on all these features; it just treats the headphones as standard analog cans.
You can't really disagree with up to 70 hours per charge — 50 hours with ANC on. That basically lets you listen for days before you need to plug them back in to charge. A quick five-minute charge could get you up to five hours of playback, depending on volume levels.
40mm dynamic drivers
Three levels of noise cancelation
Up to 60-hour battery life
Snug, comfortable fit
Can connect to two devices at once
Only available in black
Anker's Soundcore brand has been at the forefront of the best wireless earbuds and best wireless headphones for a while, and the Life Q30 are another reminder of why it's one of the most compelling players in the game.
When it comes to ANC, our review of the Soundcore Life Q30 had us testing the three customizable modes to help get the perfect listening experience. Transport Mode helps block out things like an airplane engine, Outdoor Mode reduces traffic and wind sounds, and Indoor Mode fights against people talking. When it comes to audio quality, the 40mm drivers deliver "full-bodied sound with excellent clarity."
Battery life is just as impressive, if not more so. You'll get 40 hours of playback when ANC mode is on, and when it's turned off, you can expect up to 60 hours. Pair all of that with a comfortable design, free carrying case, and the ability to connect to two devices simultaneously, and the Life Q30 are hard to beat.
Treblab Z2
Very good sound quality
Lightweight and comfortable
Decent ANC performance
Solid battery life
IPX4 protection
Don't fold closed
micro-USB charging
Treblab won't have the brand recognition others do, but there's real utility here, starting with the surprisingly good sound quality they can produce. You'll need to measure your expectations, mind you, but expect thick bass with a nice thump to go with resonance in the mids and highs. Rather than skew too far one way or another, you could enjoy just about any genre wearing these cans.
Thankfully, ANC helps with that by dampening a fair bit of background noise to let you enjoy your tunes and focus on whatever it is you're doing. These sound best when the ANC is on, meaning you will likely have to leave it there most of the time to hear the best the Z2 can do.
It also doesn't hurt that battery life lasts up to 25 hours per charge with ANC on. It can go up to 35 hours if you leave it off, though volume levels will impact the overall numbers either way. No fast charging options here, so when it's time to fill them back up, you'll need to wait about three hours. The one downside is that they charge via micro-USB, which feels like a real throwback now that USB-C is everywhere.
Edifier W820BT
Very good sound quality
Comfortable and easy fit
Decent ANC performance
Excellent battery life
Carrying case included
Various color options
No aptX support
ANC struggles with high frequencies
If you want your headphones to stand out from the crowd, you could choose among the five colors available for the Edifier W820BT. But it's not just about aesthetics with these headphones, which do several things right that make them a good value option when you're on a budget.
Edifier will do right by your ears on the sound quality front by handling most tunes with equal verve. You can play around with the tuning in the Edifier app, though you may not see a lot of variance once you do. As for ANC, the W820BT handle low-frequency sounds well, which is great if you plan to use them for commuting, but you may find noises seep in when walking down a street, for instance.
Battery life is superb here, with up to 49 hours with ANC off, and still hitting 40 hours if you leave it on. Higher volume levels will knock that down further, but in any case, you won't have to recharge these all the time. And if you do need a quick bump, plug them in for 10 minutes and get up to seven hours playback.
Srhythm NC35 Noise Canceling Headphones
Excellent battery life
Solid audio quality
Good ANC performance
Comfortable fit
Fold for easier transport
Low Latency Game mode
So-so call quality
Finicky controls
For those times when you find yourself on a long car ride or international flight, having a pair of headphones you can rely on to not die halfway through your trip is essential. Plenty of headphones are out there with enough juice to last the full flight, but the Srhythm NC35 can handle your needs across multiple flights.
How many flights? Srhythm promises a good 50 hours of playback per charge with the NC35, which is pretty wild for headphones at this price. Even better, charging them for only 10 minutes gives you two hours of additional playback. Not bad at all, especially if you're in a rush out the door. They also fold up for a more compact size when you need to take them with you. And if you want to avoid a delay between the audio and the action on the screen, the Low Latency Game mode is ready to go.
Apart from the outstanding battery life, the Srhythm NC35 also deliver great audio quality thanks to 40mm drivers that kick out deep, powerful bass. ANC performance is solid for a budget pair, and you should find them pretty comfortable to wear for longer sessions. Call quality is OK, though you will struggle a bit in noisier backgrounds, and the onboard controls can be a bit finicky sometimes. These are all small gripes, though, when you just want to escape into the content you love.
Solid audio quality
IP66 sweat resistance
Various ear tips and sizes
Excellent app support
Long battery life for workouts
ANC and ambient modes
Don't swim with them
Bulkier design may not be for everyone
JLab's Epic Air Sport ANC are rugged earbuds made for workouts and active scenarios thanks to their IP66 rating, as we discovered in our review. Since they're meant for more activity, JLab wants to ensure you get a great fit, which is where the ear hooks and different ear tips come in.
There are six pairs of tips in the box, and they come in different sizes, lengths, and materials, including foam. Somewhere in that mix, you're likely going to find a seal for some nice passive isolation. Turn on ANC, and that improves further, helping to block out background noise. When you need to hear your surroundings, the Be Aware mode takes care of that.
There's good sound quality, too. Bass response is noticeable, and if you need more of anything on the audio side, you have JLab's Air ANC app for some customization. Battery life goes up to 15 hours per charge when you leave ANC off. When turned on, it's closer to 10 hours, which is still solid by these standards. One unique feature is the USB cable is built right into the case, with wireless charging also an option.
Razer Opus X Wireless
Hybrid ANC cuts noise down
Clear audio with big bass
Battery lasts 30 hours
Low latency for games and movies
Color options
Not as good for gaming as you'd expect
Don't fold
No carrying case
Now that so many are traveling again, if you count yourself among them, you'll want to make sure you have a quality pair of headphones to take with you. We can recommend the Razer Opus X Wireless as one way to help you focus on your music while you're heading somewhere.
Ironically, Razer released these as gaming headphones, but the Opus X Wireless are actually not at their best in front of a PC or game console. The low-latency is there, which is great for watching movies and shows, and that's really where these headphones tend to excel the most. Audio quality is solid, and the ANC works well enough to block out droning sounds when commuting. The battery lasts for up to 30 hours with ANC on (40 hours off), and they charge back up pretty quickly.
There's a lot going on here, and Razer's app does help give you a little more, including an equalizer to tweak the sound the way you want. There are also different modes, including a game mode, but you don't have to stick to that. Active noise cancelation performance won't be the best in the business, but should work well enough on plane or train. Enjoy your movies, music, or podcast while tuning out the rest of the world.
Earfun Air S
Good sound quality with in-app EQ
Great ANC performance
Comfortable fit
Decent battery life
Customizable controls
Multipoint support
Battery life isn't great
Finicky touch controls
No wear sensors
Earfun is the kind of company that undercuts as many other brands as it can in trying to offer the right combination of value and price. That really describes the Earfun Air S in a nutshell because you get a comfortable fit, good sound quality, surprising ANC, and multipoint support to connect to two devices at once.
The Earfun app is key to all of it, since that's where you get to tweak the equalizer and get the kind of sound you're looking for. The default sound profile might not blow you away, but make some adjustments, and your ears will notice what these earbuds are capable of. Ambient mode works pretty well, and you get a Gaming mode, if you need to go that route. Most impressive was the ANC, which does a better job drowning out background noise than some earbuds double the price. The one drawback is that, despite customizing the touch controls, they prove to be finicky a lot of the time.
Battery life isn't going to be great. Earfun rates the Air S at up to six hours per charge with ANC off, and five hours with it on, but you likely won't get to either of those figures. Volume levels are the biggest reason why, so if you leave ANC on, don't be surprised if you max out at four hours. You do get wireless charging, which is always nice, and fast charging gets you back up and running for up to two hours of playback in 10-20 minutes.
Block out noise, save your money
These aren't the sort of options you'll find among the best noise-canceling headphones, but the market for options under $100 is larger than you might think. As a result, all of these picks deserve our recommendation, though the 1More SonoFlow are our number one choice.
Simply put, these headphones do it all. They look good, sound great, and the noise-canceling works even better than you can ask for at this price. The up to 70-hour battery life is also incredible, not to mention the super comfortable design that your ears will appreciate. And you get it all at a phenomenal price.
Get the Android Central Newsletter
Instant access to breaking news, the hottest reviews, great deals and helpful tips.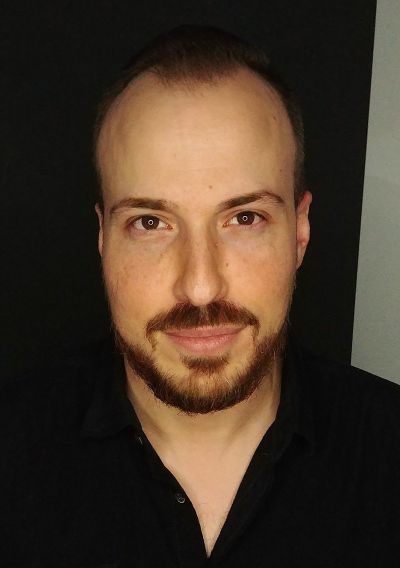 Contributor, Audio Reviewer
Ted Kritsonis loves taking photos when the opportunity arises, be it on a camera or smartphone. Beyond sports and world history, you can find him tinkering with gadgets or enjoying a cigar. Often times, that will be with a pair of headphones or earbuds playing tunes. When he's not testing something, he's working on the next episode of his podcast, Tednologic.