Best student earbuds & headphones 2023
Play it by ear with any one of these earbuds or headphones and you're sure to make school a little more fun.
Students can use good wireless headphones and earbuds for various reasons, be it for studying or leisure time away from learning. Most of these picks offer active noise cancelation features that can come in handy no matter where you're working. There are plenty of other reasons you'll want the best student earbuds and headphones when navigating another school year. We've listed some of our favorites to both help you focus and give you the best overall sound experience.
Silver/gold
Sony's WF-1000XM4 wireless earbuds are a cut above so many others. They can not only play great audio but also produce some of the best active noise cancelation (ANC) around. We felt that way in our review, and believe you will find the results match up a lot once you plug your ears with these elite earbuds.
Bose Noise Canceling Headphones 700
black, silver Luxe
Bose's 700-series headphones offer up to 11 stages of ANC, so if you're looking to cancel some (or a lot of) background noise to concentrate, these over-ear cans can certainly help. They also make tunes sound great, giving you a proper all-around experience. With a built-in mic and Alexa voice assistance, these will become your go-to pair through the school day.
Titanium black, gold beige
Jabra shows off so much of what makes it a stellar brand in the wireless earbuds space with the Elite 7 Pro, which we cover in great detail in our review. Super comfortable to wear with ANC support, outstanding call quality, and battery life that can last eight hours or more (up to 30 using the included charging case), you learn to appreciate how good they sound on top of all that.
Amazon Echo Buds (2nd Gen)
Black, Glacier white
With a renewed sense of fit and comfort, our review found Amazon also packed in new drivers inside to pump out better audio, helping improve upon the predecessors. Capping all that off is the easy and quick access you get to Alexa — hands-free and with little more than just using your voice to get an answer or control a smart home device.
Google Pixel Buds A-Series
Charcoal, Clearly white, Dark Olive, Sea
Google didn't go back to the drawing board with the Pixel Buds A-Series, but it did drop the price without affecting the sound quality and microphones, so you can use Google Assistant without much getting in your way. Unfortunately, battery life won't get you as far, though you may like the minimalist quality these earbuds have, like we did in our review. They're a perfect companion to a Pixel smartphone, too, in style and seamless pairing.
White
You could be rocking an iPhone or iPad, or maybe even an Android phone. Forget the regular AirPods. Go with the second-gen Pro pair, which does everything better, from fit, comfort, sound, and ANC, giving you better value all the way. You won't get Siri on Android, but you still stand to benefit from the other good features, as our own review covers of the first gen model. With the second-gen improving on sound quality, noise cancellation, spatial audio support, and more, you'll be even more pleased with these.
Black
Want as much bass as you can handle? That's exactly what the physical slider on the Crusher Evo does, so if you're looking for a heavier sound, these over-ear headphones will give you plenty of that. Personalize the sound further using Skullcandy's app. With multi-point pairing, up to 50 hours battery life per charge with fast charging, four microphones, and updated ANC technology, these 'phones are worth the price of entry.
Black, blue, pink
It's hard to go wrong with the Soundcore Life Q30 headphones for the simple fact they do a lot right at a great price. We felt that way when we reviewed them. Solid audio, especially when you play around with the Soundcore app's equalizer, plus ANC to block out a lot of noise. Battery life also lasts you up to 60 hours on a single charge with ANC turned off.
Black, blue, white
If on-ears work for you, the JBL Tune 660NC are a nice mix of balanced sound, lightweight design, ANC performance, and long battery life. So long, in fact, that they can go for up to 44 hours at default volume levels. While there's no way to customize them by way of an app, these should play various music genres well. Plus, you can use the included detachable cord for wired sound should the battery be dead when you most need it.
Black, Coral red, Navy blue, Oat white, Sky blue
They might resemble AirPods, but we found the Soundcore Life P3 are better, especially when it comes to how they sound. You get more flexibility with the fit, thanks to five different ear tips, and the six-mic array is ideal for when you need to talk on the phone, attend a virtual lecture, or collaborate with classmates on a video call.
Razer Hammerhead True Wireless
Black
Lightweight, easy to use, and with an AirPods-like design, the Hammerhead True Wireless are gaming earbuds true to form for Razer. So when you're not doing homework and it's time to play, wearing these earbuds should give you plenty to like. Use them with any Android phone, including with Xbox Game Pass, for latency-free action.
Black, blue, grey, red
If you'd rather not plug your ears or save them from any sensitivity to sound pumping through your ear canal, the OpenRun are bone conduction headphones providing an alternative option. Lightweight and durable, they fit around your neck and sit on your ears without being pushed inside. You can wear them pretty much anywhere, so long as you're cool with subdued bass that won't come through as hard.
Your studies just got more interesting
Why you can trust Android Central Our expert reviewers spend hours testing and comparing products and services so you can choose the best for you. Find out more about how we test.
The beauty of being a student is that you can appreciate tech a little more when it helps you get things done or when it's time just to relax and enjoy a good tune. That's especially true when looking for the best wireless headphones and best wireless earbuds.
The Sony WF-1000XM4 are the best pair of wireless earbuds you can find, and if you've got over-ear headphones in mind, the Bose Noise Canceling Headphones 700 are easy to appreciate.
Active noise cancelling technology is worth investing in so you can focus on the task at hand whether you're at home with busy street noises (the neighbors mowing the lawn, perhaps?) in a busy student center, reading outside in the park, listening to a lecture while going for a run, or in a dorm room with a roommate. But never sacrifice on good sound, too, and all of these headphones offer a great balance of great sound with comfortable design for all-day wear.
Options abound otherwise, and they traverse everything from function to budget. If you're looking for fit, comfort, and some durability, a great buy would be the Jabra Elite 7 Pro. There's no "right" answer between headphones and earbuds when it comes down to preference. Whichever way you want to go as you look at your school needs, you've got great choices here.
Get the Android Central Newsletter
Instant access to breaking news, the hottest reviews, great deals and helpful tips.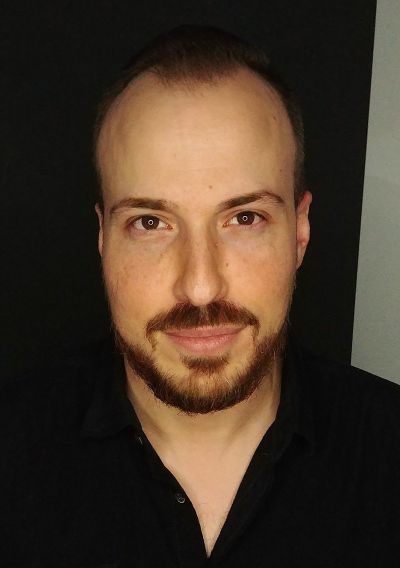 Contributor, Audio Reviewer
Ted Kritsonis loves taking photos when the opportunity arises, be it on a camera or smartphone. Beyond sports and world history, you can find him tinkering with gadgets or enjoying a cigar. Often times, that will be with a pair of headphones or earbuds playing tunes. When he's not testing something, he's working on the next episode of his podcast, Tednologic.