It's easy to like the Skullcandy Crusher ANC 2 if you're down for rocking to the heavy beat coming out of them, no matter what kind of music you like listening to. You just have to be cool with hearing other things, too.
Pros
+

Good sound quality

+

Ridiculous bass

+

Stays on comfortably

+

Tons of app features and integrations

+

Solid controls

+

Superb battery life
Cons
-

Bass can hit ludicrous levels

-

ANC isn't as good as it should be

-

No aptX support
Why you can trust Android Central Our expert reviewers spend hours testing and comparing products and services so you can choose the best for you. Find out more about how we test.
What do you typically get when you think of Skullcandy and over-ear headphones? A very hefty portion of bass that's more than capable of making your head bob and rumble with each bass-heavy track.
The Crusher ANC 2 sometimes feel like that on steroids. Beats may have built its brand reputation on leaning heavily towards bass response, but Skullcandy takes that to another level with the level of customization involved. If you're looking to listen to bangers like they were playing in a nightclub, these headphones are ready to rock for you.
Skullcandy Crusher ANC 2: Price and availability
Skullcandy launched the Crusher ANC 2 in May 2023, and they'll be easy to find for as long as the company continues to make them. They come at an interesting starting price of $230, but don't be surprised if you see that knocked down to $200 from time to time. They currently only come in true black, but Skullcandy likes to come out with various color schemes later, so that's always a possibility if you're looking for some headphones that will better match your style.
Skullcandy Crusher ANC 2: What's good
Skullcandy has never been shy about trying funky color schemes in its products, yet the Crusher ANC 2 look like they're all business with the matte black finish and understated design. The only pigment standing out here is the orange power button.
The material benefits become pretty obvious once you open them up and put them on your head and over your ears. Generous cushioning on both the headband and ear cups makes them very comfortable to wear to the point where I'm surprised at how long I can keep them on without ever feeling an irritating itch or constraint.
They also fold up nicely in their carrying case, which is a convenient way to store and travel with them while also reducing the chance they might scratch or smudge along the way.
They were easy to pair and set up, though you will want to spend some time exploring the Skull-iQ app, which is newer than the previous Skullcandy app and offers way more integrative and custom features. Chief among them is Voice Control, enabling the headphones to respond to "Hey Skullcandy" with basic functions on demand. It's totally different from your phone's own voice assistant, so it won't interfere with, say, Google Assistant or Alexa, for instance. You can always add Alexa through the app, not to mention iHeartRadio, in case you want to speak directly to that.
Run through the Personal Hearing test to tailor the sound to your ears. Use Hearing Modes to adjust active noise cancelation (ANC) and Stay Aware features to what works best for you. Do the same with the onboard EQ to either choose one of the presets or create your own.
Button Settings shows you how all the controls work, and you can also customize them to your liking. Spotify Tap lets you integrate that service into the headphones so long as you have a Premium account. There's even a feature to control your phone's camera through the Crusher ANC 2, which just seems wild as an integrated option. As per usual, Skullcandy also partnered with Tile for these headphones to make them easier to find in case you lose or misplace them.
The Crusher section controls the bass response, and to say it goes to 11 would be an understatement. Actually, it wouldn't be an exaggeration to call it ridiculous because it can easily reach those depths, but that should also come as no surprise, given what the Crusher headphones were built to do from the start.
The dial on the left cup controls bass the same way the slider does on the app, so it's easy to adjust anytime you want. What stands out just as much to me is how good the Crusher ANC 2 are in overall sound quality. While they're not going to be on par with the likes of Sony, Bose, or Sennheiser, they're an improvement over the previous Crushers and play cleaner than I expected.
You notice this more when you moderate how much bass pumps through them, allowing some of the impressive balance to cut through the noise. Frankly, you don't have to be into hip-hop or house music to enjoy the Crusher ANC 2 for what they are, but I could understand one's position on looking elsewhere if audio fidelity was of paramount importance. Skullcandy offers a lot of customization and ancillary features to make these cans truly feel like they were made for you.
The balance is a welcome step in the right direction for a brand that seemed satisfied with drowning everything in an ocean of rumbling bass. You won't get the same warmth you would with more balanced tuning out of the box, but I see no reason why most wouldn't enjoy listening to tunes on these headphones for extended periods.
But I will caution that if you're a fan of various genres, especially ones that sound very different from one another, you may wish Skullcandy was just a little more flexible. For my ears, I enjoy listening to smooth jazz and rock on these as much as I did 90s hip-hop.
I also appreciate the multipoint connections to stay paired with two devices at once, making it super easy to take a phone call on one phone while listening to tunes from my laptop. Call quality isn't bad, either, even if it doesn't come off as anything supremely special.
And then there's battery life, which is superb despite everything available here. Skullcandy rates it at up to 50 hours with ANC on and at reasonable volume and bass levels; I've had no problem hitting that number. The onboard voice always promptly tells you how much you have left every time you turn the headphones on. If you're in a bind, plug them in for 10 minutes, and you can get up to four hours of playback.
Skullcandy Crusher ANC 2: What's not good
There's so much going on here that it would almost be easy to overlook what's missing, and that's more effective ANC. It's not terrible, by any means, but for over-ear headphones with this kind of passive isolation, it's a little surprising they're not better that way.
Part of the problem is that the shift from ANC Off to ANC On doesn't feel like a dramatic difference. You notice this even more in situations where there's a lot going on around you or during a commute. While one could argue ramping up the bass might mitigate background noises, it wouldn't take much to also make the increased rumble feel uncomfortable. It's one thing when your whole body vibrates to the beat in a club, but it's another when it's just your head doing it.
No surprise also that there's nothing special going on with Bluetooth codecs. The Crusher ANC 2 aren't targeting audiophiles, so I don't expect hi-res codecs, but I do wonder what aptX could've done for these cans if the compatibility was there. At least you can listen to tunes with a wired connection, so if you're so inclined, plug in a DAC (digital-to-analog converter) and go hi-res that way.
Skullcandy Crusher ANC 2: Competition
If bass were a category, it would be hard to argue against pitting the Crusher ANC 2 against the best wireless headphones. Being more precise, there are interesting competitors to consider. The Anker Soundcore Space Q45 offer a lot of custom features and produce a sound that's friendlier to those seeking balance over bass.
For much less money, the Treblab Z7 Pro present a surprisingly good package that also includes aptX support and similar battery life. If you were thinking of these as a good choice for working out, see how they compare to the best over-ear headphones for workouts.
Skullcandy Crusher ANC 2: Should you buy it?
You should buy this if...
You want serious bass.
You want a comfortable fit with reliable buttons.
You like having a lot of extra features.
You need longer battery life.
You shouldn't buy this if...
You want better ANC.
You want aptX or LDAC support.
You don't need this much bass.
The Skullcandy Crusher ANC 2 maintain the brand's reputation in spades and prove to be fun headphones to listen with — even more so if your ears (and skull) have a hankering for extra bass. You have to accept the middling ANC that goes with that, but then again, it's also hard to find over-ears with this much customization in the app.
That can make it a tough decision relative to what else is available. So to clarify things for you, start with the bass and work your way from there. Compare features and consider how you'd best enjoy music every time you put these on. But if you're all about that bass, then the Skullcandy Crusher ANC 2 are definitely the headphones for you.
The Skullcandy Crusher ANC 2 deliver some of the deepest bass you will find on any pair of over-ear headphones. They also present a lot of helpful features and customization to make them feel and sound more to your liking.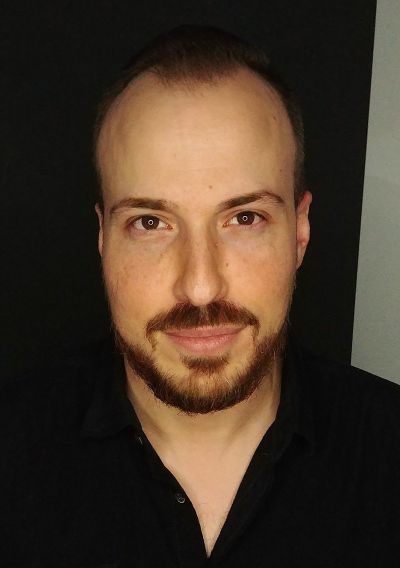 Contributor, Audio Reviewer
Ted Kritsonis loves taking photos when the opportunity arises, be it on a camera or smartphone. Beyond sports and world history, you can find him tinkering with gadgets or enjoying a cigar. Often times, that will be with a pair of headphones or earbuds playing tunes. When he's not testing something, he's working on the next episode of his podcast, Tednologic.