Aching for some of that Sony goodness on a budget? Enter the Treblab Z7 Pro. These wireless headphones cost half the price, but they pack plenty of upper-tier features. Things like touch controls, hybrid ANC, and Qualcomm aptX HD audio take things up a notch. The replaceable memory foam cushions are so soft, you can sleep in them. Treblab came very close to achieving perfection, but the glaring lack of an app cannot be ignored.
Pros
+

Rich and sublime sound with Qualcomm aptX HD

+

Ergonomic fit and adjustable headband

+

Buttons and touch controls, auto play/pause feature

+

Replaceable memory foam ear cushions

+

Optional wired connectivity via 3.5mm AUX cable

+

45hrs of playback with USB-C fast charging

+

ANC works really well
Cons
-

No companion app

-

IPX4 splash proofing isn't very robust
Why you can trust Android Central Our expert reviewers spend hours testing and comparing products and services so you can choose the best for you. Find out more about how we test.
A nice pair of wireless headphones from a reputable brand easily cost anywhere between $200 and $350 these days. Sony sets the bar, and then there are other great names such as Bang & Olufsen, Sennheiser, and Bose. The quality only improves as you go through such brands, but the price tag doesn't.
Those who don't want to spend so much cash on an over-ear audio accessory turn to affordable budget offerings. Soundcore by Anker, 1MORE, and Edifier have been doing a marvelous job of it, pumping out excellent wireless headphones under $100 that don't compromise much.
If these brands leave you wanting more, being a centrist is the way to go. Treblab's latest mid-range wireless headphones try to fill this gap, bringing you a mashup of high-end and lower-tier specs. The Treblab Z7 Pro wireless headphones have glowing reviews, which is why we decided to test them out. Let's see whether these headphones deserve your attention.
Price and availability
Treblab launched the Z7 Pro wireless headphones in early 2022. While these headphones have been around for a while, their popularity hasn't stagnated. At the moment, you can purchase the Treblab Z7 Pro over-ear headphones from Treblab's online store or retailers like Amazon, Walmart, and Newegg. The Treblab Z7 Pro headphones cost $160 in most places.
You can only purchase the Treblab Z7 Pro in a single gray colorway. The headphones come with a hardshell carrying case, a Type-C cable, and a 3.5mm audio cable. Although the ear cushions are replaceable, you have to purchase additional cushions separately.
So much to love
Physical appeal is the first thing that any human takes into account, which is why I'll start by saying that I adore the look and feel of the Treblab Z7 Pro. The gray hue is minimalist and elegant, but not boring. The memory foam ear cushions are unbelievably comfortable, to the extent that you can wear the headphones while lying in bed and feel zero discomfort. The fact that you can replace them is a huge plus point.
The Treblab Z7 Pro wireless headphones use high protein leather which has a great texture and looks cool. Plus, these bad boys also boast an IPX4 splashproof rating. The headband is adjustable and the cups fold completely, making them easy to store.
The right ear cup has a touch panel and there are physical buttons as well. Taking them off automatically pauses playback, which then resumes when you pop them back on. You get a 3.5mm audio cable in the hardshell carrying case which can be used for wired connection instead of Bluetooth.
Image 1 of 2
Speaking of Bluetooth, the Z7 Pro wireless headphones from Treblab pair smoothly and stay connected without glitches or interruptions. You get Multipoint connectivity so you can pair the headphones with all your devices and use them simultaneously.
Apart from the audio cable, you also get a USB-C cord in the box for wired fast charging. The Treblab Z7 Pro headphones go from nill to max power in two and a half hours. If you're on a time crunch, 20 minutes of quick charging gives you five hours of playback. One full charge gives you about 45 hours of playback with ANC off, but even with the noise cancellation feature the battery life is stellar.
Treblab tuned the Z7 Pro over-ear headphones really nicely and the 40mm drivers produce thick bass. The sound quality is rich, punchy, and full-bodied. Mids and lows sound wonderful but high notes tend to distort a little and get muddy at high volumes. Overall, the audio produced is crowd-pleasing and sounds much better than expected. This is probably in part because of Qualcomm aptX HD.
These headphones deliver what they promise and are easily some of the best mid-range wireless headphones. On top of that, the Hybrid Active Noise Cancellation does wonders by shutting out most of the world and all that noise. You can use the ambient mode by turning off the ANC mode with the dedicated button.
Having access to both buttons and a touch panel is really handy, and honestly, it's very cool to see a premium feature like touch controls in the mid-range segment. Factor in the automatic play/pause functionality and you start to appreciate the beauty of these headphones. They've got to be some of the most user-friendly headphones I've ever used.
Not much to hate
Despite all the rage and Treblab's fine-tuning, it's so hard to get past the fact that there is no companion app. You can't customize the touch controls of the Treblab Z7 Pro or adjust the equalizer. I understand that apps cost money to make, but a $160 product warrants such an expense on the brand's part.
Wireless over-ear headphones are used both indoors and outdoors. You can wear them at home or go to the gym with them on. Rigorous activities and workouts make you sweaty, and sweat ruins leather. The Treblab Z7 Pro wireless headphones sport IPX4 splash resistance. I wish the ingress protection was a little better, but this is a small and easy pill to swallow. At least they are water resistant to a certain extent, which is not very common in wireless headphones.
Competition
Treblab made a valiant effort with the Z7 Pro headset, but it isn't alone in the wild. The world of audio is merciless and only the fittest survive. You can find tons of superb wireless headphones for $160, even when you give or take $10 to $20.
Anker sets a fine example with the Soundcore Space Q45 headphones. Available in black, blue, and white, these $150 over-ear headphones boast high-end features such as h-red audio and LDAC. Soundcore gives you Bluetooth 5.3 or AUX connectivity, a robust app with an EQ, custom ANC, and a 50-hour battery life. there's no IP rating though.
For something a notch above Soundcore by Anker, the Edifier WH950NB headphones are epic alternatives. They cost $20 more than the Treblab Z7 Pro, but Edifier's headphones are undeniably better. They come in black or white and tout specs such as Google Fast Pairing, Bluetooth 5.3 or wired connectivity, LDAC, hi-res audio, 55 hours of playback with USB-C fast charging, ANC, and a custom EQ. You can easily fold up the ear muffs, but the Edifier WH950NB headphones are vulnerable to water and dust.
Other notable mentions include $100 wireless headphones like the 1MORE SonoFlow and the Jabra Elite 45h. 1MORE somehow managed to pack in things like LDAC and hi-red audio in this tight budget, which deserves applause.
Should you buy it?
You should buy these headphones if...
You want versatile controls and connectivity options
You need something extremely comfy
You want amazing battery and charging specs
You like ANC that can be turned off
You want Qualcomm aptX HD audio
You shouldn't buy these headphones if...
You can't live without a custom EQ
You really want an app for your headphones
Treblab's Z7 Pro wireless headphones are really well-rounded, both in terms of the specs and the sound quality. You'll be hard-pressed to find a comfier pair of over-ear headphones with replaceable padding in this budget. Touch controls aren't very popular in this price range either, so it's nice to have such a feature.
The IPX4 splash resistance isn't mind-blowing, but it's alright. The lack of an app is truly the only thing that will hold you back from investing in the Z7 Pro headset. To anyone considering buying these, I'd recommend you try them out if you can before purchasing. If you are happy with the audio, go ahead and score a pair.
There's really not much to dislike with the wireless headphones, and Treblab tries awfully hard to earn its keep. The hardshell case, elegant design, and upper mid-range features will win you over as long as you can live without a customizable equalizer.
Ultimate comfort
The Treblab Z7 Pro headphones come with highly ergonomic memory foam cushions that are replaceable. These wireless headphones sound great, the battery lasts forever, and they come with premium features like touch controls and auto play/pause functionality.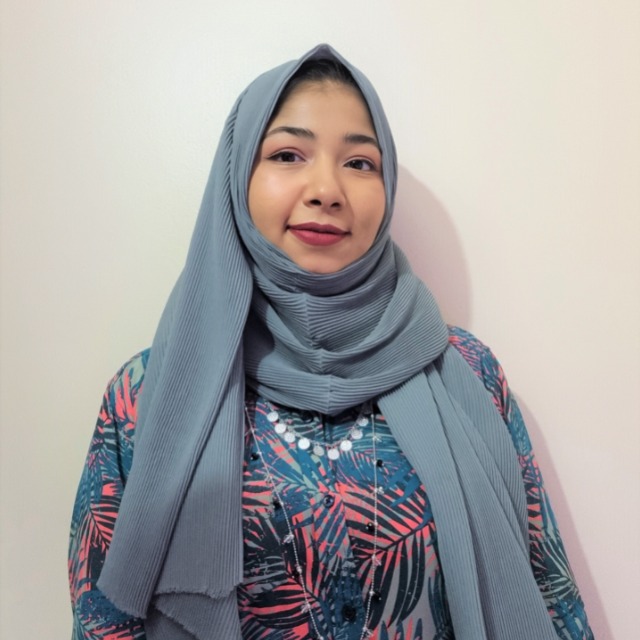 Editor — Accessories, speakers, and tablets
Namerah enjoys geeking out over accessories, gadgets, and all sorts of smart tech. She spends her time guzzling coffee, writing, casual gaming, and cuddling with her furry best friends. Find her on Twitter @NamerahS.