Google's latest Pixel 3 devices feature some of the best smartphone cameras on the market, and now you can see for yourself with one of the best discounts to reach these devices so far. Amazon's offering $299 off the unlocked 64GB Pixel 3 smartphone while supplies last bringing its price down to just $499.99. This deal is available for both the Just Black and Clearly White versions of the phone.
The Pixel 3 XL is on sale as well for $100 more, and at $599.99, you'd also be saving $299 off its regular cost. Other than a one-day deal at Google Fi, these devices have never been on sale for lower than this.
Don't Wait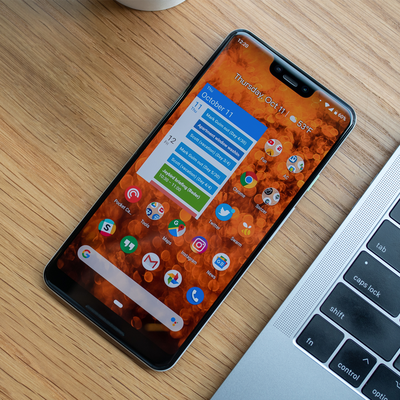 Unlocked 64GB models of the Google Pixel 3 or Pixel 3 XL are nearly $300 off at Amazon for the first time, beating out Prime Day's price last month. Just Black and Clearly White colorways are included in the sale while supplies last.
$499.99 $799.00 $299 off
The Google Pixel 3 sports a 5.5-inch OLED display, 64GB capacity, IP68 water resistance, USB-C port, and front-facing stereo speakers, along with a powerful Snapdragon 845 processor. It's also equipped with a 12MP rear camera that has awesome features like Night Sight and Top Shot, plus dual selfie cams with wide-angle and portrait capabilities. The larger Pixel 3 XL carries the same hardware specs but features a larger 6.3-inch screen and bigger battery.
To learn more about either of the Google Pixel 3 devices, be sure to look over our review which details their features, benefits, and downsides. This "three months later" review of the Pixel 3 XL also provides a good insight into how they hold up.
Meanwhile, for those who aren't looking to buy their next phone outright, Sprint's offering $100 off the Google Pixel 3a and Pixel 3a XL when you sign up for an 18-month lease. You'd be paying between $11 and $14 monthly with one of these devices.
We may earn a commission for purchases using our links. Learn more.