The Razer Naga Trinity Chroma 16,000 DPI gaming mouse is down to $54.99 on Amazon. That price is about $20 to $25 off what it has been selling for since the beginning of the year. Today's deal is an all-new low and $5 better than a price we shared a few days ago.
Chroma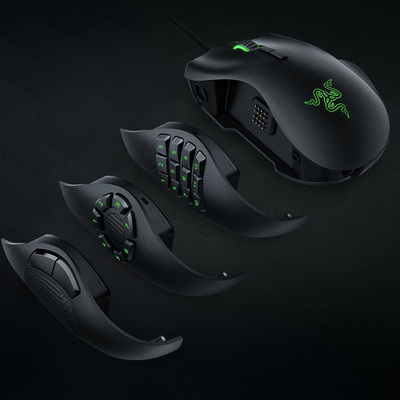 You can actually switch out the side plate based on how many buttons you need. It also uses Razer Chroma lighting for fully customizable lights.
$54.99 $75.00 $20 off
This mouse uses a high-precision 16,000 DPI optical sensor that allows you to adjust it on the fly for the best sensitivity while gaming. There are also three interchangeable side places that have two, seven, or 12 buttons for you to customize. You can get up to 19 programmable buttons total, which is great for remapping other controls and setting up complex macro functions. The mouse also uses Razer Chroma, which allows for customizable color combinations featuring 16.8 million different colors. It's backed by a two-year warranty.
More Black Friday deals:
We may earn a commission for purchases using our links. Learn more.