Police mistakenly identify three Pokémon Go players as drug dealers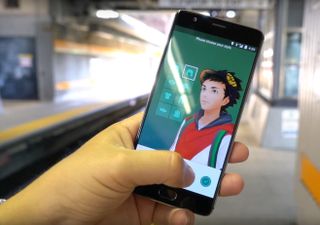 The fervor around Pokémon Go is understandable. Ever since the game made its debut earlier this week, people have been out on the streets trying to find and catch Pokémon scattered around their neighborhoods, often leading to hilarious outcomes. However, things went awry for a 40-year-old user trying to hunt Pokémon at 3AM.
From the Reddit thread:
Not sure as to what all the fuss is about? Here's what you need to know about the augmented reality game:
Pokémon Go is available in select regions right now, with developer Niantic's servers overloaded from the sheer mass of users playing the game. In the meantime, be sure to check out our extensive coverage of the game:
Harish Jonnalagadda is a Senior Editor covering Asia at Android Central. He leads the site's coverage of Chinese phone manufacturers, and writes about the semiconductor industry, storage servers, and audio products. Contact him on Twitter at @chunkynerd.
that's so cool lol Posted via the Android Central App

nothing that hasn't happened before with Ingress (Which is where Pokemon GO came from in the first place)

Haha!! Local park attacking an Enlightened portal at 11pm. Had to show the police officer how to start. Haven't gone out late since! Posted via the Android Central App

That is what I'm most amused at, the cop really wanted to know how to play. lol.

Gawd way to many Pokemon articles now. Posted via the Android Central App

I agree. And not just here. My YouTube feed, Facebook, Newspapers and even the freaking Today Show this morning talking about Pokemon. I can't get away from it. Making me mental because I could give 2 snits about Pokemon. Posted via the Android Central App

They are just following what's popular. It was the same way with Star Wars.

Or is he? Posted via the Android Central App
for LG G3

Cops going to clean up the town in this game. They travel everywhere. Posted via the Android Central App

I find it a welcome diversion from all the political stuff and negative news stories on TV. And, for like anything else on AC or online, if the article does not interest you (anyone), why bother reading it or making a comment? The more comments an article gets, the more similar articles appear!

You can't help but read it or see it. It's everywhere. I do just scroll by (except for this article to comment lol), but I gotta tell ya.. no matter where I go, it's a lot of scrolling by to get to something interesting to me. Every Android site has tons of Pokemon articles, all over YouTube, any news source and now even in my house with my kids (they caught a turtle guy and bird guy lol). I wish Ingress got this popular. Btw.. Ingress did it right with an invite system for quite a long time. I was lucky enough to get an invite very early. Posted via the Android Central App

You are so right. Nothing wrong with fun.

Love this Posted via the Android Central App

We should rename this as Pokémon Central Posted via the Android Central App

I'm waiting for the first wave of Pokemon deaths to start drifting in. That's when the game will begin to interest and amuse me. Unlocked Marshmallow Nexus 6 on Verizon. I'm a happy guy.

They weren't drug dealers...they were drug users...of the Pokémon drug.
Android Central Newsletter
Get the best of Android Central in in your inbox, every day!
Thank you for signing up to Android Central. You will receive a verification email shortly.
There was a problem. Please refresh the page and try again.