Update: The S10 and S10+ just dropped another $100! Plus, the S10e's discount now brings the 256GB versions down as well. Also, the Samsung Galaxy S9 is available for just $449.99 today only at Amazon and the smaller Galaxy S9 is just $350.
The Samsung Galaxy S10 128GB unlocked smartphone is down to $599.99 on Amazon. This deal is available in Prism Black, Prism Blue, Prism White, and Flamingo Pink. That's $250 off the price and $200 better than previous deals on Amazon. It's a fantastic deal, and if you've thought about upgrading to one of Android's best smartphones, today's the day.
Go for the best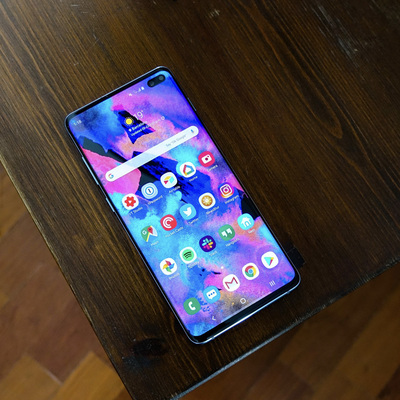 We love the Galaxy S10, and we love deals. This combines two of our true loves in one!
$599.99 $900.00 $300 off
Upgrade your capacity to 512GB and save there, too. The 512GB version is down to $849.99 from a street price of $1,150. Like the smaller capacity, this one is also available in all four colors.
The Galaxy S10e is also on sale today. Save $200 on the phone by getting it for $549.99 instead of $750. That deal is available in all four different colors, and you can even get the 256GB versions for $550 in every color except the now-sold-out Flamingo pink.
So, what about the S10+? You'll find deals here, too! The Samsung Galaxy S10+ 128GB smartphone is down to $699.99 from a regular price of $1,000 in every color. The 512GB versions and 1TB versions are also $200 off.
There is a lot to say about these phones. If you want to know which one to get, we have a great breakdown comparing each model.
Our review of the Galaxy S10 paints a clear picture. It has one of the best smartphone displays they've ever seen, powerful technology, and three cameras that include one 16MP ultra wide-angle camera you'll just want to mess around with. The review said, "the Galaxy S10 gets as close as possible to fulfilling the promise of being the best phone for the widest range of people out there" and reviewer Andrew Martonik added, "I can recommend a Galaxy S10 or S10+ to anyone and not worry that it'll be missing something they want or rely on in a modern high-end smartphone."
We may earn a commission for purchases using our links. Learn more.