The Corsair Strafe RGB Cherry MX Silent mechanical gaming keyboard is down to $99.99 through a Woot sale. This is a unique deal for Woot as it's also a Prime Exclusive. That means you'll need to login with your Amazon Prime account just to get the keyboard. If you aren't already a Prime member, you can sign up for the 30-day free trial, which will give you access to the sale as well as all of Prime's other benefits. Woot usually has a $6 mandatory shipping fee, but since that fee doesn't apply to Prime members you automatically save there as well.
This keyboard goes for $125 used on Amazon. New versions aren't in stock but they usually sell for as much as $170 or more. Other versions of the Strafe, like this one with Cherry MX Red switches, also go for $125 or more.
Clicky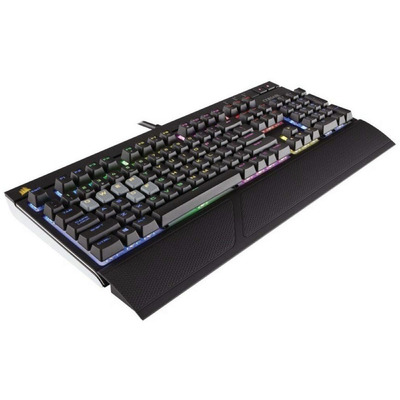 Corsair Strafe RGB Cherry MX Silent mechanical gaming keyboard Prime Exclusive
You will have to login with an Amazon Prime account to get this deal. It's also a temporary deal that could sell out at any moment The Strafe uses mechanical switches that are nearly silent while still providing tactile feedback.
$99.99 $125.00 $25 off
The Strafe uses Cherry MX Silent key switches with gold-cross point contacts and precision responsiveness. The Cherry MX Silent switches are significant because most mechanical keyboards are known for the "clickity clackity" of the keys along with a very solid tactile feedback that makes them great for fast typers and gamers. However, the Cherry MX Silent switches use noise reduction technology to stay whisper quiet in comparison to other versions. That may be important for people who don't need all those sounds. And they still maintain that solid tactile feel when pressing each key.
The full RGB backlighting allows you to adjust the colors as you want. It is fully programmable with key reassignment and macros for gaming. There is also a USB pass-through port for your mouse, headset adapter, or even to charge your phone while you play. It comes with a detachable wrist rest and contoured keycaps. it has 100% anti-ghosting so no matter how fast you press the buttons, nothing gets left behind.
We may earn a commission for purchases using our links. Learn more.