Best Android games 2023
Play your favorite games in your pocket with the best Android games available today.
The Best Shooters
Like shooting stuff? This category is just for you. From first-person immersion to third-person top-down, these games are filled with action and bullets. What else do I need to say?
Apex Legends Mobile
Whether you're playing in first-person or third-person, it doesn't get much better than Apex Legends Mobile. Respawn's battle royale wasn't translated 1:1 for mobile, but it brings much of the same gameplay fans know and love to the table, especially when using the mobile-exclusive character Fade to get around the map.
With World's Edge and King's Canyon available to play in battle royale, alongside a handful of other maps for Team Deathmatch, there's plenty of content for players to enjoy. Though it doesn't have the full Apex Legends roster at the moment, the twelve that are currently there make for exciting matches.
Respawn plans to support Apex Legends Mobile for the long run, and with Season 2 just beginning, fans have a lot to look forward to.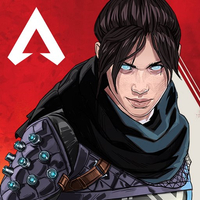 Apex Legends Mobile
Apex Legends Mobile brings the popular battle royale to mobile with new game modes like Team Deathmatch and mobile-exclusive legends.
Download from: Google Play Store
Call of Duty: Mobile
There was a ton of hype surrounding Call of Duty: Mobile throughout the beta and ahead of its global launch. To the credit of Activision and TiMi Studios (a subsidiary of Tencent Games), the game is phenomenal and was rightfully selected as one of the best mobile games released in 2019 — and it just continues to get better in 2022. It's now offering an outstanding new 20 vs. 20 Battle Royale mode called Warfare in the latest update.
A huge reason why the game plays so well can be credited to Tencent Games. It owns the mobile shooter space with PUBG Mobile, another game that's featured on this list, and fans of that game will recognize the familiar user interface and surprising gameplay performance that's been perfectly optimized for mobile. CoD Mobile makes use of the many iconic multiplayer maps from the Call of Duty franchise, and really does a great job translating the fast-paced action that makes the game, so fun to play on other platforms.
Call of Duty: Mobile features the core team deathmatch modes that Call of Duty is known for, along with the Battle Royale mode introduced in the main franchise with CoD: Black Ops 4. They could have easily just stuck with the team deathmatch and still had a great game on their hands, but the inclusion of a 100-player battle royale (along with the fan-favorite zombie mode) just adds more value to the total package.
I've been playing CoD: Mobile since the beta, and it has been one of my go-to games whenever I've got a couple of minutes to kill. Because the game is so damn popular, it's super quick to jump into a match, whether you want to play with casuals or go up against more veteran players in a ranked match.
Because it's a free-to-play game, there are the usual trappings, including in-app purchases for buying in-game currency, which can then be spent on battle crates filled with random rewards. A tiered progression path with premium subscriptions available can also net more rewards.
Considering the console or PC versions of Call of Duty will set you back at least $60 upfront, along with all the potential paid DLC and inevitable microtransactions for cosmetic upgrades, the mobile version ends up feeling superior in terms of up-front value. You don't need to bust out your credit card to thoroughly enjoy this game, which is a big reason why Call of Duty: Mobile demands the top spot on our list.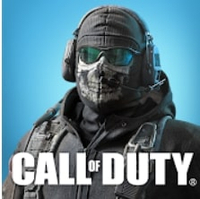 Call of Duty: Mobile
Call of Duty: Mobile has won Game of the Year awards for good reason. It's a surprisingly complete version of Call of Duty for phones that's entirely free-to-play.
Download from: Google Play Store
Doom & Doom II
That's right; it's the granddaddy of the first-person shooter genre, and its equally awesome and powerful sequel. Both of these games more than deserve a spot on this list not only for their timelessness, but because the Android ports are really quite good. Bethesda has fixed many early issues, including removing the Bethesda.net account requirement and tweaking the touchscreen controls, and now I can heartily recommend both games. I still suggest using a controller if you can, however.
Doom is almost 30 years old, and boy, it's withstood the test of time. Like other 90s classics, Doom and Doom II were true passion projects, games that pushed the technological envelope at the time. While not technically impressive today — Doom can run on a pregnancy test today — they maintain their charm, character, and near-flawless gameplay.
Top all of this off with an update that brought support for 16:9 resolutions and 90-120FPS, and you got yourself a very fine duology of shooters. Though others in this section push what possible on mobile today, Doom and Doom II just chug along, providing joyful nostalgia to those of us who played them in our younger years or giving younger gamers a chance to experience video game history.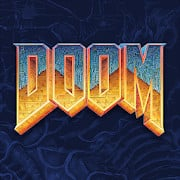 DOOM
The king of classic first-person shooters, Doom introduced us to Doom Guy, a badass many of us have loved since. Kill demons as you collect different weapons and trudge your way through the base levels, additional content, and challenges.
Buy from: Google Play Store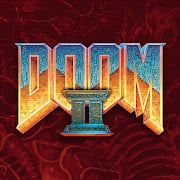 DOOM II
The sequel to the iconic Doom, Doom II, sees you take up the mantle of Doom Guy once again as he goes demon hunting. Like Doom, there's plenty to do and see and lots of enemies to take down.
Buy from: Google Play Store
Infinity Ops
Infinity Ops is a sci-fi multiplayer shooter that is, well... it's really awesome. I've played this game for hours, and I love every minute of it. It's like if you took Bright Memory, Halo, and Destiny PvP, and mashed it together with some Titanfall 2 thrown in for good measure.
If that sounds interesting to you, then I highly suggest you check out Infinity Ops. There are classes to choose from, guns to earn and/or buy, and even maps with varying gravity levels to shake things up. The robust social features are great for people who appreciate that sort of thing. There are even clans!
Infinity Ops is free-to-play, with microtransactions going toward new weapons and gear. So yeah, it's got the usual freemium nonsense, but the game itself is solid. Did I mention that it has jetpacks and giant mechs?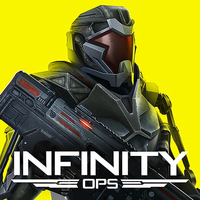 Infinity Ops
A multiplayer sci-fi shooter with different classes, guns, and abilities. Sounds cool, right? Infinity Ops is a great game if you're looking to kill time.
Download from: Google Play Store
JYDGE
JYDGE is a gritty and violent top-down twin-stick shooter that is an absolute blast to play. You are the JYDGE, a cybernetic enforcement officer who uses his Gavel (see: BIG freaking gun) to dole out RoboCop-style justice.
Each level features different challenges that are required to progress but never feel like a slogging chore. Confiscating illegal cash along the way, you're able to upgrade JYDGE and his gavel with a deep selection of accessories. In that way, JYDGE retains the rogue-like element from its predecessor Neon Chrome by encouraging you to replay levels with different upgrade combinations until you complete all the challenges.
With a game that has you replay levels repeatedly, a game must find that mix of great gameplay with an interesting soundtrack that isn't super annoying or repetitive — and JYDGE absolutely delivers.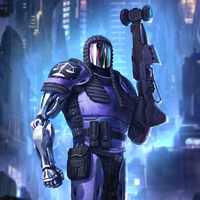 JYDGE
JYDGE is straight-up one of the most badass shooter games you'll find in the Google Play Store. This is a twin-stick top-down shooter that features many ways to upgrade your weapons as you dole out justice with your Gavel.
Buy from: Google Play Store
PUBG Mobile
It's incredible how well PUBG Mobile plays on Android. What started as a massive 100-player battle royale game has continued to grow and evolve into the all-time best action shooter game for mobile. Drop into massive maps loaded with weapons, ammo, tactical gear, and vehicles in classic battle royale modes. You drop in as a solo player or as part of a team and must use all your best skills to take down your opponents until you're the last man standing.
It's not unheard of for a popular PC or console release to find its way to Android, but you'll be surprised at how well PUBG plays on a smartphone. It's the best game available for Android despite some of the more frustrating aspects of how the coolest loot is hidden in exploitive loot boxes that simply should not exist. Nonetheless, the game is free-to-play and accessible for so many gamers.
I like to play with maxed-out graphics, but the game also lets you scale back the graphical detail so you can enjoy smooth gameplay even playing on an older device. If you've got a newer device, crank those settings to the max and enjoy one of the best-looking mobile games I've played in a long while. Got an older phone with limited specs, but still want to get in the game? Check out PUBG Mobile Lite, specifically designed to take up less space on your phone and run smoothly on phones with less RAM.
PUBG Mobile somehow delivers all the epic moments you'd expect the PC game scaled down perfectly for mobile devices. They've truly embraced the success by continuing to add new EvoGround game modes, including a dedicated zombie Battle Royale mode, multiple team deathmatch modes, explosive new vehicular assault RageGear modes, and Payload mode, which introduced helicopters, miniguns, and a rocket launcher. Get your squad together, and I'll see you on the battleground.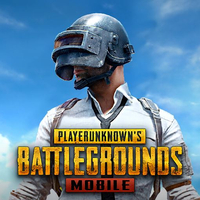 PUBG Mobile
PUBG Mobile is a free-to-play battle royale shooter that pits you against up to 99 other players. With an ever-growing list of maps and game modes to choose from, it's one of the best games available to play on Android.
Download from: Google Play Store
Tesla vs. Lovecraft
Tesla vs. Lovecraft is the latest game from Finnish developers 10tons Ltd, and it's a real treat. The game pits Nikola Tesla and his hi-tech inventions against a vengeful H.P. Lovecraft who has unleashed endless waves of nightmarish monsters that will quickly swarm around you unless you fight back.
This is an incredibly polished game that twin-stick controls for moving and shooting. The campaign gradually increases in difficulty, with well over 200 enemies spawning on screen at one time if you aren't fast with your trigger finger. Fortunately, there are power-ups and perks aplenty which are accessible in a rogue-like fashion. You collect XP as you slay monsters and get a new perk every time you level up. Power-ups and weapons randomly spawn on the map, and you'll also want to collect the six pieces required to build Tesla's mech, which can cut down any horde in short order.
The touchscreen controls feel comfortable, and the game also offers great support for Bluetooth controllers, which is always fantastic to see in a premium game. There's a ton of content built into the base game, along with some DLC available that offers new monsters, weapons, and much more. Don't be worry; the game feels polished without needing to shell out more money, but once you've finally made it through everything that Tesla vs. Lovecraft has to offer, you might be glad there's a little bit more to explore.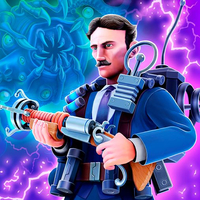 Tesla vs. Lovecraft
Tesla vs. Lovecraft is the latest game from Finnish developers 10tons Ltd, and it's a real treat. Nikola Tesla and his hi-tech inventions against a vengeful H.P. Lovecraft have unleashed endless waves of nightmarish monsters.
Buy from: Google Play Store
Get the Android Central Newsletter
Instant access to breaking news, the hottest reviews, great deals and helpful tips.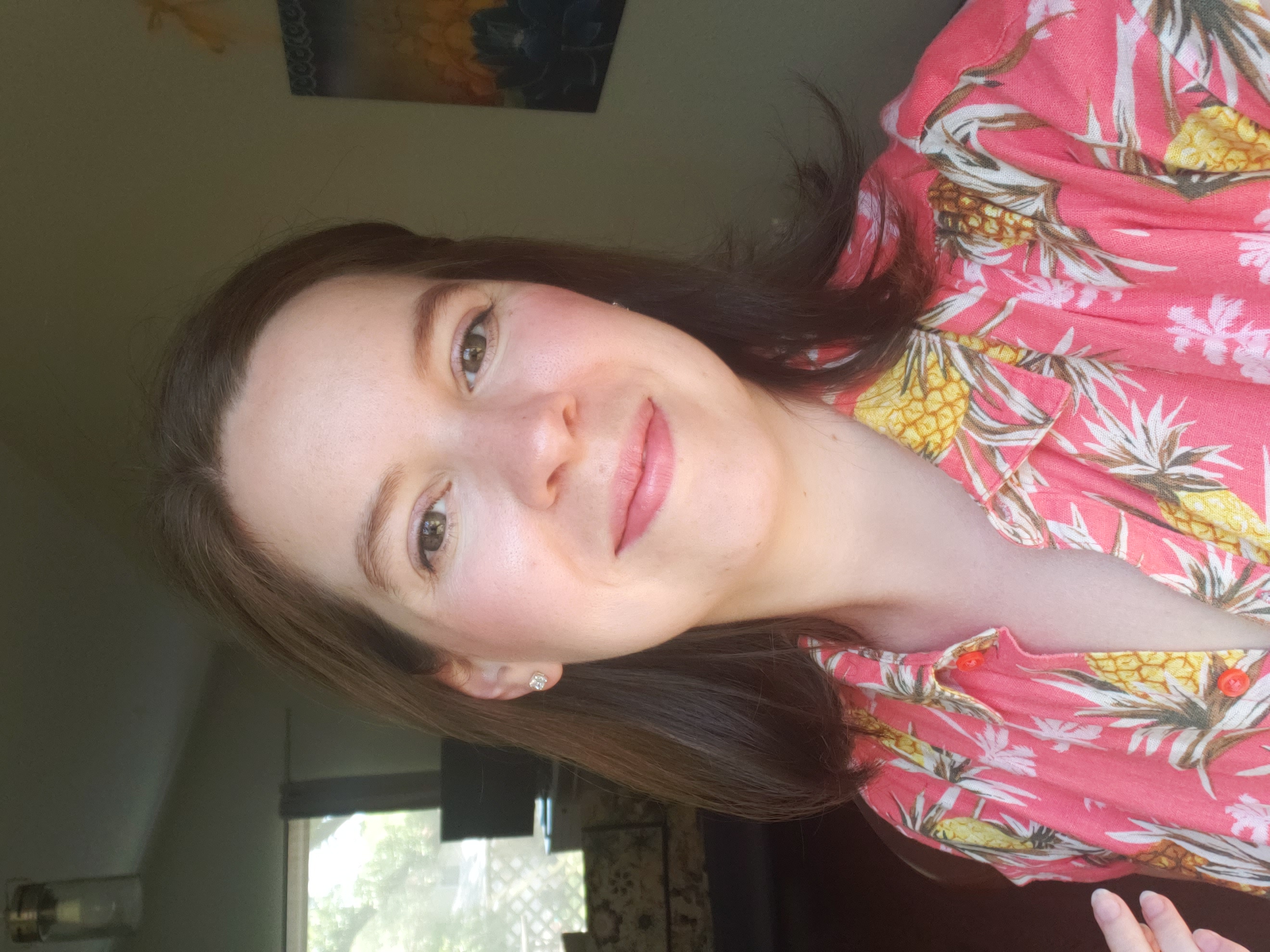 A lifelong gamer, Mogan has had a controller in hand since the PlayStation 1 ruled the world and Neopets seemed eternal. She loves to play new and old games alike, especially if it's something weird and charming. Puzzlers, JRPGs, adventure, and rhythm games are her favorites.