Best Android games 2023
Play your favorite games in your pocket with the best Android games available today.
The Best Rhythm Games
Along with puzzle games, I would argue that rhythm gaming on mobile is the best experience you can have with the genre. Touchscreens are uniquely optimized to push your dexterity to its absolute limits as you chase perfect scores and leaderboards, all while having a blood-pumping blast.
Cytus II
Cytus II is a fabulous mobile rhythm game. Rhythm games typically don't take much explanation to understand, and by and large, Cytus II falls into that category as well. Taking on the role of various talented DJs, you'll play through their respective charts, gaining experience and unlocking more charts along the way.
There are four difficulty settings for each track, starting at easy and going all the way up to "glitch." Using only your thumbs, your task is to hit notes, crescendos, and sequences in time to the beat. Of course, the amount of notes you miss or nail contributes to your score, and you get a grade at the end of each attempt at a song. But, as I said, it's not a complicated premise.
Where Cytus II excels, though, is in the quality and variety of its music, its excellent touchscreen controls, its futuristic style, and how there's an interesting story tucked into the margins around the gameplay. I won't give too much away, but you'll see the central mystery unraveling around a handful of main characters that tie into the broader setting of the fascinating sci-fi dystopia that is Cytus.
There are tons of extra song packs and additional DJs that you can purchase (or they're all free if you have Play Pass). Unfortunately, they can also wrack up quite a hefty price tag, so watch those microtransactions carefully. The later difficulty levels are very challenging, but the game eases you into things with the easy and lower-level hard modes. Mastering a track feels fantastic, and I've already spent weeks obsessed with this engaging game. The base version is only $1.99, so give it a try!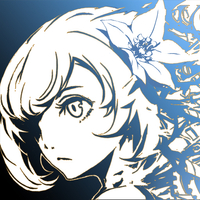 Cytus II
Cytus II is a mobile rhythm game that has perfected its craft with stellar gameplay, incredible soundtracks, and a great story. With tons of extra content to keep you playing, this one can become your new addiction.
Buy from: Google Play Store
Deemo II
If you liked Cytus II, then boy howdy have I got good news for you. Rayark Games is back at it again with Deemo II, a long overdue sequel 2013's Deemo. "Sequel" is a loose term here though, as Deemo II can be played and enjoyed as a standalone experience.
The titular character, Deemo, is again a central figure of the game's narrative, but he is now joined by the peppy young Echo as his partner. The two of them must work together to try and solve the mystery of the absentee Composer, while also trying to save their world from the dreaded Hollow Rain.
Mixing in adventure elements, Deemo II's progression is tied to its superb rhythm aspects. Playing charts to clear the Hollow Rain appears to be quite easy at first, but be warned; Deemo II will push your dexterity to the absolute limit.
Styled in a way that is meant to evoke the piano, black and white notes fly toward you from the top of the screen and must be hit when they perfectly align with the judgment line at the bottom. Charts come with Easy, Normal, and Hard modes (plus further unlockable modes for experts) and the jump in difficulty from Easy to Normal is steep, to say nothing of the jump from Normal to Hard.
Progression with unlocking new charts can feel slow and there are a small handful of technical glitches here and there, but nothing so egregious that it can't be forgiven. Plus, Deemo II is free without ads, monetized through in-app purchases for extra song packs that can't be unlocked through story progression. It's a phenomenal experience that I would happily recommend to any fan of rhythm games.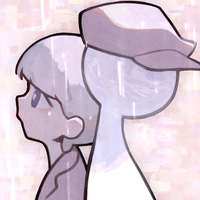 Deemo II
Another superb title from Rayark Games, Deemo II is a vastly entertaining, and challenging, piano-centric rhythm game.
Download from: Google Play Store
Rotaeno
The cutting edge of mobile rhythm games is here and it hurts so good. Rotaeno is a revolutionary new take on the mobile rhythm genre that uses your phone's gyroscope as its featured control mechanic.
Tap out notes to the beat while keeping them in careful, ever-changing alignment as your screen tilts wildly to the rhythm of the music. It's a wholly unique approach that I've personally never seen before. It feels like controlling a rhythm game using the steering wheel Wiimote attachment from Mario Kart, which may sound weird, but man, does it feel so rad.
There's a touching story at the game's heart surrounding protagonist Ilot as she scours the stars for a long-lost friend. This premium game starts at $2.99, but there are additional song packs available as in-app purchases that could start costing you a pretty penny.
It's definitely not the worst microtransaction scheme out there though, so Rotaeno gets a pass. They even release a couple of free tracks each month for players to download, so there will always be another chart to conquer on your quest for rotational dominance. Of all the games in this category, Rotaeno is definitely one of the most creative out there and it deserves the attention of any rhythm game fan.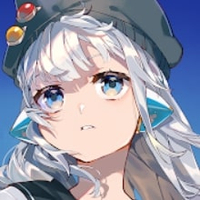 Rotaeno
Put your skills to the test with the latest innovation in rhythm gaming — Rotaeno.
Buy from: Google Play Store
Thumper: Pocket Edition
Another excellent game that made its way to Android, Thumper: Pocket Edition, is one of the weirdest gaming experiences you can have on your phone. It's a rhythm game, or "rhythm violence," as the developers call it, filled with intense speed and grueling boss battles.
Thumper also contains elements of fear, a constant sense of impending dread, as you hurtle forward and trust in your reflexes. However, with the incredible soundtrack pounding in your ears, Thumper is sure to give a euphoria unlike any other. Despite the creepy and sometimes eldritch set pieces, Thumper's premise is simple: You're a space beetle trying to destroy a floating head.
There are nine levels for you to enjoy, a new game+ mode that increases the challenge and speed, and the original soundtrack I mentioned. It's $5 well-spent, complete with a constant and smooth framerate. However, the developers warn that wireless headphones add significant audio latency, so use your phone's or tablet's speakers or wired headphones if you can.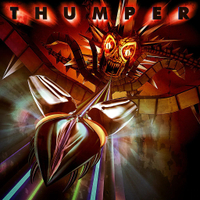 Thumper: Pocket Edition
Hurtle forward at blistering speed as you take on the role of a space beetle. Enjoy the gorgeous design, excellent soundtrack, and addicting gameplay while you're at it.
Buy from: Google Play Store
Get the Android Central Newsletter
Instant access to breaking news, the hottest reviews, great deals and helpful tips.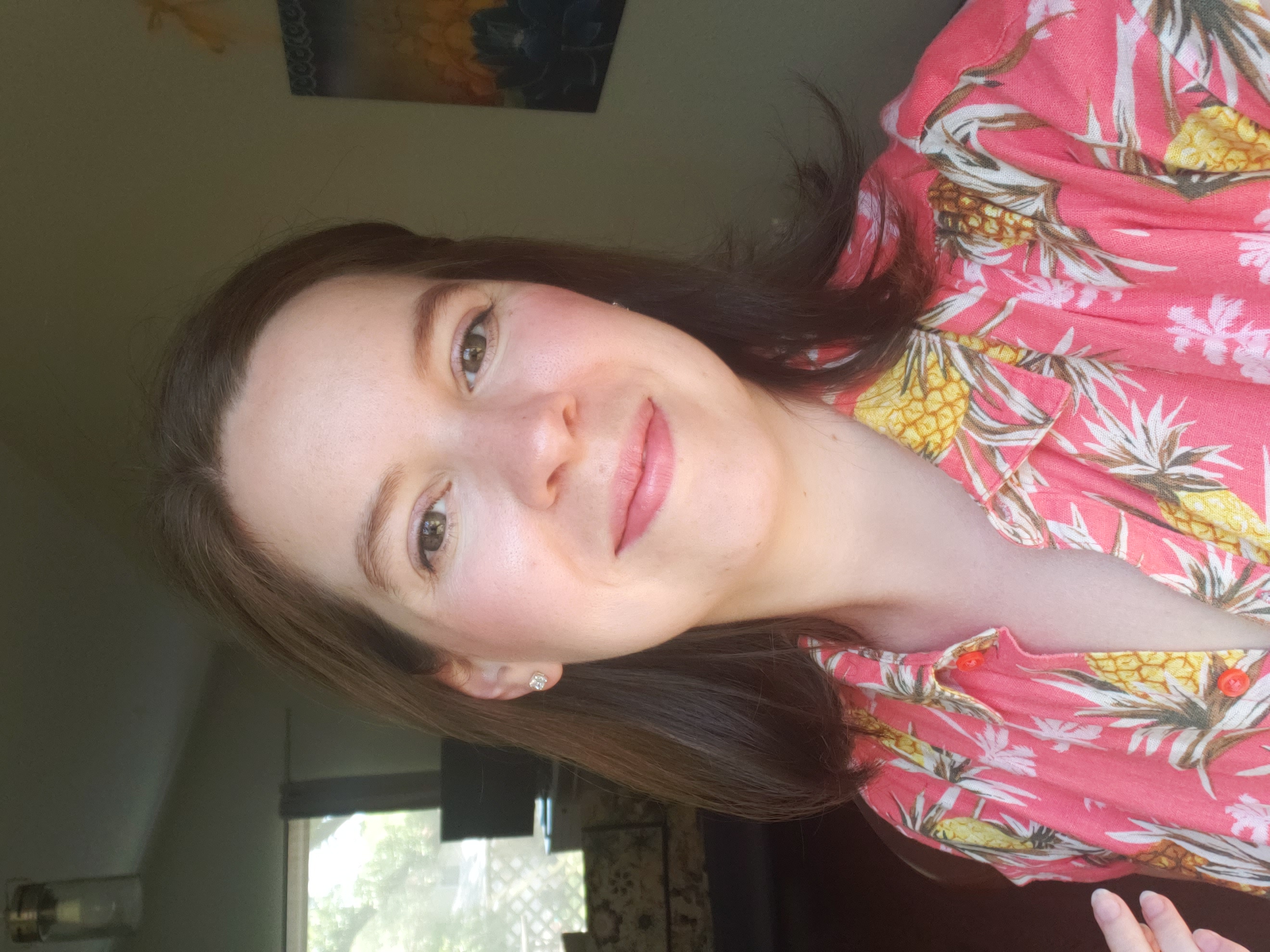 A lifelong gamer, Mogan has had a controller in hand since the PlayStation 1 ruled the world and Neopets seemed eternal. She loves to play new and old games alike, especially if it's something weird and charming. Puzzlers, JRPGs, adventure, and rhythm games are her favorites.