Best Android games 2023
Play your favorite games in your pocket with the best Android games available today.
The Best Puzzle Games
Puzzle games are a dime a dozen on the Play Store, and some of them are even good. Designed to make you think and work to get your mind around their core concepts in bite-sized sessions, puzzlers are superb for killing some time. Puzzle games keep you interested and entertained by forcing you to pay attention, even it's just something as simple as noticing which color is coming next.
Bridge Constructor Portal
Bridge Constructor Portal is, in my opinion, the best of the series. Not only do you get the excellent gameplay that the games are known for, but you get some quirky crossover stuff from Valve's classic Portal. You need to contend with the laws of physics, yes, but also some "goodies" from the Aperture Science Enrichment Center. It's a hoot.
The gist of the game remains the same: build structures capable of carrying a vehicle from Point A to Point B. Sounds easy, but there's a lot of strategy involved. Also, you'll have to deal with things like portals, repulsion and propulsion gels, cubes, and an assortment of other Portal-themed stuff.
GLaDOS is even here! I'm telling you if you loved Portal like a lot of us did, and you like physics-based puzzles, you'll love this game. It plays great on tablets, and there's also gamepad support. It's just a downright good game, and it's worth every penny.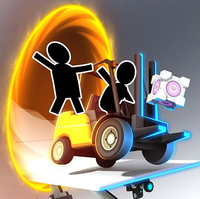 Bridge Constructor Portal
This game is a fantastic mishmash of traditional Bridge Constructor gameplay and elements from the hit Portal. This game is a must for fans of either (or both) series. It's a premium title that's so much fun to play.
Buy from: Google Play Store
Donut County
Donut County is a puzzle game where you play as a hole in the ground. Your goal is to swallow everything in the level, growing larger as you do so. Sure, you start small, but you'll eventually sink entire buildings as you wreak havoc on the residents of Donut County.
The writing is witty, and despite the pickle they're in, most of the characters are surprisingly upbeat. The story slowly unravels as you go through the levels, and there are puzzles in most of them. They're not brain-bustingly difficult puzzles to solve, but they're fun nonetheless.
All in all, the game is a joy to play and experience. I love the art style and the soundtrack, too. Donut County's only real downside is that it's quite short. Even so, you can play through it again and again, which is what I've been doing. It's money well-spent, so have fun with it!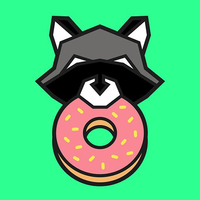 Donut County
You start as a small hole, practically unseen to Donut County residents, but you'll grow larger as you swallow more things. This game is brilliant.
Buy from: Google Play Store
I Love Hue
You know those videos floating around the internet that are compilations of things that are strangely satisfying? Crayons in a factory wrapped and stacked, fruit being cut into perfect cubes, and glass bottles toppling in perfect synchronization? Well, I Love Hue, developed by Zut Games, is practically guaranteed to give you that same feeling.
The premise of I Love Hue is simple. Drag and drop tiles on a jumbled color spectrum, rearranging them until the gradient is chromatically correct. Puzzles are grouped by difficulty starting with Beginner and rising to "Visionary." The variety in this entrancing game comes from the changes in which tiles are fixed on any given spectrum. Are only the four corners locked in place? Or maybe every other tile is locked this time?
You might think that having tiles already fixed in place would make the game too easy, but I Love Hue manages to create a surprising amount of challenge through its fascinating color combos.
What color do fuchsia pink and neon yellow make when they meet in the middle? I certainly don't know, but I'm about to find out. You're also working toward beating the world average of "moves used" as you solve each puzzle. You don't get anything if you beat the average, but you'll feel like a genius all the same when the victory screen pops up and assures you that you're a ~radiant moon beam~.
Backed up by a relaxing soundtrack, I Love Hue wields its minimalism with an expert hand, crafting scrambled rainbows that are sometimes surprisingly difficult to smooth out. This deceptively simple pick-up-and-play puzzler will keep you coming back time and time again, you beautiful ray of light.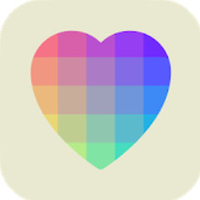 I Love Hue
Finally, a puzzle game that isn't infuriating. Create order out of colorful chaos in this soothing visual puzzler.
Download from: Google Play Store
Monument Valley 1 & 2
Yep, I'm cheating again, but only because I adore both of these games so much. I'd be hard-pressed to say which is my favorite: the original or the one that expanded upon the core concepts? Since I can't decide, you get both of them here.
Odds are, you've at least heard of Monument Valley before. It's popular for a reason with its timeless gameplay, beautiful art design (that's frequently copied), and minimalist story. Rearrange the fantastical architecture, enjoy the surrealism and ambiance, and immerse yourself in guiding the silent princess to her goal. In the sequel, do more of the same, but on a larger scale.
I don't find that's much more to say. If you're a fan of puzzles and you haven't tried out Monument Valley, then I highly recommend that you do so.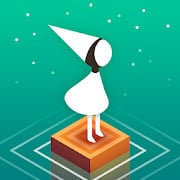 Monument Valley
Considered now to be one of the best puzzle games around, Monument Valley forces you to think outside of the box to reach your goal.
Buy from: Google Play Store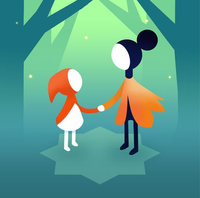 Monument Valley 2
Expanding on the concepts presented by its predecessor, Monument Valley 2 returns with the same gameplay that many loved with the original. Guide a mother and her daughter through the valley as you take on new puzzles.
Buy from: Google Play Store
Overboard!
A glib, irreverent blend of adventure and puzzle game, Overboard! puts you into the stylish shoes of a socialite on a mission. Your job? Kill your husband and get away with it. It's the night before your ship is scheduled to arrive in the U.S. and you've just killed your husband by — you guessed it — pushing him overboard. You wake up the next morning, delighted with yourself for finally pulling the proverbial trigger, but naturally other passengers and crew on the ship are starting to ask questions about your suddenly missing husband. So, now what?
Laid out as an interactive visual novel, you'll need to convince the other passengers that you didn't commit the crime. You can do that in a number of ways, which you'll uncover as you inevitably fail and go back to try again.
The interesting thing about Overboard! is that you go into each new attempt with all of the knowledge you gained last time, so using different combinations of tactics is the real key to victory. Each "run" could take as little as 30-45 minutes depending on what you choose to do differently or the same as last time, so this is a great game to play for an hour a day or blast through in one giant session.
This premium title is actually a port of the original Nintendo Switch version, but the visual style translates incredibly well to mobile. Overboard! is a little pricey at $6.49, but it's a steal in my book considering how high quality the overall experience is.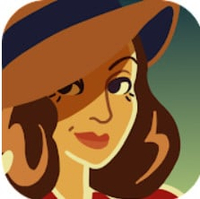 Overboard!
Witty, funny, and surprising, Overboard! is a clever inversion of the crime solving genre. Rather than get to the bottom of a murder, you're trying to get away with it.
Buy from: Google Play Store
Get the Android Central Newsletter
Instant access to breaking news, the hottest reviews, great deals and helpful tips.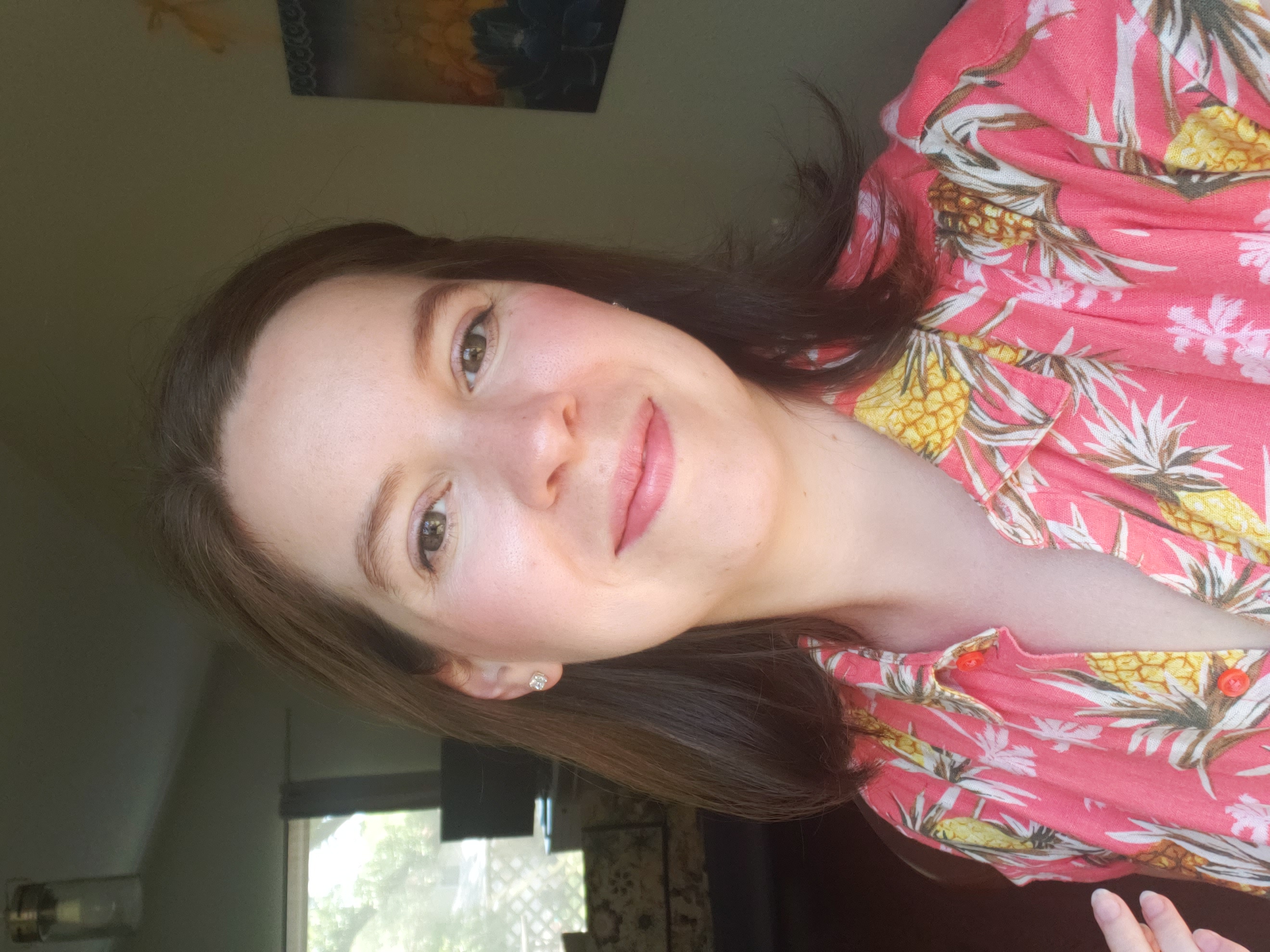 A lifelong gamer, Mogan has had a controller in hand since the PlayStation 1 ruled the world and Neopets seemed eternal. She loves to play new and old games alike, especially if it's something weird and charming. Puzzlers, JRPGs, adventure, and rhythm games are her favorites.