Best Android games 2023
Play your favorite games in your pocket with the best Android games available today.
The Best Action Games
Often defined by what they're not, action games can take many forms. Between rhythm, runners, arcade shooters, and heaven knows what else, the fun never has to stop with these action-packed games.
Crash Bandicoot: On the Run!
Crash Bandicoot: On the Run! brings one of the most beloved faces of early console gaming to mobile. Less platformer and more endless runner, On the Run! is a perfect time-suck thanks to its quick levels and simple crafting loop. Play as Crash and Coco as they once again take on Dr. Neo Cortex's army of mutants.
Run your way through levels using side-steps, slides, jumps, and spins to avoid obstacles and gain wumpa fruit and items needed for crafting. Collection runs are potentially endless and are your main opportunity to stockpile items you'll need to prepare nitro-infused bombs and serums that you'll need for Battle Runs. There are minions and bosses sprinkled throughout the game, and you'll continue to unlock new areas and enemies as you progress.
The most annoying part of On the Run! is the bevy of microtransactions, but what else would you expect from the makers of Candy Crush Saga? The IAPs are easy enough to ignore, though, and you can make plenty of progress without ever spending a dime. As an added help, you can choose to watch an ad after a run and double your rewards. This is limited per day, though, so use your ad wisely.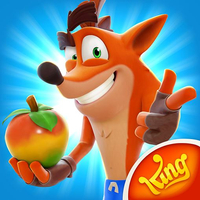 Crash Bandicoot: On the Run!
Power through Dr. Cortex's gauntlet of baddies in this new endless runner from Candy Crush Saga's makers.
Download from: Google Play Store
Implosion: Never Lose Hope
Developed by the team behind Cytus II and Deemo, there are some high expectations attached to Implosion: Never Lose Hope, and I'm delighted to report that this game delivers. Intuitive touchscreen controls and a great UI make this native mobile title a joy to play on its home turf.
A virtual joystick controls your movement, and virtual buttons control your combat actions in a system that is easy to understand, but that offers a fascinating amount of variety. Some hack-n-slash games can be totally brain-dead, but you'll have more fun with this title if you're willing to fine-tune your loadout and put a little more finesse into your strategies beyond simple button-mashing.
The story is typical sci-fi fare and nothing amazing, but the good graphics, fun gameplay, and fully voice-acted cast make this a ride well-worth taking. The first few levels are free to play as a demo, and after that, the full game can be unlocked for a scant $1.99. That's a serious steal for a game as high quality as this. If high octane action is what you're looking for, then your search ends with Implosion: Never Lose Hope.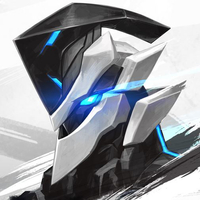 Implosion: Never Lose Hope
A stylish sci-fi hack-n-slash experience, Implosion features full voice acting, great graphics, and addictive gameplay to keep you coming back for more.
Download from: Google Play Store
Injustice 2
This action-packed fighter from NetherRealm takes iconic DC superheroes and pits them against one another in a battle to save (or destroy) the planet. Though the first Injustice mobile didn't feature a story campaign like the console versions, that changed with Injustice 2. Taking place in an alternate universe, as is common for comic book properties, the first game followed Superman losing himself to grief, creating a dictatorship to take over the world. Years later, Injustice 2 sees Batman gathering the remaining heroes after Superman's Regime falls and another villainous group rises to take its place.
It's not nearly as gruesome as Mortal Kombat is, but it retains its excellent fighting gameplay. Collect a roster of dozens of popular characters and upgrade them with special powers to create a team that's an unstoppable force against your opponents.
Players can even compete in 3v3 matches through a variety of game modes. For any DC fans out there or something looking for a great action game to spend some time in on mobile, you can't go wrong with Injustice 2.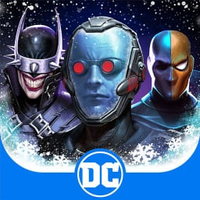 Injustice 2
From Mortal Kombat developer NetherRealm, Injustice 2 follows everyone's favorite superheroes and their falls from grace.
Download from: Google Play Store
My Friend Pedro: Ripe for Revenge
My Friend Pedro: Ripe for Revenge is a new mobile installment in the My Friend Pedro series. After the success of the original My Friend Pedro on PC and consoles a few years ago, it's a delight to see the devs bringing their particular brand of frantic action to Android.
You play as an unnamed, masked man armed with a couple of guns and some serious parkour skills. For reasons unknown, you're helping a floating, talking banana recover his kidnapped family from a variety of gangs and ne'er-do-wells through sheer brute force. The control scheme in Ripe for Revenge is fascinating — rather than walk or run, your only movement options are jumps and a short horizontal dash. The goal here is to constantly be in motion to build momentum and get the drop on enemies before reacting.
Flow and movement are big draws in this game, with its action described as a "gun ballet." You tap on enemies to shoot at them, but there's a bit of strategy built-in, thanks to the fact that enemies will fire at you on individual timers. Taking out the enemies about to act first is your top priority since you have only three health, no shields, and no way to regain life throughout levels.
Ripe for Revenge feels pretty great to play and delivers on the entertainment factor, but it may be frustrating for some players. Environmental hazards can be tricky to maneuver, and the level of challenge is occasionally beyond the average player. That said, Ripe for Revenge is free-to-play, so you can try it before you buy. If you choose to purchase the full game for $2.99, you unlock an extra mode and the ability to restart your progress at level checkpoints rather than going straight back to level 1 when you die.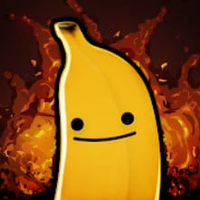 My Friend Pedro: Ripe for Revenge
Welcome to the gun ballet, everyone. Grab your Uzis, get to wall jumping, and pirouette your way through a whole bunch of baddies if you dare.
Download from: Google Play Store
Ninja Chowdown
If Crash Bandicoot: On The Run! was too easy for you (and perhaps too heavily monetized), then Ninja Chowdown is an excellent alternative to try. In this potentially endless runner, you play as Donatsu — a humble donut shop worker, and ninja, trying to reclaim his Doughjo's precious Knownut from the clutches of jealous rivals.
In 2D side-scrolling fashion, you guide Donatsu through food-themed levels by jumping, dodging, chucking kunai, and going Super Saiyan (in a manner of speaking) to defeat your foes and progress to the next level.
It's a simple game, but challenging and very satisfying to play. Ninja Chowdown is free with ads and an optional, one-time in-app purchase to remove all ads. It's well worth the small price for such a well-crafted game.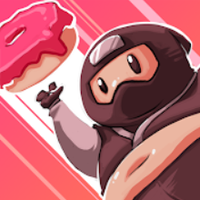 Ninja Chowdown
Help guide Donatsu through endless waves of restaurant rivals on his quest to recover his Doughjo's precious Knownut in this action-packed runner.
Download from: Google Play Store
Poinpy
Poinpy is an absolutely fantastic game for Android that comes with just one caveat: it's a Netflix exclusive. You'll need to have a Netflix account and the app downloaded on your phone to be able to play Poinpy, but for gamers who fall into this category, Poinpy is a must-have for your gaming library.
From the makers of Downwell, this charming vertical climber has you jumping for your life as you scale infinite levels of changing landscapes to collect fruit. What's the hurry, you ask? The ravenous beast that's chasing you! Collect fruit to order, smash it down into juice, feed the hungry beast, and live to press another juice. It's an absurd premise, but the game works oh so well.
Simple one-touch controls make this an excellent game for accessibility, the soundtrack is an earworm you'll be humming for days, and the gameplay hooks you in and doesn't let go. This is the perfect game to kill a few minutes or even a few hours if you've got them.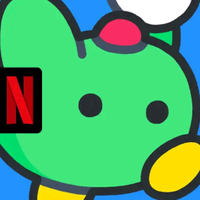 Poinpy
Jump, smash, juice! It's a race against time to save yourself from a ravenous beast. Can you feed it enough juice to survive? Find out in this excellent Netflix-exclusive mobile game.
Download from: Google Play Store
Be an expert in 5 minutes
Get the latest news from Android Central, your trusted companion in the world of Android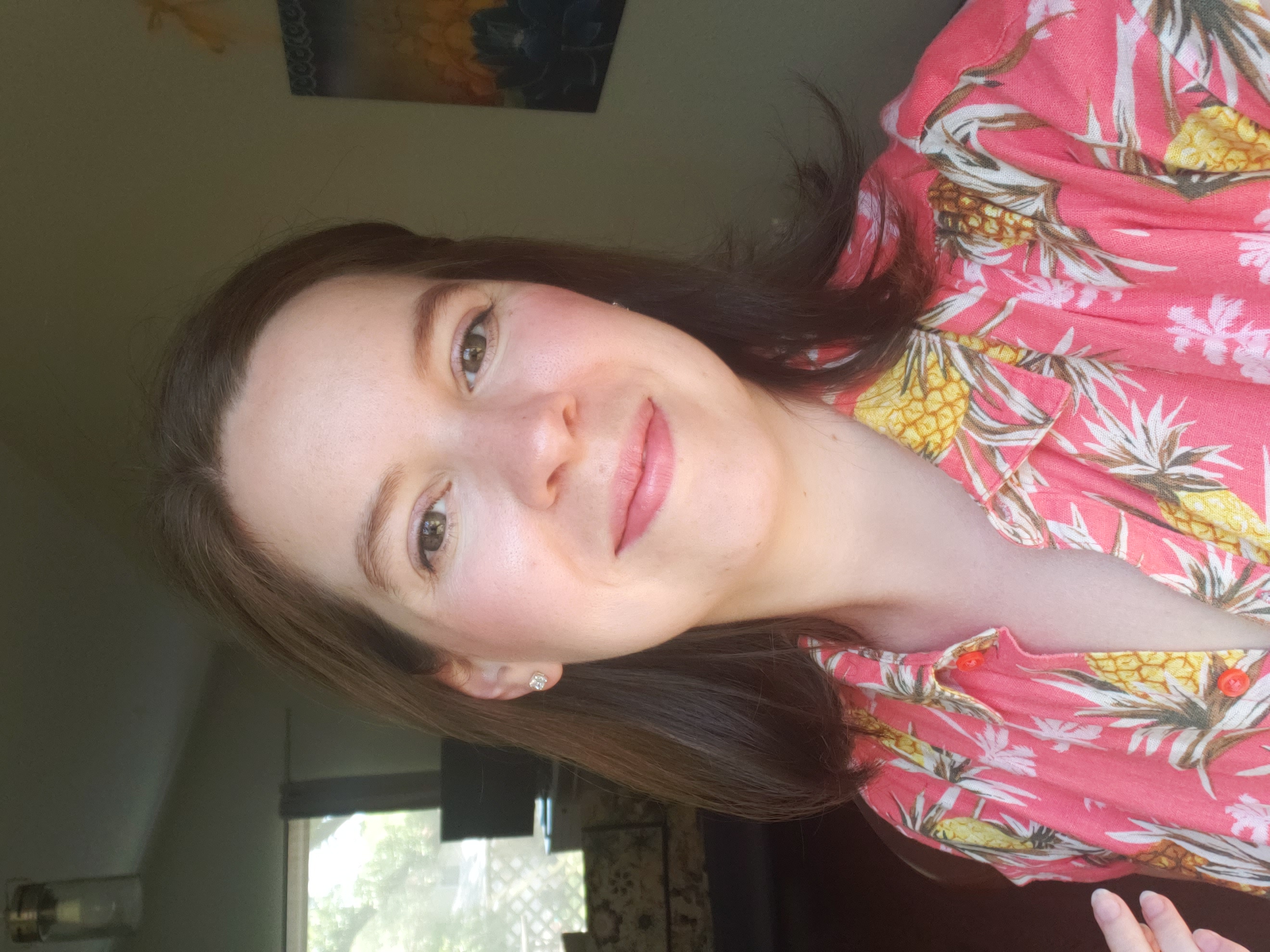 A lifelong gamer, Mogan has had a controller in hand since the PlayStation 1 ruled the world and Neopets seemed eternal. She loves to play new and old games alike, especially if it's something weird and charming. Puzzlers, JRPGs, adventure, and rhythm games are her favorites.