Best Android games 2023
Play your favorite games in your pocket with the best Android games available today.
The Best Adventure Games
Adventure games, not unlike Action Games, are often defined by what they're not, and can be a bit of a catch-all for games that cross genres or that simply don't fall into any other very well.
Adventure games tend to have a lot of overlap with other genres, especially puzzlers, platformers, and action games, but ultimately they must do the one thing they expressly set out to accomplish — take the player on an adventure. So these are our top choices for adventure games on Android devices.
Forgotton Anne
If you've ever wanted to play a Studio Ghibli game on mobile, then Forgotten Anne was meant for you. This RPG puzzle-adventure game stands a cut above the rest in the indie landscape, featuring a fully orchestrated soundtrack, beautifully hand-drawn environments, stellar animations, and great voice acting.
Forgotton Anne tells the story of, you guessed it, Anne. A young woman dwelling in a world of forgotten things brought to life, Anne must make her way through a city in chaos to quell a rebel outbreak. You'll use a mysterious life-giving force called Arca to control the flow of energy to solve puzzles and platform your way through a dreary town of eternal rain.
The platforming segments can be a little frustrating, but it's worth the temporary pain to watch this emotional story unfold. Clocking in at a solid one to two hours of gameplay, this game is best played over a handful of dedicated sessions to get the most out of its atmospheric experience.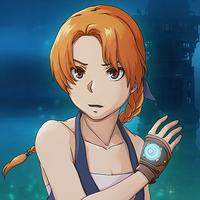 (opens in new tab)
Forgotton Anne
A masterpiece in motion, Forgotton Anne is like playing your way through a movie. This short, bittersweet RPG puzzle-adventure game will stay with you long after you've finished it.
Download from: Google Play Store (opens in new tab)
Oxenfree
The classics are classics for good reason, and there are some setups to stories that just don't get old. A group of teens on a spooky island getting up to paranormal shenanigans is exactly the kind of thing I'm talking about, and Oxenfree delivers in spades. We follow our plucky protagonist Alex as she and her friends spend the night on Edwards Island, a decommissioned former military outpost.
As I'm sure you can imagine, no misty island used for military purposes can be a good thing, and Edwards Island has some serious secrets lurking in its depths. After accidentally opening up a portal to the unknown in the island's caves, Alex and her friends must now survive the night and make it off the island to save themselves. The spooky atmosphere is excellent, the story is totally engaging, and the dialogue mechanics add a lot of replay value to this stellar little title.
Oxenfree is getting a sequel next year, which tells you how much folks loved the first game. You can expect to spend at least two to three hours in your first playthrough, and a second one is strongly recommended for reasons I can't detail here because of spoilers. However, if spooks and sci-fi wildness is your jam, then Oxenfree should be high on your list of next games to play.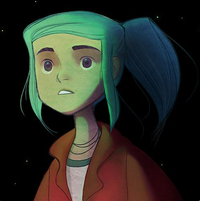 (opens in new tab)
Oxenfree
Trying to get teenagers to do anything is already hard. Trying to get them all to survive a horrible night on a very haunted island is even more challenging.
Buy from: Google Play Store (opens in new tab)
Pokémon GO
Back when Pokémon Go first launched in 2016, I jumped right on the bandwagon along with millions of others. Since then, we've seen the format copied by other brands hoping to cash in on the mobile AR gaming craze that Niantic has perfected, but nothing has come close to matching Pokémon Go's cultural impact or staying power. To this day, I still frequently come across Pokémon Go players out in the wild catching and grinding to level up and evolve their Pokémon, and that's impressive.
Even though I've stopped playing the game personally, the community appears as strong as ever. The game developers constantly add new content and features supported by in-game and real-life events for players to participate in.
It's just nice to see this phenomenal game continue to grow and expand, and that's why we've re-added it to our list of the best games for Android. Pokémon Go is one of those rare games that is entirely free to play, as long as you're willing to put in the physical work, with in-app purchases if you need a little boost along the way.
Despite challenges from other brands trying to cash in on this unique mobile gaming genre, its source material feels the most authentic. It continues to outpace the competition in terms of gameplay variety, scope, and popularity.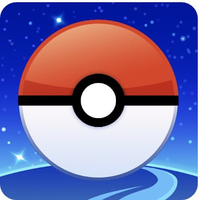 (opens in new tab)
Pokémon Go
Pokémon Go was the first game to truly usher in location-based augmented reality games to the mainstream. It remains the most fleshed-out and fun-to-play game from the genre.
Download from: Google Play Store (opens in new tab)
Turnip Boy Commits Tax Evasion
Harkening back to the glory days of 90s top-down adventure games, Turnip Boy Commits Tax Evasion is a hilarious love letter to the genre. Our protagonist, Turnip Boy, has been evicted from his home by Mayor Onion on the grounds that he hasn't paid his taxes. To get his house back, he becomes Mayor Onion's errand boy and begins a quest for a variety of strange items the Mayor requested.
Hijinks ensue, wacky new friends are discovered, and the truth behind this world of sentient fruits and vegetables is slowly unraveled as you traverse the map, wielding a shovel as a sword even though Turnip Boy has no hands.
Console games don't always port well to mobile platforms, but Turnip Boy is a great adventure in the palm of your hands. The touch controls are intuitive and user-friendly, the soundtrack is delightful, and the glib dialogue and item descriptions add a fantastic layer of extra personality to the experience.
Clocking in at about 2-4 hours to complete (with an extra infinite mode unlocked after beating the main story), Turnip Boy Commits Tax Evasion is a solid adventure game that all types of gamers are sure to enjoy.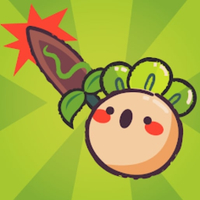 (opens in new tab)
Turnip Boy Commits Tax Evasion
Take up your shovel, explore the world, and save the day...all while furiously avoiding paying your taxes.
Buy from: Google Play Store (opens in new tab)
Unmaze
The text-based adventure doesn't get nearly enough love in the mobile gaming space, which is a crying shame since there are so many good ones available. Case in point, Unmaze. An exceptionally stylized take on the myth of the ancient Greek labyrinth, Unmaze casts you in the role of a young woman tasked with guiding her brother and boyfriend out of a perilous maze.
One of the more interesting things about Unmaze is that it mechanically incorporates your phone's camera into manipulating light and dark within the game. Focus on the dark and you help your brother, but focus on the light and you help your boyfriend. You can't help both at the same time and one will become more and more lost the longer you leave them alone.
The game touches on some heavier philosophical themes and will likely appeal to gamers looking for an introspective, haunting experience. It's well worth downloading for such an immersive, gripping narrative.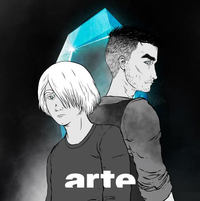 (opens in new tab)
Unmaze
A text-based adventure bending light and shadow as you desperately try to guide your loved ones out of a seemingly endless labyrinth.
Download from: Google Play Store (opens in new tab)
Get the Android Central Newsletter
Instant access to breaking news, the hottest reviews, great deals and helpful tips.
A lifelong gamer, Mogan has had a controller in hand since the PlayStation 1 ruled the world and Neopets seemed eternal. She loves to play new and old games alike, especially if it's something weird and charming. Puzzlers, JRPGs, adventure, and rhythm games are her favorites.