Best Android games 2023
Play your favorite games in your pocket with the best Android games available today.
The Best Platformers
Platformers are a very generic category, even more so than RPGs. The term "platformer" tells you how the game plays, which usually involves moving a character across a series of platforms, typically in 2D. There are action RPG platformers, Metroidvania, and so on. It's a classic style of game for a reason, and it translates extremely well to mobile.
Castlevania: Symphony of the Night
Coming out of left field, Konami's classic Castlevania: Symphony of the Night launched on mobile to the joy and surprise of many. I purchased it immediately, and you can read my thoughts on it here. It's one of the best $3 I've ever spent in the Play Store. Despite having a massive backlog of other games to get to, I spent a fair chunk of time reliving my childhood.
Besides just the charm and nostalgia, Symphony of the Night plays excellently on Android. The touchscreen controls are fine and certainly workable, but I found the game best played with a controller. The team behind the port did a great job translating a very old game to a new platform and, while I had some gripes with them, the touchscreen controls let anyone join.
Otherwise, any gamepad that works with Android should do just fine here (I used the Xbox One controller). Those of you with high refresh rate displays may notice some weirdness with the game, and the developers advise using 60Hz — though they only specifically mention the Pixel 4 and Smooth Display.
Symphony of the Night is a classic, having helped define a whole new game genre that we still see today. You follow Alucard, the son of Dracula, as he looks for the missing Richter. Wander the mysterious and dangerous castle as you find new abilities, unlock shortcuts, and become more powerful. You can also play as Richter (until you meet a certain character) and Maria by entering their names when starting a new save. Add that to the achievement system, and you have a bunch of content to work through. Seriously, this is $3 well-spent.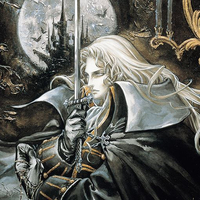 Castlevania: Symphony of the Night
There's a lot of hubbub around the mobile release of Symphony of the Night for good reason. A lot more people can now experience this fantastic game in its revised glory.
Buy from: Google Play Store
Dandara
Coming back to the last decade, we have a game that took some of the core concepts from Symphony of the Night and put its own spin on it. Meet Dandara, a beautiful and incredibly engaging Metroidvania. As you might expect from the genre, there's plenty of solitary exploration as you work to make our heroine more powerful for the trials ahead.
Dandara tells the story of a woman who fights to stave off her world's impending collapse. Travel throughout it, meet interesting characters, and survive against the challenges that await you. Defy gravity as you explore a unique world and discover its mysteries. It's a fantastic game.
It also has a free expansion called the Trials of Fear, which adds a new boss, areas, and power-ups.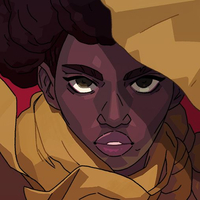 Dandara
A fantastic Metroidvania, Dandara is well worth the time and investment if you're looking for a great game to play on your phone.
Buy from: Google Play Store
Dead Cells
I've been looking forward to this release since the news first dropped. Dead Cells is one of my favorite indie games to come out in recent years, and it's now available on Android. A brutally challenging roguelike Metroidvania, Dead Cells is an amalgam of several different types of games, and it's glorious.
Dead Cells features permadeath, but don't let that deter you. You'll likely die during your run through increasingly more difficult dungeons, but over time, you'll need to learn your enemies' patterns to best them in crazy combat. The combat itself is varied, and there are tons of different builds to suit every player.
The Android port is excellent with tight controls (though they take some getting used to). Best of all, if you don't like the touch controls, there's controller support. Of course, it's the same experience as on any other platform, and there's not much else to say, but that's a good thing. Dead Cells is worth every penny.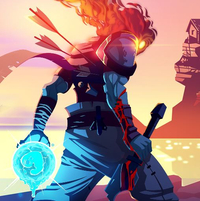 Dead Cells
The amazing Dead Cells has come to Android, and it's awesome. This is one of the best games available on the Play Store right now.
Buy from: Google Play Store
Human: Fall Flat
Sometimes, you just need a little whimsy in your life. Such is the case with Human: Fall Flat, a hilarious physics puzzle platformer. You play as a wobbly humanoid who explores 12 levels filled with challenging puzzles. You can go it alone, with friends, or with strangers.
The draw of Human: Fall Flat is that you can grab just about anything. You can climb anything, throw anything, or carry anything as you move forward in a manner that we'll loosely call "straight." While you may be aiming for the goal, your companions may instead be plotting some nefarious mayhem to sow chaos. Whatever the outcome, it's a really fun time.
Human: Fall Flat is a one-time purchase with no ads or microtransactions. It's wonderfully fun and worth the $5, especially if you join up with others.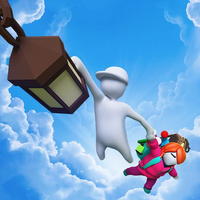 Human: Fall Flat
Enjoy this hilariously fun puzzle platformer. It's got tons of puzzles and wonky physics to keep entertained for quite a while.
Buy from: Google Play Store
LIMBO
If you're looking for a fun yet incredibly creepy platformer, then Limbo is a must. This shadowy game will give you the heebie-jeebies more than once. Limbo is delightfully weird, and if you've played it before, you know exactly what I'm talking about.
The art style alone is worth picking up the game. It's something we've seen other indie games try to replicate, but like other trendsetters, Limbo is in a league of its own. The shadowy and minimalist aesthetic is beautiful and really lends to the otherworldly feel you get from the game (thus the name Limbo).
The story is also minimalistic. You play the role of a nameless boy caught on the edge of hell. Arachnophobes, beware. The boy seeks his lost sister, but the journey is the fun part. Limbo is desolate, with few friendly human characters. You can try out a free demo before you purchase, which I advise doing.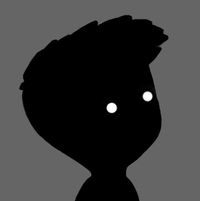 LIMBO
Limbo made a name for itself with its creepy and disturbing atmosphere, notably disturbing arachnophobes. It can be downright horrifying and lonely but it's worth it, even if the ending is polarizing.
Buy from: Google Play Store
Oddmar
Oddmar stands out as one of my absolute favorites in part because it's absolutely gorgeous, from its opening sequence through its beautifully animated levels that show a depth of detail you rarely see in a mobile game. I'm also somewhat biased because I absolutely adore well-crafted indie platformers, but Oddmar still stands out for having a great protagonist and excellent story to tell.
You play as Oddmar, an exiled Viking who never quite lived up to his warrior ancestor who is granted special powers by a magical fairy. The timing is just right, as Oddmar has an opportunity to redeem himself by going on a journey of redemption.
Overall, the level design is pretty linear but never feels stale thanks to the good variety of enemies to bounce off of and the unique obstacles and some quick puzzles to solve to progress. On top of all that, Oddmar also comes across these hallucination-like Valhalla challenges that are mixed into most levels. These challenge you with a quick-scrolling bonus level that adds some really nice gameplay variety.
Touchscreen controls for platforming games are notoriously difficult to get right on mobile, but then a game like Oddmar comes along and shows the industry just how it's done. Everything feels just right, with the left side of the screen controlling your horizontal movement and the right side dedicated to jumping, attacking, ground-pounding, and dash attacks.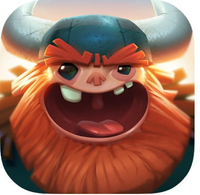 Oddmar
Oddmar is a beautiful game that plays like a living comic book. You can play through the first chapter for free, and then, once you've fallen in love with it, unlock the rest of the game for $5.
Download from: Google Play Store
Super Mombo Quest
Super Mombo Quest is an excellent mobile platformer with Metroidvania elements where you play as the comedically monstrous Mombo; a vaguely semi-humanoid creature that is more tongue than anything else. Mombo doesn't speak, and his blank stare would imply that he perhaps does not even think, but man can he jump. In fact, he can jump, double-jump, wall-climb, smash, and dash, too!
All skills that he now needs to take on the evil Nightmare King, who's villainy ate up Mombo's entire world — not that Mombo seems very perturbed about that. Luckily a deus ex machina from another dimension scooped Mombo up right before disaster struck and thinks that Mambo is the key to saving the universe and defeating the Nightmare King.
How exactly will you do that? By platforming, of course! Levels are short, snappy, and designed to be fast. The goal of most levels is to get a coveted Mombo Combo, which can be accomplished by killing all enemies before you combo meter runs out, or by collecting every crystal in the level. The touch controls are easy to use and responsive, but they can be a tad floaty and unforgiving at times. Playing the game to completion will take most gamers about 4-5 hours; a respectable length for a mobile platformer, to be sure.
Super Mombo Quest is monetized through ads that appear every few levels and a handful of in-app purchases. A one-time IAP of $2.99 will remove ads permanently, while a $3.99 IAP will remove ads, make the game playable offline, and get you a regal skin for Mombo. While I don't love offline mode being paywalled, I can appreciate that the mobile version is free, whereas the PC and console versions are $14.99.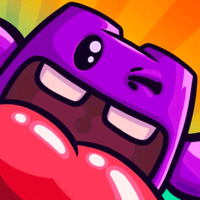 Super Mombo Quest
An excellent platformer with solid controls, fast, satisfying gameplay, and a fun, funny design, Super Mombo Quest is worth a try for any fan of platformers and Metroidvanias out there.
Download from: Google Play Store
Sign up for Black Friday email alerts!
Get the hottest deals available in your inbox plus news, reviews, opinion, analysis and more from the Android Central team.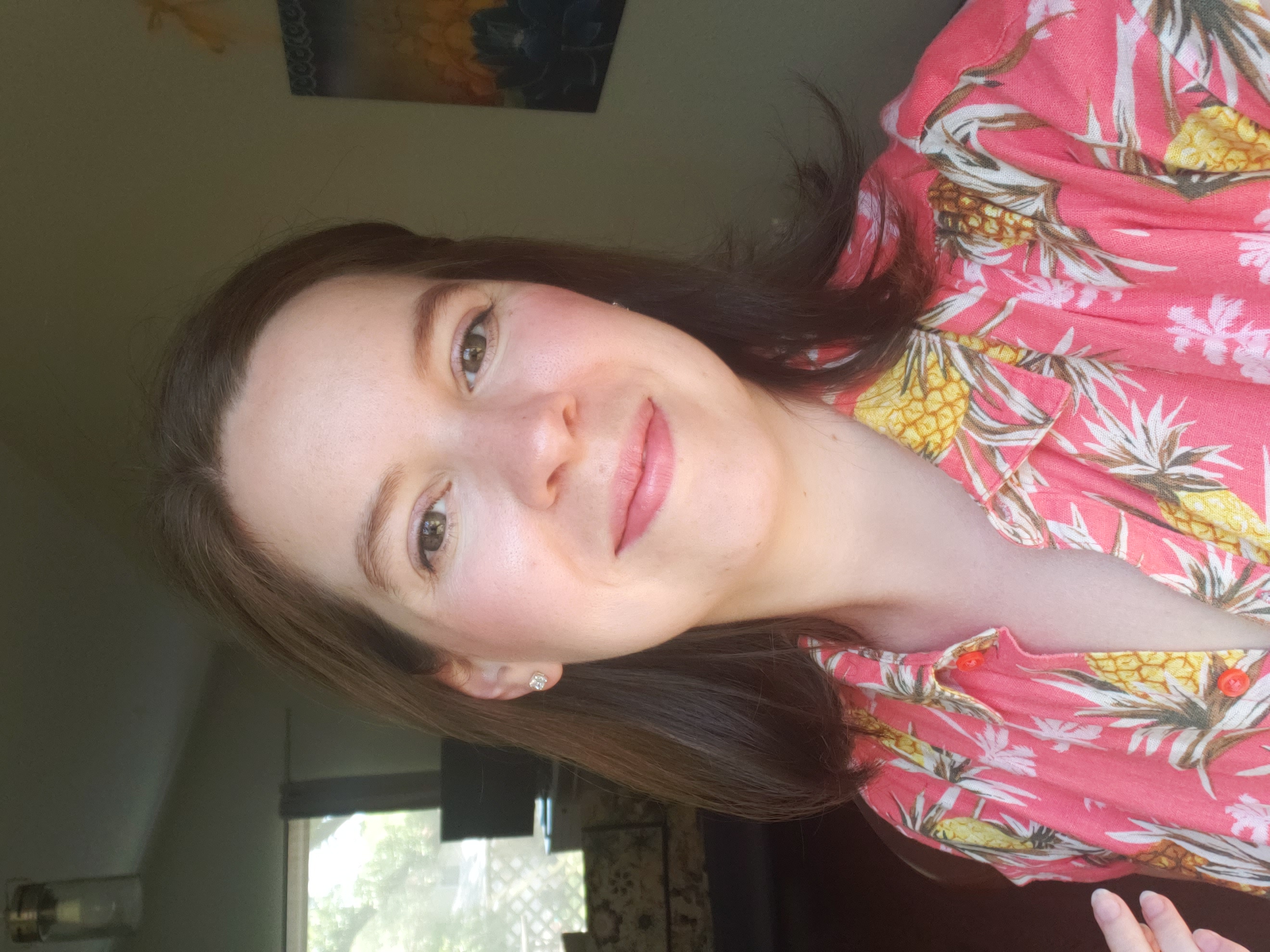 A lifelong gamer, Mogan has had a controller in hand since the PlayStation 1 ruled the world and Neopets seemed eternal. She loves to play new and old games alike, especially if it's something weird and charming. Puzzlers, JRPGs, adventure, and rhythm games are her favorites.