Best Android games 2023
Play your favorite games in your pocket with the best Android games available today.
The Best Racing Games
Racing games are pretty self-explanatory. Drive some kind of vehicle (or character) and beat the computer or other players to the finish line. Simple enough, right? There are some great options in the Play Store since this is another genre that translates well to mobile.
Asphalt 9: Legends
Asphalt, a long-standing mobile racing title, is on its ninth iteration if you can believe it. Considered one of the go-to racing games, Asphalt does a great job pushing modern phones with its repertoire of jaw-dropping hypercars. The ultimate goal is to become a street racing legend, so hopefully, you've got the adrenaline addiction to see yourself through to that end. You'll be limited only by the freemium mechanics at play that encourage you to spend more.
It features gorgeous graphics, awesome driving sequences, and other eye candy. Asphalt 9 is quite the looker, especially if you have a great display on your phone. There are also plenty of cars to choose from, and you can customize them, too! There are races against AI and other players to keep you interested and entertained.
It's also free-to-play, and it contains microtransactions. It's what you'd expect, all told, and no one should be surprised. Still, Asphalt 9 is fine in bursts.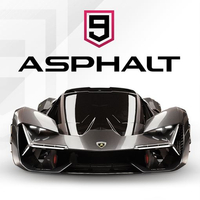 Asphalt 9: Legends
Experience high-octane action as you race the streets with your choice of car. Get ready for an intense thrill ride.
Download from: Google Play Store
GRID Autosport
Taking things a bit further than Asphalt 9 is GRID Autosport. A console port was done by the fantastic folks at Feral Interactive (well known in the Linux gaming community), Grid features jaw-dropping graphics, intense driving gameplay, and amazing thrills.
A high entry cost, perhaps, but it's a buy-once and-done deal. You even get all of the DLCs included. For your $10, you'll have access to 100 cars and 100 maps with multiple control and difficulty options to suit your play style. It's a graphically intense game, and Feral only supports a few phones. If it's not available to you in the Play Store, your phone probably can't handle it.
Grid is meant for racing game enthusiasts, especially those tired of the freemium tactics, like those you'd find in Asphalt 9. There's something to be said for a high initial price tag.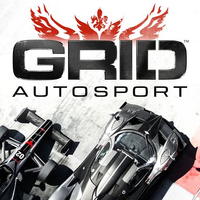 GRID Autosport
Check out this mobile port of a AAA console racing game and be amazed. Not only is it beautiful, but it packs in a ton of value for $10. Race to your heart's content.
Buy from: Google Play Store
Mario Kart Tour
No list of racing games would be complete without Mario Kart Tour, for better or for worse. A household name when it comes to racing games, Mario Kart is the long-standing king of the genre. When it finally came to mobile not too long ago, there was much joy. Some of Nintendo's mobile practices later soured that, but that's for another time.
There's not too much to say about Tour other than it's Mario Kart. Race with your favorite character in maps inspired by real-world cities and earn new drivers, karts, and badges. It is free-to-play with microtransactions, though.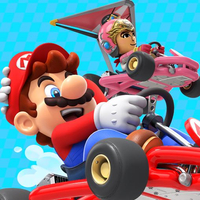 Mario Kart Tour
Mario Kart Tour is the mobile version of the venerable, long-standing racing franchise. It's more of what you would expect with mobile monetization thrown in for good measure.
Download from: Google Play Store
Riptide GP: Renegade
Say you like racing games, but cars and cartoon characters aren't your thing. Then maybe you'll find Riptide GP: Renegade to your liking. Where it differs from other racing games is that you're on futuristic, high-speed hydro jets. Instead of a road or something similar, the waterways are your track. Sign me up.
In Renegade, you've been ousted from the Riptide GP league and instead have to make your living illegally racing. Power through city waterways, flooded ruins, and more, all while avoiding cops. You'll unlock new vehicles the longer you play, plus new customization options. Take on fun bosses and build your crew.
There are also online eight-man multiplayer races for you to put your skills to the test. You can engage in leaderboard activities, too, and even local split-screen. It's a lot of game for $3, and it's great for all fans of racing games.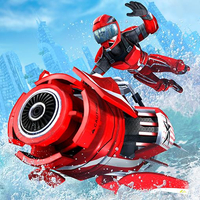 Riptide GP: Renegade
Experience the fun of illicit water racing with Riptide GP: Renegade. Go rogue and make your own career, or go online to race others.
Buy from: Google Play Store
Sonic Forces
I'm a bit biased here, but I grew up with Sonic the Hedgehog. So when I saw Sonic Forces, I was immediately intrigued. While I never quite got into Team Sonic Racing or Sonic & Sega All-Stars Racing, I was interested in Forces because it takes the anthropomorphized animals out of go-karts and onto their own two feet.
While it's ridiculous to see Big the Cat keep up with Shadow, it's still a fun game that lets you play your favorite character (once you unlock them) and race other people. There's more to it than just racing, though. Much like you'd find in Mario Kart, you can offset your opponents with traps, dodge the ones they leave for you, all while you try to make it to the finish line first.
The whole cast of characters is here, but most have to be unlocked first. This is where I tell you that the game is free-to-play, but features microtransactions to unlock new characters and abilities. It's sad to see Sonic monetized like this, but I enjoy the core gameplay.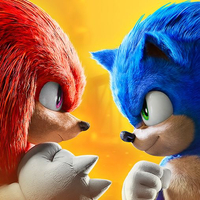 Sonic Forces
Sonic and friends come to mobile again, this time to duke it out in a contest of speed. Do your best to derail your opponents because they'll be doing the same to you.
Download from: Google Play Store
Get the Android Central Newsletter
Instant access to breaking news, the hottest reviews, great deals and helpful tips.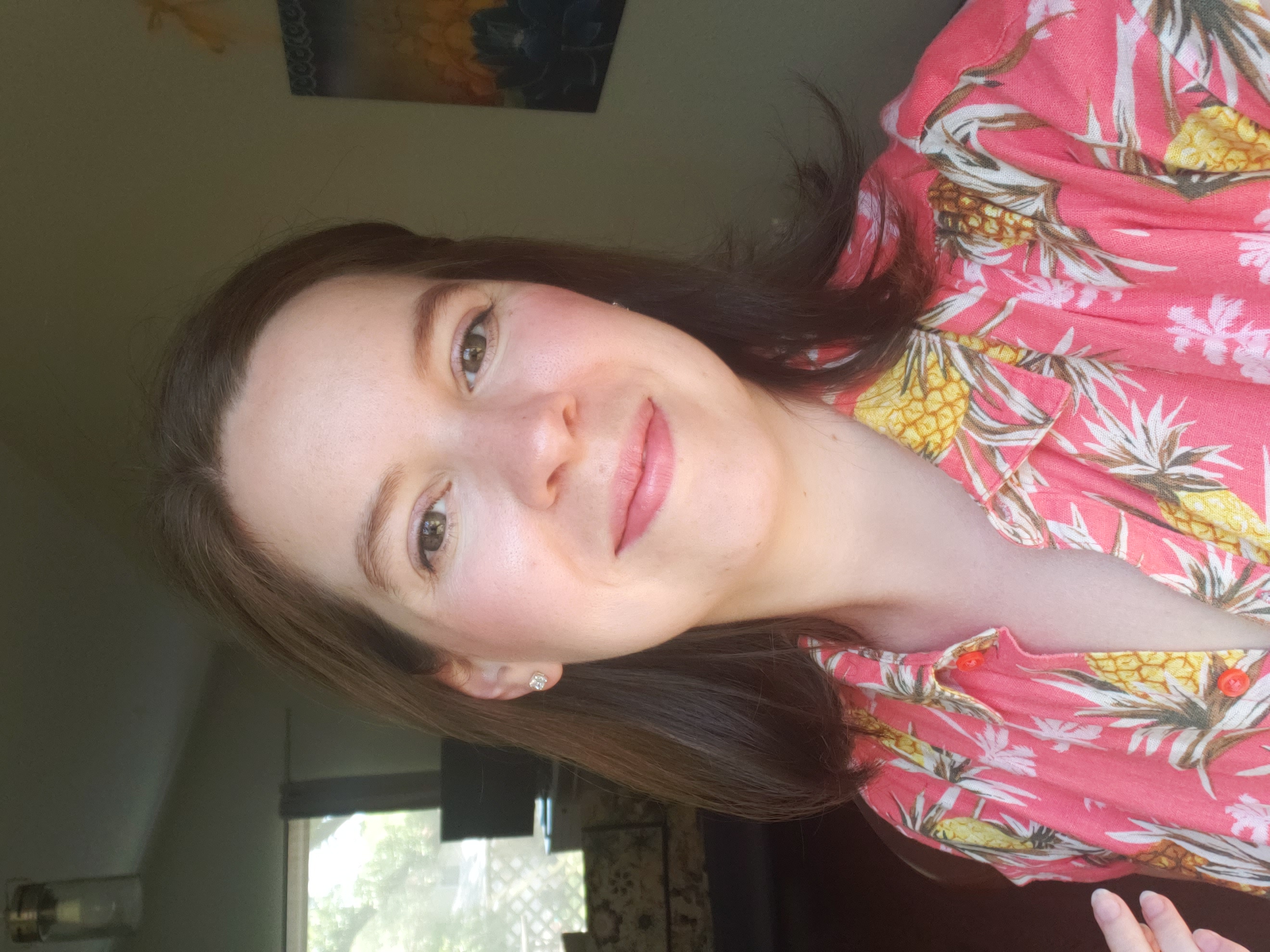 A lifelong gamer, Mogan has had a controller in hand since the PlayStation 1 ruled the world and Neopets seemed eternal. She loves to play new and old games alike, especially if it's something weird and charming. Puzzlers, JRPGs, adventure, and rhythm games are her favorites.