Best Meta Quest 2 and Quest 3 games 2023
From shooters to multiplayer, family-friendly to horror, we rounded up the best Quest games in every category.
The Best Sports VR Games
Some sports-themed games in VR might be exercise-focused — like Creed with its Endurance Update — while others are created purely to recreate a specific experience in VR. These games are all designed to focus on the experience rather than delivering the intensity that some sports can. Don't be fooled, though; even though these games may not focus on intensity, that doesn't mean you can't get a good workout from a few. Play these by yourself or with friends!
Echo VR
Zero gravity conditions make for the perfect VR sport
Have you ever read the novel Ender's Game (or, God forbid, seen the movie)? Remember how zero-g combat worked? That's Echo VR, just without the guns. Echo VR is a free-to-play zero-gravity sports game where players must make their way from one end of the arena to the other trying to toss a disc into the goal on the other end. Like any good sports title, the opposing team is there to make sure you never score (with a well-landed punch, in some cases). Players will find themselves floating around an arena littered with floating cubes to grab, flinging themselves around and zooming toward the goal with wrist-mounted boosters.
Echo VR is built upon the same zero-gravity tech found in Lone Echo, the acclaimed Oculus Rift game that has you roaming an advanced mining facility in the rings of Saturn. The developers' love for all things zero-gravity nailed them a special spot in Meta's first-party Oculus VR development studios, and that pedigree continues in some of the most authentic gameplay you'll experience in VR. After all, how many times are you going to get the chance to play in space? This might be your best shot.
Echo VR is free to play but rewards players who pay for its seasonal Echo Passes. Echo VR Season 1 was an incredibly rewarding experience full of cool unlockable content and fun, strategic matches against tough opponents. The game has since seen over half a dozen seasons with more customizations, boosts, and heraldry. Each season lasts a few months and will feature unique items to unlock that can't be had any other way. Since this is a free-to-play title, Echo Pass offers ways for players to purchase additional content to customize their in-game avatars. Don't worry, though. This isn't a pay-to-play thing. —Nick Sutrich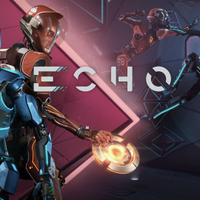 Echo VR
There's nothing quite like floating in zero-gravity. Add combat and an incredible sports concept to the mix, and you have the ultimate multiplayer title.
Buy from: Oculus
Eleven Table Tennis
It's seriously real table tennis
Eleven is VR table tennis for table tennis enthusiasts. That doesn't mean amateurs like myself won't have fun, though — quite the contrary, actually — as the game truly feels like a realistic representation of the actual sport. Since a paddle weighs pretty close to the same amount as an Oculus Touch controller, and a ping pong ball ways basically nothing, the vibrations from the controller felt when the ball hits the paddle feel real.
If that weren't enough, the ball moves and bounces in a way that feels wholly authentic and realistic. Despite the realism, some players might find that they need to adjust the bounciness, spin, or even the throw coefficient to fit their own personal style of play better. It's these bits of customization, complete with the realism of regular play, that makes Eleven Table Tennis stand out from the pack.
Once you've faced off against the best AI in the game — opponents that don't feel robotic or cheap in any way — you can hop online and play against your friends or random players. Just watch out, though, because even professional table tennis players agree this is the real deal, so you might just run into one of them in your online forays. Try playing it at 120Hz for an ultra-smooth, ultra-realistic feel! —Nick Sutrich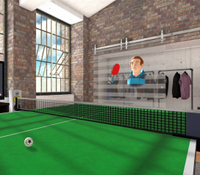 Eleven Table Tennis
Eleven Table Tennis is the most realistic way to play table tennis in VR. Authentic physics, weight, and solid single and multiplayer round this out as the best of the best.
Buy from: Oculus
GOLF+
The ultimate Golf game, no matter what kind of golf you like.
In recent months, GOLF+ has added a ton of world-famous courses, including Pebble Beach, Pinehurst No. 2, and Valhalla, which will let you feel like a real professional taking on tough holes. And If that isn't enough, the Pro Putt minigolf course lets players take to a full putting course — complete with sand traps and other obstacles — to take their putting game to the next level. But what if you're not a fan of traditional golf? That's where the Topgolf portion of the game comes in.
If you've ever been to a real-world Topgolf location, you know how much fun it can be. Grab a drink, take a seat, and shoot for the best score with friends or family and have a great night out. But what if you don't have a location near you or don't have anyone close by to play with? The Quest version of Topgolf, now renamed GOLF+, is an incredible recreation of the experience, complete with perfect 8-player multiplayer functionality and even some great hats to wear during the experience.
Just like real-world Topgolf, you'll be hitting golf balls toward a uniquely shaped target that surrounds a traditional golf pin. Play for the best score, or shoot further out to see if you can nail some huge points while still getting close to the pin. Is the experience more about playing golf or hanging out with friends? There's even a YouTube player so that you can goof around between rounds! —Nick Sutrich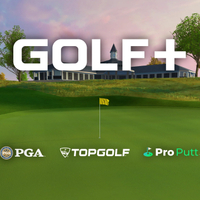 Golf+
Hit golfballs toward giant targets with friends and see who can get the best score, or take it to full putting courses and master the green.
Buy from: Oculus
NFL Pro Era
Time to see if you have what it takes as a pro quarterback
After the initial wave of "easy" sports VR games like table tennis or golf, we haven't seen many of the biggest sports come to virtual reality. So it was both exciting and surprising to see NFL Pro Era show up as a way for football fans to step onto the field and see for themselves how difficult (or easy) QBing is when you're on the ground instead of looking from above.
Developed in collaboration with former NFL pros, NFL Pro Era is a pretty well polished experience with lots of attention to detail, including accurate touch controls, lovingly recreated NFL stadiums, lots of practice and minigame modes, and plenty of award incentives to improve. On the other hand, the game has had its fair share of glitches, and the gameplay isn't as in-depth as you'd get in Madden, with some of the experience being more on-rails.
Still, this is an awarding experience for any football fan looking to take their team to victory in a more "realistic" gameplay setting than a typical video game. —Michael Hicks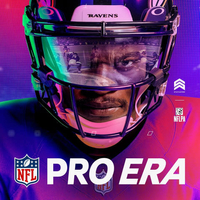 NFL Pro Era
Strap on your helmet and get yourself psyched up as you take to the field as your favorite team's quarterback in the first, fully licensed NFL football game for the Oculus Quest 2.
Buy on: Oculus
Nock
Rocket League in VR with bows instead of cars
I've spent years playing Rocket League casually with my partner, and the moment I saw the Nock trailer above, I had a gut feeling developer Normal had a winner on its hands. Turns out that feeling was right: Nock is a fantastic experience that could just as easily fit in the Exercise and Sports categories; be prepared to work yourself into a sweat and rely on teamwork and strategy to win the day.
Nock has a straightforward premise — shoot the ball into the opponent's goal while defending your own — but you'll need to master more than just aiming at a moving target while moving yourself. You'll also need to master movement through the arena and up walls, which can get tiring, as well as figure out how to properly deploy and orient block arrows.
With a ton of replay value for the low price, Nock is undoubtedly one of the best Oculus Quest games of 2022. —Michael Hicks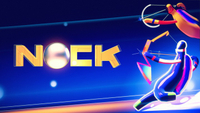 Nock
Put good use to your archery skills and put your body on the line to block shots and score goals by any means necessary. Start off taking on bots and playing casually with friends, then get ready to challenge a dedicated community of competitive archers.
Buy from: Oculus
Real VR Fishing
A relaxing trip without the long commute
Who wants to wake up before the crack of dawn just to drive somewhere and sit for hours at a time? Not me, that's for sure. While fishing is supposed to be a relaxing way to spend your time, it's hard to think of something less relaxing than getting out of your bed at 4 a.m. on a weekend. That's part of why Real VR Fishing is so darn good. It replicates that feeling of relaxation in environments that look incredibly real. You just won't be able to eat what you catch after you're done.
Real VR Fishing ranks among the most consistently updated games you'll find on the platform. Aside from being one of the very first games to receive big graphics upgrades on the Quest 2 when it launched, the developers have regularly updated it with new areas, new fish, new clothes to wear in the game, and all sorts of other goodies to earn while fishing.
It's also got a really fascinating in-game "tablet" of sorts that lets you browse the web, watch youtube, or even just listen to music on your favorite streaming service while you play. The multiplayer mode means you can hang with your best buds, even if they're far away, and have a great, relaxing fishing session at any time. —Nick Sutrich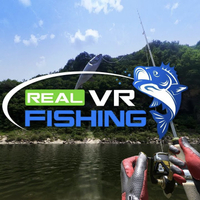 Real VR Fishing
Fish by yourself or with friends in stunningly gorgeous locations, all without having to leave your couch.
Buy from: Oculus
Walkabout Mini Golf
Fantastical mini golf courses like you imagined in your dreams
Mini golf is all about fantastical themes, crazy course designs, and a whole lot of bantering. You'll find all of these things in Walkabout Mini Golf, the mini-golf game from mini-golf enthusiasts. Half a dozen courses can be played through by you and up to four other friends, or just jump on an online quick game if you've only got a few minutes to spare.
Realistic physics make these wholly unrealistic courses even more fun than you might imagine, and challenging your friends only gets crazier when you unlock night mode. Along the way, you can over 100 missing balls to add to your collection, solve puzzles and find treasure. You can even play mini-golf in space!
Coolest of all, Walkabout Mini Golf has begun to add special courses to freshen the gameplay, including a Myst course with puzzles to solve and a Labyrinth course based on the classic film, among several other courses with high-profile names that you'll surely recognize. There's nothing mini about this experience! —Nick Sutrich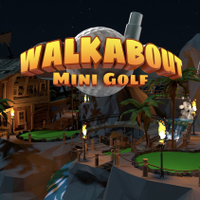 Walkabout Mini Golf
Walkabout Mini Golf lets you and four other friends experience challenging, fantastical mini-golf courses during the day or at night.
Buy from: Oculus
Get the Android Central Newsletter
Instant access to breaking news, the hottest reviews, great deals and helpful tips.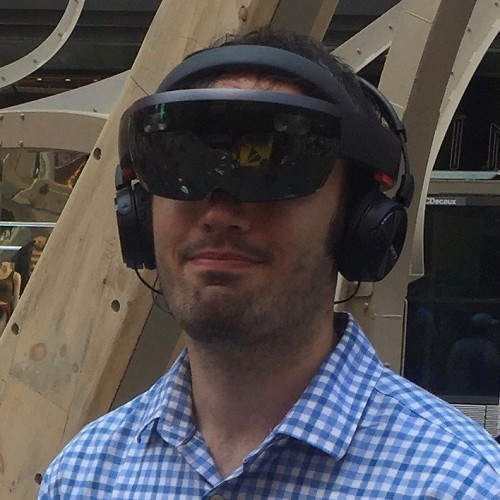 Senior Editor, VR/AR and fitness
Michael spent years freelancing on every tech topic under the sun before settling down on the real exciting stuff: virtual reality, fitness wearables, gaming, and how tech intersects with our world. He's a semi-reformed Apple-to-Android user who loves running, D&D, and Star Wars. Find him on Twitter at @Michael_L_Hicks.