Best Meta Quest 2 and Quest 3 games 2023
From shooters to multiplayer, family-friendly to horror, we rounded up the best Quest games in every category.
The Best Music and Rhythm VR Games
Music and rhythm VR games are probably the best for both virtual beginners and VR experts. They're often bright, flashy games with catchy music and simple gameplay. You often just have to point or swipe your controllers at bright objects flying towards you quickly and accurately. As you improve your personal rhythm and up the difficulty, you'll slowly get more and more of a tough workout while you're distracted by the fun time you're having! Here are the best music and rhythm VR games for the Oculus Quest 2.
Audica
Giving target practice a whole new name (and a theme song)
When Audica was first announced in early 2019, my first thought was, "Sweet! Beat Saber with guns!" Turns out, that's not a really accurate description, as it stands wholly on its own as a game that defines the "rhythm shooter" genre. After all, developer Harmonix is responsible for creating Guitar Hero, Rock Band, Dance Central, and many more music games.
So what makes Audica so good? Think of it as the ultimate target practice game, but one where the targets appear to the beat of dozens of killer songs. Watching the trailer above will give you a cursory glance at just how badass playing Audica will make you feel. That's particularly true of the hardest two difficulty levels, which will challenge not just your speed and your aim, but also your rhythm and your ability to multitask like never before.
The one downside is that Audica hasn't gotten any new official songs in a long time. Luckily, it's similar enough to Osu!, a rhythm game on PC, that somebody made a mod that converts Osu songs to Audica with no need to modify anything. —Nick Sutrich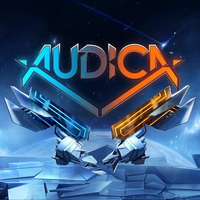 Audica
Audica's pumping soundtrack will get your pulse pounding while you shoot targets to the beat, all while feeling like the most badass gunslinger ever.
Buy from: Oculus
Beat Saber
It's a VR icon for a reason
Beat Saber hardly needs an introduction. It's become a pop culture icon the way no other VR game can even claim, boasting over $100 million in sales on the Quest alone and adding dozens of DLC packs from the likes of Imagine Dragons, BTS, Skrillex, Lady Gaga, Billie Eilish, Lizzo, and The Weeknd. It added a multiplayer mode in 2021 and a new block type in early 2022, so it's clear the developers aren't coasting on their amazing success.
The addictive block-slicing gameplay will have you coming back again and again until you, quite literally, can't move your arms. There's even a way to add custom songs to Beat Saber if you're willing to do a little bit of legwork — something that will pay off when you've all of a sudden unlocked the path to thousands upon thousands of new songs for the game. Even if you stick to the standard songs, you'll want some Beat Saber accessories to get the best experience out of the game.
I remember the first time I saw the original Beat Saber trailer over three years ago. Holding lightsabers laser swords and slicing blocks to the beat of a song, all in VR? Talk about a dream come true. Little did I know what simply looked like a ton of fun would become the defining reason that so many people would jump into VR. Beat Saber is for anyone and everyone, with skill levels and songs to please all sorts. If this one isn't already in your library, fix that mistake this instant. —Nick Sutrich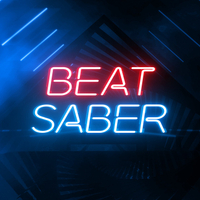 Beat Saber
Beat Saber is one of the most iconic music games of all time and one of the best ways to get an incredible workout at home in VR.
Buy from: Oculus
Pistol Whip
For all the John Wicks out there
From the moment the first trailer dropped for Pistol Whip, I was fully on board. John Wick in VR? What's not to love about that?
It's a simple concept, really: pull the trigger in time to the beat. Of course, problems arise when the bad guys shoot back, and pillars block your way, so the game fast becomes an aerobic exercise of side lunges, squats, and other shenanigans as you fight to stay alive. When you first start playing, the rhythm part of the game is hard to get into, but as you get used to the enemies' movement, you will start to hit some big scores.
Since launch, we've seen two new campaign expansions: the futuristic Pistol Whip 2089 and the Old West Pistol Whip: Smoke and Thunder. Both are rather short story-wise but add new guns and varied challenges. The new Styles mode adds a massive amount of variety with challenging modifiers to old missions, like beating all the enemies without guns. Most recently, the Encore update added new modifiers and songs, along with a multiplayer Party Mode for competing with friends' scores under specific conditions.
All in all, Pistol Whip is a fantastic game that truly shines on the Oculus Quest 2. The freedom to duck and weave without the constant concern for wires is very freeing, and the art style suits the power limitations of the Quest perfectly. I never feel sick playing, and there is never any frame rate slowdown, no matter how hectic it gets. If I could only play one game on the Quest 2 for the rest of time, it would be Pistol Whip. —James Bricknell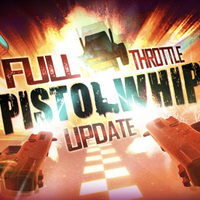 Pistol Whip
In this rhythmic shooter, you shoot, dodge, and dance your way through levels while feeling like you're in an action movie.
Buy from: Oculus
Smash Drums
Air guitar? Nah, it's all about air drums now
To say that Guitar Hero is one of the most influential game series of all time would be a massive understatement. And there's a reason that Guitar Hero was such a pop culture juggernaut for so many years — playing covers of classic rock songs with fake plastic instruments is just plain fun!
Guitar Hero and other games like it might be gone (for now, at least) but there are plenty of VR games to fill the gap. The one that most successfully captures that totally radical rockin' vibe of Guitar Hero is, without a doubt, Smash Drums.
VR means not having to buy and store those expensive plastic controllers, and there are ton of fun visual effects as you drum your way through tunes. Guitar Hero might've tested the dexterity of your fingers but Smash Drums will have you testing your ability to multitask as you jam on your drum kit. It's a blast! - Nick Ransbottom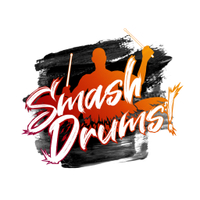 Smash Drums
For anyone missing their Guitar Hero and Rock Band days of yore, Smash Drums is a great VR alternative. Air drumming to killer tunes is always a good time.
Buy from: Quest Store
Rez Infinite
A 20-year-old game that turned out to be perfect for VR
Android Central's team has been a fan of this game for so long that our original Rez Infinite review was for the Google Daydream. Originally a 2001 Dreamcast game, this game has been refreshed for new consoles repeatedly before finding its true calling in VR. This port reuses the same five levels from the original with updated graphics while adding a new Area X level that lets you freely explore the world, built specifically for VR.
This musical rail shooter is more of a relaxing, atmospheric game than most of our other rhythm picks, but that doesn't make experiencing it any less powerful. Over the course of a few hours, the electronic soundtrack gets increasingly intense, and the screen gets filled with color and explosions as you shoot more and more enemies — with the music reacting to your shots.
Launching on the same day as the Quest 2 itself, Rez Infinite takes full advantage of the headset's power and looks marvelous despite being an "old" game. Just make sure you understand this game isn't like Beat Saber and its imitators: It's a transformative VR experience that will last you a few hours in the main campaign, plus more time in Area X, but it doesn't necessarily have replay value. —Michael Hicks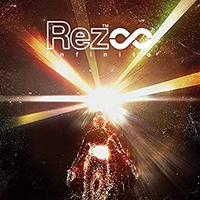 Rez Infinite
You're a hacker diving into cyberspace to fight off viruses and wake up a superpowered AI, Eden, to help an overpopulated world survive. Plot aside, you're there to drift through space and experience incredible sights and sounds.
Buy from: Oculus
Synth Riders
Beat Saber's rhythm rival gives you a different kind of workout
You can't help but compare Synth Riders to Beat Saber. Both games have you swipe the Touch controllers at colorful objects to the beat of a large original soundtrack, plus new DLC packs from famous bands. Each song has different difficulty levels, so you can challenge yourself once you master the basics. You must not only move your controllers to the right spots, but also move your whole body to dodge obstacles, giving yourself a whole-body workout.
Don't think of Synth Riders as just a Beat Saber clone. BS is all about swiping your controllers like sabers, faster and faster on harder difficulties. Synth Riders' gameplay is more of a dance, with the game guiding your arms into constant circular motions that make you bob, weave, and turn in circles. It lets you get into a more natural rhythm and lose yourself in the music instead of violently slicing to the beat.
Synth Riders has a dedicated community, thanks in part to its cross-platform multiplayer and its active dev team. You can regularly find other people to compete against in real-time for different songs or join the weekly Saturday Synth Fever dance party. Where other Quest 2 games feel like their devs have already moved on to other things, Synth Riders is one you can count on to get constant improvements and new songs. —Michael Hicks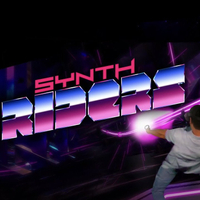 Synth Riders
Get ready to sweat and have fun doing it. Synth Riders is one of our favorites across different genres and is great for staying active while stuck indoors.
Buy from: Oculus
Unplugged
Giving a whole new meaning to air guitar
As someone who's owned several Guitar Hero games and plastic accessories over the years, I've waited impatiently for a game that would recapture the magic. That game is Unplugged, which takes the colorful-buttons-as-strings concept and uses hand tracking instead of a controller to simulate guitar playing.
The issue with inside-out VR cameras for hand tracking is that these cameras don't have a great angle for seeing what your hands are doing when they're facing away from you. But Unplugged works well because your fingers mirror the grip around a guitar neck, making them easily visible directly in front of the Quest.
Lower difficulties let you get a handle on the controls but don't really match the music. But as you advance to higher levels and learn how to properly hold your fret hand and master cords, you'll feel like you're truly playing along to your classic rock favorites like Free Bird, The Kids Aren't Alright, Spirit in the Sky, and Say It Ain't So. And post-launch DLC added artists like Muse, Slayer, Rob Zombie, and Pantera to the mix.
It's not the kind of rhythm game most VR gamers would be into, but it's the kind of rhythm game that old-time gamers will love.—Michael Hicks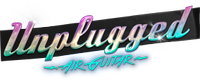 Unplugged
Play real notes on your fake guitar, with tons of licensed songs that'll get your fingers shredding and your pulse pounding in VR.
Buy from: Oculus
Sign up for Black Friday email alerts!
Get the hottest deals available in your inbox plus news, reviews, opinion, analysis and more from the Android Central team.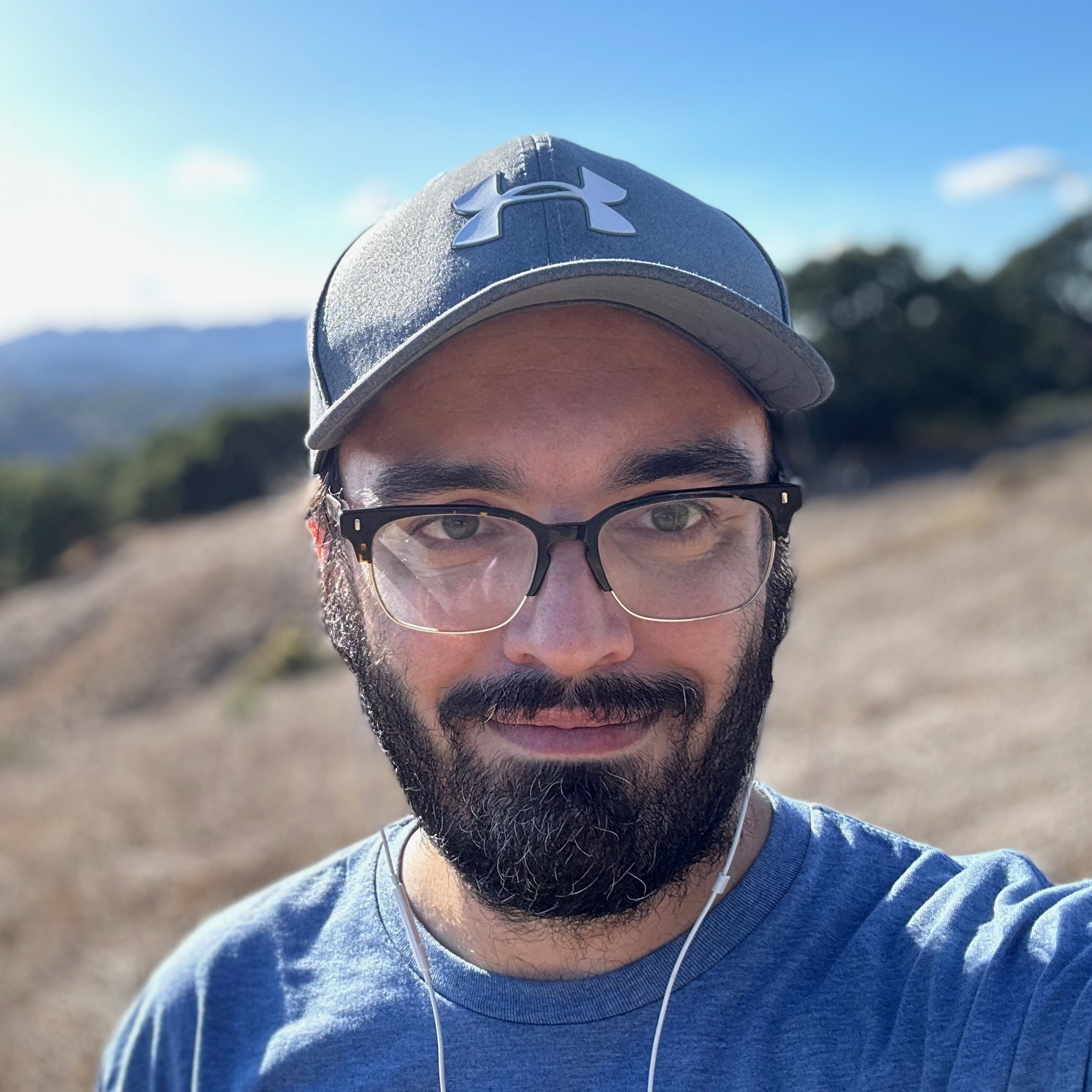 Senior Editor, VR/AR and fitness
Michael is Android Central's resident expert on fitness tech and wearables, with an enthusiast's love of VR tech on the side. After years freelancing for Techradar, Wareable, Windows Central, Digital Trends, and other sites on a variety of tech topics, AC has given him the chance to really dive into the topics he's passionate about. He's also a semi-reformed Apple-to-Android user who loves D&D, Star Wars, and Lord of the Rings.
For wearables, Michael has tested dozens of smartwatches from Garmin, Fitbit, Samsung, Apple, COROS, Polar, Amazfit, and other brands, and will always focus on recommending the best product over the best brand. He's also completed marathons like NYC, SF, Marine Corps, Big Sur, and California International — though he's still trying to break that 4-hour barrier.