Best Meta Quest 2 and Quest 3 games 2023
From shooters to multiplayer, family-friendly to horror, we rounded up the best Quest games in every category.
The Best VR Exercise Games
According to the Virtual Reality Institute of Health and Exercise, Beat Saber players have burned billions of calories since the game launched, probably without even noticing. VR games have a real scientific advantage to exercise because the total visual distraction and spatial audio combine to keep your mind too occupied to notice how hard it's working. Any random VR game can get you sweating, but these are the best Quest 2 exercise games for people that want to stay fit without stepping outdoors.
Creed: Rise to Glory
Super Punch Out meets Rocky in VR
Creed: Rise to Glory strikes the sweet spot between the more realistic Thrill of the Fight and the cartoonish Knockout League. As the eponymous boxing phenom played by Michael B. Jordan, you'll enjoy a short campaign where you take on opponents with different skill sets and techniques as you rise to the top. The campaign is relatively short at just a few hours of hard-punching, but you can follow it up with freeplay bouts or PvP matches against online opponents.
We tested our original Creed: Rise to Glory review on the PSVR and Oculus Rift, but the core mechanics that we loved remain unchanged for the portable version. You're guided by Rocky Balboa himself as you learn boxing techniques and wear out your arms on a punching bag, then step into the ring. Unlike games where you just swipe your controllers wildly, this game has a stamina meter that will tire out your character if you throw too many punches — so you need to be strategic. Don't worry. You'll still be incredibly sore after a few matches.
Though we wish the story mode were much longer, it at least succeeds in making you feel like a bonafide boxing star. And when it comes to fighting online opponents, you can choose or play against Rocky franchise boxers like young Balboa, Apollo Creed, and Ivan Drago. These cameos make your fights feel more dramatic like you've stepped into the classic films. —Michael Hicks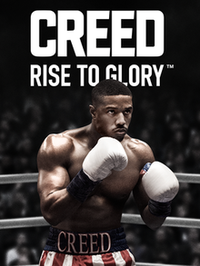 Creed: Rise to Glory
A prequel to the film Creed II, Rise to Glory helps makes you feel like a true boxing champion. At least, until you play online, where you'll face off against skilled opponents that will break you unless you improve your fitness and reflexes.
Buy from: Oculus
Dance Central
Come for the licensed soundtrack, stay for the multiplayer
Dance Central is a music rhythm series originally designed for the Kinect, but it achieved a second life on the Quest. It can only track your head and hands instead of your entire body, but at least the tracking for those body parts is much more accurate than it used to be. After you design your personal dancing avatar, you dive into nightclubs and try to match your body to the character's choreography in front of you. As someone with very little dancing skill, I found this intimidating at first, but I eventually forgot myself and managed to have a good time.
The game has 32 licensed songs, a couple of which are older rock songs but mostly come from modern artists and bands like Lady Gaga, Bruno Mars, and more from various genres. Each song has two difficulty levels and different dance routines, so you can replay songs to master your moves without it feeling too repetitive. The big disappointment is that this game has only had one six-song DLC since launch and isn't likely to get any more updates. You can't add custom songs, either, though modding custom dance routines wouldn't be easy.
Dance Central can be perfectly fun as a solitary experience. But if you're friends with other Quest 2 headset owners, you can enter a personal dance lounge with chat functions and multiplayer dance modes. You'll all groove to match the avatar on stage and watch each others' scores in real-time, competing to see who is the best or just having casual fun. —Michael Hicks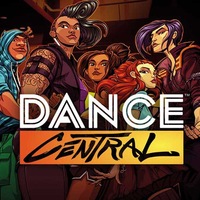 Dance Central
Made by the creators of Rock Band and Guitar Hero, Dance Central follows a long tradition of games that convert your favorite music into addictive gameplay. Master some new moves and burn some calories while you're doing it — you'll be having too much fun to notice.
Buy from: Oculus
FitXR
Boxing and dancing workouts combined into one app
FitXR (the developers) took its former game BoxVR — a challenging boxing workout simulator that we loved — and turned it into FitXR, adding dance workouts and more detailed workout metrics for a more complete app experience. So whether you prefer straightforward punching and weaving or a more natural rhythm experience, FitXR will absolutely get you sweating.
In our FitXR for Oculus Quest 2 review, we had tons of praise for the game's "immersive, futuristic, psychedelic experience"; the mix of motivational rock, dance, hip-hop, and electronic music that'll keep you in the zone; and the detailed statistics. Just keep in mind that if you want to actually track burned calories, invest in one of the best fitness trackers since the in-game calorie counter generally overestimates how many calories you actually burn per workout.
In exchange for a monthly subscription, you get access to fresh daily workouts and new licensed music. Along with boxing and dancing, FitXR added new features like a HIIT Studio, simultaneous "multiplayer" workouts, and a training mode to justify the subscription. For new subscribers, this offers good content for a smaller monthly fee than Supernatural. For those who bought the $30 game and $10 DLC before everything switched to a subscription, you can still access purchased content and received a free 90-day sub-trial. But many still found this change frustrating.
A dedicated workout app that's simultaneously fun and good for your body, FitXR is worth subscribing to if you're serious about indoor fitness. —Michael Hicks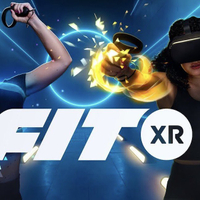 FitXR
Strike at colorful boxing targets, then work on your full-body dance routines and move your body in time to match the virtual trainer. Challenge other players' scores, and challenge yourself to get fit!
Buy from: Oculus
Racket: Nx
The best sports game for effortless exercise
For me, dedicated workout or boxing apps can sometimes feel too much like work. Even putting on the Quest 2 can feel like a time commitment. If you're like me, you should find an active sports app that prioritizes fun, with burned calories and sweat as a neat side effect.
In Racket: Nx, you stand in the center of a giant dome and use your racket to bounce a ball against different hexagonal tiles, some of which give you extra points when you hit them. You can ricochet balls across multiple hexes for combo scores if you aim properly, but until you master the controls (or if it's a younger kid playing), you can just have fun hitting the ball over and over and watching the resulting light show. You don't need to be as accurate as in something like a table tennis VR game, and in fact, this is the rare game that'll have you spinning in full circles as you track the ball until you fully lose track of your real-world surroundings.
The main gameplay is single-player, with a campaign and endless mode, but you can also play co-op or versus modes with other Oculus players. While I love the original soundtrack, I also appreciate the option to add my own custom music, which makes me want to spend more time swinging my racket and enjoying my favorite playlists. Simple but endlessly replayable with very accurate controls, Racket: Nx is a must-buy whether you care about VR exercise or not. —Michael Hicks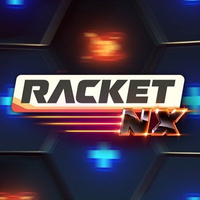 Racket: Nx
Everything around you is your virtual tennis court. You'll need to swing your Touch remote with force and accuracy to get the best scores and challenge other Racketers in multiplayer matches.
Buy from: Oculus
Supernatural
The biggest question most people have (once they realize Supernatural isn't a horror game) is if Supernatural VR is worth the subscription cost? After you finish the 30-day free trial, the game costs $19/month or $179/year, which will be an immediate turn-off for plenty of Quest 2 owners. That's essentially the cost of a cheap gym membership!
What are you paying for? For starters, you get access to actual coaches that give you tips and encouragement during new, daily workouts, whereas most VR exercise apps rely on tracking software alone to encourage hard work. You can find different workouts meant to target specific body parts. Instead of original electronica soundtracks that never change, you'll listen to new licensed music. The gameplay is extremely similar to Beat Saber, but the app tracks specific metrics, like the force and extension of your arm thrusts or the depth of your squats, as a way to track your progress. And you can connect your fitness tracker, so your heart rate is associated with the workout.
If you're serious about your health and have enough space in your home to stretch out and strike the air without hitting something, seriously consider starting a free trial. The Supernatural app lets you pair a fitness tracker to your Quest 2, so you see exactly how many calories you've burned. 30 free days will be enough to decide if you like VR fitness and have the willpower to stick with it. —Michael Hicks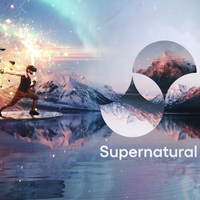 Supernatural
If Beat Saber's workout is a bit too casual for you, Supernatural has similar mechanics but with a greater focus on total-body exercise instead of rhythm and pure arm-swiping. Get daily coaching that'll keep you pumped for your virtual gym workout.
Buy from: Oculus
Sign up for Black Friday email alerts!
Get the hottest deals available in your inbox plus news, reviews, opinion, analysis and more from the Android Central team.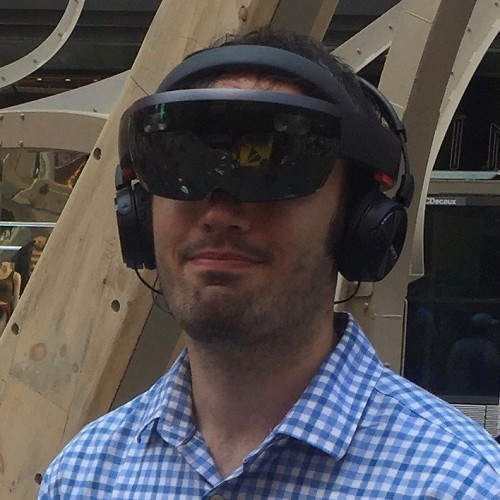 Senior Editor, VR/AR and fitness
Michael spent years freelancing on every tech topic under the sun before settling down on the real exciting stuff: virtual reality, fitness wearables, gaming, and how tech intersects with our world. He's a semi-reformed Apple-to-Android user who loves running, D&D, and Star Wars. Find him on Twitter at @Michael_L_Hicks.