The Anker PowerCore Fusion 10000 2-in-1 wall and portable charger is down to only $29.99 at B&H. Considering it has retail price of $100, this is a huge saving. While we have seen some price drops on the smaller 5000mAh version, this larger option offers twice the internal battery capacity for not much more in terms of price and is also USB-C enabled for your newer devices. This B&H deal is part of its one-day DealZone promotion so is set to expire at the end of the day.
Two in one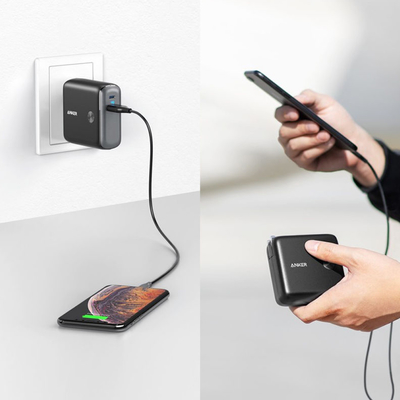 Replace two charging gadgets with one and reduce your every day carry. This price is good for today only, so don't miss it.
$29.99 $99.99 $70 off
It's called the Fusion because it serves two functions. It has a built-in 10000mAh battery, which you can use when you're not near a power outlet. But if you do have access to an outlet, you can just plug it in and charge your devices that way, recharging the device's battery as well. There's one USB-A port as well as a USB-C port so you can power up two device at once, and the plug folds up for a compact form factor while travelling.
It's worth noting that while this model has a larger capacity internal battery, it has a max charging output of 15W. There is a USB-C-enabled 5000mAh version that is exclusive to Apple stores that supports up to 30W with Power Delivery which may be more suitable for powering up your larger devices.
More Black Friday deals:
We may earn a commission for purchases using our links. Learn more.